10 Factors to Consider Before Hiring a Web Design Company
Your business is your strength that needs consistency assistance to maintain its market glow. The first thing that can boost your business is your excellent web presence.
Author
Paul Blake
❤️ CodingPixel
Schedule A Free Consultation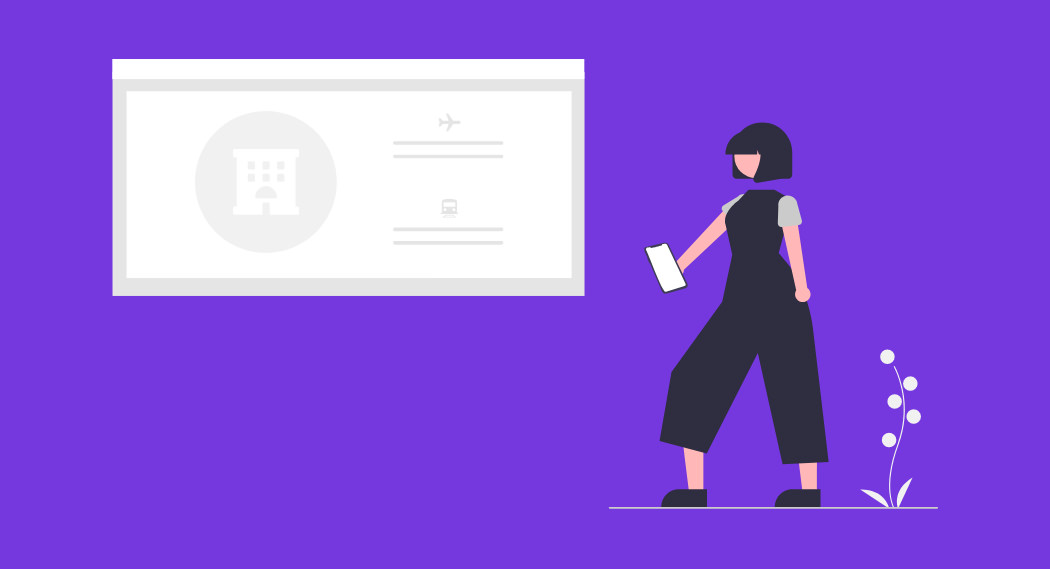 Your business is your strength that needs consistency assistance to maintain its market glow. The first thing that can boost your business is your excellent web presence. Even if you belong to manufacturing unit or maybe some kind of import and export business or maybe you are good at making excellent coffee and trying to open your own coffee bar? All you need is the better exposure of your brand. You can defiantly achieve this by making yourself available to people via some potential source. One of the most important thing that must be considered while hiring a web design company will be discussed in this topic so if you belong to some small town business, you can read this article as a torchbearer. In today's writing 10 Factors to Consider Before Hiring a Web Design Company will be elaborate along with the factors to invoke intellectual sense from both developer and stakeholder perspective.
Why Hire a Web Design Company?
This is a kind of decision that can either make your business grow other than traditional way or can throw bad impression of your business. The physical appearance of your company is, of course, is the first thing that attracts people but why not focusing on a step before that? A person who is may be looking for your services and does not know exactly where he can find those services and where you are located will obviously consider your online appearance. He will type a keyword search and will get to know where you reside and what you have in your brand.
That means you have developed a healthy liaison and attracted a potential customer that will not only give your business but be sharing his word on social platforms. Similarly, a good impression comes from a good website that has all mandatory traits in it. So, coming towards how the company should be selected. Below here several brainstorming points will be discussed that you need to ponder before you make your final decision.
1. Consider your Niche
Do you want to have an online store for consumers or maybe B2B large corporation level? Or maybe you want a sort of web appearance where you want to add up a user's verdict in order to improve your brand, or you are into a business where the company is offering kind of online assistance. One thing that you should know while hiring you're any web design company is the type of business you have and the exposure of your business. Consider a product that market is trending not on something that's very common. Why? Because through this competition for you will be much bigger and it would take a lot of time to prove your identity in the market. So choose something that has more worth and fewer efforts involved. Well, once you are clear about your niche you need to come towards the website development and design as explained earlier. Consider a company that has already done similar work as like your niche. So that it can fill the empty spaces itself where your requirements are lacking.
2. What Future of your Niche can you See?
Scalability is one of the most important factors that can bring a lot of traffic to your website. Before you hire software Development Company see what good it owns and what future you can see while proceeding with it. It is commonly seen that people pay million dollars to the software development companies but still, their business is not giving them enough of revenue. This means that you have spent money on something that you knew won't give you good results. So, give a critical thought while making a decision about your niche.
3. Is Company Reliable?
After you select your niche and you are well aware of the future of your product you can go for choosing your company. Here, are some of the necessary points that you need to see while selecting software Development Company.
4. Tenure of Company
For how long company has been working is one of the characteristics that determine the credibility of the company. If you choose a new company, then maybe it will cost less but you will have to face so many difficulties in another way like:
The company will not be well aware of your future requirements and will not make you clear even about the final product you will get from them.
The company will face problems while telling the future adoptions and will have less design sense.
5. Your Involvement
Prefer company that prefers your continuous involvement during each step of software designing and development. Even you are kind of person who has little or no sense related to what design or website suits your business the best then there must be people that can help you with continuously involving you in every matter. Being Professional you still need a continuous assistance and Valuable Web Design Tips from them to see what's cooking in their mind so that you can get your desired product in the end.
6. Satisfied Clients
How to choose a web design company has much to do with satisfied clients can give a clear idea about company's credibility. Company past matters a lot that gives you an indication of how your work will proceed. Always consider a company that has well past experience and healthy liaison with clients.
7. Cost-effective
This is the major concerns of both the producer and the consumer. Here you need to be very much critical while deciding the cost you can afford. This is among one of the best tips for hiring a web design company. One important thing is to involve someone that relates to such domain because in this way you can get into more real facts and figures and can negotiate well in terms of prices. It is a very common practice that we see in most of the software houses that they cash money through illegal means including not explaining anything to the client. On the other hand, good software development companies always work with the contract that has predefined values and it remains that way until the last day of deployment
8. After Sales Services
This is one of the major trait included in Web Design Services. A good software design company always help you with changing trend. For example, you were working for some clothing brand and you need to add new kids collection in your catalog then you need to update that catalog details on your website too. So, that means once you are under contract with some software development company you need their assistance while you intend to grow your business. So while you make your final verdict you need to see the company either it can help you with services later on or not.
9. Follows Standards
If the company that has a certain well-defined methodology of working than that means it can prove itself worth experiencing to you. There are certain standards that began with requirement gathering, planning, designing, coding, and deployment. It is step by step process that is being followed by software development companies and always produce a standard of product in the end.
10. Technical Background
So if you are a business holder and really want to Invoke the Intellectual Essence of your Business with Professional Web Design Services that these above-mentioned points will help you in choosing the right company. The company that has an excellent background, value your say, and has its team of professionals is always a good decision while deciding which company should be chosen. If you are looking for a team of professionals that can fulfill all requirements as mentioned above then mentioned points than visit Coding Pixel.
Contact Us