8 Major Factors To Use PHP Laravel Framework For Website Development
If that's exactly you think likewise then consider this READ! Laravel is considered as one of the most popular and is widely used as the open source framework that is used by programmers and the developer's community frequently.
Author
Paul Blake
❤️ CodingPixel
Schedule A Free Consultation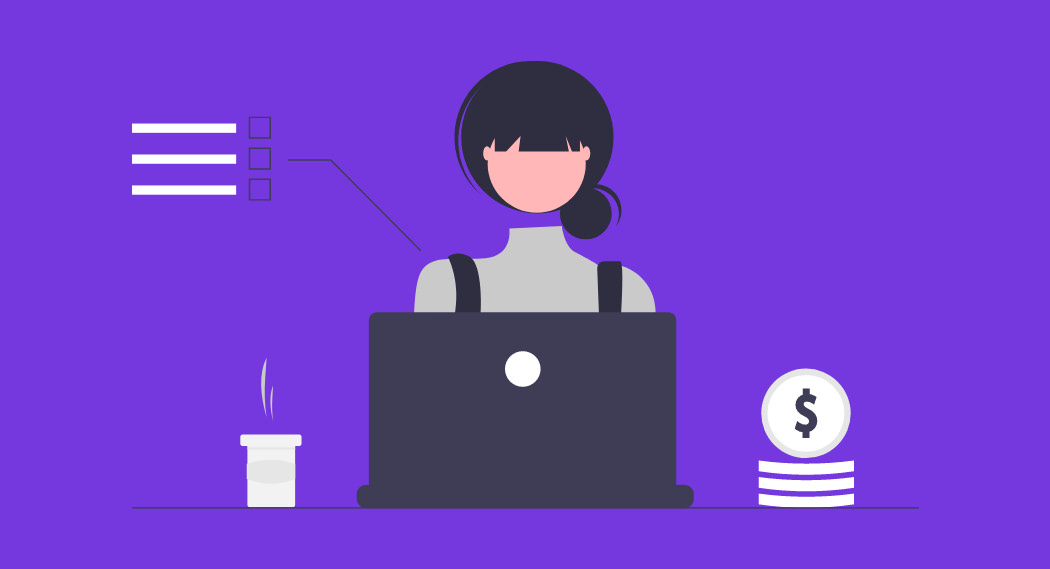 Websites promote you 24/7: No employee will do that.
If that's exactly you think likewise then consider this READ! Laravel is considered as one of the most popular and is widely used as the open source framework that is used by programmers and the developer's community frequently. Laravel is basically a PHP based MVC framework that offers one a standardized and well features platform for making high performance in order to use high-performance PHP web application development. This framework is quite promising and young. PHP Laravel Framework for Website Development has best practices and allows every individual to make sure they are being equally supported for every possible ease they want. It is open source application development that is one of the needs of enterprise businesses. Its large community support and quick solution towards mega programming challenges distinguish it from other languages and liked by most of the developers' community.
Reason to Choose Laravel
Laravel owns a well-fabricated toolbox that allows writing the few codes that result in less risking of error. PHP results in making application at greater exposure and enhancing the overall productivity and value of the platforms that you develop on it. It gives greater productivity and good value with excellent managing principals. If we talk about its popularity, it got enough of popularity among all PHP web development companies as it builds less repetitive code. Its high level of abstraction and patterns of development is clear and excellent for complex problem-solving. It has convenient shortcuts for fast programming and multi-tasking. Check this VIDEO for more details.
Major Factors that Make Laravel Best of Frameworks
Laravel offers a sophisticated tool for excellent command line which is known as Artisan that allows performing the majority of the repetitive programming tasks, that many other developers may avoid while performing manually. Let's begin with its few facilitation to make you feel like spell bounded with this language.
1. Laravel Templates
Laravel framework is well recognized and famous for its inbuilt lightweight templates that really helps designers of the software developers to create classical and amazing layouts for content seeding. In addition to this, it has a various widget that incorporates JS and CSS with the solid code structures. The template of the Laravel framework is innovatively designed in order to create a simple and easy layout with distinctive sections of code.
2. Perks of Easy Coding
The artisans can also be easily utilized by creating several database and other structure to avoid performing it manually. Artisans can also be then utilized to create several database structures and skeleton code. It can also build up their migration that is easy to manage and the database of the system. In addition to this Laravel PHP Frameworks can also be interlaced to generate the Model-view Controller files right away from the simple command lines and manages all the internal stuff that involves the respective configurations. Not only this Artisan helps the developers and the programmers to create their own commands for making their tasks convenient and easy with the things.
3. ORM (Model)
Laravel framework offers the object-relational Model that has simple PHP with Active Record and its implementation. Laravel is one great help to it. It also let the web app developers fix the database issues with PHP syntax rather than just writing the SQL code. Every table that you see has the relative databases that it possesses a corresponding Model through which the developer can interact with the said table. An ORM is relatively quiet faster than all other PHP related platforms.
4. Libraries and its Modular Assistance
Laravel is one of the popular setups and has object-oriented libraries for pre-installed libraries. It has Pre-installed libraries that are not found in any other framework related to PHP. One of the preinstalled libraries is an Authentication library that is quite easy to implement and really amazing features such as checking the active users, password resetting and CSRF, and encryption. Furthermore, this framework is divided into individual and sub-segments modules in order to cope with the modern PHP principles that allow developers to build up responsive and modular web applications.
5. Architecture Support
The MVC pattern of the Laravel ensures clarity and logical presentation. This architecture also supports and helps in improving the overall performance of developed architecture, with better documentation and multiple built-in functionalities.
6. Migration between the system for databases
Its migration system helps in expanding the structure of the database of a web application without re-creating the developers in order to make a change. This feature is one risk that can reduce the fear of losing data. It not only facilitates for changing the database structure but also helps in doing this task via PHP code instead of SQL. In addition to this Laravel Schema helps in creating databases tables and inserts all the entries of columns properly.
7. Testing Mechanism
Many web developers like this language because of its way of facilitating the testing mechanism or unit testing. This framework of PHP or web development is quite capable of running many tests in order to ensure the new changes that it brings by the programmers that they may bring even if not required. Generally, Laravel is considered to be stable and well-settled release in the industry as it is well pruned towards its failures. In addition to it, it is quite easier for writing unit tests for its personal code.
8. Laravel Security
Application security is one of the best and important concerns that you will find in web application development. While developing an application every programmer wishes for effective ways in order to make secure setup. Laravel take care of all web application security challenges within its own framework. It also uses hashed and highly encrypted password secured by Hashing Algorithm for generating a highly secure password. In addition to this PHP web development uses the well-prepared SQL statements that make injection nearly impossible.
Before, leading further lets to figure out the answers to the few queries being asked related to Laravel on the internet on a frequent basis. Cheers !!!
Query 1: Why Laravel is the best PHP framework?
The simple answer to this query is that Laravel completely understands the personal needs. As discussed earlier PHP, being free open-source it has amazing perks that no other language is giving. Some of the best features and specifications that we see about this language are that it has tremendous and best routing mechanism. The route can also be triggered in the app with excellent flexibility and control.
Query 2: How Laravel framework works?
The Laravel website development works for you when you learn the basics and right approaches and the under the hood of well experienced and expert mentor. Learning the right approaches enables a developer to understand the fundamentals of Laravel framework really quick and started coding quiet early.
It won't give you complete background knowledge of mandatory things. For instance, in the case of Laravel, you must know what exactly PHP is being used and how all the infrastructure of PHP. Thus it must accustom PHP, MVC IDE, and composer CLI.
Query 3: How to use Laravel Framework in Wamp?
Once you install composer, download latest or newest version of Laravel and extract all of its content into the directory of your server. Next is to the root of the Laravel application, running it into the PHP composer. Phar installation and commanding it to install all of its framework's dependencies. This process then requires Git that can be installed on the server quite successfully for completing the installation.
Let's talk about few of the Laravel perks that you would wish to see in many platforms.
Laravel makes implementation quite simple and easy. Almost everything that you develop is configured out of the box professionally. It also provides you the simplest way of organizing authorization logic and controlling the access to the resources. It also supports backend cache support. For a larger application, it is quite better to use it as a memory cache such as APC. It also supports multiple cache configurations.
Conclusion

Laravel is taking drastic turn these days. It is coming up with several updates that are really helpful to support your all the programming concerns. Whether it's about software development, application development you always need an expert to involve in case you are looking for professional assistance or Laravel web Development Company.
Contact Us