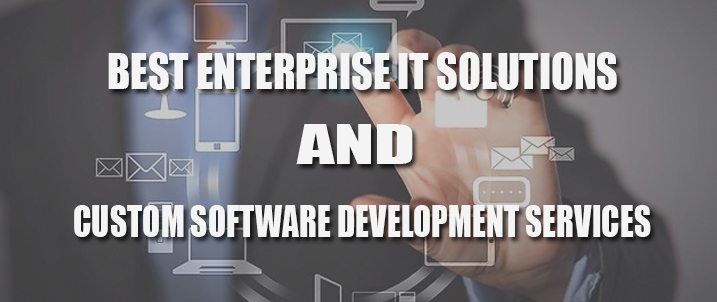 Coding Pixel started its journey when there were less or fewer platforms available, that could full-fill the purpose of developing a quality of software in real terms. Our, traditional business model is based on the custom software development at average cost. For nearly past 5+ years Coding pixel helped hundreds of customers providing them sustainable solutions for custom software development. With, dedication and diligence, we track every possible customer needs both at large and small scale. Our hybrid engagement model is specially designed to leverage the best IT solutions globally. With, varied and rich quality standards of software development. We have specialized team that serves us for project management, software development and quality assurance. Our, global setup stringent standards that can help each customer to trace software anytime during development.
We follow SDLC (software development life-cycle) with complete IEEE standards so our customers can get the best desired product at the time of deployment. We at Coding-Pixel believe in continuous customer engagement so they can remain satisfy till end of software development process.
Why to Choose Coding Pixel?
We know what you want: 05+ years of experience in software development domain as a team makes us professional and reliable in this industry.
Optimize technological solutions: We from early stages of software development propose every possible and smart architecture that can give you flexible environment for future changes. We make sure we apply latest technology that can support your concerns efficiently. Every single project we deliver at the deployment phase is error free and even welcomed for advancements.
User-friendly UI: Each single project we deliver to client is developed under certain set of standards where User-interface is developed with classic styling with purpose focused.
System integrations: We have substantial experience in delivery the best integration services.
Our maintenance services: We always welcome our customers for future changes and software maintenance. We have diverse experience in delivery quality of software with continuous user guides.
Code compatibility: Our team is challenging and always up-to improve significantly. Our customers do not need us after the project is delivered, hence can switch their working environment whenever they want.
Our prices: We are cost-effective company that has room for negotiation as per requirements.
Deployment: In addition to the software development we offer data migration and integration so, the further software maintenance becomes easy. Deployment is always made within time and proposed budget.
Our Methodologies?
We are mature in our methodologies. Professional here, make things possible with multiple solutions so they can allow customer to choose best out them. We have refined, working pyramid that follows appropriate model of development like water-fall or agile.
In addition to that we are specialized in offering development services (Android, Iconic, iOS), Web development (Angular, WordPress and PHP) with all latest hidden ideas into beautiful layouts. We, exactly work for your every core needs for your customer in order to create a trust-full liaison for long-terms professional dealings.
What Else for Custom Software Development?
We broke shackles holding limited idea of software house. We, not only support all kind of applications including mobile and PC but also custom software development services for e-commerce, sports analytics, networking platforms and many more.
Contact Us