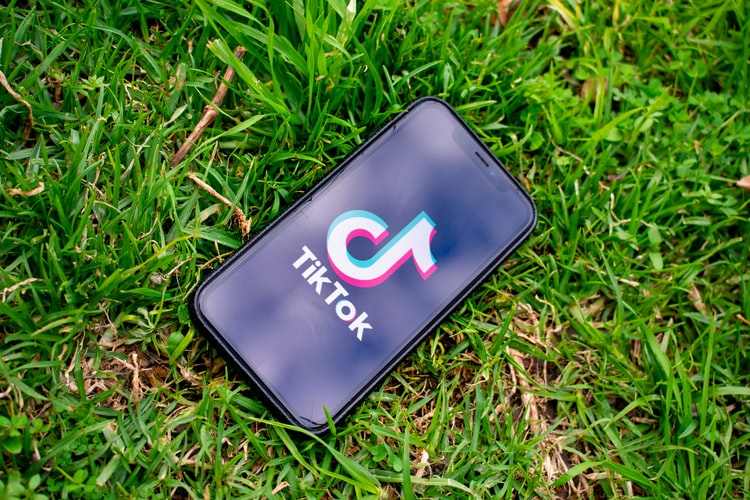 When it comes to developing a mobile app, there are a number of factors to consider. The key is that you need to know how an app is developed in order to estimate how long it will take. Every business needs to know when they will be able to launch their own mobile app in the market, careful and thorough planning is needed. The first step is to define what functionalities you want enabled in your app. The argument is that the answer to the question "how long does it take to make an app?" is normally contingent on "how long does it take to make an app of varying complexity."
The time it takes to develop an app depends a lot on how complex it may be, what functionalities it has, the design, platforms and even on how much you are willing to pay. Most companies will prioritize your project to get it done faster, if you offer more money to compensate the company.
App Development Process
To understand why a timeline is made and why it may take your app weeks or months to build. You need to be able to understand the process and work that goes into making a mobile app.
Strategy
The first step in the mobile app development process is to define your plan for turning your concept into a successful app. You could incorporate a larger portion of this into the overall business mobility plan. While the goals of one app vary from those of another, there are still many factors that remain the same. No matter what industry, scale or purpose the app was built for.
During this stage, you'll:
Determine who will use the app.
Examine the competition.
Establish the app's priorities and goals.
Choose a mobile platform for your application.
UI/UX Design
The process of conducting UX design is focused on dealing with displays, fields, button locations, and so on. It is the process of organizing how everything will function and how all the parts will be linked. The designer creates the screen layout and determines where specific buttons will be placed. A great UX design often strikes a balance between providing users with what they want and achieving the initial business goals. Aside from that, UX designers are accountable for the quick and intuitive navigation that all users need.
The UI designers create appealing designs such as the overall visual stylistics of the app, the color scheme of the app, effects, transitions, and animations where consistency and efficiency are prioritized. Since each component should feel cohesive and adhere to the overall look of an app, they choose colors, textures, button shapes, font, and so on. UI designers are also searching for consistent and structural features across various operating systems, taking advantage of the benefits of both platforms.
Front-End & Back-End Development
The primary responsibility of front-end developers is to design the application's interface. Using the graphical assets created by the UX and UI design teams, they attempt to recreate the app's appearance as closely as possible to the initial concept. In today's intensely competitive industry, this is perhaps the most important aspect of the production process from a company standpoint. The application may have some technical limitations or even back-end problems and still be effective. At the same time, a sluggish or badly built interface means an immediate and unavoidable failure at the outset.
Back-end developers are in charge of creating back-end structures such as the app server and database. Any dynamic application necessitates data synchronization, storage capacity, and the ability to support multiple HTTP methods. All of these features are dependent on the work of the back-end developer.
QA/Testing
A set of evaluations must be completed before the mobile application can be released publicly. It involves both manual and automated QA, as well as user reviews. Testing reveals vital information that may not have been considered previously.
After Development Maintenance
Post-launch support and maintenance is an activity that requires team support as well as diligent app testing to handle any unwanted actions. This stage cannot be skipped if the organisation is committed to providing outstanding user experiences and building long-term relationships with them.
It is self-evident that quality requires time. All mobile applications must provide excellent results. They come in a variety of shapes and sizes, and it is almost impossible to have a specific answer to questions such as "how long does it take to create an app?" There is, however, a way to make certain generalizations. We'll use analogy for this, and the reader will be able to make fairly accurate conclusions about his app development timeline by contrasting our example to his requirements.
How much time does it take to develop an App?
If you are talking about basic app development, it'll take 16 weeks (4 months) or slightly longer, For medium complexity app development, it'll take 24 weeks (6 months), and for highly complex app, it'll take 52 weeks ( 1 year) approximately.
Example:
Consider food delivery app development platforms such as UberEats, Seamless, and GrubHub. The rivalry is fierce here. Many of the above services are essentially aggregators of menus from various sources. However, in this case, we will limit the number of options to one and consider how long it will take to create an app for a single restaurant to offer delivery services to potential customers.
Almost every restaurant provides delivery, but the methods of carrying it out vary greatly. Customers are no longer interested in placing lengthy orders over the phone because they can do so with a few taps on their phone. They prefer ease of use and accessibility. So, how long does it take to develop an app that meets the needs of users while also improving the business? Using an example of such an app, we'll try to go through each development stage and include an average timeline for each. The phases could be completed in tandem to shorten the app development cycle, but some of them must be delivered separately.
Planning Stage (2-3 weeks)
It is a fundamental stage that, for obvious reasons, cannot be combined with any other. Planning necessitates special consideration for both the client and the production team. This stage is critical to the overall project's progress because it helps to determine reasonable budget and development timeline expectations. The schedule typically involves sprints (major milestones in the software development life cycle), each of which lasts 2-3 weeks, as well as a summary of the deliverable that should be achieved during such development sprints.
Business Analysis (2-3 weeks)
Business research will take about two weeks, during which time business analysts, developers, and even the project manager will work with customers to find the best solutions. All begins with clarifying goals and determining how to put them into action. This stage is primarily concerned with specifying the scope of functionality that will be available to users upon launch. For example, if this is a food delivery app, the key features would be a product catalog, the ability to place an order, enter the delivery address, pay for it, and monitor the order. Extra features may include daily sales, online coupons, and so on.
Design & Pre-Development Stage (5-7 weeks)
The main focus is on the design, with stages completed separately since the UI design can only be created after the UX design is completed. As a result, the answer to the question "how long does it take to design an app?" will be determined by the stages mentioned below.
UX Design (2-3 weeks)
UX designers define how the user interface will function, which screens and buttons to include, as long as the user experience is decided by easy and straightforward app navigation. It is a good idea, for example, to have a field where the customer can adjust the number of meals selected before adding products to the cart. Yes, you can have a field for the number of servings on the checkout page. However, your first-time users may be unaware of this, which can be very frustrating, and the client can abandon the application before even reaching the checkout page.
A good UX design is defined by how users communicate with the application and which actions they can take to achieve those goals. The great UX architecture includes details like the aforementioned elements with the number of servings. UX design gives a special brief overview of upcoming applications, and it normally takes 2-3 weeks to prepare all of the features. In this case, UX designers will consider how to categories the deals to simplify the restaurant search, or how to add "pay" and "save the card" buttons to the screen with payment options to simplify the payment process, and so on.
UI Design (3-4 weeks)
Although UX designers focus on how the app functions for customers, UI designers focus on how the app appears to them. The UI design stage lasts 3-4 weeks, during which the designers develop an outstanding and appealing interface for your app. Creating the buttons and sliders isn't the end of the process. In the hospitality industry, presentation is everything. In the case of the food delivery service, the UI designer will also be in charge of developing a collection of guidelines, or brand books, that should be applied to the depiction of products in the catalog. This is necessary to ensure that the application's architecture is adaptable and that adding new products to the product list would not cause any problems.
For instance, you can't make an app with a light background and then take a picture of some of the meals in the background with the wooden-texture and other meals on a white background that better matches the app's white background. This isn't going to look fine. Creating a cohesive look for the catalog should be included in the app creation timeline calculation when you're looking for the answer to the question "how many hours does it take to create an app" for apps like our food delivery application or any other services with lists of products.
Development Stage (8-10 weeks)
We've reached the point where we're wondering, "How long does it take to code an app?" The good news is that the team normally works on the back-end, front-end production, and testing in parallel to reduce the time it takes to create a mobile app.
Back-End Development (6-10 weeks)
Back-end creation takes 6-8 weeks to complete since it involves working with the app server and database. The data for such service applications is maintained entirely on the back-end server. Whether it's a car rental app with a list of available vehicles, food delivery, or eCommerce, data is dynamically pooled from the back-end service and made on a mobile phone screen arranged by the app installed on the phone each time users launch the app. These apps don't have any properties like food prices, names, or photos; instead, they have instructions on how to arrange and view the data it collects from the app owner's server. To create the app, the team will create a server that will store dynamic data such as item stock, client account information, meal images, and so on. Offline functionality isn't needed for food delivery apps. As it includes payment functionality to provide protection for their clients, it requires a stable server side.
Front-End Development (6-8 weeks)
The development team will begin concurrent work on the front-end component of the product, or the mobile application itself, once the server is in development and the database structure is complete. The data from the aforementioned back-end server will be made and organised by it. From 6 to 8 weeks, front-end developers typically handle the tasks that allow functionality. To build different versions for the App Store and Google Play, developers use native frameworks such as Swift, Objective-C, and Java. What you should know about the project's UI architecture and front-end development sections is that they both take a lot of iterations. The interface's architecture and fluency are much more subjective than even UX design, so the team can expect a lot of debate and revisions.
Testing (2 weeks)
The majority of the testing stage occurs concurrently with active development, as developers complete features and submit the code to the QA team. In the context of this article, what matters is that the app's final edition, in which all of the modules are related and should function together. For the next 1-2 weeks, the release version of the app will be checked, and developers will work to fix any bugs discovered by the testers. The development team should be prepared to work as hard during the final testing stage as they did during the active development process. The roles of testers and developers are reversed at this point, with testers sending work to developers rather than developers sending code to testers.
Final Launch (1 week)
Final planning is crucial for finalizing information, fixing any remaining bugs, and publishing the app to the App Store and Google Play. The method of publishing itself is a lengthy and complicated one. Even well-known brands often fail to pass the App Store and Google Play moderation process for a variety of reasons or due to basic moderation errors. Given the volume of new requests received by the stores each day, this process may take days or even weeks to complete. It's possible that a human moderator or an automated moderation mechanism would discover something about the app that violates the rules. This could be anything from the app's icon to the lack of protection of the transactions performed through the app. In any case, software developers should estimate the time it will take to pass moderation or the time it will take to correct any problems that need to be addressed before resubmitting for another trial.
Post Launch Maintenance & Support
The development team must monitor the performance for about two weeks to ensure that it functions correctly and meets all of the specifications. Careful maintenance is extremely beneficial to the overall success of the app in the future. The development team should be prepared for significant quantities of work during this process, and should essentially be in the same line-up as during the active development stage to be ready for any immediate fixes or improvements.
Adding features like a 3D view of the meal or choosing the delivery address on a map would lengthen the mobile app development process, but it can be achieved after the first version is released. Simultaneously, it would have commercial potential, as it can be expanded into a city-wide aggregator of restaurant offerings or converted into a white-label solution that can be offered to other hospitality businesses.
Lastly an Overview for Time Taken to Develop; Simple, and Complex
Time Buddy for synchronizing time zones or simple notes and reminders apps like Wunderlist are good examples. Medium-complexity applications, such as communication tools like Asana or an eCommerce shop with advanced features like a 3D view of the products, fall under the medium complexity app thus it may take 24 weeks or longer to develop.
Depending on the scope of the project and the company's goals, complex and sophisticated apps can take 52 weeks or more to create. Such apps typically have a few "advanced features," such as AI components, augmented reality, machine learning, a special interface, and so on, or all of them at once. Google Drive, Uber, Telegram, and many others are just a few examples. Not only were they released with a slew of advanced features that were mind-blowing from the start, but their post-launch extension and support took hundreds of times as much time and money as the release version.