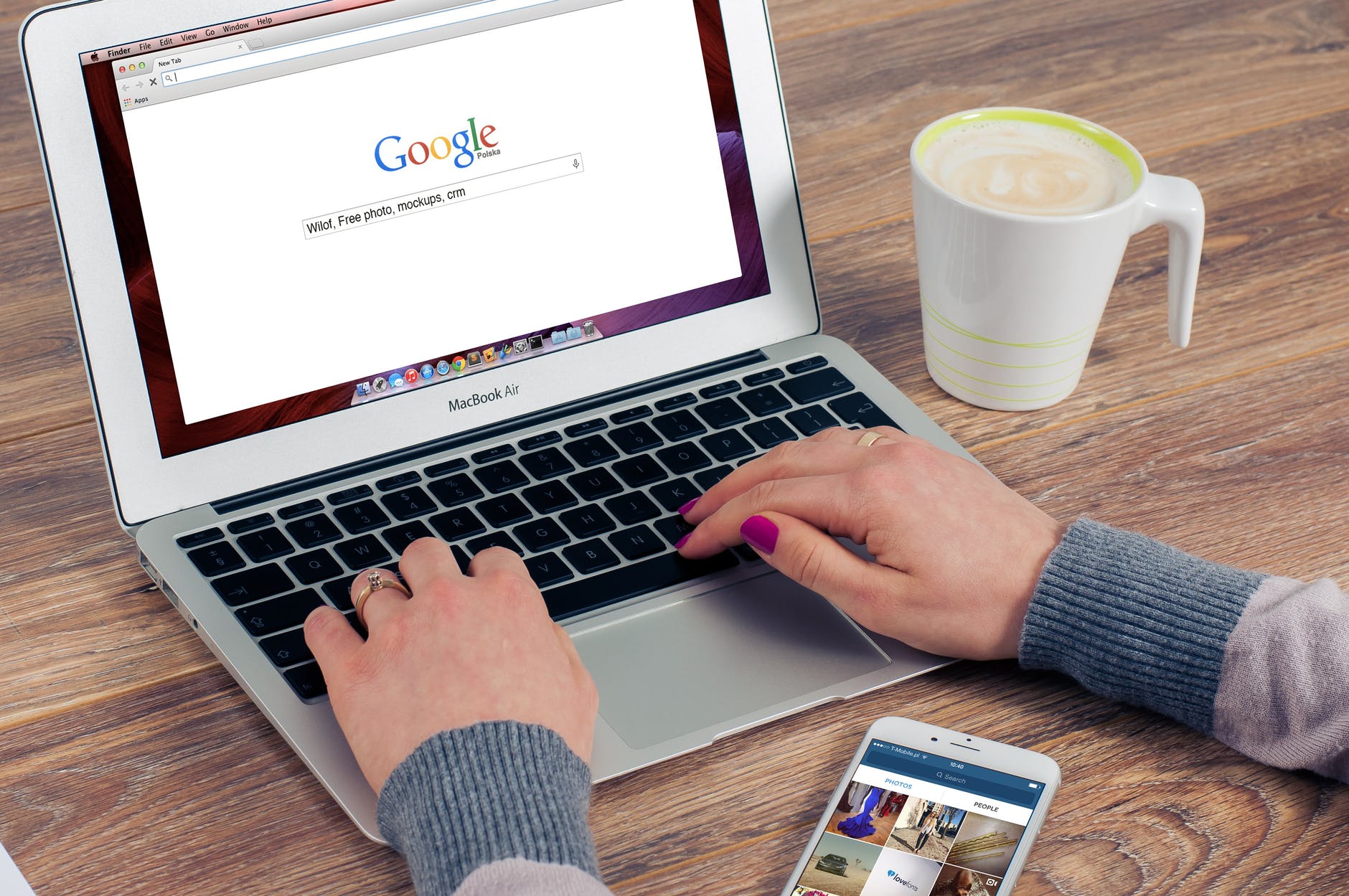 Finding SEO Agencies in Los Angeles, If you're interested in working with the best Los Angeles SEO services, we have mentioned the best SEO companies in Los Angeles that have been providing SEO service in Los Angeles from many years now.
SEO or Search Engine Optimization is the backbone to initiate and run any kind of website. Search Engine Optimization generates more visitors by making sure that the website appears in the top rows of the Google search. Now, it is the amalgamation of multiple things such as, the content of the website that should be filled with keywords that the users usually search for, backlinking from other websites, and coding that gets search engines' attention. Many Shopify Developers, as well as WordPress Developers, follow search engine optimization best practices when they code websites that helps in getting results fast.
Keeping up-to-date with search engine algorithm guidelines in order to stay in business, the best strategy is to hire an SEO company or online marketing agency for one's website. These professionals are quick to detect changes and adjust the coding and marketing plan respectively.
We are here with the list of some of the best SEO companies in Los Angeles. These companies have been picked upon their ranking and customer reviews.
 1) Bliss Drive
Founded in 2007, the Five Star company comes with the statement, "Qualified leads and site traffic improved dramatically, and the positive effects are still felt 7 years into the partnership."  which is made by Chris Aaron, the D&H – Director of Marketing and Sales.  It has worked with various clients such as Amazon, Wal-Mart, and Staples making them number one. They have been working for more than 10 years now.
Charges:
It charges $50 – $99 / hr and for a minimum project around  $1,000 plus with total employees around 10-49.
Case Studies:
Here are some of the case studies of this company:
"- Helped Displays & Holders go from 4 orders/day to 20-30 orders/day.
– Ranked 12 high purchase intent keywords for CarryOutSupplies.com on the 1st page.
-Generated a 120% increase in organic traffic for Primo Fitness. "
Through website development, SEO, conversion rate optimization, Bliss Drive aims to build businesses of companies. The owner Richard Fongs has also been featured in Forbes.
2) Raincross
Award-winning SEO company, founded in 2012, works for leading companies around the United States. The dental manufacturer has commented on the company, "Our overall rankings and visibility have steadily been increasing ever since we implemented Raincross."
Charges:
It charges around $50 – $99 / hr with a minimum project of around   $1,000 plus. A total of 2-9 employees.
Major Clients:
Its major clients are REGENESIS, Inc., OctoClean Franchising, Duque Law Firm, Pechanga Casino and Resort, Justified Logistics, NavCom Defense Systems, In-N-Out, MonkeySports, Ventura Orthopedics, Windermere Real Estate.
They serve markets such as tourism and hospitality, Retail and E-commerce, Real Estate, Manufacturing, Industrial, Franchises, and other Small Businesses.
3) Coalition Technologies
Founded in 2009, it has over 249 employees and one of them. the best SEO company in Los Angeles, capable of supporting full SEO, PPC, paid social, email, website design, and website development.
Charges:
It charges around $50 – $99 / hr and minimum project around $1,000 plus.
Major Clients:   Its major clients range from Fortune 500 brands to funded startups to small businesses. Key clients include PayPal, Natori, Harvard, Whataburger, Pink Lily, Native Union, Ford, Jack Daniels, and more!
Its focus on Search Engine Optimization is 60 percent. Client focus is 60% Small business (<$10M). Industry focus is 100% on eCommerce.
Case Studies:
For case studies, it crosses over 600. One of them comprises the case study of Fashion Boutique Pink Lily. Which they describe as :
"This fashion boutique came to Coalition because although they had a social media following, they were not seeing the revenue results they were looking for. We took over full online marketing including web development, Search Engine Optimization (SEO), Pay Per Click (PPC), paid social media, and email marketing. In their first year with us, this fashion retailer generated $2.5 million in revenue while spending only $100,000 on our services."
4) DIRECTIVE
Founded in 2014, it comes with a statement,
"We partner with you, the in-house marketer of our dreams, ensuring that every SEO and PPC campaign you launch is a remarkable success. With our deep experience in both B2B and B2C software, we are uniquely positioned to help you exceed your marketing objectives."
Charges:
It charges around  $150 – $199 / hr and minimum project around$10,000$ plus with a total number of employees around 49.
Major Clients:  Its major clients are clients:  Cisco, Samsung, WestRock, Pelican Products, Allstate, Cherwell, Betterment, Ultimate Ears, Xactly, Tencent, Web.com, Clutch.co.
Case Studies:
It's case studies are over 800. One of which is a remark by Sarah Venier, Director of Marketing:
"Directive began their engagement with us in June. Since that time, we went from ranking for 8 keywords in the top 10 positions to ranking for 51 keywords, according to data we receive from SEMrush. When comparing organic users from Q3 and Q4 of 2016 to Q3 and Q4 of 2015, we saw a 128% increase with 51,707 users compared to 22,647. Comparison data for leads for PPC and SEO is unavailable because tracking was set up during the Directive project in June."
5) Search Engine Projects
Founded in 2004, the Search engine project is an SEO company that specializes in SEO, PPC, and web design. It also provides services in
Franchise Marketing
PPC Management
Search Engine Marketing
Search Engine Optimization
Social Media Marketing
Web Analytics Services
Website Design
Website Translation Localization
Website Usability
Charges:  It charges around $100 – $149 / hr and minimum project around 1,000$ with a total number of employees around 5-9.
6) Ripe Media
Founded in 2003, Ripe Media is a full-service agency. They work in Branding, Marketing, and Design and Development as well.
Charges:
It charges around $100 – $149 / hr and minimum project around 10,000$ plus with a total number of employees around 2-9.
Major Clients: Its Major clients are:  USC, Santa Barbara Foundation, Global Food banking Network, Toyota/Lexus, CBS, Amgen, Disney, Gabriella Foundation, Fox Broadcasting, AON, Honda, Nissan/Infiniti
The official motto is "Our mission is simple: consistently deliver ideas and work that matters and exceeds expectations."
Casework:
Casework includes developing a custom web application to help postpartum moms get back to their pre-baby health.
"The system included a tracking and rewards system for walking, breastfeeding, and water intake and functioned as a coaching or companion app made just for mommies.
The application was based on a successful in-person program that was offered to moms in the Los Angeles area. Our objective was to offer the program to more women in need, gather granular user statistics for clinical papers, and to increase funding for program expansion.
The system also included an eLearning component that along with system notifications was sent out via SMS text messages to mom – allowing for easy access to just-in-time information for their health, as well as for their children's."
7) HawkSEM
Founded in 2006, HawkSEM is a digital marketing agency. Their services include Remarketing & Retargeting, Shopping & Feed Management, SEO, Paid Social, Conversion Rate Optimization, Performance Display, Amazon Advertising, Content Marketing, Email Marketing, Website Design, Landing Page Optimization.
Charges:
It charges around $100 – $149 / hr and minimum project around $1000 with the total number of employees around 10-49.
Major Clients: Its major clients are Microsoft, Honda, DirecTV, Verizon, Siemens, Mighty Leaf Tea, CSUN, Wishlist, Campaign Furniture, CultureIQ, Swimsuits Direct, Wyndham Capital, Air Tahiti, Bridgewell Capital, AccuPOS, Phone2Action, Amerisleep, Arena.
8) WEBITMD
Founded in 2008, it is a Sales Consulting Agency and Growth Marketing Agency. They provide services in Digital Marketing Strategy, Sales Enablement Consulting, Marketing Automation, Multi-Channel Paid Media Management, Organic Search Engine Optimization, Content Marketing, Messaging & Positioning Consulting, Email Marketing, Creative & Web Development.
Charges:
It charges around $150 – $199 / hr and minimum project around $1000 with total employees around 2-9.
Major Clients: Its major clients are Hyatt Hotels, Aman Resorts, Josie Maran Cosmetics, Instyler, UCLA, Zest Finance, Harper Collins Publishers, TP-LINK North America, Dickies Girl, California State University, Stanislaus, Opiates.com, Bookkeeping.com, Aquent, Vitamin Talent, SILA SVETA, Woopra.
9) Digitawise
Founded in 2016, it is a full-service eCommerce agency. It creates uniquely designed online stores, advertising campaigns, and editorial contents that drive engagement and awareness.
Charges:
It charges around   $50 – $99 / hr and minimum project around  $1000 with a total number of employees around 2-9.
Major Clients: The Major clients are Fine Accoutrements, Hybrid Herbs, The Tea Smith, Chocolate Fish Coffee Roaster, Botanicam, Qure Water, North River Outfitters, Restaurant Link, Pranicura, Saturnia Travertini Italia, JenK Designs NY, Organic Natural Paint, DexShell, Hale Vaping Ireland, AMET, Tail Bangers.
Case Studies:
The Co-Founder, Botanicam commented on Digitawise:
"Their caring and understanding is far most for me but also diligence, ingenuity, creativeness, and efficiency."
10) InstaBoost Media
Founded in 2016, it is a local SEO company employing digital marketing experts specializing in Google Ads, local SEO, and social media ads.
Charges:
It costs around $150 – $199 / hr and minimum project around $1,000 with total employees around 10 to 49.
Major Clients: The major clients are Key clients:  STOP Restoration, All Seasons Heating & Cooling, Lennox, Off Shore Fishing, Axe Kickers.
Case Studies:
Chris C , Director of marketing commented on the company:
"They listen to us and aren't afraid to try new things, which really stands out."