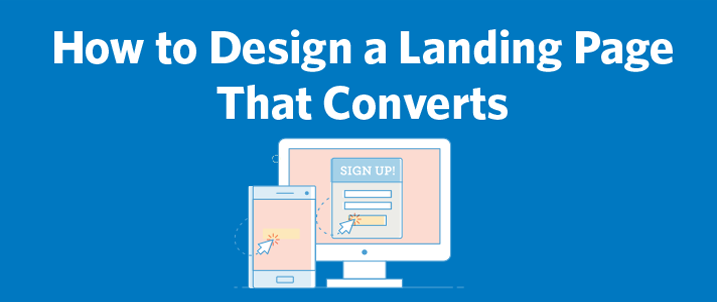 In today's world, the business owners are in the tough competition with each other. Every one of them is busy in increasing their sales while converting their visitors into leads. However, the most important step in generating revenue for your company is to increase sales. To increase sales, you must have to convert your visitors into leads and for conversions, you should have a thoughtful and impressive planning. So, in this article, we will provide you the Best WordPress Guide: Creating High Converting Landing Pages in order to generate more revenue for your business.
High Converting Landing Pages
In other words, this is a cycle you can say, which you have to keep on riding in a way that your audience must look out to you. While looking out, it is your duty to receive applause from them. The point we want to highlight is that in order to increase lead you have to create high converting landing pages. Don't worry, we will provide you the proper guidance for creating high converting landing pages for WordPress. But before that, let's have an understanding of what landing pages actually are:
What is a Landing Page?
A landing page is basically a standalone webpage on which a visitor lands by Call-to-Action. The call for the action can either be for subscribing, registration, signing up or anything. This page is specifically designed for business marketing and advertising. The sole purpose of this page is to convert visitors into leads.
A landing page usually includes the following elements:
Headline and sub-headline
Images or a short video
A brief description of your products
Your offerings
A Call-to-Action (CTA) button
Testimonials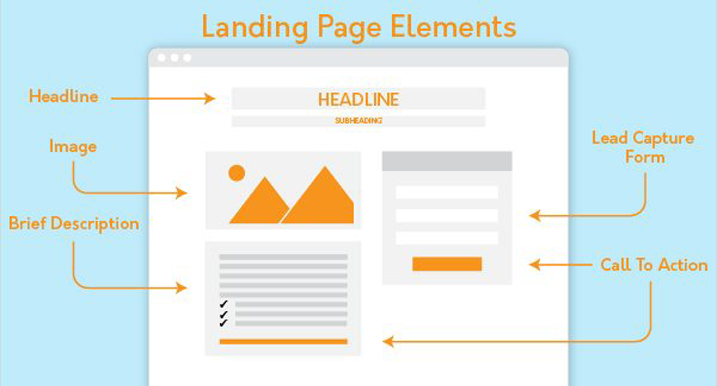 Here's an example of a perfect landing page: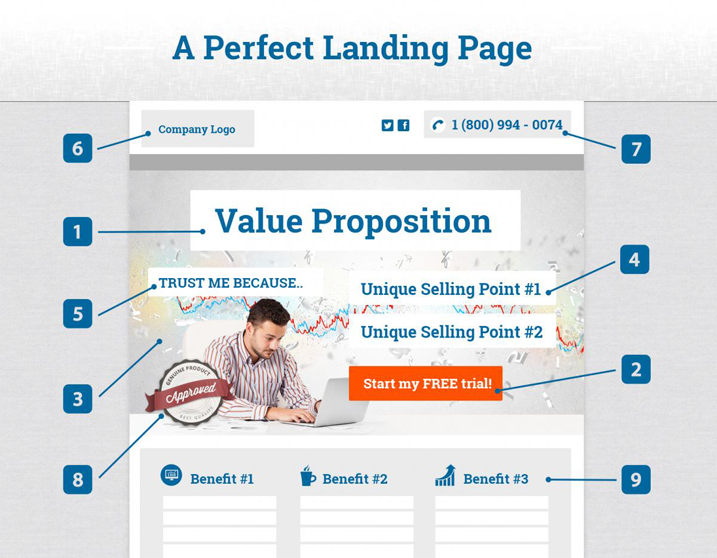 On the other hand, let us show you an example of the best b2b landing page: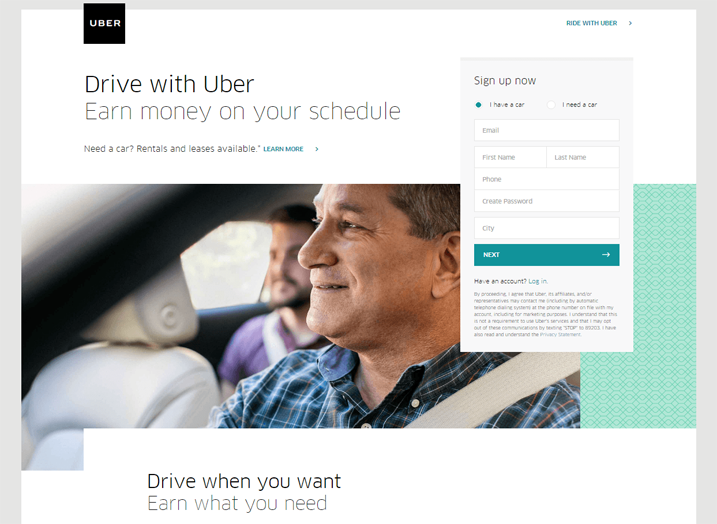 Before moving forward, have a look at some of the best landing pages 2018:




The To-Do List
For creating high converting landing pages for WordPress, one must have to go through the required procedure. Let us provide you an insight into the landing page best practices 2018:
Research
The first thing you have to do is market research. Research is important because it helps to save you from committing huge mistakes. Target your market and discover what your audience demands and what they need most. Gather vital information in order to create value and deliver an immersive user experience. You can also do market research through social media by conversing with them. However, you also need to find out your topic's popularity. For this, you can use Google Trends where you will get a graph of your topic's past year trends. Contrary to this, you need to have a proper understanding of your visitor's mindset. Just make them want what you have to offer.
Designing a Landing Page
Once the research is done, now comes up the designing process. The design is one thing that has the potential to lead your visitors from Call-to-Action to the Opt-in process. For designing your landing page, you need the inclusion of the following elements:
Choose a Plugin
For creating landing pages for WordPress, you need to have a landing page plugin. Below-mentioned are the top WordPress plugins that create a high converting landing page with customization. This is up to you to choose the most suitable plugin for creating your landing pages.
LeadPages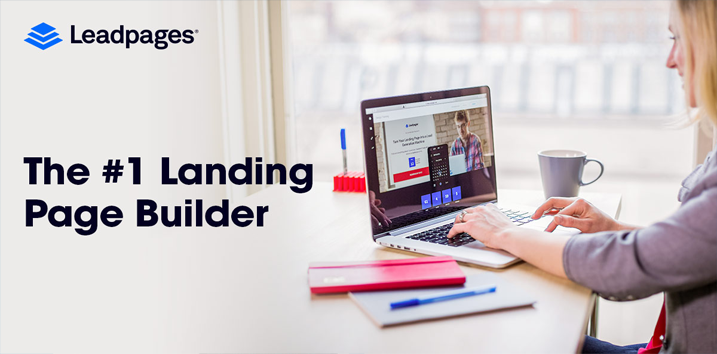 LeadPages is another WordPress drag and drop landing page builder. It provides over 150 free page templates. You can easily build and customize your high converting landing page within minutes. It is one of the comprehensive and easy to use WordPress plugin in the market. The standard annually paid to the price of this plugin in $25 per month.
Beaver Builder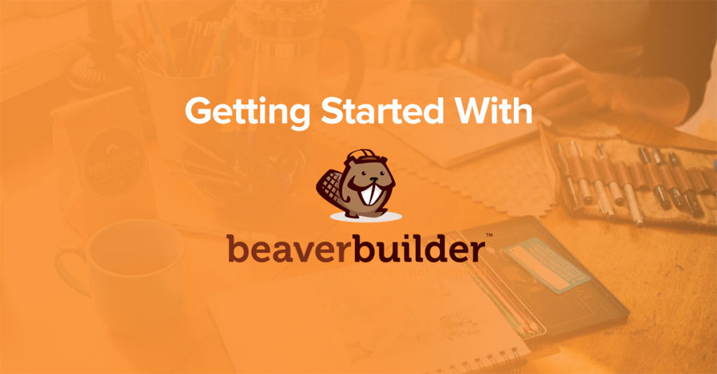 Beaver Builder is a WordPress page builder plugin you can trust with your business. It provides you with dozens of ready-made templates to design your landing pages. It is basically a drag and drop page builder and is by far the easiest WordPress landing page plugin. The price of this plugin starts from $99 with one year support.
Elementor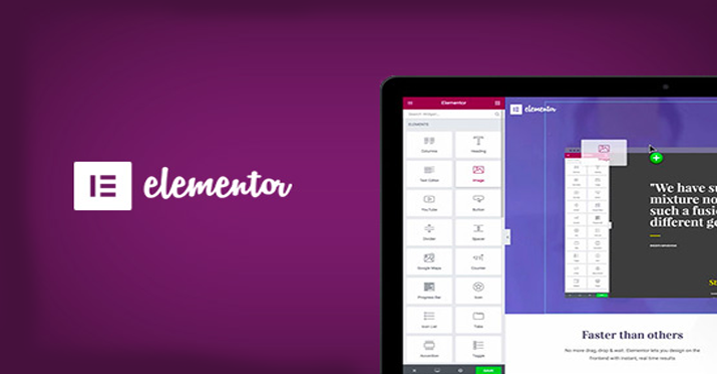 Elementor is a super-fast WordPress plugin that can help you in creating high converting landing pages. It comes up with several ready-made templates for your pages. You can get full power over your design using Elementor. The pricing starts from $49 with one year support.
OptimizePress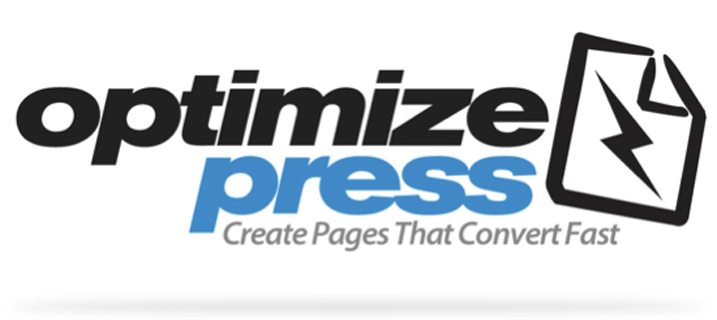 OptimizePress is a WordPress powerful landing and sales page plugin that can increase leads and sales for your website. It also provides conversion statistics for all of your pages. You can choose from over 300 templates to design your page. Price starts from $97 with 1-year support.
Thrive Architect

A drag and drop editor with a large choice of page templates. Thrive Architect provides you the customization of any aspect of a landing page. It also includes an undo and redo functionality. The pricing starts from $67 for a single license with one year of support.
Outline the Page Structure
Now that you are in the designing phase, make a list of the elements you should include in your landing page. Outline the following:
Your identity (tell people who you are)
Your Unique Selling Point (your headline, sub-headline etc.)
The features of your products and services (make a list of your product's benefits in bullets)
Add relevant images or videos
Include your social proof-your testimonials
List of your product pricing packages
Your Call-to-Action (CTA)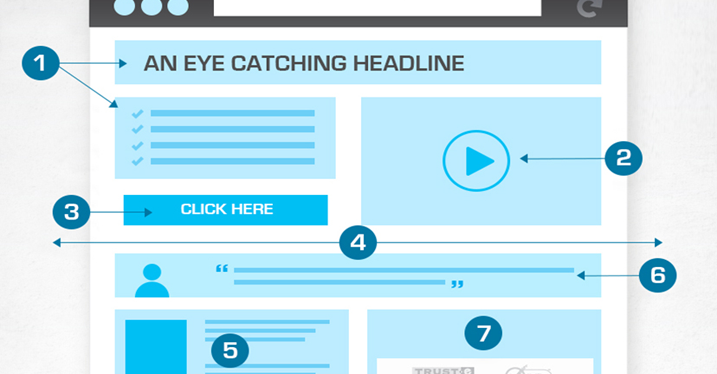 Create Content
The content is the main part of your page. After choosing the topic, now it's time to create the content of your page. Content should be catchy, unique as well as informative. The AIDA model will prove to be fruitful for you. The AIDA model includes:
Attention-Grab your visitor's attention by including appealing visuals and eye-catching statement.
Interest-Develop their interest by highlighting the benefits of your products and services.
Desire-Make them desirable to buy your products and services like with offers.
Action-Urge them to take action using your Call-to-Action button.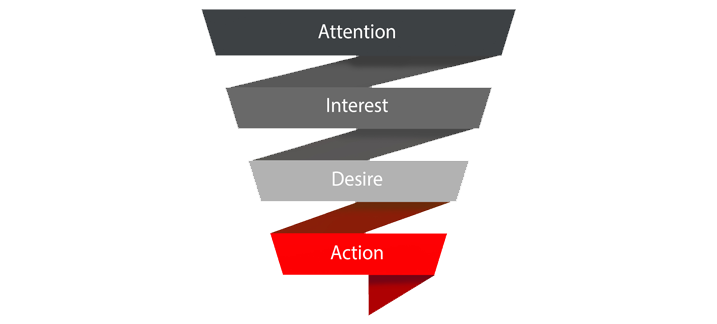 Add Appealing and Relevant Visuals
The visitor can decide within 3 seconds whether to stay or leave the page. That is why it is necessary to include visuals to appeal them and grab their attention. For this reason, include images, videos, infographics etc. But remember you have to add the relevant visuals on your page. Irrelevancy will only drag them away from your page.
Queries Section
Before moving towards the final thoughts, let us discuss some queries regarding high converting landing pages:
What is a High Converting Landing Page?
A high converting landing page is where all your efforts pay off. On this page, your visitors turn into your potential customers by buying, subscribing or whatever you offer through which your revenue is generated. A high converting landing page example of Shopify who kept their page simple and clean is shown below: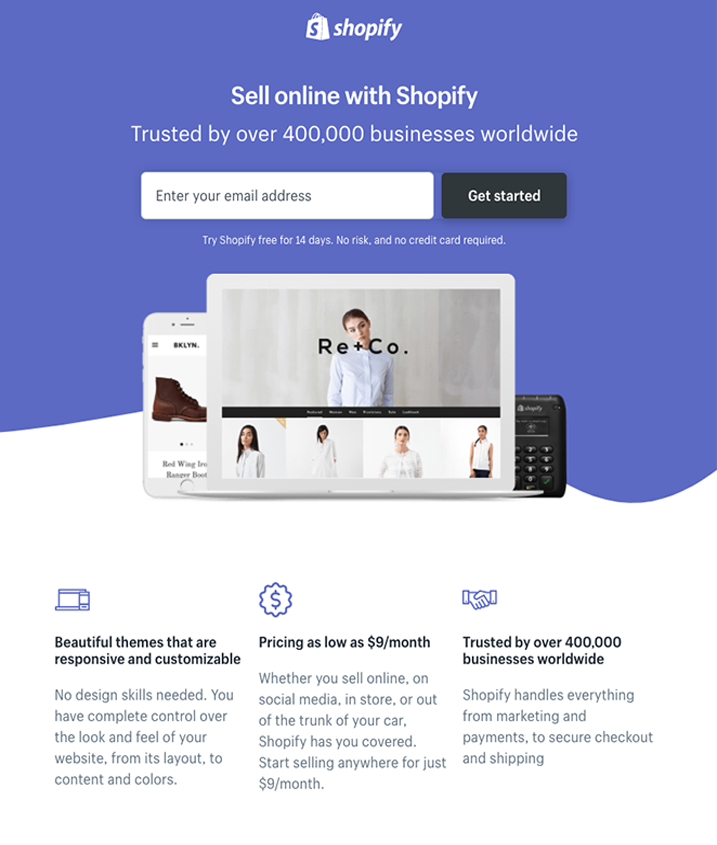 What is a Good Conversion Rate for Landing Pages?
The average conversion rate for landing pages is 2.35% while the top 10% and 25% sites are converting at the rate of 11.45% and 5.31% respectively.
Why Does a Landing Page Work?
The first and foremost purpose of a landing page is to convert visitors into leads and increase sales. These pages work for generating revenue for their business.
How Many Landing Pages Should a Website Have?
More is better. Websites having landing pages from 10-15 are likely to increase conversion rate by 55% while websites with 40 landing pages have the potential to increase conversions by 500%.
Final Thoughts
A landing page is the best way to satisfy your audience by giving them what they want. But if you offer them in a wrong way then it can bounce your visitors from you. So, let them have the best of your services. hire the best development company like Coding Pixel in order to increase conversions. Coding Pixel allows businessmen and entrepreneurs to make the best of your business by giving necessary IT-based solutions. If you have any queries, you can let us know in the comments section below. For further assistance, you can contact us by email at info@codingpixel.com