Must-Have Features for CBD Website
Must-Have Features for CBD Website Let's get straight to the point; are you thinking of creating a CBD website, but you are not sure what features your site must have for the ultimate customer experience and buyer satisfaction? People are clearly in love with CBD so, the marketing opportunities are endless. But what features should […]
Author
Paul Blake
❤️ CodingPixel
Schedule A Free Consultation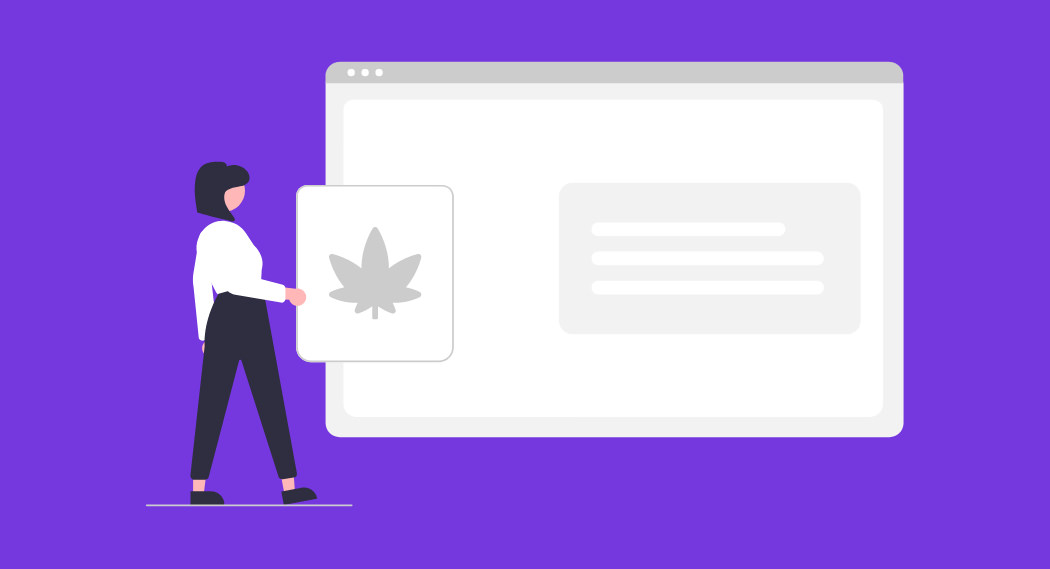 Must-Have Features for CBD Website
Let's get straight to the point; are you thinking of creating a CBD website, but you are not sure what features your site must have for the ultimate customer experience and buyer satisfaction? People are clearly in love with CBD so, the marketing opportunities are endless. But what features should a website have, that belongs to a market valued at around $967.2 million?
Let's unravel this mystery:
1. Calls To Action (CTAs)
You need well-thought CTAs to lead your customer to the next step in your sales funnel AKA making a purchase and sealing the deal. A successful CBD website has amazing CTAs in the right spots to encourage users to take the right action.
2. Category Tree
You have to make sure that your CBD website is easy to navigate for a user. Create a category tree for your products so you can implement the right filters. The filters will help your audience get to their product of choice by using the categories.
3. Shopping Cart Model
A shopping cart that is easy to edit, allows users to delete products, add more, update, and view it while browsing makes it difficult for a user to abandon it. So, create a shopping cart model that is both mobile-friendly and desktop-friendly.
4. Product Profiles
CBD is an industry where people love details. So, after someone views a product on your website his/her first afterthought would be to find the details. Create detailed product profiles containing ratings, reviews, information, nutritional information, allergies, uses, and precautions.
5. Subscription Forms
Subscription forms are an amazing way of increasing your subscription base to increase the traffic to your website & making a user stay for longer. So, don't forget to add pop-ups and subscription forms. This will also reduce your website's bounce rate and improve its Google ranking.
6. Order Tracking
Once your audience makes a purchase, they are going to want to keep an eye on their product. To provide them with the ultimate experience you need to have an order tracking option on your CBD website. To do this, integrate your website with tracking systems.
7. Seller Profiles
As soon as you set up your CBD website you will start getting sellers. The best way to go about this is by letting them sign up and create seller profiles. People prefer to know about the sellers, their reviews, product range, response rate, etc.
8. Blog
If you want your website to have a high Domain Authority, get more traffic, appear more credible, and, consequently, make more sales, then you need to try content marketing. Add a blog to your CBD website and write about CBD products and how to use them properly.
9. Chatbot (24/7 Customer Support)
People are going to have questions they'll want to be answered ASAP. They'll abandon your website otherwise. What you need is a chatbot that offers 24/7 support, answers their basic queries automatically & redirects them to your human support team for complex questions.
10. A Variety of Payment Methods
Offering multiple payment methods will help you grow your business as you'll cater to a wider audience. A CBD website needs a high-risk payment gateway. Keep in mind that Visa doesn't do business with CBD, so you'll have to add Mastercard & Discover.
11. Reviews & Ratings
A must-have feature of a credible website is the freedom to view the ratings and reviews for every product. This helps the customer make a choice and also makes him believe that your products are good and genuine. Provide as much information as you can.
12. An Appropriate Colour Scheme
Believe it or not, the right colour scheme can make your brand's recognition and awareness skyrocket. Use colour psychology. You might have noticed that all CBD websites have green in them. Another great choice is to go with blue or purple for CBD.
13. Frequently Asked Questions Section (FAQ)
CBD is legally a new product, so people are still learning about it. You need to earn their trust if you want them to buy from you. The best option is an FAQ page to answer questions about shelf life, side effects, forgotten passwords, payment & shipment.
Summing It Up
There you have all the must-have features your CBD website should feature if you want to make it big in the CBD industry. Our experts on CBD websites can help you out if you want to increase your brand recognition and awareness by working on your website's optimization for the world of CBD.
More Guides:
Contact Us