Paul Blake

News

17 August, 2018
How to Design Effective E-commerce Product Pages to Boost Sales
"People were doing business with one another through the Internet already, through bulletin boards. But on the Web, we could make it interactive, we could create an auction, we could create a real marketplace. And that's really what triggered my imagination if you will, and that's what I did."
That's exactly we expect from E-commerce platforms!
E-commerce today is one of a leading sector that is making significant growth no matter if other online trends are changing in other fields. People, today look for online platforms where they find ease interest and quality of products at the same time. When it comes to buying things, where people have to risk their credentials, their personal information including home address, zip codes when there is the threat of cybercrime and hacking all over, they are particular about the website or platforms they choose to buy from. In the year 2014, cybercrime took too much hype and many large secured banks became a victim of it. After that platforms were made significantly prune towards all external attacks to save for havoc.
Things gradually started getting better after people were convinced towards the secured platforms. E-commerce is one of the platforms to whom people gave their interest even after too much they ask from its clients. To Design E-commerce Product Pages has more related towards the intellectual knowledge than to a technical. Since this is one of the most famous parts on search engines so competition has also gone wider.
The Websites developers and the designers are putting their efforts to make a comfortable environment for the buyers, but unfortunately new few reaches to it. This article will be going to discover few of the effective design tips that will help the entrepreneur, businessman and the people intended to be a part of it should know for calculating their own formula to profit.
1. What's in an Effective E-commerce Product Page?
    1.1. Parts of Content
    1.2. Product Images
    1.3. Customized Images
    1.4. Products Resolution
    1.5. Avoiding Thumbnails
    1.6. A detailed Review of Images
    1.7. Interesting Product Images
    1.8. Product Sequence
    1.9. Videos Demons
    1.10. Avoid Misleading Content
2. Conclusion
What's in an Effective E-commerce Product Page?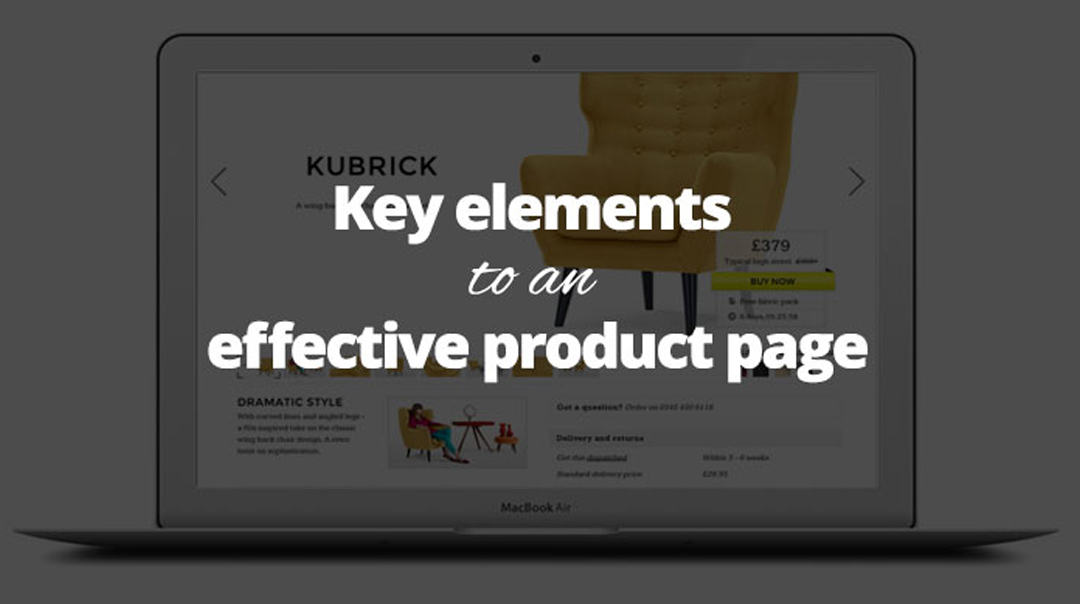 The first thing that the viewer or a new be on your website see is the way the product has been presented to them. The first impression is, of course, your landing page. Landing page tells about your credibility and information that can help the user to know about the products you are offering.  Gradually WordPress and other major responsive sites are up to extended page trends where scrollbar lies at the landing place giving the viewer a comfortable place to judge your efforts. Displaying your product on your website tells a lot more about quality itself. Let's begin with few of the effective E-commerce Product page and design ideas with tricks to boost up the sales in the year 2018.
1. Parts of Content
Content strategies have been changing from quite long and get's revised according to Google transitions and ever-changing trends. Maybe it would find little weird but customers always look for the layout even they might don't trust online products. Creating a good page layout has nothing to with skills but the general sense or maybe little judgmental.
This is true!
People have associated colors with the events. Just like red praise for danger, yellow for sunlight even though it's not true, blue for boy color and so pink for a baby girl and so on. The key point for creating successful products page layout is to know with a visual stimulus that helps you to attract consumers that you targeting and predict their way to respond to it.
Choosing one right color for the product page can make it attractive for the users. It will impulsively attract the buyers to make sure that they at least add products to their whitelist.
That is the reason that choosing the right color for your niche is important and has nothing to do with the technical knowledge. This helps in catering and making analogies and attracting potential customers.
This also includes plenty of research as it involves the study of human behavior and their response towards any typical need.
2. Product Images
Product images are the first thing that appeals to the potential customer when it comes to E-commerce buying and selling process. Whenever you go big boutiques, and lavish stores the shopkeeper you will see all focus light, bright colors, cool environment that will comfort consumer. This is because letting them see what they want to see makes them to shop and recognition to your brand.
Similarly, the online E-commerce platform offers you same perks and presenting them your products requires same passion.
There are various steps included, in choosing the right image for your E-commerce product page. Here are they:
3. Customized Images
For instance, business is related is kids napkins. Maybe it would look little ambiguous but websites need to choose for customized images rather than taking them from online searches. Just like Google checks content plagiarism reports, it checks images respectively.
Taking copied images not only makes viewer annoyed but also is not a good mark to the overall business productivity. People gradually stop trusting the brand and assume it to be appearing fake even if the brand has been working at best for its quality check. For more details check this Video:
It makes your brand unique as well. Taking the best images of products in proper light, stylish place and considering images conventions can boost up sales as well the overall credibility of the website.
Using the good quality camera, well-focused pixels and clear images are required in order to fill the catalog with the attractive stuff. Making investments in these things can surely make up a big difference to the niche.
4. Products Resolution
According to the latest conventions of E-commerce usually, the products are presented in the 360 angle. This is good practice and resulted into excellent output when results came. Images must be selected that displays material used in product, colors scheme and the minor details. This also reduces the stress of a brand being questioned repeatedly. If someone comes, and visit the site he becomes curious to know all of the hidden details related to the product.
So if, images are properly synced, completely arranged and well designed than the website doesn't come up with particular queries. So, for that, it is necessary to introduced E-commerce 3D Images after once user show some interest to the stock images.
5. Avoiding Thumbnails
There is nothing frustrated more than images that are small in size and makes purchase problematic. Thumbnail images are smaller in size and are often do not further leads to the opening of it to explore.
Thumbnail images are often used when a single product has a different color scheme, textures and moreover several other designing. For displaying various other varieties within one product, the thumbnail can prove a good choice but of course not for all the questions
6. A detailed Review of Images
Detailed and precise review of the product is something that every person notices. Images must be uploaded in proper focus that must allow the user to click and get the maximum clear view. Remember large resolution of the images doesn't mean broken images and ambiguous shades. They are for providing a more detailed review to the customer.
Do not extend too much of content that user gradually loses the interest of the user away. Do not stuff too much content and stay concise. The product page design best practices & description includes the following must have that are listed below.
The Description Must Include:
Small sentences whose half part explains about the product name and other about its stuff being used in manufacturing.
Price of the product along with the discount should be mentioned properly if any.
Money back guarantee, product claim should also be mentioned clearly and precisely
Discounts should be mentioned with the product's original prices.
7. Interesting Product Images
People they already trust some particular brand or are a regular customer of the brands are well aware of the facts that they are sincere and promising brands always display complete details of the product regardless of similar stock or products.
Display the comments and user reviews. Overall rating of product confirms the sale to those people who are little doubtful to either purchase product or not
8. Product Sequence
For instance, the brand is related to clothing. Presenting is the best of images at the front row is necessary. Front page means the landing page of the website. It is because of this the first thing that appears to the user and the drive towards the rest of the catalog of the website.
There are several forms of clothing. Collections of summer, winters, party wear and many more are always part of this niche. So, categorizing the images would be a great thing to do. This helps the user coming on the website to choose exactly according to his own wish.
Assembling all the images in one long extended form is not of any use now. Always try to separate your catalog and products images according to their trait, taste and season.
9. Videos Demons
It is concluded by the studies that most of the users are attracted by the videos and graphical representations of the products. This practice gave excellent results and hence responsible for making good profits. E-commerce Videos demons of products, niche reviews reduces the time of clients to click through the number of pages and hence provide them easy to see through more details. It is one of the easiest ways to convince clients to make a successful purchase.
Images and stagnant knowledge is for accurate and to the point knowledge and something every E-commerce websites are offering. Videos and graphical representation of products are a somewhat new trend and haven't been practiced by all brands.
For startups where products need a complete manufacturing background are helped by these videos. More knowledge about the brand in less time is appreciated by the user.
10. Avoid Misleading Content
It is often seen that products are not well defined according to the realities. Maybe this technique can provide ease for once but not all the time. This will also bring bad impacts on your brand taking it towards the wrong side. People would place wrong products hence clients would not bother that site ever again. This can be done as:
Mention the prices clearly without mentioning the ranging
Stay loyal about the products and their descriptions
Always take care of the after sale services to make promising customers
Conclusion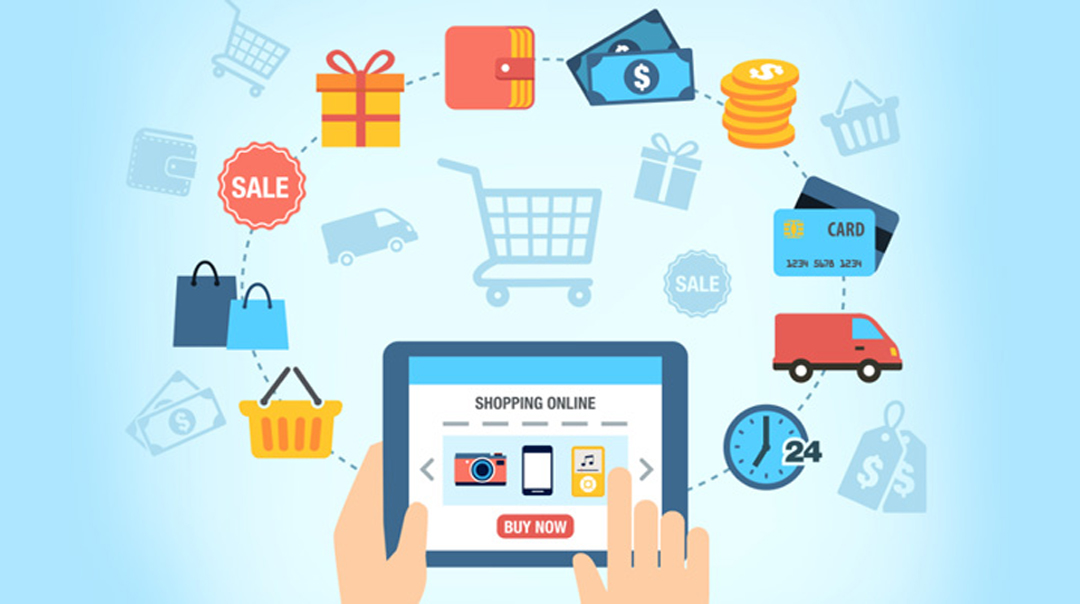 Everything that revolves around the best e-Commerce platforms is the way it is developed. Professional websites developers always take care of every minor detail and hence results in responsiveness, products rating, and good sales. Being a beginner it is for sure not possible to develop such significant e-commerce platforms as it has a bundle of details and conventions included. You can contact us at 832-699-0088 to get a verdict from professionals.