eCommerce App or Website
Since the advent of E-Commerce business, the internet has jumped onto a whole new place thus becoming a "Digital Marketplace" globally.
Author
Paul Blake
❤️ CodingPixel
Schedule A Free Consultation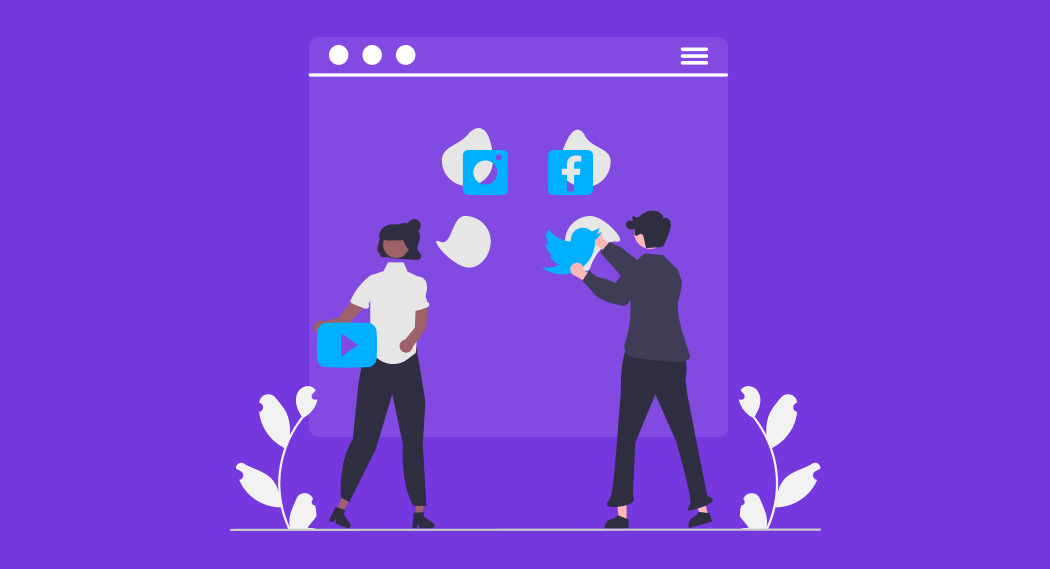 Since the advent of E-Commerce business, the internet has jumped onto a whole new place thus becoming a "Digital Marketplace" globally. These digital markets have revolutionized the way of trading in such a way that no one ever has. Business people can communicate with other business organizations as well as with their clients through this marketplace in many ways like through websites, apps, etc.
But in today's world, with the increasing usage of mobile phones, people tend to communicate and shop with apps more than websites. However, a magnificent E-Commerce mobile app facilities have the potential to strengthen interactions between the sellers and the buyers.
Build Interactive E-COMMERCE MOBILE APP

Each year, each month, even each day smartphones entice people to spend time much more with them. With the fastest growing mobile usage, people are engaging themselves with the apps more than ever. But what makes an app successful? The answer to this question is "User Experience". Yes, UX is what decides the success of the app. It is the core thing and the key to the success of mobile applications. While building any E-Commerce app, the user experience should be the main thing to keep in mind because people expect a lot from the apps while using. For this thing, we have provided you with some important tips to keep you up with the changing competitive market for building an interactive E-Commerce app. So, here you go:
1. Make Intuitive Design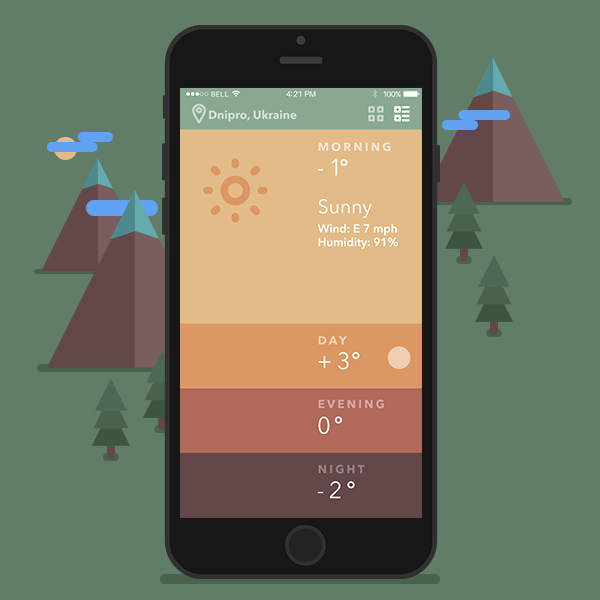 Simplicity is the best policy here. Make your app simple and clean. Simple in a way that it should eye catches the attention of the people. At the same time, this should be kept in mind that the design should not be so much simpler that will make the people bore resulting in drawing them away from your app.
2. Add Graphics Or Motion Design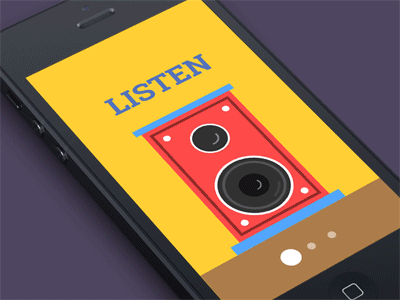 The design is all about making something creative and valuable stuff. It is very important to have a quality app which is equally visually appealing too. Motion Design is now a trend in today's digital world that attracts people to check it on at least once. Once they visit, the offer designed in such a way will compel them to visit again and again end up in taking an action that you want. So, adding graphics in a way simply interacts with the user clearly with a purpose.
3. Avoid Cluttered Design
No one likes complexity. Avoid adding too many images and text that makes the page cluttered. Don't make your user confuse while adding too much of the stuff. Make them focus on things by including only the necessary ones. Just keep aside extra stuff and make the design eye comforting not eye disturbing.
4. Employ Lively Colors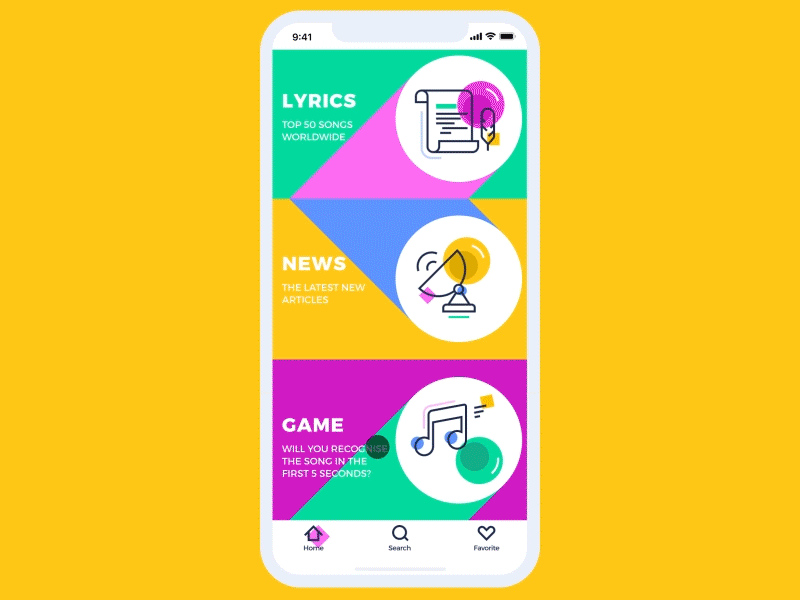 Color do speaks. The colors create ideas, expresses emotions, delivers a message and generate interest. It has the tendency to make the people opt certain actions. Use vibrant colors for making your app more interactive. Colors are one of the things that can either attract or distract your users. So, work attentively while playing with colors.
5. Use Drop-Down Menus
Drop-down menus are magnificent features to include as it compresses and cleans up a lengthy and busy layout of the page. It helps people to avoid scrolling down while precisely giving a user the choices to click and reach out to the desired stuff. This helps people to save time while interacting with their needs.
6. Avoid Using Jargons
Not all people are aware of the meaning of complicated words. Avoid using those kinds of words that are hard to understand. Make use of easy and simple words. This will mark an impression on the users that you are sensitive to their needs and that you actually want to make an interaction with them making it easier for them to understand something.
7. Focus On Good Onboarding
The first impression is probably the last impression. Here you carefully need to focus on the first-time experience. Imagine yourself in place of the user while experiencing your mobile application for the first time. Is the design appealing or not? Does it include too many images which are annoying to your eyes? What is the effect of the colors used in the app? Do these colors comfort the eyes or disturbs them? Is the app easy to use? Was it a good experience using this app? These are the things you should keep in mind while designing. Once the user has a bad experience with your app, he will never return to you. So, make sure you are doing your best in making the user experience as best as you can.
8. The Text Should Be Clear And Readable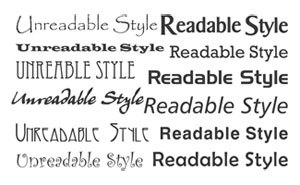 Clarity is a must in this. Include simple text style that is easily readable. People often include those text fonts that is quite complicated to read in order to look stylish. This is such a foolish thing to do. Avoid this kind of behavior. Work for your user first. Understand their understanding and work accordingly.
9. Design For Touch Not For Cursor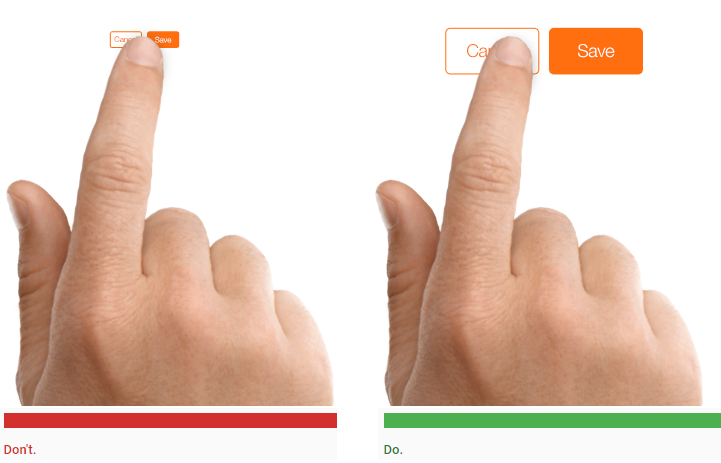 This is one important thing while designing a mobile application. You are designing for the fingers, not for the cursor. So, for this, you have to be very careful. The size of the button should not be too small that it is difficult for the user to tap on it. Make this tapping easy for them by keeping the size of the buttons according to fingers, not for the cursor.
10. Have A Clear Navigation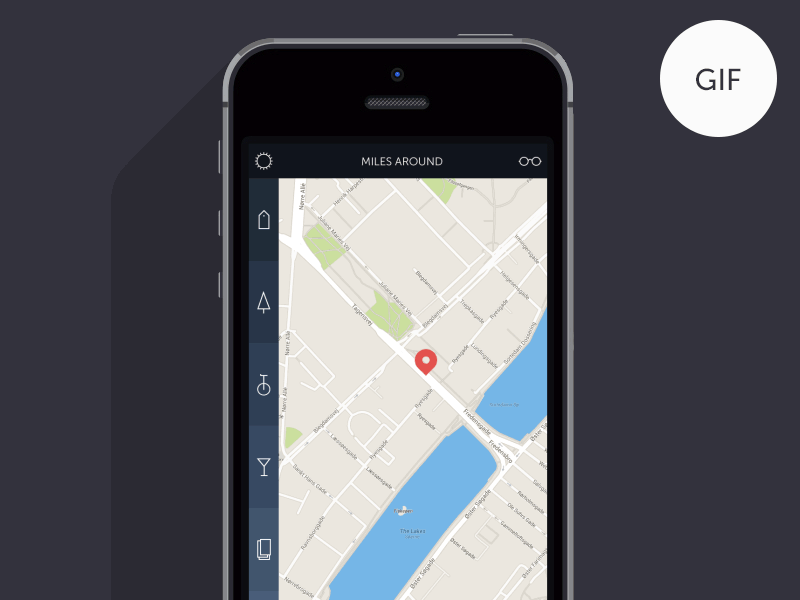 Navigation is the most important element as it directs the user to reach various pages and information given by you. It indicates your interaction with them. The clear navigation helps to speed up the user search. This is the most used element among all. Unclear navigation will directly lead the user away from your E-Commerce mobile app.
11. Use Skeleton Screens
In order to enhance perceived performance, make use of the skeleton screens in your E-Commerce mobile app. Skeleton screens are a great way to make your user feel fast loading. It gives an indication of what the content will going to look. This is a great feature to include in order to build an interactive E-Commerce mobile app. Facebook and Slack are the two main examples that use skeleton screens.
12. Error Message Should Be Clearly Stated
This is one of the things often overlooked by people while developing the mobile app. Errors often occur while using app due to certain reasons. But when they occur, instead of giving your users a blank screen, just mention the cause of an error. Not clearly stating the error message will make users feel that you are not being interactive with them, thus leading a bad impression on them. It will have a huge impression on the user's experience, make it good by considering this thing.
13. Avoid Sending A Bunch Of Notifications At A Time
While using the mobile app, people won't mind receiving notification as long as the notifications exceed in number interrupting their experience. They will get irritated easily by a bunch of notification at a time. This is the main reason why people uninstall mobile apps. So you need to consider this thing to build an interactive mobile app.
14. Offer a Delightful Visual Distraction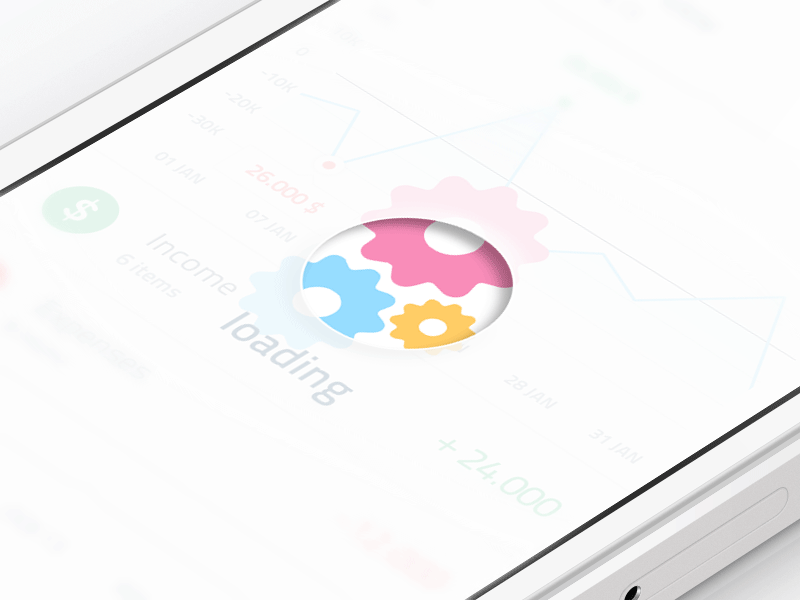 This is an interesting feature to include by E-Commerce app developer in the mobile app. Users often have to wait for loading a certain page and if the loading time is longer they will simply back out. But you can make them stay here by interacting with them. How? Just offer them a delightful visual distraction. This helps them to focus on the animation while waiting. But the animation should not be dull and boring rather it should be interesting that will make your users engaged in it.
15. Allow Users To Search The Product With QR Code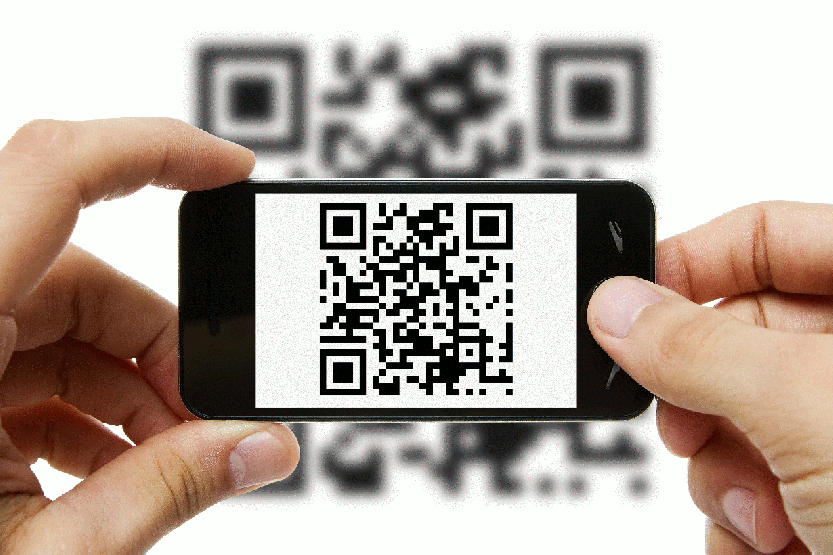 One thing to keep your customers intact with your app is to provide them ease. Finding the product with QR code makes the user desired product searching easy and is now a common phenomenon. So, why not take advantage of this technology?
16. Use Clear And Visible CTA Button
You need to be very careful while including elements because you are designing for a small screen. Designing for a website is wholly a different thing. You have to design elements and buttons according to the mobile screen. Your top priority elements and buttons should be clearly displayed. Your Call-To-Action is the most important button. Be cautious while designing this. Don't make this button too small or too big rather sized it according to the thumb but also highlight it as it should be distinguished from other buttons.
17. Include Discount Feature
People often decide to make a purchase but leave products by seeing their price. This leads to huge loss of revenue for E-Commerce apps. Don't worry, you can retrieve those sales by retargeting the users with special discounts. This helps you make an interaction with them as if your user were looking for a discount, they will feel that you just fulfilled what they were actually looking for.
18. Provide Payment Security Assurance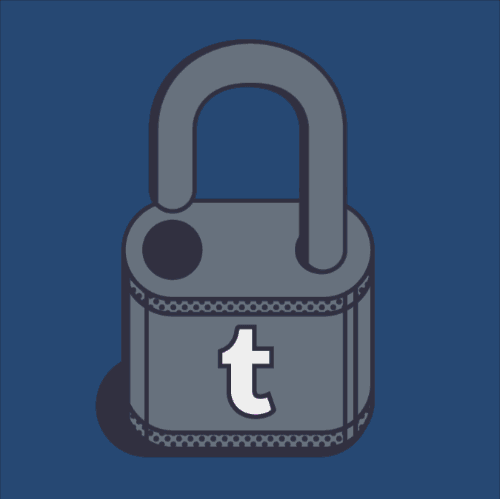 While purchasing a product through any E-Commerce app, one thing that should always be kept in mind is the security of your given payment information (i.e. credit card no.). With the growing increase in cybercrime, people have become far too cautious regarding this. Make them sure that the data provided will be safe and secure by offering them safe payment gateways like PayPal, ProPay, Stripe etc.
19. Focus On Design Consistency
Consistency is like a thread that ties the elements together. It is a key design principle of user experience. While designing an e-commerce app, consistency should be kept in mind. Inconsistency will lead the user straight away from your app.
20. Provide Users An Effortless Sign-up Experience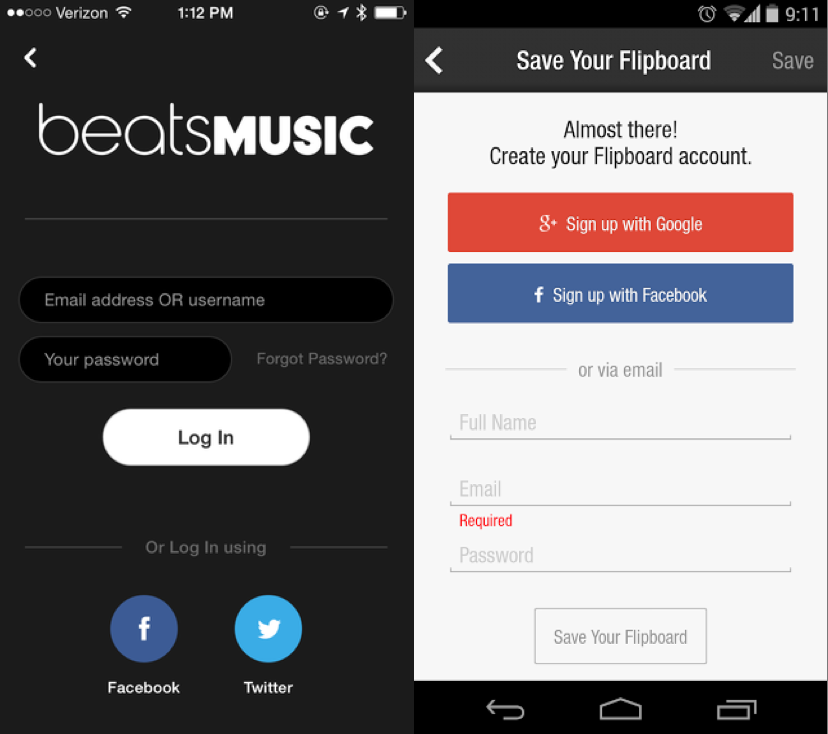 The E-Commerce app developers often include a long sign-up process for the user which is a major drawback of the app. This should be avoided. The sign-up process should be short, easy and simple. In order to provide more ease, you can connect a social network to your app. By integrating any social platform like Facebook or Gmail with your app, the registration will be done automatically with just a click. This will save the time of the user impacting them positively.
21. Include Good Quality Images
A picture speaks a thousand words. It is not an uncommon thing to include pictures in mobile apps. Product pictures are a compulsion inclusion in E-Commerce apps. Often people go with low-quality images when they have no other to include. Don't do this. If you don't have a good quality image, just avoid its inclusion as it will mark a bad impression on the user. Only add good quality images otherwise leave it.
22. Optimize Video Content For The Portrait Mode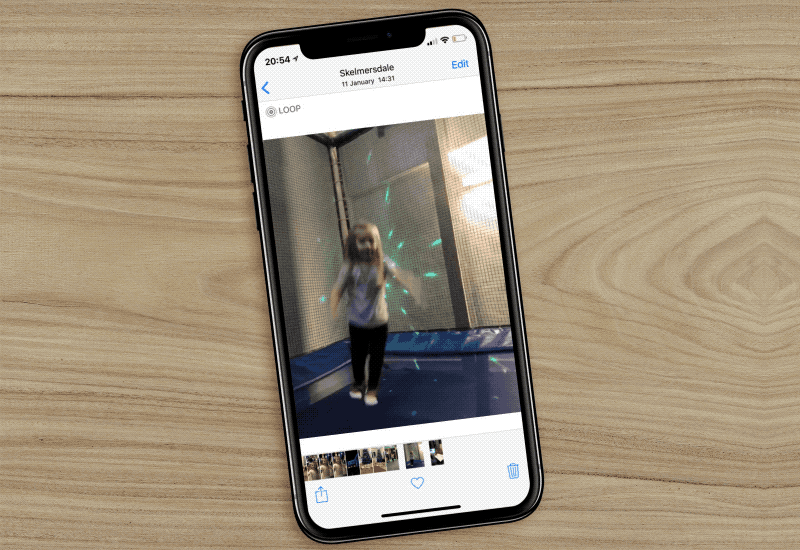 According to research, more than 90% of the users use the smartphone in portrait orientation. It is seen mostly that video content runs in landscape orientation but why not portrait mode? This thing might interrupt or annoy users. In order to provide the best of UX, the developers should optimize video content for the portrait mode too.
23. Give Full-Screen UX

Even the minutest thing will impact users either positively or negatively. Make the best use of your E-Commerce mobile app by making the users experience your full-screen image or video content. But make sure the quality of images and videos should not be pixelated. It should appear clear.
24. Use Visual Weight In Accordance With Importance
In order to highlight the importance of any element, make it appear big. The size of the elements or buttons indicates how much it is important for you. You can add weight with font, size, and color also. So, this makes easy for the user to locate the important things without any struggle.
25. Give Instant Feedback On User Interaction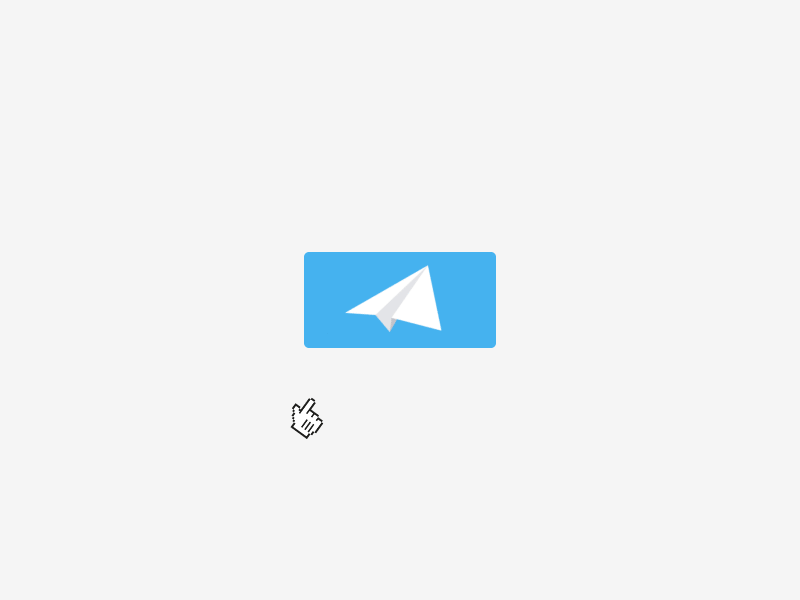 If a user interacts with any button, it is your duty to respond quickly. Sometimes the user becomes confused when they tap a button and it does not open. The user may think that they have missed something. In order to take them out of confusion, you can highlight or vibrate it while tapping a button. This enhances user experience.
26. The Back Key Button Should Work Properly
Make sure your app's buttons work properly. Even the smallest of the small thing working improperly will straight away make an exit way for your users. Often it has been experienced that the back button of the apps stuck while tapping. Users get irritated by it and without thinking anything quits the app. This is why you need to pre-check it before launching the app so that your users do not experience any difficulty.
27. Use Transitions In Navigation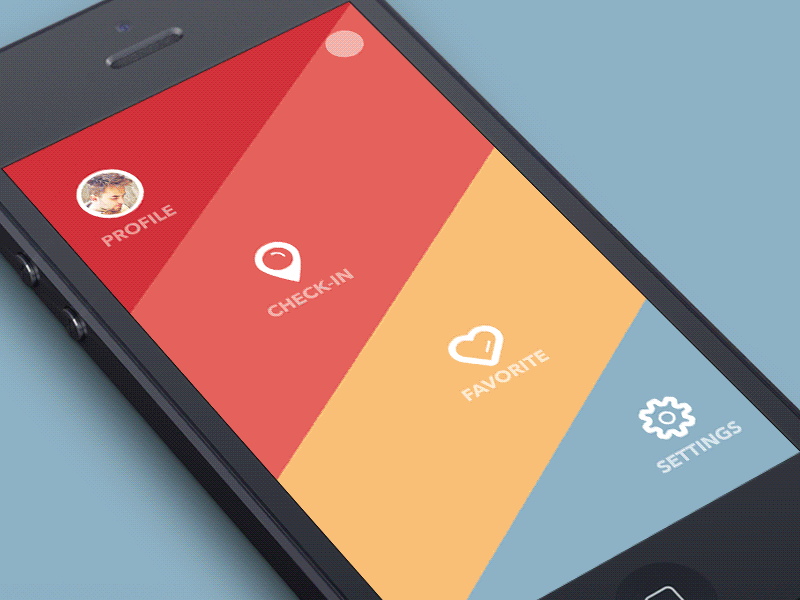 Using transitions is an impressive way to include while navigating. This provides the user a smooth and a satisfying experience. This indicates that you go along the user interests making a good impression on them.
28. Provide Users With Multi-Device Experience
Your mobile app should not only be confined to mobile. Strive to create an app that can be compatible with other devices like desktop or laptops, too. Users often switch from mobile app to desktop while making a purchase. For this, your app has to be compatible with other devices. This thing will help you to provide your users with a seamless experience.
29. Include Your Product Reviews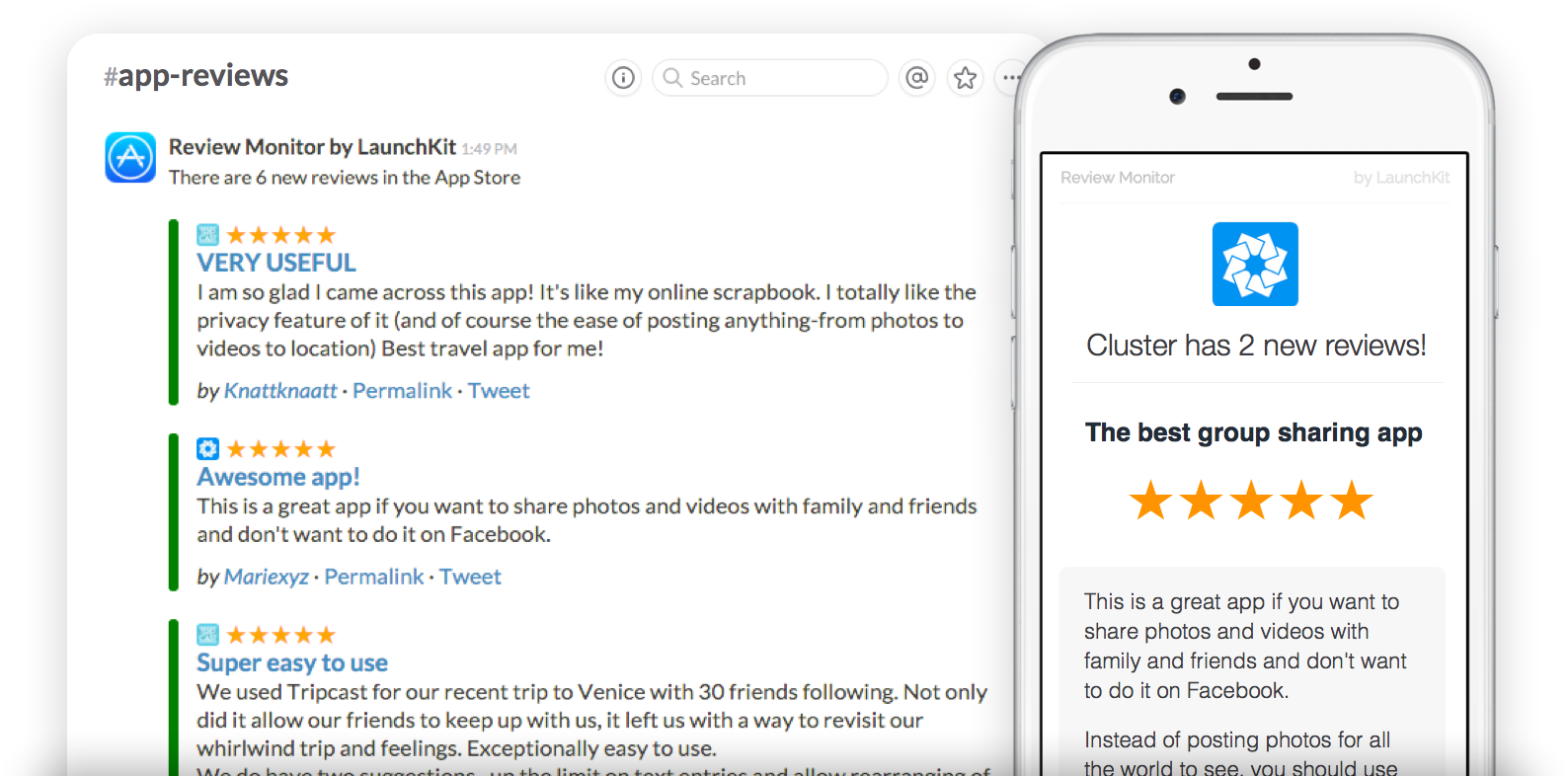 Including product reviews is a great way to interact with users indirectly. This plays an important part in making purchase decisions. People tend to prefer to know about the usefulness of the product by a consumer before making a purchase. If the reviews are positive, users are more likely to buy the products. This helps you to convert your users into customers.
30. Use Emoticons In UI Feedback
As humans, we do give an emotional feedback on interaction with everybody. Same reactions are demanded by users on experiencing products. But how come? The answer is using emoticons. Though they cannot show their real emotions online but can mimic them through emoticons. This seems like an interaction of the user with the product.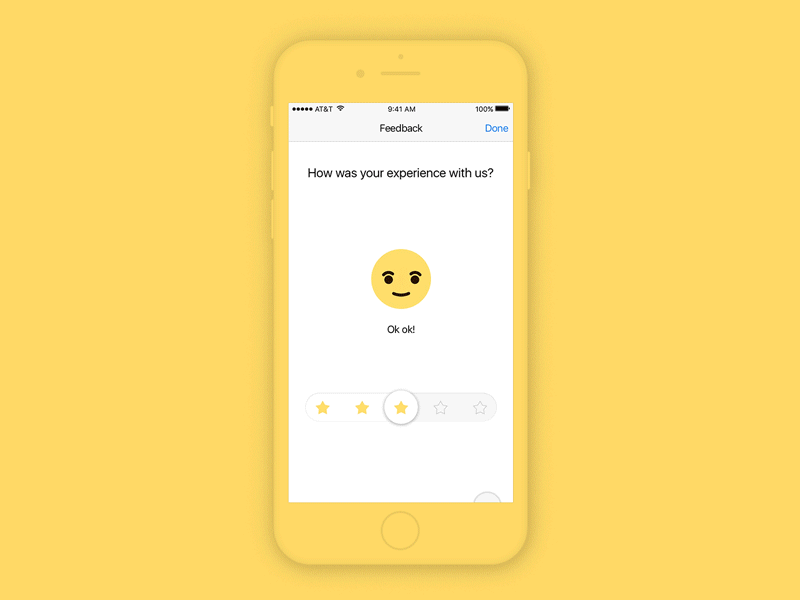 Before moving towards our final thoughts, let's answer some of the queries often asked by people:
How Much Does it Cost to Build an E-Commerce Mobile App?
The cost of building an E-Commerce mobile app depends on the factors included in it. The idea, design, features, infrastructure, maintenance, testing, deployment etc. are the factors responsible for the app cost variation. If you have necessary technical skills, you can build it by yourself using an app builder but if you are not skilled, you must need a professional developer for your app. The overall app cost is highly expensive. The building cost can start from as low as $5000 while the summed-up cost inclusive of the factors can go up to $100,000 or higher. However, the cost of developing an E-Commerce android app is higher as compared to iOs devices.
What are the Steps to Develop E-commerce Mobile Apps?
If you are a newbie and have the required technical skills to develop an app, choose an app builder first then follow the following steps to develop an E-commerce mobile app:
Choose what type of mobile app you want to build: Android or iOs
Decide what kind of business you want to develop
Identify your target audience
Analyze the likes and dislikes of your target audience
Stand out of your competitors by bringing unique features and ideas
Choose effective technology in accordance with your budget
Choose the most suitable coding language for the front end and back end of your app
Keep in mind the device usage of your audience
Give your UI the most distinct design for the best UX by including features like easy registration process, multiple payment options, integrating social media, push notifications, wishlist button, secure payment gateways as well as allow them to rate your app and give reviews.
Besides this, if you don't know how to make an E-Commerce android app or iOs app, then you should hire the best development company like Coding Pixel that provides its customers best services at affordable price.
What are the Best E-Commerce Mobile App Builders?
There are plenty of mobile app builders out in the market. All of them are good in their own way but there are some factors of app builders that makes them unique among the rest. Here, we have listed out the 5 best E-Commerce mobile app builders:
Build the Android, iOs, and Windows apps without coding
Create a stunning app in 3 steps
Allow customization and drag and drop pages to build your mobile app
The plan starts at free along with ads while pricing for a Basic plan is $12/app/m, for Gold $25/app/m while for Platinum, it is $40/app/m.
Android and iOs native app builder
Provides a 30-day free trial
Includes 350 features
Annual pricing plan for Android (standard) starts from €32/m, for Android (full), it is €48/m while for iOs (premium), the price is €96/m
Cloud-based mobile app builder
Make apps for Android and iOs with a single codebase
Provides customization with drag and drop facility to build UI
Pricing for pro is $60/m (paid annually) or $90/m (paid monthly) while for the team it is $135/m (paid annually) or $200/m (paid monthly)
Create an app alongside mobile marketing
Build a customized Android and iOs app without coding
Pricing plan starts from $149/m to $799/m
Create apps using modular building blocks (extensions) for both Android and iOs devices
Provides regular updates
Pricing plan for only Android is $49/m (paid annually) and $59/m (paid monthly), for Android and iOs (standard plan), the price is $79/m (paid annually) and $99/m (paid monthly) while for the professional plan, the price is $149/m (paid annually) and $179/m (paid monthly)
Parting Thoughts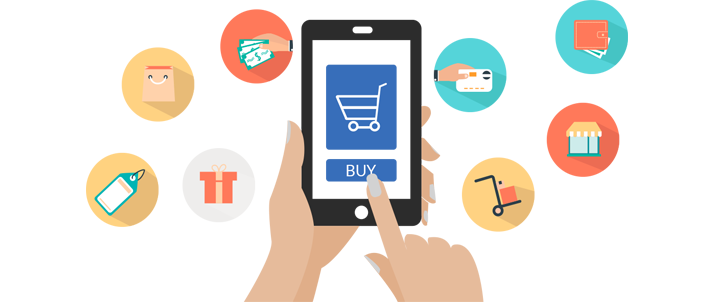 E-Commerce business is increasing and expanding on a whole new level with each passing day. With this, the business owners are highly involved in their business growth and are in the tough competition by hiring the best eCommerce app development company. 
Contact Us