Paul Blake

Responsive Web Design

27 September, 2018
12 Crucial Benefits of Responsive Web Design
Benefits of Responsive Web Design
Have you ever thought of growing your business by bringing a change digitally? Surely, Yes! And have you found the best solution to this? No? Don't worry! There's no need to worry about that. You have the solution right here. You just need to reflect on your thoughts. Guess what it can be? Yes absolutely, "Responsive web design". Responsive web design brings a strikingly great experience for all the people digitally and hence can prove to be an essential tool for the business growth. Not satisfied yet? You probably will. Just get to know the business benefits of Responsive Web Design. These 12 Essential Benefits of Responsive Web Design in 2018 will be thoroughly discussed further:
1. Benefits of Responsive Web Design
1.1. Enhance User Experience
1.2. More Conversion Rates
1.3. Increase in Mobile Traffic
1.4. Improve Business Reputation
1.5. More Backlinks
1.6. Google Priority
1.7. Fast Web Page Loading
1.8. Low Bounce Rates
1.9. Cost-Effective
1.10. Saves Time
1.11. Social Media Promotion
1.12. User Satisfaction
2. Conclusion
Before moving forward, understand what and whys of Responsive web design. So, here you go:
What Does Responsive Web Design Mean?
Responsive web design is a tool which a web designer uses by creating a website that responds and automatically formats itself according to the type of device the user is using. It means through Responsive web design the web page can automatically resize itself horizontally or vertically for giving the best user experience depending on the type of technological device. The device can either be a desktop computer, laptop, narrowing down to a small screen like the tablet and even more small like mobile phones.
Why is Responsive Web Design Important?
Responsive web design provides the most favorable user experience that can have a positive impact on your business. More easily the user can access and use your web page on all platforms, more the user will likely to incline towards your business which will result in high conversion rates. Nonetheless, the responsiveness of your website is also important to boost your ranking at the search engine results page.
"Anything that's fixed and unresponsive isn't web design anymore, it's something else. If you don't embrace the inherent fluidity of the web, you are not a web designer, you are something else. Web design is a responsive design. Responsive web design is web design done right" – Andy Clarke
When to Use Responsive Web Design?
We are living in the 21st Century-the technological era where everyone is utilizing the technology but mostly prefers the handy devices which can be carried easily. The best example of this is Mobile Phones. People tend to prefer browsing through mobile phones mostly. Then, why not to create a Responsive Website?
How Responsive Web Design Works?
Responsive web design improves usability and readability for its users. It makes the website mobile-friendly by adjusting itself with the format of the device.
Why does Google Recommends Responsive Web Design?
Google is all here to provide the optimum user experience. As responsive websites load faster and provide the most favorable experience to its users, therefore, Google prefers these kinds of websites.
Benefits of Responsive Web Design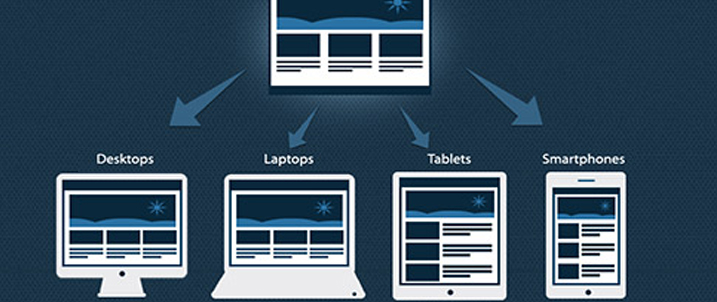 Through responsive web design, it is easier for the user to view your web page without having any issue which will automatically build your company reputation and can have a significant positive effect on your conversion rates. Benefits of creating a Responsive Web Design for your business are listed below:
1. Enhance User Experience
One of the business benefits of responsive web design is its user experience. Every business is largely dependent on its users. Any user who is facing difficulty viewing your web page will no longer stay on your website and will abruptly quit your page that can be a great drawback to your business. Responsive web design can prove to be a powerful tool for your business. It has a significant ability that can lead to the good user experience. Leading to the good experience will automatically enhance and attracts its audience and can turn them into their customers. So, better the experience better will be its growth.
For that, you must have to create Responsive Web Design so that your users enjoy viewing your webpage without any problem.
2. More Conversion Rates
Responsive web design is an essential tool. A Responsive Web Design is one way to turn your audience into customers. Better user experience will lead to high conversion rates as it will satisfy its visitors. You just have to make sure that your user in no way is getting frustrated staying on the page which is only possible by creating Responsive Web Design.
3. Increase in Mobile Traffic
Mobile phones are now an utterly common technological device used by the people around the world. One core business benefit of Responsive Web Design is its increasing mobile traffic which means visitors finds it easier to view your website through mobile and guess what can be the core factor behind this? Yes, Responsive Web Design. Having a website that can be easily viewed on all platforms make the visitor stay longer.
4. Improve Business Reputation
Creating a Responsive Web Design for Business is not an option now it is a necessity in the digital world. Making easier for the visitors to view comfortably what they want to see can have a great impact on your business. It not only builds trust but can make the business reputation go well.
5. More Backlinks
The importance of Responsive Web Design cannot be denied. One of the reasons Why Responsive Web Design is Essential for Your Business Website is that it can immensely help you in building backlinks. Having more backlinks shows that your business is a trustable source of information and have a reputable position. If your web page is not responsive then other websites will avoid linking to you.
6. Google Priority
Google is the main search engine where millions and millions of its users look for the required content. The users will only look at the most starting web pages related to their queries which mean it's up to the google to place all the web pages according to its choice. Right? Wrong! Google looks for the Responsive Web Design and prioritizes them accordingly. Yes, Google does take the responsiveness of your website into consideration and then determine your placement at the search engine results page. This is because Responsive Web Design lives on only one website and not on any duplicate other. If you do not create Responsive Web Design then Google will not prefer it and will place your website at the lower rank in the search engine results page.
7. Fast Web Page Loading
Slow loading web page is a way to hastily make visitors disconnect from the website. None of us like slow browsing. Taking too long for the page opening makes the visitor irritated. One of the reasons can be the incompatibility of the website. Contrary to this, Responsive Web Design is the way to resolve this issue because it helps people to quickly access the required content without taking any longer to respond and thus can be effective in bringing customers to your light.
8. Low Bounce Rates
Higher bounce rate is the downside of a business growth. Bounce rate shows the percentage of the quickly quitted visitors at the website meaning that people did not stay much longer to your web page and returned. The reasons behind this can either be an unsatisfied user experience or slow loading etc. This shows that responsiveness of your web page matters a lot because people tend to be more inclined towards responsive pages that gratify their need.
9. Cost-Effective
Low cost of a website is another Business Benefit of Responsive Web Design. Instead of creating two separate websites, one for the mobile version and the other for the desktop, you can have one website working as two. In this regard, Responsive Web Design for Business helps in maintaining low cost by creating only one website. So stop putting the unnecessary effort when you have the better alternate way which can save money and time.
10. Saves Time
When you can run your business effectively and can be compatible by adopting Responsive Web Design then why waste the time by creating the duplicate website for the different technological devices? Create one Responsive website, make customer satisfied and just save time. Through a responsive website, make your staff focus more on promoting the business rather than making them busy by maintaining two versions of the same website.
11. Social Media Promotion
Social media promotion is another one of the business benefits of responsive web design. It can lead to more social promotion digitally. It can also help you to enhance your content credibility in the digital world as well as will reveal you to the new audience which can lead you to more conversion rates.
12. User Satisfaction
Responsiveness of your website is the key to satisfy your user. A visit of a person to the website cannot be considered a good vibe until or unless the user is not satisfied with your web page. So, satisfying your user is a must thing to do.
Conclusion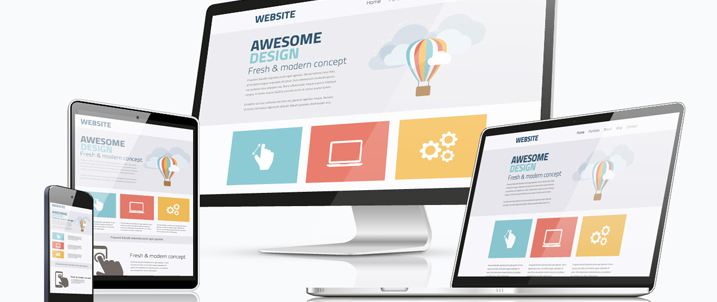 Responsive Web Design for Business is imperative in the present age. It is now a crucial tool for everyone in the cyberspace. The aim of Responsive Web Design is to have a solo web presence responding to view the web page on different technological devices accordingly. Looking for creating the Responsive Website right now? Then why wait? You are just a click away from making your thought into reality. We are here for you. Contact us for the professional services.
The Tricks provided by "Coding Pixel" will probably be very helpful to your business through which you can make the website of your company look impressively great. Coding Pixel always looks for providing the best quality services to its customers. For any assistance or query, you can contact our website development company.