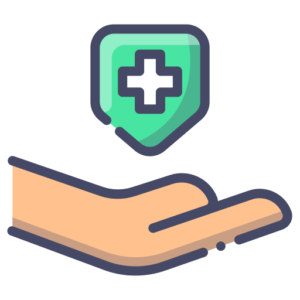 You are probably be searching for an app development company, which can build you a certain healthcare mobile app, such as an online medical clinic app, doctor appointment, and clinical assistance app, professional networking app, dermatology skincare app, or any other app. Yes? Then you have landed on to the right place. We provide you the best quality healthcare mobile apps of various kinds, which are highly reasonable in prices, and also very much suitable to run on various operating systems, such as iOS, Android, hybrid apps, etc. We develop an EMR app, potential portal all, equipment management app, patient health management app, appointment app, and any kind of healthcare app you require.
Healthcare App Developers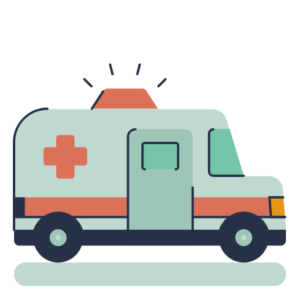 When it comes to the healthcare mobile app market, it can be a very tricky business. How? Because of the trends of technology in the healthcare industry keeps on changing. Also, because the healthcare industry constantly grows with the emergence of new diagnostics and new methodologies of treatments. These ever-advancing methodologies of treatments are provided by innovative technologies, which also includes those related to mobile app development. The use of mobile devices and other technologies for the provision of serious medical care is also called mHealth. It includes the myriad number of healthcare mobile apps, which are further divided into Fit mhealth mobile apps and Med mHealth mobile apps. The two vary in the factor that Med mHealth usually requires a corporation with clinics and doctors who are available online.
Healthcare mobile apps are a necessity in the 21st century rather than a luxury. The general download rate of healthcare mobile apps per year demonstrates this fact, which is 5 million free and 300,000 paid downloads. Healthcare mobile apps are popular for their reasons, and they are many. For instance:
The aging population are more likely to get immediate help, which makes 22% of the population.
People who live in the countryside don't usually have access to immediate medical assistance.
Healthcare costs in the US in increasing every day.
The Medical Staff is becoming deficient in the US, for instance around 1 million nurses will decrease by 2021.
Our company keeps a tap on these facts and knows the demands as well as the latest trends in the healthcare mobile app development which is currently persisting in the market. We deliver at extremely reasonable prices, without compromising on the quality because we consider the altruistic aspect of this respective industry.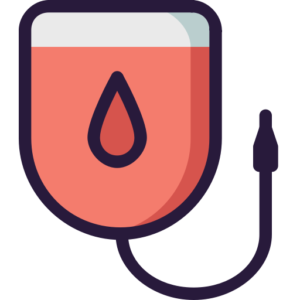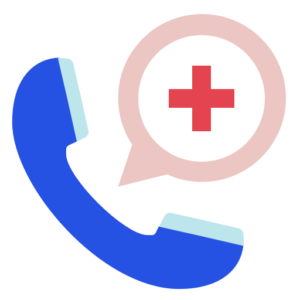 When it comes to health, the decisions you take stay with you for a lifetime. In situations like these, you need someone you can count on, a solution to your problems that is nothing but a click away. As a healthcare application development company, we've specialized in healthcare and medical apps development and we make sure they comply with HIPAA and FDA us to develop solutions that are safe, secure and flexible.
Whether it is an EMR app, patient portal app, equipment management app, patient health management app, appointment app, or just any other healthcare app you need developers for. Our experienced mobile application developers and all set and ready to develop you any kind of iOS or android healthcare app you need.
We take pride in our work and once you've worked with us, you will too.
We have a team of skilled healthcare mobile app developers and problem solvers who help you develop the app you've thought: providing the best layouts and budget plans based on your requirements.
We've experienced multiples technologies such as android, IOS, hybrid apps, etc. All you've to do is choose your development approach and leave the rest up to us.
Types of Healthcare Mobile Apps
The healthcare mobile apps vary in their functionalities, so it is imperative to consider the context in which the app has to be used after development. For instance, a healthcare app for a healthy lifestyle varies from a healthcare app that provides interactions with medical doctors for diagnosis. There are certain characteristics that will determine the outcome for each app. So, recognizing what should be actually addressed in the development of a particular app, is a key here.
Assistive Apps come with tools that assist patients suffering from mental illnesses on a regular basis. The technologies that such app will use are mainly related to providing the users with the ease of reading, communication, body support, and mobility. These apps will completely be developed in a context for utilizing technologies to provide assistance to users.
Telemedicine Apps simply allows the patient to get into contact with an online doctor. This app is highly suitable for users living in the countryside, where access to immediate quality medical help is not provided. This app is high in demand because it the patient to avoid the need to sit in the waiting rooms.
Medical adherence Apps are reminder apps, which remind the users to take their medicine on time. These apps utilize such tools for scheduling and various reminders for the patients to adhere to plans which their doctors have prescribed them.
E-prescription Apps optimizes the whole prescription procedure with the use of medication management tools. This app gets the patients rid of waiting in the long line to renew a prescription. A doctor will simply prescribe them over a mobile app. Mediation sales and purchase logs are also tracked and their logs are kept via these apps.
Patient engagement Apps provide the patient to track his/her health and provides them with the awareness of their medical conditions throughout. Patients can register health data, and share with their doctors in case any medication has a reaction on them.
Patient tracking Apps are utilized by hospitals to keep track of their patient's daily progress and keep their patient engaged in the overall treatments. Also, the app sends reminders and push notifications to the patients for monitoring purposes.
EHR managers App store health data of the patients. This allows doctors to advise their patients anytime anywhere, and as well as allows patients to get access to their health data regardless of time and place. Such apps use APIs which can quickly retrieve the health data for the hospitals and provides the hospitals with the opportunity to treat people everywhere.
Other healthcare apps may include Hospital Wayfinding Apps, on-demand doctor apps, urgent care apps, pregnancy apps, baby tracker apps, women health apps, chronic Condition apps, e-prescription Apps, wellness apps, Symptoms Checker Apps, Medication Reminder Apps, and online Patient Management apps. Our developers provide services in a huge area of healthcare mobile app development.
MORE:
ER/Urgent Care App
Mobile App for Hospital
Mobile App for Clinical or assistance in diagnosis
Remote Patient Monitoring App
Apps For Maintaining Lifestyle
Fitness Apps
EHR/EHR Apps
Surgical Workflow Apps
Clinical References Healthcare App
Medication Tracking Apps
Are your healthcare applications secure?
We understand how important the need of security it, we add special features which will work on the back end to keep your information secure.
Will it be compatibility for both iOS and Android?
It depends on clients requirements, the compatibility of the application is always nested in different platforms such as iOS, Android, Windows, and other browsers according to customer's needs.
Why Coding Pixel for Healthcare App Development
Yes, we make sure our apps are secure and various could be authenticate with PHII, PII, and HIPAA compliance.
Stages of healthcare applications development
While developing a healthcare application with us, there are certain stages through which we will go through.  The client's journey with us will be through the following steps:
You come to us with your requirements, and our developers will help you get quotations on the particular project. Here, we will consider the kind of the app you require us to build, and we'll estimate the total budget for you, which is very reasonable owing to the fact that we come with reasonable prices.
At this stage, we will compute all of the app development solutions tailored accordingly to the requirements. However, the whole step is further divided into various steps. For instance, firstly we'll analyze the collected information regarding the project.
We then generate a detailed research process, an SRS which is, in fact, a document that consist of information about the application building tailored to your requirements. All the things are covered in this document, starting from the features to the resources and interface.  We determine the challenges and complexities of the project. Also, this step can take from a week to a month depending upon the complexities of the project.
Through the discovery stage, we eliminate all the possible uncertainties of the future, and the execution of deadlines is seriously looked upon.  This stage provides a clear set of goals to our developers in working with our clients.
This is the application development stage, where we build you the app tailored to your requirements. All the technologies which will make the app function, are integrated into the app. Technologies, for instance, user profile, database design, security module, high load user flow, etc. are integrated into the app at this stage.
The app is ready to launch at this stage of the app development process.
Launch of the Application
Once the app is developed and get the desired healthcare app solutions, the process to launch the app gets started. However, we don't stop here. We make sure that once the application is in the market place, we collect the user feedback. Analyze this feedback and further work on the features which gain negative reviews(if any). This is a Lean Startup Methodology, through which we aim to lead the app to perfection.
We aim at more user engagements, so focus is on the provision of tools for fast A/B testing. Also, to keep the user's engagement intact, we add new features every once in the while, whenever needed. We at Coding Pixel, make sure that the apps we develop are efficient, and has validity for both the client and the user.
BEST HEALTHCARE APP DEVELOPERS USA
Coding Pixel aims to deliver the best quality services in healthcare mobile app development. Health is where there is no space for a compromise. We completely acknowledge your need to trust the company before you hit a partnership with them on a project. That is why we recruit the best of skilled developers in our team.
WHY US?
Specialized healthcare app development team: 5+ years of experience in the healthcare app domain.
Client satisfaction: we deliver what we promise.
Services for the future: our doors are always open for our customers for any need in the future.
Trust us: there's nothing more important than the client to us, your project is not just another project and we value your time and make sure to deliver your app in a given deadline.
Flexible rates: we understand the importance of healthcare systems, so our objective is to fulfill the needs of our clients at the most affordable rates possible.
We take pride in our work, and once you've worked with us, you will too!
Our team is driven by passion and concern about healthcare and provides complete project transparency, no communication barriers, extended business hours, and meetings with the customers for immediate assistance in the USA.