Paul Blake

Business Owners

11 October, 2018
How Much Does a Small Business Website Cost
Small Business Website Cost
Building a small business website is now an important part for everyone running a business but maintaining it is even more important. Mostly, owners having a small business do not prefer building a website having a concern that it may cost them big. This is just the one side to the fact, the other can be an appealing one. Who knows when your website provides you huge profit with that you were lately waiting for? Yes, it is possible. A website can make a great difference to your business. But how much does a small business website cost? The answer to this question is not at all specific because it varies according to the desired components.
In small business pricing guides, we have researched different small business website development companies and find out that attractive, professional and result oriented small business website that can cost $5,000-$10,000 and if going with high price tag custom small business website it can cost anywhere between $30,000 to $50,000.
Let's overview the outlines through which you will get the detailed answer.
1. Small Business Website Cost
2. DIY Cost
2.1. Domain Name Purchasing and Registration
2.2. Choosing a Web Hosting Platform
2.3. Acquiring SSL Certificates
2.4. Choosing a CMS
2.5. Premium Themes
2.6. Premium Plugins for SEO
3. Professional Hiring Cost
3.1. Expenses for Web Designing and Web Development
4. Queries Section
5. Final Thoughts
Small Business Website Cost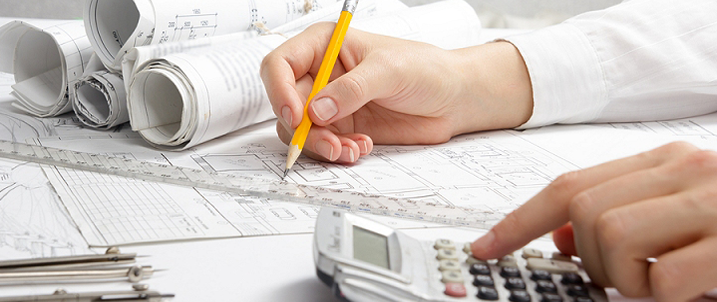 You can build a website in two ways either by yourself or by hiring a professional, all depends on your budget. If you know all the technicalities regarding building a website then you can all go by yourself. And if you do not have the time or the necessary skills required for building a website then consider hiring a professional small business web design company for that. Let us provide you the estimated cost for building a website in both ways.
DIY Cost
If you are able to build your website by yourself, then the total estimated cost can range from $300-$1000. Let us breakdown the Do It Yourself (DIY) cost:
1. Domain Name Purchasing and Registration
The very first step in building a website is to get the domain name. Every business in the digital market requires a domain name to run. However, the cost of your domain will depend on your chosen registrar. Different registrar offers you a different cost for your domain name and registration. You can either purchase a totally new domain name or the one already registered there. For a small business, you should always choose a brand new domain name because choosing the already registered domain name will charge you heavy that might be out of your range. The standard price of new domain names ranges from $10-$15 per year while the already registered domain can cost you hundreds even millions of dollars. Quite high! We recommend you to buy your domain name from the following registrars as they offer cheap packages:
2. Choosing a Web Hosting Platform
A web host is the one that presents your website to the cyber world. In other words, a web host is a medium that makes your website visible on the internet so that other people can access you via the World Wide Web. A web host offers different types of hosting that mainly includes:
Shared Hosting Service: Provides hosting to different websites on a single server (server sharing). Cheaper. Suitable for a newbie.
Dedicated Hosting: No sharing server. It provides hosting to only one website on one server. Suitable for a large businesses. Very expensive.
VPS Hosting: Virtual Private Server (VPS). Technically, a combination of both shared and dedicated hosting. Provides the service of running different operating systems on one server. Customers have super user-level access. Able to act as a dedicated server and can run any software on the operating system. Normal price range.
Following hosting platforms provides a cheaper package for Web Hosting:
*For Small business, we Recommend you to Opt Shared Hosting Service.
3. Acquiring a Secure Sockets Layer (SSL) Certificate
SSL also termed as Secure Sockets Layer Certificates provides end-to-end encryption between the web server and the browser. This encryption ensures that the data passed between them remains safe and secure. SSL Certificate is not an option now it is a necessity. Not having the SSL Certificate means your username, password, credit card numbers or any important thing, is exposed to everybody in between which is quite hazardous for your website. For better understanding what the SSL is, watch the video below:
However, for getting the SSL Certificate you have to pay them. You can buy SSL Certificate for your small business from the following sites with low pricing (as compared to others):
Bluehost (Free SSL Certificate, if this platform is chosen for web hosting)
Namecheap (PositiveSSL Certificate for $1.99 for the first year)
Comodo (PositiveSSL Certificate for $5.99 per year, EssentialSSL Certificates for $18.00 per year)
4. Choosing a Content Management System (CMS)
Choosing a CMS is a crucial decision that can make a great difference to your website. CMS is basically a platform that manages the overall content of your website. WordPress, Joomla, Drupal, etc. all fall in the Content Management System (CMS) category. WordPress is the most popular CMS that powers 31% of the internet. Many people prefer to choose WordPress over others because of its ease of use. As compared to WordPress, Joomla and Drupal are a bit difficult to use. However, there's no such cost to use WordPress as it is open source and free to use. However, there are also other CMS that can cost you high.
5. Premium Themes
Comparatively, WordPress is the least expensive for setting up a website for your business. It provides both free and paid packages. You can choose whatever theme you like for free or by paying them. The range for premium themes starts from as low as $10 and as much as $200.
6. Premium Plugins for SEO
Search engine optimization is now very essential for websites. SEO helps in getting as much traffic to your website and for that, you need to optimize your website. There are plenty of free plugins for web optimization on WordPress but if you want to add more functionality to your website, you can get the paid plugins which normally range from $5-$100 or above.
Professional Hiring Cost
Hiring a professional for website building can give your website a well professional look. Expect to pay them $5000-$10,000 if going with medium size website development agency and $30,000 to $50,000 if going to hire a big website development agency for your small business website development. Here's the detail:
1. Expenses for Web Designing and Development
Website design and development are two essential components of every business website. In order to generate more business, you must need a quality web designing and development. But for small businesses, we must take into account our budget. Let us explore the elements of professional web designing and developing along with their estimated cost:
The logo simply represents a company. Designing a logo from a professional designer ensures that your logo design will be unique. However, the design of your company's logo can cost you thousands of dollars but if you are a small business, you can design a good logo for $300 to $1500.
The design of your website marks a great impression on your customers. Every business owner requires a theme for their site. At the same time, the theme needs to be customized. For that, you must hire a professional. Cost varies according to the desired customization. The more you customize the more they will charge. You can expect to pay as low as $300 that can go to $1000 or more.
More will be the number of pages, more will be the work which means the cost will automatically be more. Usually, a web designer charge from $90-$200 per page. But some designers offer basic, premium or discount packages too but all this depends on the web designing companies.
The elements of a page include the addition of desired images, graphics, videos etc. Graphics are a bit tricky that needs hard work. It can cost you high for the addition. Expect to pay as low as $250 to your designer. And if your designer adds stock photos, expect them to pay $20-$100 per image. On the other hand, if you want to add customized videos to your site then the price can start at $300 per video.
Website Design Reviewing and Previewing
Before building a website, it is necessary to take a preview of your website. You must have to revise whether all the elements on the page are added or are looking suitable for the site or all the buttons are working properly or not. These things must be reviewed. However, not every development company provides the free design revision of your site. Some may charge for it which will add up to your overall designing costs. But don't make the mistake of revising site too many times as it will add up more cost. 1-2 revisions are more than enough.
Content is what drives the customer to opt for your company. Content is an important factor for your business growth. You must create an impressive content for your site. However, the professional cost for content creation is extremely variable. It can range from $1000-$5000 for 5 to 7 pages depending on the information you want to publish on your site.
Website maintenance is the key to the ongoing growth of any business either large or small. For small business marketing, web maintenance cost usually ranges from $35 to $300 per month.
Queries Section
How Much Does a Website Cost to Build?
If you want to build a website all by yourself then the estimated amount will be $300 or more. If you hire a professional then your website's estimated cost can be as low as $5000.
How Much Does a Website Cost Per Month?
A website cost per month can range from $100 to $1000 or more depending on its design and development.
How Much Does a Website Domain Cost?
A website domain can normally cost you $10 to $15 per year
Though in today's world, it is very challenging for a small business to run their website in low budget. Apart from that, there are certain companies that can be quite affordable for small businesses.