Paul Blake

News

23 July, 2018
10 Best Ideas for Designing the Logo for Your Business
Something won't change ever. Your dog loyalty with you, facts like we all will die and the first thing that you want to know before anyone is their identity. Same happens you want to talk to any company for their assistance; you will always want to know about them. Business Logo Design, Business information, their online appearance and the way they demonstrate their services matters a lot and shows the extent the company is professional. The one way for businesses for recognizing themselves is dealing with the stuff they often do not put much attention on is the making a professional logo. A good logo is often neglected and is not given much attention but it has huge importance when it comes to making your business appearance.
Ways of Designing the Logo for your Business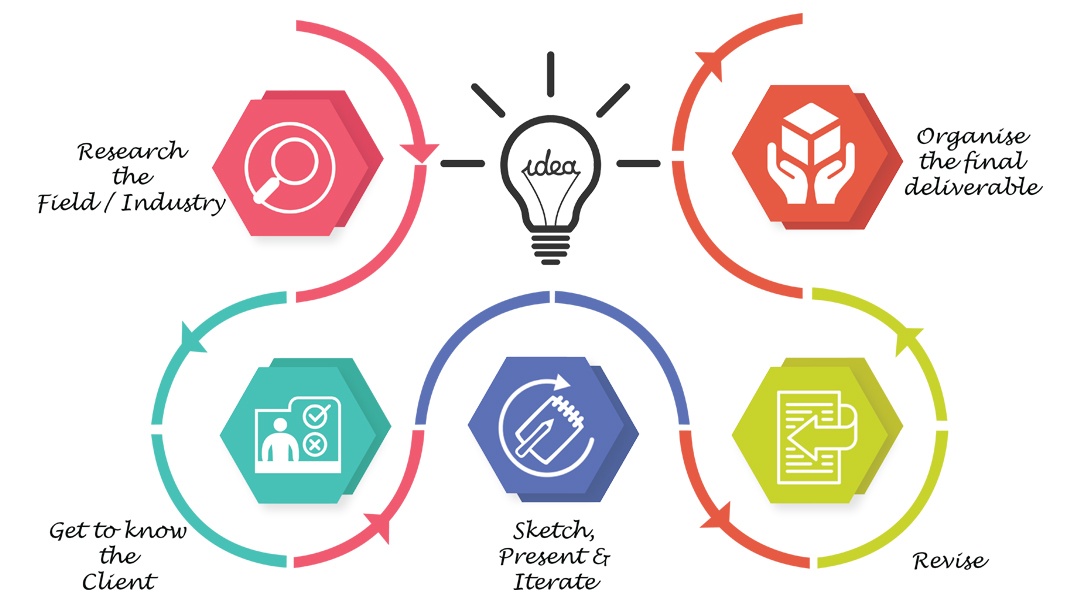 A logo is one thing that holds your business worth more than anything else you do. Let's begin with the few best Logo making and designing ideas for giving a professional look to your business. Here are they:
Simple, the Better
Making complex logos, and depicting that you are not will not end up nice for your business at all. The best approach to making a good logo is to design them as simple as you can and to create logo templates and sketches.
Milton Glaser. "There are three responses to a piece of design – yes, no, and WOW!
Always stay easy with the designing stuff. Adding up irrelevant elements are not of any use. The simple is the answer to your all challenges and best for your growing business needs. A logo must look professional rather than banners and big textual form. Without exaggerating at any point in the background, making the professional saying, platform compatibility is necessary while you develop an idea of making a professional logo.
Clean Text and Shapes
Either, your business belongs to some creative stuff, assistance services your logo is one thing that demonstrate the concept of your business on which it is based. Clean shapes, pointing curves and proper shapes are one necessary thing that is required for professional logo designing. The best trick is to combine to a letter that has a significant impact. These two letters must be chosen with the in-depth search. One must symbolize your business and other must be about your services.
Services Prominence
Gaining prominence took drastic turning into quite good this year. There is hardly any better solution that one can find for lengthy names and complex phrases. Letter or the words used must be placed in the column and they should be adjusted chaotically. When paired with the balanced forms and the colors, stacked the text looks quite edgy and visually beautiful. Preparing and seeing the things of how logo designers explore the deep-rooted trend this year.
Slicing
The other trend this year that got enough hype in 2017 and still making its followers. The most peculiar with best visual effect is being achieved through the use of these white parallel lines that cross the icons and all its elements. Looking for more assistance regarding designing? This simple technique is quite popular as it gives a light airy effect to the design. Some professional designers also even use slices in order to create the most striking 3D effect on the optical illusion with complete advantage for all negative space as well. For more details of designing professional logo check this Video.
Negative Spacing
It is being seen that there are quite negative spacing in the multiple logos. Despite everything, this approach has enough of potential to amaze all of us. In the year, the main focus has been on making shapes and then letter to text. The letter provides a quiet big playground for experimenting with meaningful symbols.
Texts Experimentation
If you are not a much big fan of hidden images in the text then you will still have quite a plenty of opportunities to separate your concerns regarding visual branding from the intense competition in this year. You can also try all the unconventional fonts, assistance from graphic designers and sites regarding small business logo ideas, interchange the letters and playing around the font size and the indentation and kerning the basis. Origination stuff in 2017, the text experiment trends are for sure to stick around with for at least one more year. Don't be very much afraid of things and imagination of fly free.
The Gradients
If you are thinking that gradient has lost its charm then you might want to update your old book of already kept knowledge. The trend now being experienced is original and quite memorable in terms of implementations throughout the year 2016 and 2017. If you are now looking for adding more color right in icon or text then you can't go wrong with these gradients. By pairing gradients with a bulky or massive font you can also play with eye-catching beautiful visuals that will be nearly impossible to overlook.
The Overlapping Technique
The overlapping technique is just like all great and simple things. There are two steps that are involved in it that result in brand new vibrant results. If you know how to make balanced forms and the shades, that you can craft with striking emblem. If you know to balance the forms and the shades then you can craft a beautiful and really striking emblem that is for sure for catching your clients and the attention.
Stamping
In the year 2017, there came a good rising interest in emblems that has stylized to imitate stamps, coats of arms and the way more to such similar compositions in which the elements are placed right in a circle or the semicircle. For such logos, the dates mentioned over it are not uncommon to attribute that we see. This technique also reflects the feelings of the old times, traditions, and the inheritance. If you think that the retro vibes will also resonate with the targeted audience that you must go for a stamp like an emblem.
Lettering
Saying less and meaning is what this technique says. There are always big exceptions and lettering is one of among them. Feeling good and confident among all the top 10 trends the letter is now continuing to dominate all signboards and the barber shops, coffee hubs and all other similar businesses.
How to get?
Responsiveness
Just like your designs, the front end and the latest trend in website development require the responsiveness in the designs your logos require a similar mandatory thing. Approaching towards how to create the free perfect logo for your business must have responsiveness in order to make a significant long-term impact. Responsiveness logo means that the logo must have the base and some link that have data related to the brand.
If we talk about old trends, like CSS and HTML pages they were mostly embedded with PNG file that was not responsive at all. Whenever a user had to navigate within the page, he had to make several other clicks for good results.
Professional Architectural essence
A logo must have professional texture, it must have good color scheme showing the graphical representation of your business. For instance, if you belong to some corn selling niche than your logo should be professional enough to tell it rather than scorching colors.
Uniqueness
It is seen that similar brands do not have much difference in their logos. Remember one thing brand is one print that you embed in the mind of people so it must be unique with a different style, proper coloring scheme and moreover with best of color and style combination.
Your brand essence lies inside the logo. Before you think of logo making do some work with a human approach towards approaching the brand and custom logo design must-haves that can help you with it.
Let's some of the queries that most of the users search frequently regarding logo making:
Question no 1: Which company is best for web designing in Florida?
You will find plenty of software development companies that will ensure you that they will go to help with developing standard software. But, do not believe all of them. If you really want to know which company is good for you then focus on what they had been doing previous clients. Their work in past and satisfied can let you know the story inside. If you are looking for recommendation consider the coding pixel. It is really working for clients out of the box.
Question no 2: How do you Design a Logo?
In order to design a good logo, one must have both intellectual and technical knowledge. Working on illustrator and Photoshop would also fine. There is a bundle of platforms that will help you with it.
Question no 3: What Makes an Effective Logo Design?
The effective logo means relevant stuff, accuracy, and moreover the professionalism. The logo is one thing that never gets change ever till the day your brand exists.
Question no 4: How do you Make a Letterhead?
Letterhead includes 2 parts. The one part is about the attribute you want to give your brand and the other is the name that tells something related to your niche.
Do Your Logos Suck?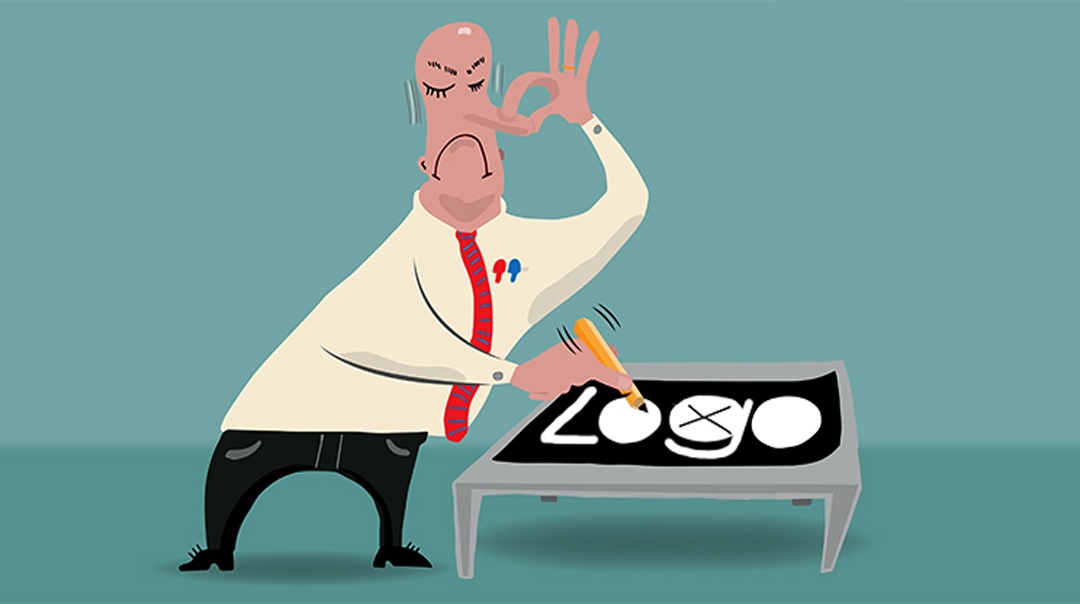 Designing logos and making them worthy enough for your brand requires professionalism. If you are a beginner then you must have to do a lot of homework and the results may not end up as you desire. So why not giving this stress to professionals? Developing websites and getting professional assistance are no more a headache now. As the Coding Pixel is developing excellent solutions for IT related problems. It is software Development Company that is working from last 6 years and delivering the successful software's.