Online Store Development Cost
Many companies have planned to set up an online store this year. In reality, online shopping is one of the most common reasons why people use the web. In 2019, Statista stated that global e-commerce retail sales contributed to $3.53 trillion and that online retail profits are expected to rise to $6.54 trillion in 2022. […]
Author
Paul Blake
We can help you! ❤️ CodingPixel
Seeking expert advice or consultation for your mobile app or website idea? or looking to revamping your existing app or website?
Schedule A Free Consultation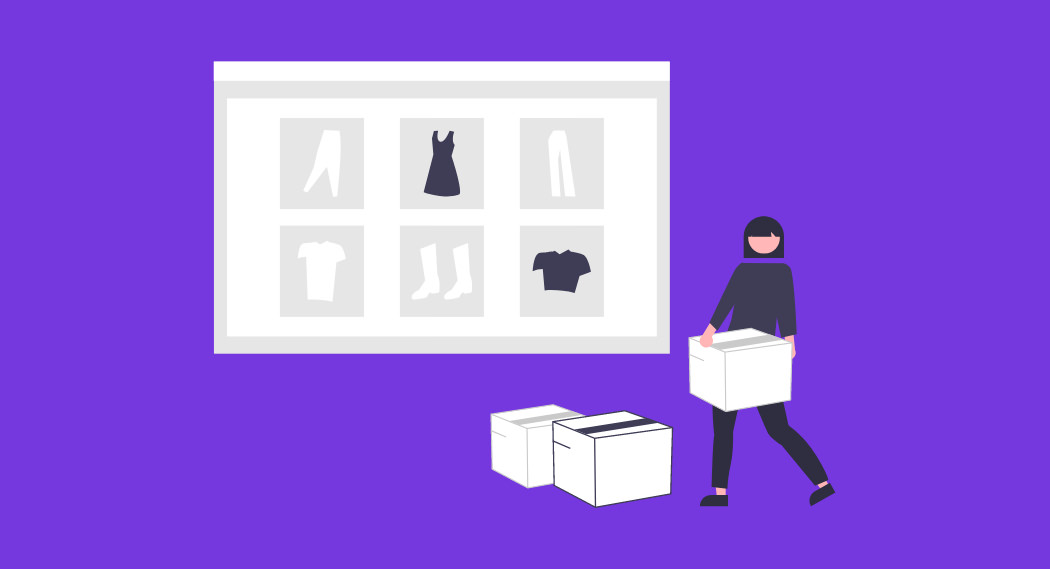 Many companies have planned to set up an online store this year. In reality, online shopping is one of the most common reasons why people use the web. In 2019, Statista stated that global e-commerce retail sales contributed to $3.53 trillion and that online retail profits are expected to rise to $6.54 trillion in 2022. However, there's many expenses associated with moving online. In this post, we'll take a close look at what you need to consider before you make any decisions and how to determine the cost of your online shop.
Things to Consider
The real expense of the e-commerce website is a major part of the decision-making process. However, you want to make sure that you really select an e-commerce solution that will suit your business needs. Moreover, if you highlight what you need from the start, you wouldn't have to end up being over budget.
The type of online store you want to create is key to the construction process. A shop that sells merchandise is not the same as a store that sells services. How many sets of products or models do you plan to sell in your online store if you plan to sell goods? Are you a business-to-business (B2B) or a business-to-consumer (B2C) seller? During this stage of the planning process, be as precise as possible. Some services or products which need different features in your online store than others. These criteria will narrow down the list of possible ecommerce sites. Will you, for example, need a store that supports several languages? Or would you need a store with its own login system?
Is your plan online selling only? Or do you have a physical store as well?
Many brick-and-mortar stores are expanding their online presence, especially in 2021. Selling goods online in addition to having a physical storefront enables small companies to go national if they want to and/or allows consumers to shop online and pick up in-store (BOPIS). Any of these solutions will help a company extend its scope, but it's something to remember when searching for an ecommerce solution. Managing inventory and distribution are also critical aspects of selling goods online. If you already have a strong inventory management system, search for an ecommerce application that can work with it — unless you're willing to use a new solution that comes with the platform.
What kind of budget are you working with?
It's easy to get sidetracked when exploring ecommerce solutions because there are so many different custom design and feature choices. This is why it's important to prepare ahead of time for your ecommerce growth budget. What features are completely important for you? What add-ons do you think would be useful? To stay within your budget, make a list and stick to it.
It's time to consider the shipping options you'll provide once your online store is up and running. How much shipping power do you have? Will you outsource or handle shipping in-house? Will you be able to ship to countries all over the world? What you'd like to offer is entirely up to you. Similar considerations should be made about the payment options available in your online store.
Infrastructure Cost
The total cost of constructing an online store is determined by a variety of factors. In particular, certain online stores require a few hundred dollars to open, while others will cost tens of thousands, if not hundreds of thousands, of dollars to launch.
You will have to pay for the following items:
The cost of ecommerce solutions varies depending on their out-of-the-box functionality, the type of software they provide, and the quality of service they provide. There are many sites to choose from, and finding the best one for your ecommerce store is crucial. Let's look at a few of the platforms you may want to think about.
BigCommerce
In the ecommerce world, BigCommerce is a leader. The platform is feature-rich, simple to use, and assists businesses in quickly getting up and running.
BigCommerce has a simple user interface that makes it simple to create stunning websites, even if you've never done so before. BigCommerce is simple to use once it's set up, with a simple shop page for adding products and managing orders. BigCommerce's headless offerings could be another potential benefit for backend users. BigCommerce comes with a number of pre-built plug-ins for frontend content management systems (CMS) and DXP systems such as WordPress, Bloomreach, Drupal, and others. This means that if you're already using one of these systems to run your website, you can connect BigCommerce on the backend while continuing to use the frontend system you're already familiar with.
BigCommerce is a software-as-a-service (SaaS) company, which means you're basically renting their software and hosting. SaaS platforms automatically update themselves, ensuring that you always have the most up-to-date version without having to worry about maintenance. Because SaaS platforms can deliver high levels of performance, you won't have to worry about switching hosting providers as your company grows. Your monthly fee covers it all.
Magento
Magento is available in both on-premise and cloud-hosted versions, but more companies are now opting for SaaS models because they offer continuous updates, including security patches. Magento doesn't come with any learning aids. You won't be able to access any on-site developers for assistance in constructing your site. To build your site, you'll need a developer or a team of developers, as well as a hosting partner who can host it and someone to incorporate your tech stack. Magento has a steep learning curve even after you've set it up. Magento's adaptability can also be a disadvantage for newer users who are unable to handle its nuances without assistance.
Shopify
Brands that are just getting their feet wet in the ecommerce world may want to start with a Shopify store. BigCommerce's versatility and freedom of option appeal to more mature companies, increasing brands, and others with complex requirements. Shopify was developed to address the needs of small businesses looking for a quick way to set up online stores. If you've never worked with code before, building a site with drag-and-drop areas is fairly easy. You can easily set up a basic website, but if you want to add more advanced features, you'll need to use additional software or custom coding.
If you can pay for a few years in advance, your domain name would be an annual fee. According to GoDaddy, the cost of a domain name is usually between $2 and $20 per year. The cost varies depending on where you buy it and the extension you want, such as.com or.shop. Buying from a private seller or at an auction is almost always more costly.
It's time to find a web host after you've reserved a domain name. BigCommerce and Shopify, for example, are cloud-based platforms that provide web hosting as part of the subscription. That means you won't have to go hunting for third-party hosting or deal with the headaches that come with it. The cost of self-hosting your ecommerce store varies from $80-$730 a month, depending on how much traffic your store receives, features it has, and automated services like site backup.
The annual cost of an SSL certificate varies from $20 to $70. Although this is one of the more costly components of your online store, it offers the network protection that you'll need for people to browse and shop on your site. An SSL certificate is also used as a ranking criterion by search engines as well. Also, bear in mind that some hosting providers have this as part of their kit.
The costs of payment processing are easy to overlook, but they can easily add up. The form of payments you choose to accept during checkout — such as PayPal or different credit cards — the currency you'll accept, and the regions where you'll be selling all affect payment processing costs.
Every payment gateway you want to give will charge you a fee. Here's an explanation of how it works:
For transactions above $10, PayPal charges 2.9 percent plus $0.30.
Stripe charges 2.9 percent plus $0.30 for each transaction.
9 percent + $0.30 per transaction + $25 monthly fee for Authorize.net.
This does not include any fees levied by your bank. When it comes to total payment processing prices, WooCommerce and BigCommerce are the most competitive choices. They also offer some of the most flexible payment options available.
Design Cost
Developing a good user experience with website design that represents your brand and keeps people coming back is an important part of building your ecommerce shop. There are some standard costs associated with the construction of your online store.
Store Design and Theme Cost
Ecommerce web design themes are available for all of the major ecommerce platforms. Some themes can cost little more than what you already pay to use the app, while others can cost anywhere between $60 and $200 per theme. BigCommerce stores can select from a wide range of free and premium themes. BigCommerce's most common theme, Cornerstone, is tailored for sales and discounts, large catalogues, multi-purpose, as well as mobile, tablet, and desktop.
Add-ons & Extension costs
There isn't an ecommerce solution out there that has everything you need for your online shop, no matter how hard you look. This is where add-ons, plugins, and extensions, as well as their prices, come into play.
Bigcommerce
With BigCommerce, you can choose between free and premium add-ons. A premium add-on can be expensive and is usually paid for on a monthly basis. As compared to Shopify, BigCommerce's out-of-the-box features will save merchants $5,800–$30,000+ a year in app subscription costs.
Magneto
Add-ons for Magento usually need custom development and that can be expensive. Magento has thousands of add-ons and extensions in its marketplace that ranging from $0 to $15,000.
Shopify
Shopify merchants have access to hundreds of free and premium applications, similar to BigCommerce, and the prices differ depending on the app.
Cost of Development
The cost of hiring a developer to create your ecommerce site is determined by the features you need to operate a successful online store. If you want something different, you might employ a professional ecommerce website development agency to design a site for you.
The following are some of the things that development agencies should do:
Web production on the backend.
Web design on the front end.
Designing the user interface and user experience (UI/UX).
Services for ecommerce.
Designing a smartphone app.
Digital strategy is a concept that is used to describe a
Software development on a custom basis.
While hiring an ecommerce development agency is not cheap, it will save you money over hiring an in-house developer. It is possible for you to get your website made in $1000. However, the more customizations you do, the more it can cost. A simple basic website setup with no uploads and add-ons would cost you around a $1000.
If however, you are looking for a highly customized website, which requires custom coding, addition of extensions and different forms of integration. Then you website could cost you over $5000 and can go up to over $50,000.
Contact Us