Optimizing Woocommerce: Tips for Business Owners
WooCommerce is a well-known e-commerce add-in. Any WordPress site can be transformed into a powerfully successful online store through this plug-in.
Author
Paul Blake
❤️ CodingPixel
Schedule A Free Consultation
WooCommerce is a well-known e-commerce add-in. Any WordPress site can be transformed into a powerfully successful online store through this plug-in. If you want to exhibit some of your items by offering some facilities like online payment method, useful customer assistance or any other, then WooCommerce can help you greatly to set up all these. Build a WooCommerce store and enjoy your successful online selling. WooCommerce is one of the biggest e-commerce solutions for the websites that allow people to make and settle their online business by selling their company's products and services. Woocommerce provides the best functional services to the business owners. But at the same time it is necessary to optimize WooCommerce when needed and regarding this, some tips to business owners will be provided ahead. However, we will throw light on all these points further:
Optimizing Woocommerce
Final Thoughts
Optimizing Woocommerce
Are you running a WooCommerce store? If yes, then do you optimize it often? You must be thinking why you should optimize WooCommerce? Well, you should because not optimizing it can create complications to your website. Complications like it will not run smoothly as it should run which in turn will have a negative effect on your sales resulting in the income loss of your business. On the other hand, it is very commonly seen that the owners often add too many plugins or extension to increase their sales but instead of increasing doing this often results in the not properly functioning of your WooCommerce store. That is why it is immensely important to optimize your WooCommerce. Here are some business tips for success to the site owners for optimizing their WooCommerce:
Optimize your Images
Clean Up your Databases on a Daily Basis
Sweep Away Slow Plugins
Go for the Caching Support
Opt for a Content Delivery Network
Optimize your Images: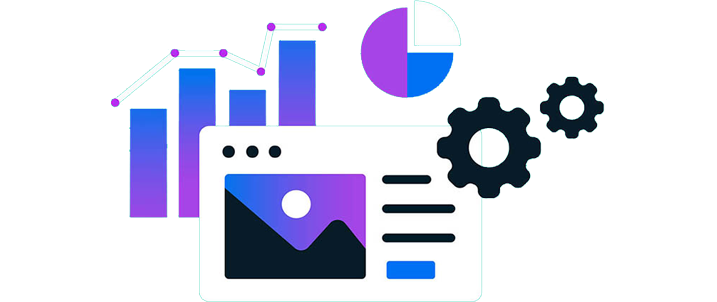 Images are highly important for running an online store because images present a pictorial view of what the business store is selling. The impression of your business is also imposed on your visitors and customers through your images. Images hold great importance in your business store. The quality of your images must be good but that doesn't mean that you should upload heavy images on your online store. Uploading heavy images on your store will only slow down your website which will definitely not have a good impact on your customers. This will only make your customers back out of your store. Therefore, few things must be taken into consideration for optimizing your images:
Compress your images by using a good quality plug-in. Lossless Compression and TinyPNG will prove to be very helpful in optimizing your images as both plugins provide service without losing the quality of your images. Rather than choosing the images one by one and then compressing them, Lossless Compression and TinyPNG will provide ease to you by scanning all the images at once, providing you the best quality image compression.
Scale your images to the required size. Scaling means you should be providing your images according to the given image size not more than that. Some people upload images more than the proportion given which is quite wrong. Putting your images within the given proportion size will provide the best display on all screen resolutions.
Clean up your Databases on a Daily Basis: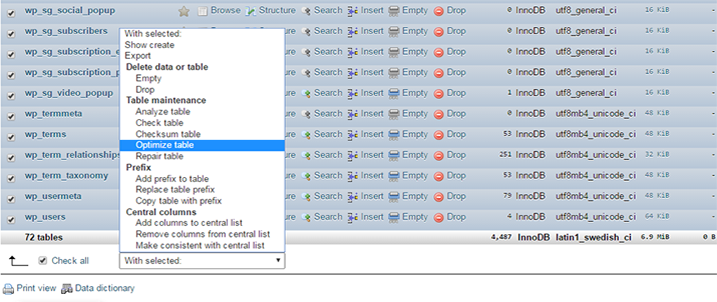 As your website expands with the passage of time, it keeps on adding the data to your site's database which is generally a good thing. But too much data can prove to be extremely unfavorable to your business because the heavy amount of data can slow down your website taking too long to load which in turn is a bad influence. So, cleaning them up becomes a necessity but before cleaning them up you must make a backup plan for this in-case you delete the important data which you will be required further. So this needs to be kept in mind.
Sweep Away Slow Plugins:
If you find out any plug-in or function that is in itself slow or makes your website run slow then it is time to quickly sweep it away. It can be a hindrance to your online business store. Removing it will surely make a difference.
Go for the Caching Support:
Caching is basically the temporary storing of your website's HTML page on the user's server. More clearly, it means if your customer opens your website the next time, your page will be accessed easily. The information provided here will not take the customer's time to load as it will be present there already. Isn't it a must thing to do? Well, yes it is. Just go for it by using these best caching plugins for WooCommerce:
W3 Total Cache
WP Super Cache
WP Rocket
Opt for a Content Delivery Network (CDN)

: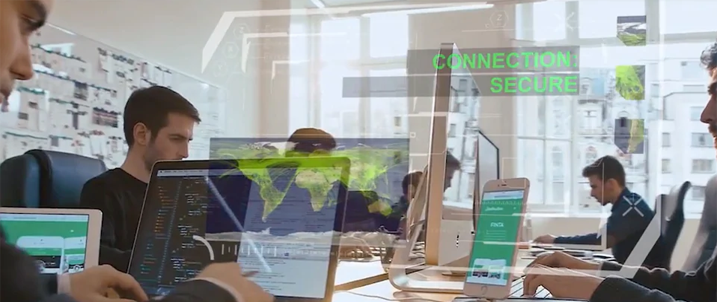 One of the reasons for the slow loading of your website is that the business owners of that website do not use a content delivery network. The distance between your visitor and server determines that how much time it takes loading your WooCommerce store. Greater the distance, greater will be your website's loading time. It does not matter how fast your internet speed is, the distance makes a difference. Opting for a Content Delivery Network is the best way to deal with this problem. A CDN makes the copies of your website on data centers to make the accessing and loading of your website easy and speedy for the users around the world. So, whenever the user accesses your site, CDN will redirect them to the most near located copy of your website.
Final Thoughts: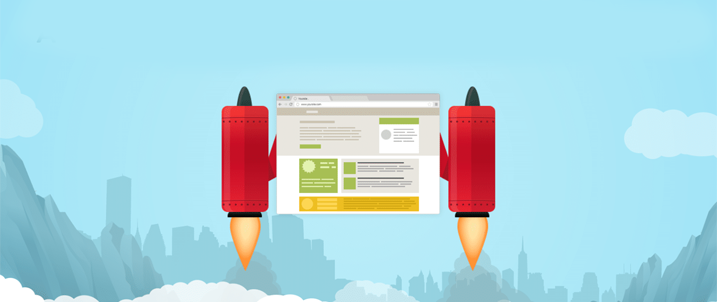 WooCommerce is an e-commerce changing plugin which needs to be updated often. On the other side, optimizing WooCommerce is now an utterly important thing to run your business successfully. However, if you are running a business but do not know how to optimize your WooCommerce store then don't worry, we will do it for you. Coding Pixel WordPress Developers always looks for the best service and assistance for their customers. Feel free to contact us on 832-699-0088 or email us at info@codingpixel.com
Contact Us