Paul Blake

App Development

29 January, 2018
How To Prepare Your Website For Mobile First Index!
What Google is bringing up next, seems always surprising. It is because every time Google thinks of changing criteria for quality content fetching and its user's online presence brings a big challenge for marketing sector and online business holders. Google always play fair, because it knows paths to take its user to their desired destination, by eliminating hurdles, and spams. Google queries for searching and optimization, keywords identification and other tools always played a significant role in its success. The topic of Google hacks always remained a hot topic among its searches, as many of the people around the dig out irrational means of getting money from Google. Google has a long history of updating algorithms for its search index, refreshes and changing from back in 2013.This trend kept on changing for both web and mobile searches and till now. This similar year Google has made a significant update to websites for their mobile first index.
The buzz of mobile first index update has now become a hot topic. It is around for last 7-8 months. But the real fact revolves around whether YOUR website is prepared for this? Much is available to make your website prepare for it but how this can be done is not being discussed. Before you actually introduce your website to this update when it comes there are certain things one needs to know. For, all people out there who are not much familiar with Google's first index update here is a quick review available:
On November 4th, 2016 Google announced its Mobile First index update through its Webmaster Central blog. This, the search engine currently used its desktop version of your sites in order to rank your content for your mobile application and sites. Surprisingly, Google is changing its ways of indexing content which means that Google's algorithms will use mobile site content in order to rank its desktop version. This update is now expected to come in practice by Google in the first quarter of this year 2018.According to resources, this update was expected in 2017 but now verdict goes for this year quarter. Therefore, before Google turns this year, you need to prone your website towards every obstacle. There are certain points that need to be considered while making your website all set for this expected update.
Responsive Website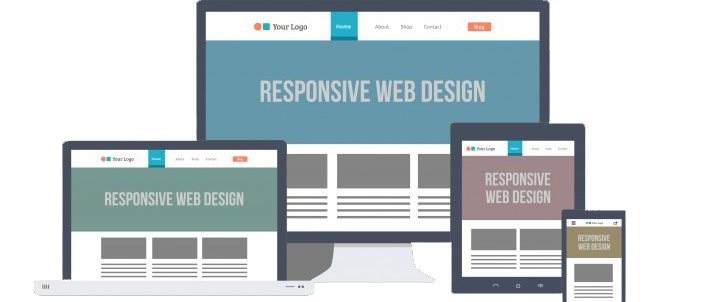 If your website has the same content for both website and mobile, you shouldn't be worrying at all. However, if you deal with two different content for both desktop and mobile then this can cause some trouble to if you didn't work on beforehand. Making your website responsive also depends upon its content and alignment when viewed from mobile.
Mobile UX
Optimizing your mobile website in order to improve user experience can prove out to be very effective. Once this update is released the Google crawlers will update and index websites that have a better user interface and giving a better experience in terms of easy to use and user engagement in the flow of events applications are giving.
Tools like Mobile-Friendly Test is to identify and work on the several mobile related issues also checks for bounce rate, mobile traffic details via google analytics and the average time user spent on the website without losing interest.
Mobile Site Speed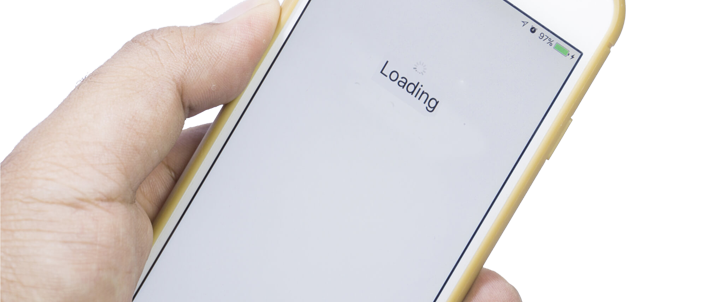 Factor that depends upon mobile to mobile. If your website is slow in serving its sole purpose that means you will definitely lose your potential customer. The minimum loading time Google has announced for the mobile site is 3 seconds which means any mobile site having more than this time will not load things this can become problematic for keyword ranking as well.
Google tool for Think with Google helps in evaluating and checking page speed and performance specifically on mobile. This tool helps individual to see through the bottlenecks of every aspect of mobile including its performance, speed and percentage of users you are losing because of poor page speed. The most amazing thing you will experience via this tool is techniques that you need to follow in order to improve load speed comparing it with from your competitors. This tool itself gives tips for improving website speed.
Content for Mobile
Since mobile content is simple, to the point and always revolves around the actual context rather than just embedding keywords. So, align your content according to the point and so the user doesn't feel bored while roaming around unnecessary links and tags.
Structure Data
Embedding each website has structure markup for its both mobile and desktop version. Google crawlers use those structure to understand the content available on the website. If you have a separate website for both mobile and desktop that means you could check your markups on Google Structure Data Testing Tool for both versions. Moreover, this Tool helps in avoiding unnecessary tags and segments that are not relevant to the specific context.
Internal Linking Structure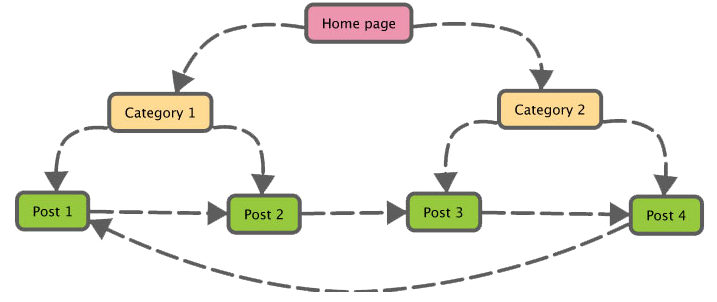 Internal linking structure for both desktop and mobile website always helps in boosting your ranking on Google. If your website is dynamic, then you must check for its internal links and make it just same as the desktop version. This change will definitely make your website fall at top ranking.
Tips for turning your static website into responsive
Use Fluid site grid with proportionate instead of the measures that are fixed.
Use flexible texts instead of images where layouts can turn out to be havoc.
Implement designs to ensure usability for all gadgets.
Uses CSS media queries to define breakpoints
These breakpoints are for static websites that will definitely turn your static website into a dynamic masterpiece. These are broke points that might act differently.
Listed below are the custom work your website.
Always keep or define default zoom
Website resize images to make sure images are automatically scaled according to screen size
Implement such breakpoints that are more design specific
Create mobile menu
Always adapt font sizes and style
The mobile first update is not all about responsive designs and making things fit on the screen, it's also about keeping your mobile useful for visitors. As the last step, it's a good idea to make website responsive and test it for multiple browsers to make sure website's content is properly rendering.
More About Android App Indexing:
Must Haves:
Include deep-linking
Use web URLs for application where it is possible
Don't forget to register your application on Search Console
Avoid Pitfalls Like:
Include appropriate URLs with robot.txt
Make sure your first click on website is free in application
Recommendations:
Add sitemaps and markup
Use API for app indexing in order to:
Index personal content of user
Always add meta for app views
Enable activities like voice actions
Keep exposing popularity of your application to Google
More About iOS
Must Have:
Include your domain(s) that are associated with the application.
Include URLs that are handled by application to the apple-app-site association on the domain.
Include web URLs where every necessary and possible.
Include GoogleAppIndexing registration for applications.
Avoid Pitfalls Like:
Make sure the first click is free on the app
Always enable back button
Watch This Part:
Watch out for Google announcing an iOS app indexing API.
Always enable indexing personal content.
Always enable sending important stats to Google app indexing.
This update is expected to be the standard for mobile and web application. It seems like Google is taking better initiatives for maintaining quality and better user experience. Before Google show up with this update in practice, we must make sure our application is up to date so we won't be losing our ranking.