10 Main Reasons Why You Must Avoid Nulled WordPress Themes & Plugins
WordPress, as everyone knows, is a completely free software to use. The platform is augmented with thousands of themes and plugins that come in free as well as paid versions.
Author
Paul Blake
❤️ CodingPixel
Schedule A Free Consultation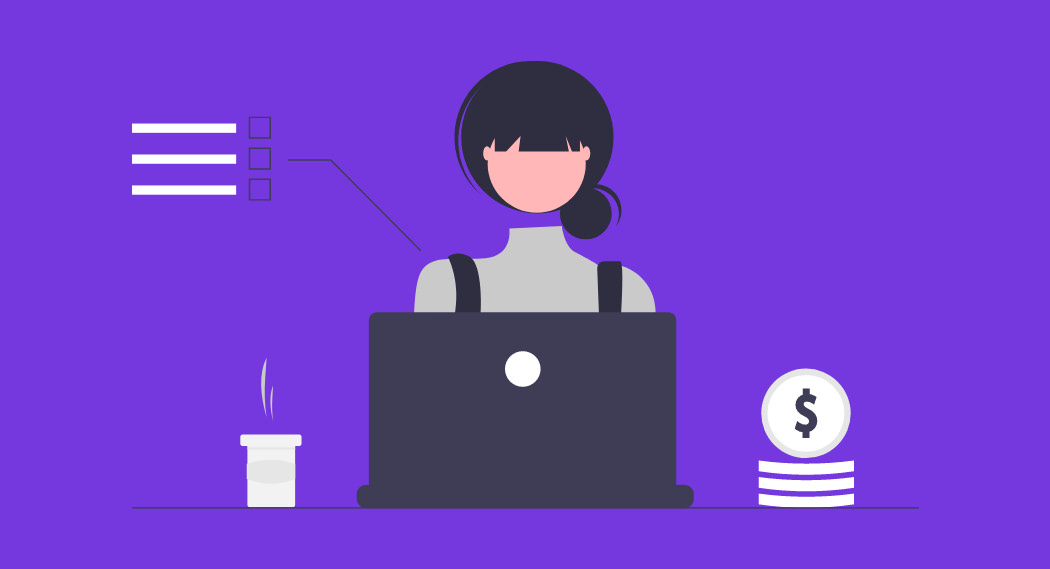 WordPress, as everyone knows, is a completely free software to use. The platform is augmented with thousands of themes and plugins that come in free as well as paid versions. These plugins, themes and extensions are the efforts of the developers around the world that must be paid off. However, there are a number of users who opt to go for the nulled WordPress themes and plugins just to avoid the cost. In order to do this, they forget that these nulled themes and plugins can, in return, cost your website big as it may put your site to certain risks. We will further tell you in this article the 10 Main Reasons Why You Must Avoid Nulled WordPress Themes & Plugins in 2019 in order to avoid any risk on your site.
Reasons Why You Must Avoid Nulled WordPress Themes & Plugins
Nulled WordPress plugins and themes are the pirated versions of the paid WordPress plugins and themes that are downloaded from the unofficial sources by the act of robbing. This means that the original publishers are unaware that you are using their products. These nulled themes and, plugins are acquired by eliminating the license key which in itself is not an ethical act. This widespread practice of immorality is way too harmful than it seems. Here are the reasons why you should avoid at all costs the use of nulled themes and plugins.
Vulnerable to Security Issues
The most important factor for every website owner is the security of the website. The malicious code that comes along with these nulled products spread its virus all along files that make the site vulnerable to security. With this, the hackers can easily rob the site's data as the files are infected with the virus and also they can de-index that from the search engines leaving you down and out. All this will feel unobvious to you because the main thing will be happening in the background about which you will be unaware. The hurting thing is that you get to know about all these after all the theft is done. So, this is why you need to avoid using nulled themes and plugins and remember to never compromise on your site's security. Click here to read the best tips to increase your WordPress site security in 2019.
Privacy Risk
Privacy is one biggest concern of every customer. Having all the data lost is one of the worst things that can happen to you as it will cost your business reputation to low down. Your customers, without a second thought, can simply drift away and will not trust back your business again. This means that your business growth can go below fast. So, maintaining the trust of your customers is a big factor in your business growth. This is why you should go with the verified products rather than risking the privacy of your customers and your credentials.
Lack of Updates
The WordPress releases regular automatic updates to its themes and plugins to fix bugs and errors. In the case of the nulled themes and plugins, there will be no automatic updates as it does not have an original license key. Using an outdated version can expose your site to security threats. In order to avoid this, you will have to update this manually but again there's a security threat again as hackers add malicious code to such updates. So, instead of delving yourself more in risks you must not use the nulled products.
Missing Out New Features
As there will be no updates to these nulled themes and plugins, there will be no new features as you do are not using the original licensed product. New features add more functionalities to your site making its performance better at the same time driving more traffic to your site. All this will be missed out if you use nulled themes and plugins of WordPress.
Full of Spam and Malware
WordPress nulled plugins and themes are highly dicey because they come full with malware and spam. They contain a malicious code that infects all the files present in the website leaving the site vulnerable to attacks such as viruses, theft or hackers. So, instead of taking a risk of your site you must avoid using risky products.
Negative Impact on SEO
Nulled or pirated WordPress themes have a highly negative effect on the SEO of your site. Also, you cannot make nulled WordPress themes safe in any way. The anonymous providers of the nulled software inject malicious code in order to run their ads as well as includes the spam links inside your site. The malicious links embedded in the site looks like regular links as one cannot detect whether its spam or not. These malicious codes redirect your user to the spam links and bad websites. These kinds of links are annoyed to search engines. However, the search engines will detect such kinds of acts and without a second thought will lower down your SEO ranking and can also de-index your site completely. This is how nulled themes will destroy all your efforts. So, this is one of the main reasons why you should simply boycott nulled products.
Legibility Issues
Using WordPress nulled themes and plugins means you are paying nothing to the publishers and without their permission, you took access to their premium products. This is illegal. You might face some legal issues regarding this as it can be harmful to your site as well as for yourself. Instead of facing these issues, why not buy the verified product?
No Developers' Support
With a product fake license, you will not have the incentives like the paying customers. Let's say if you face some issues in these nulled products you cannot take assistance from their real publisher. Why? Because you are using their premium products freely without their permission. If you will take help from them, you will get caught and if you get caught then it will be not good for you. So, just stay away from such unverified products that can cause harm to you and your business.
Improper Functionality
The WordPress nulled themes and plugins can make your site not to work improperly. As there will be no updates, no new features, spam links, malware etc. then how come your website will perform well? People prefer smooth running websites and tend to drift away if a site does not perform or function well. So, just keep yourself away from such kinds of pirated products.
Immoral Activities Dishearten Developers
The plugins and themes are the work of the developers who invest their full time, money and effort to develop such products for fulfilling the needs of the users and to benefit them. When you use the pirated version of their work, you are stealing their work by taking away their credit. This way you are hurting the developers' business due to which it is possible that they do not work more to provide more innovation to their users if this unethical practice continues. So, live without any fear and let live the developers by paying them for their bread and butter.
Parting Thoughts
After getting all the main reasons, now you should stay yourself away from such pirated products. You should respect their work enough and support them by paying for their work. Just stick to fasten the safest seatbelt and only go for the real work. Do not risk your site by using pirated software. We care about you and we do not want you to risk your website to certain issues. If you need any assistance you can contact us at info@codingpixel.com or call us on this no. 832-699-0088. If you think we are missing something or want to ask something, you can also let us know in the comment section below. We would love to hear from you.
Contact Us