7 Reasons Why Your Website Is More Important Than Your Business Card
Gone are the days when a business card, with some contact details or location, was considered enough for a business presence. Back in those days, clients were satisfied with the business just having a card but this is not the case anymore because time does not stay the same.
Author
Paul Blake
❤️ CodingPixel
Schedule A Free Consultation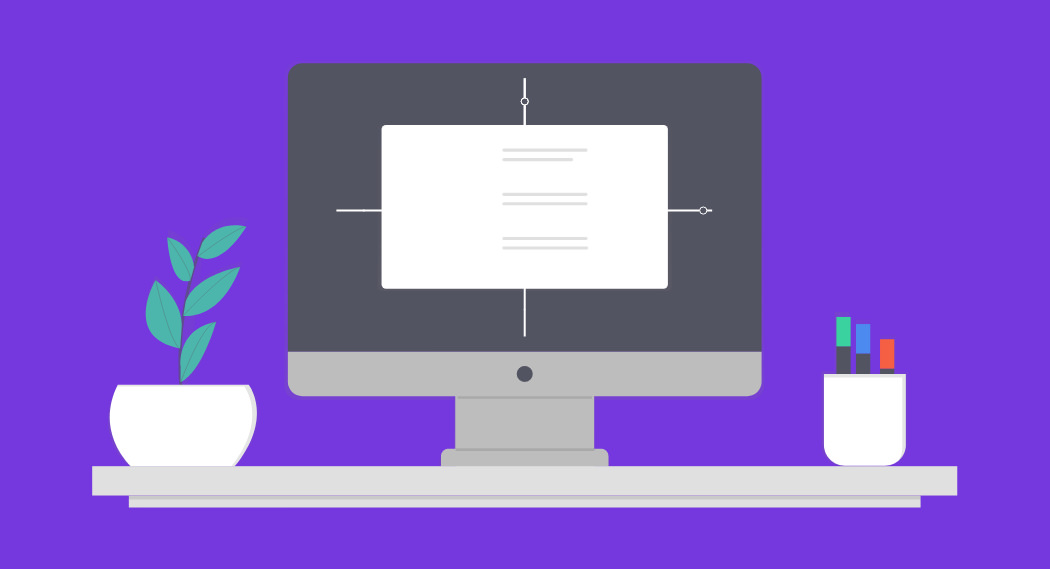 Gone are the days when a business card, with some contact details or location, was considered enough for a business presence. Back in those days, clients were satisfied with the business just having a card but this is not the case anymore because time does not stay the same. Now, the clients want to know each and every detail about the company until they are completely satisfied. For this, the website platform provides an effective way to let people know in detail about your company. This way both you and your customers gets a platform to interact more with each other. With a business card, this is not possible as it gives just a little bit information about the company. This is just one reason we will provide further in this article the 7 reasons why your website is more important than your business card.
Reasons Why Website Is More Important Than Your Business Card
The importance of a website cannot be denied because this is the platform where your business can reach up to a level you never imagined. Today, every business owner runs their business online through a website because it is a more interactive platform than the business cards. Though business cards are still being used by business owners, marketing has grown so broad in its digitized form. Here are some of the reasons why a website is more important than business cards:
More detailed information
Your website is built for the cause to let people know meticulously about the company. This way people understand about the company in a more comprehensive manner. The business card is so small in size that it does not include detailed information about the company. With the given limited space, the business card is bound to provide only the company name, contact no, location etc. on it. But with a website, you can have a whole lot of information about them.
Limitless Networking
Your business card will limit your networking to just a few people to whom you personally meet while the website broads your business outreach. It enhances your business by letting people from all over the world reach your company sitting at home or anywhere. This not only saves your time but also helps you in increasing your leads. Unlike business cards, which you can only give to people when you meet them, a website helps you to resolve the geographical limit. With the website, all you can do this just by sitting at a place and reach out to the global audience.
Prompt Feedback
With a business card, customers do not provide their feedback instantly as there is no such information provided on the card to present the company. It simply just provides the contact information and the location of the company. But website gives customers an overall view of their business in both descriptive way and visually. This way customers are able to provide instant feedback about the company. Positive feedback enhances business marketing while negative feedback helps them to take steps where they need improvements. So, feedback is a necessary thing which you can instantly get from your running website.
Constant Updates
Once your business card is printed and there comes some error like a spelling mistake, the wrong phone no. etc. or there comes some update like a change in address or phone no., then you cannot simply make changes in that printed card. You will have to go through the whole process again to make changes i.e., writing, publishing, printing etc. that will cost you a lot. Comparatively, a website does not contain this much complexity to make changes. You can easily make changes to the website just by editing. This means you can constantly update things without going through the process all over again and without wasting any money.
Online Management
One of the benefits of having a website is that it offers you an easy and effective way of marketing. Instead of doing marketing by giving business cards personally, you can just do it easily online by running website. With a website, you will be able to control and manage all the content of your business on your system. But remember for your business online development you must hire a good development company.
Video Marketing
A business card is just a piece of paper which cannot include motion things but that is not the case with a website. The website includes all type of content such as text, images, videos, graphics, animations and many more while business card can include just text or image. The video is considered a very important part of marketing because it helps customers to better understand the product or something. So, business card lacks this important part while the website can include as many images or videos as it can.
Lead Generation
Today, in this era, internet users are more inclined towards online shopping. Having an online presence not only enhances your business but it also helps you gain customers trust. Customer's trust is very important in maintaining your business reputation and enhancing sales. While business card also helps to gain trust but it cannot grow your business as much as a website can. A website lets you reach out to the people all over the world while a business card can only reach out to the people who you personally met. This means that the website is very effective in generating more and more leads to your business. As people are going more on digitalization, website is considered to be more effective than the business card.
Final Thoughts
All of the provided reasons are proof what a website can do that business cards cannot. Having an online presence is crucial in today's era because it is the most effective platform to build trust and credibility of your business. If you want to survive your business in today's world, you must have an online appearance. If you do not have an online presence and don't know how to make your business website, then don't worry. We are here to provide you with the solution to your problem. Coding Pixel is one of the best web and software development company that always work for its customers good and gives the best development services by working 24/7. Reach us at 832-699-0088.
Contact Us