17 Best Responsive Web Design Tips & Tricks
How do you feel what you see exactly what you want to see especially when you are looking for something online? That's what an "Excellent Responsiveness" in your simple terms.
Author
Paul Blake
❤️ CodingPixel
Schedule A Free Consultation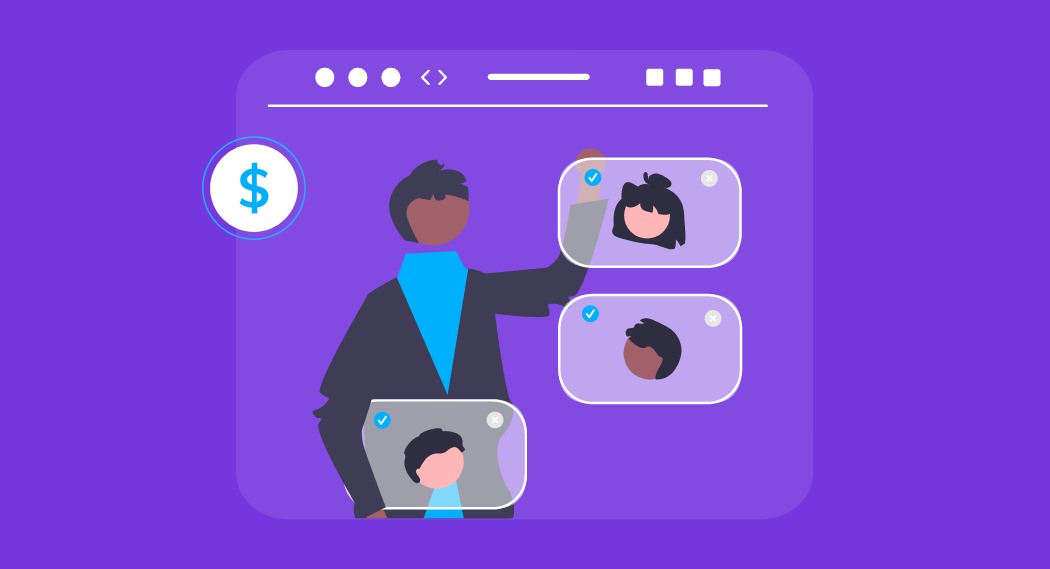 How do you feel what you see exactly what you want to see especially when you are looking for something online? That's what an "Excellent Responsiveness" in your simple terms. If we talk about the facts, in past times the one thing that was so obvious everywhere was CSS tips and tricks for responsive design. Today, tech geeks are making slightly bigger efforts to ease a user beyond just availability of niche online. If we talk about the most of the recent trends and techniques being used today are excellent and really amazing comparing it with the past few decades.
Where the automation of platforms has evolved programmers are working for more benefits this year for more user-friendliness and responsiveness. Understanding Responsive Web Design Tips & Tricks needs complete assistance under the light of the latest trends.
Implement Responsive Web Design with Ease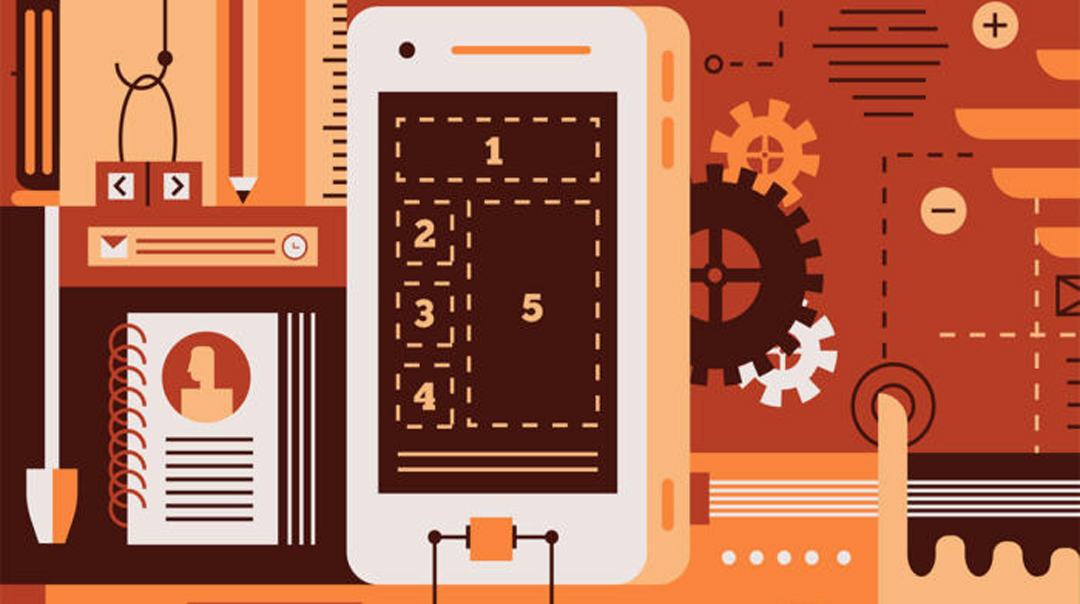 Let this be clear that responsiveness is not all about what use get's while it clicks on any particular sight but something that amazes and actually spellbound him for several reasons. Word responsiveness in technical terms has a lot more than you just think and a necessary part of web design tips and tricks. For the upcoming future geeks, it is for obvious that they will be experiencing something really great if they figure out the real meaning of what good websites seems like. Implementing techniques on your website can surely act as a great help in your niche. Let's have a look at tips this year!
1. Planning
This term may seem to be quiet obvious to you but it really a bigger deal in it. Planning doesn't mean to gather fragments and build up a new website but it has a lot more in it to consider. Planning means what you see your website as? What is the future you see related to your website? What do you think about your website capable of dealing with future threats? As you know there is nothing one can do about changing technology. Every day you will be going to experience things that are new, trending and really amazing to be at your website. But, only a right kind of planning can make you pass through all possible obstacles. Is one of the top queries that is being generated every year. Maybe you are not aware of the recent trends Google acting as a strict daddy, you may see your nonresponsive sites saying goodbyes to your profit you might be generating from quite long.
Planning means making your website for the professional designs and backend coding makes it appealing to the user and that's what exactly responsiveness says. So making up prototypes, developing a strategy for upcoming trends and working on the floating mockups can help you with good initiation.
2. Work on Environment
What an environment means is totally one necessary thing that answers queries like what's an ideal process for designing a responsive website from scratch? Answers this alone is not enough rather you need a complete alignment for it. Which tool should be chosen and the platform can ensure the best results for automation. If I don't get particular about platforms but Dreamweaver can be your good start.
Adding grids, several animations can answer you of how your website would response. You can further edit, reformat your website just more than you ever wanted in a similar fashion and see what verdict says!
3. Consider Google for its First Index Release
Google never leaves you alone. It always has something challenging for you to make yourself visible on search engine. The one thing that can bring good results is to please Google and work accordingly. In recent years Google announced about its first index release that says that your mobile content is equally important as your web. So you need to make it equally well settled for the content you are putting in it despite anything. Scaling up and building up applications for your mobile tablets, large gadgets are quite a necessary factor for attracting people globally and generating good leads. One of the major constraints that is often neglected while developing applications is about the designs. Designs that change according to the strategy of content so that it can serve its purpose completely while making it work on several gadgets. It must sync content according to the layout and the design.
4. Should Aware of Navigation
It has remained a myth that adds up too much of navigation can prove a good sign of growth. But talking about the reality this actually annoys the viewers and they ultimately lose their interest. In the middle of this trend, Google made quite hard restrictions to facilitate the generic user. After this developers and the designers moved towards single page websites in order to avoid unnecessary navigations. If your website has 2-3 navigations menus you can include them in the simple menu on the screen. If there are more menu elements involve then might consider creating one icon that opens up the drop-down menu of the subcategories your website wants to display.
5. Build up layouts BEFORE you code?
Many Top software development companies develop complete series of interfaces first before they proceed with coding. In order to ensure how they look like and how the client will respond is their main concern in doing that. While you develop layout the first and foremost important thing is to make your front window or layout in the presentable form. While developing a mobile site always remember to keep it as simple as you can as the mobile screen is short and only the instant help is needed other than complex functionalities. When it comes to mobile application development the layout must be precise and according to the standards. See this VIDEO for more details:
Coding the backend all alone is not enough best the designing makes worth and makes usability possible. Making designs before you work for something complex makes your application worth using. Avoid large buttons, for small screens, too many clusters of different functionalities and nonfunctional objects.
"What separates design from art is that design is meant to be… functional."
The art here doesn't mean that you add up several colors, make extensive use of images and hyperlinks but the functionality is one main thing that matters a lot. You may appeal user in the first glance with pretty looks of your website but ultimately it will be of no use if it doesn't have potential people to make a purchase.
6. Be Prepared for Using Automated Tools and Platforms
The one thing that can help you withstand with the user need is to work according to the current trends. Changing technology each day brings loads for challenging for the developers, designers, and the business as they have to work accordingly. The changing conventions always play a significant role in all business worldwide as per changing trends; the generic user needs also increases.
Programmers are well prepared for the needs of the generic user and as well as their own. Use of latest tools for development can help them to increase the website's potential and image on a search engine. This is the only thing can help you with your website by staying responsive. Latest tools for designing and development help developers to withstand future advancements and helps update easy. For many users use of templates with WordPress will be enough for responsiveness but if you want to work with complex design than you might need to customize programs and needs to code individual part separately or individually.
7. Use of Images?
Images are one of the primary needs of the good design. If we talk about the need that these images have is mistakenly understood. There is no doubt that every website must have good images to attract people but what exactly good images mean? The first thing you need to know being a designer is that images that you see on your web must be shown exactly on your mobile gadgets. So what you are you prepared for that? Putting big images and unnecessary graphics will not only make a big trouble for you but also increase the load time. You will have to make sure that the images you are adding must be relevant, attractive and must own some great message.
According to new research, images are the basic fundamentals that cover most of your traffic. Putting attractive images is the one main trend today followed by many top businesses holder. One of the amazing apps we see today is Instagram that has trillion followers and still making a great market. So, before you choose what images you must add do complete homework. If you belong to some clothing business, that of course images will be the first thing that a user will see while visiting your website. In that regard, you must follow the basic convention that good image holds. If you think what does responsiveness in this regard means and how you can help the user to see everything same at each gadget than you must see the images conversion, size, dimensions Google expects from you.  When you intend to build responsive designs and create optimized images for your layout. This can reduce bandwidth and the scaling issues. Make use of the PNG-8 file, JPEC, and GIFs to stay professional and cool same time. Never try to use PNG images because you will need fixation later as these images can bloat your files by 5-10 times more.
8. Use of Measurements
The image has to be 500 x 350px at 100ppi and then later you can set the dimensions for the exact match. This can eliminate the scaling and will also preserve the quality and the resolution of the images. If your images scale has more size than this then it is quite possible that you will have to deal with the pixel resolutions problems.
9. Use of Parallax Scrolling?
Initially when the website trend began people were more into too many images, scorching color schemes rather than putting some intellectual stuff. Today, the trend has changed we see everything going into more innovation. The trend of better designing has begun in recent years. Everyone is looking for something different, the most awaited was the parallax scrolling or getting into more AI stuff. Developers didn't see it coming in the previous decade but now this trend is taking much hype.
This includes rotating images, multidimensional floating graphics to make it more attractive for the users. You need to keep balance in functionalities and the graphics you are putting on your website. The right balance can add up as the great the help for the successful purchase.
10. Updates
Everything changes by the time, even the preferences you had in the year 2017 related to your business would have gone increased for sure similarly updates at your website needs to be significant enough. Including the instructions, documentation of your niche, maybe some images that you see are not productive or according to the need of the hour. You need to get yourself prepared for the needs of your brand. For example, you are having a business related to clothing. You will always need to update your catalog with new images and graphics. If your site is to be the one of the production than the updates won't be a big issue for you but if you are planning the site then hand it off to the other for updates, make sure that it's easy to do so, Including the instructions for those who are coming after you. Make sure that you add up comments in the code with well-written documentation so other can think it easy to update. This will make easier to the new bee to make up several changes in your code and know what you have done before.
11. Limit Too Much Content
"Excess of everything can be toxic" Adding too much of content can make user frustrated. Too much unnecessary content can make a page scrolling quiet long and hinders to the purpose of staying responsive. Adding necessary content similar is needed to make knowledge about the images you are putting in.
12. Consider Google Designs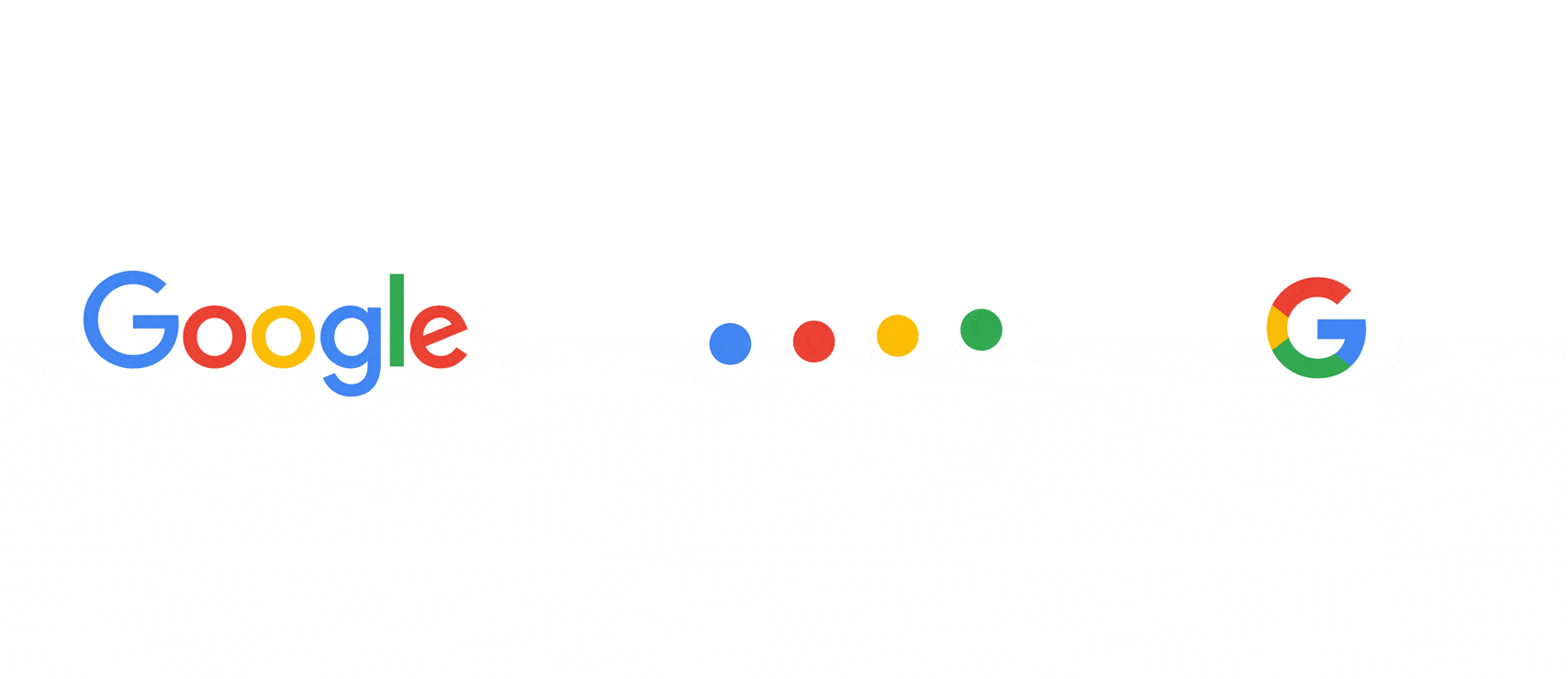 Google recommendations for responsive designs are quite necessary to research before you implement what you think is right. Now you can Learn Next as a Web Design Business Owner by considering what Google says. Designing applications is not a just an overnight process but it includes excessive homework. Google has certain recommendations for what it suggests a responsive design is. In that list, you will find out what is necessary for your smartphones, web and all other gadgets so that it can load the page easily and stay responsive.
13. How to Check If Your Website Is Responsive?
Continuous testing is quite necessary to build up a quality product at the end. But at the same time, too much testing can increase the stress for the individual developer and designer. According to recent research, it is found that the integration of API's or reusable code makes the work in a complex manner.
If you are doing so then, unfortunately, you have to bear the testing cost. There is nothing can you can do about it. Reusable components if are not used properly can make your website suffer a lot. You will always have to look whether your website is working properly or not as any piece of code may sign off anytime. The other main problem we see with these reusable components is that they increase page loading time. It is just like that you go to heart surgeon where he recommends you artificial stunts in your valves without any guarantee saying:
"Life Has No Guarantee"
In case of website development reusable code makes website behave abnormal sometimes. Even if we talk about WordPress sites today, they always ask for little customization rather than blindly loading it on your domain.
Again, testing is the necessary factor that needs consistency in either case. But you can reduce your stress by making slight efforts from the very beginning. Adding up customization in the code also help the new bee to understand and make up several changes needed in the future.
14. Toolkit preparations
The toolkit is used for creating responsive themes from the giant themes. You can create child themes from them to make sure that you are uniquely working. Making child themes not only reduces the efforts of starting things from scratch but also brings innovation in the form of personal choice. The will save an enormous amount of time and you won't be getting any build a new layout at all.
15. Clear design
The clear design here means developing a solution that has everything that user wants to see and still stay simple and responsive. If you will see the Best Productivity Apps for Web Designers you will see that all designs were simple and well designed according to the conventions. It has an equal proportion of everything needed. Standard design has everything perfect and ready for taking future changes.
16. Choose a Company?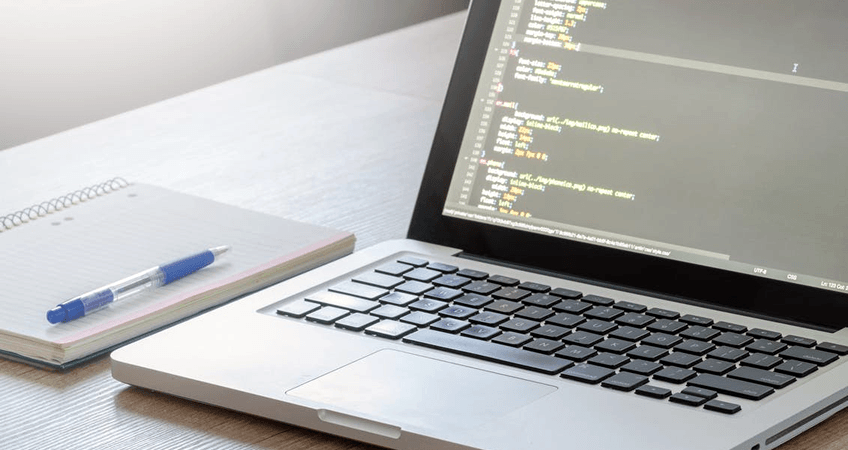 Choosing a right software development company is the one solution if you are a businessman, entrepreneurs or a tech geek trying something different with innovative ideas. Since you cannot become a jack of all trades so, you will always need the assistance of a Software development company that can help you with developing a quality or responsive websites.
In most of the queries like, "How much does a responsive web design cost?" cannot be answered in the form of exact figures. It surely depends upon the individual requirements for developing a website. But choosing a right company can help you in developing an ideal solution for you.
How to choose a company? A good company has many traits that help in bringing your ideas into a floating reality. If you think that domain knowledge is all enough for developing a good design than unfortunately, you couldn't get it right. What about innovation you are imagining is not their books? So domain knowledge is not all enough rather you need a team that can have the intellectual essence of your type and builds up ideal solutions for you.
How to judge that team of members you are intending to hire will help you in bringing the desired results?
A company having a large workforce is not the trait of a good software development company if they are not skilled people. If you are searching for best software Development Company than see what their clients say about them. The number of people who have worked with them can better tell you how the particular company worked with them. Often the top software development companies have their global clients and they feel no hesitation in telling about their satisfied clients. You can contact them personally to know their experience.
17. Go Ahead With These Responsive Web Design Tricks and Tips
This is not enough but good software development companies are well aware of the user needs. This "Which is the best web design company in the USA?" The query has been seen widely as the UK citizen is more into business and developing innovative solutions so they bring the uniqueness. So, if you are the one than the Coding Pixel is one best platform that can make a big difference to your brand recognition. They have a team of professionals that work globally in order to fulfill your needs.
Conclusion
They are on the field from last 6 years in game and quiet successfully developed globally. This is among Top Best Web Design Companies that will be working for automation, intellectual ideas and many more. Choosing a right company is as difficult as it is for a developer who has to understand your requirements. Off-course you have the right choice as the Coding Pixel this year, isn't it?
Contact Us