25 Simple Tips on How to Make your WordPress Website Better
Since its inception, WordPress has been the most used Content Management System (CMS) in the digital world. Powering 30% of the websites throughout the internet, WordPress is the easiest and a highly customizable platform for the users.
Author
Paul Blake
❤️ CodingPixel
Schedule A Free Consultation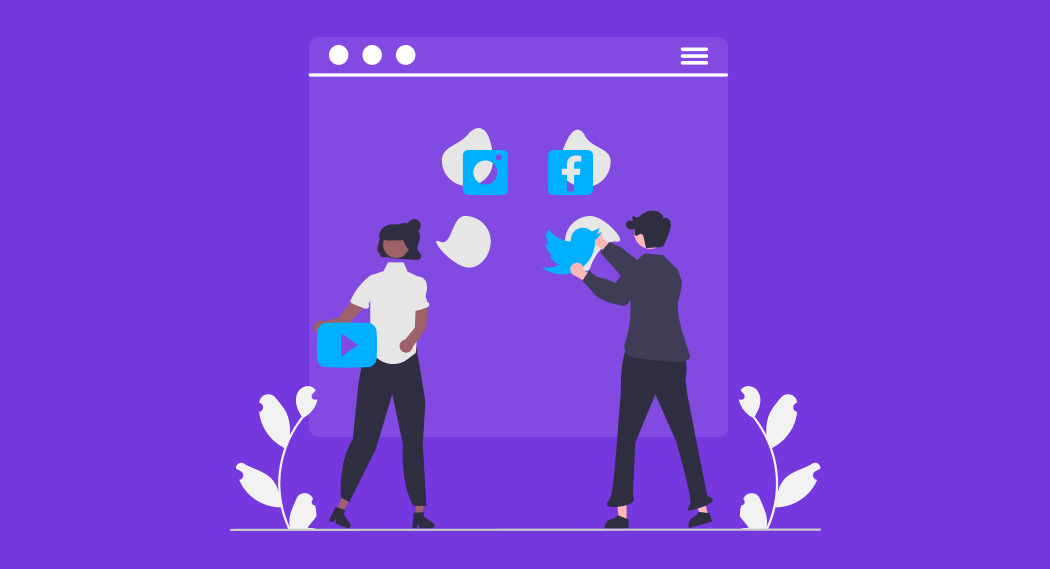 Since its inception, WordPress has been the most used Content Management System (CMS) in the digital world. Powering 30% of the websites throughout the internet, WordPress is the easiest and a highly customizable platform for the users. Not only this, WordPress is open-source and completely free to use. This makes the platform the most obvious choice and the top priority of every site owner. On the other hand, the WordPress users tend to go an extra mile to make a place for themselves in this competitive world. For this reason, we have covered the 25 simple tips on how to make your WordPress website better and to compete in the digital world.
Tips to Make your WordPress Website Better
WordPress is mainly designed to take the online users out of the convolutions and complexities present in the competitive world. A newbie can use WordPress without needing to learn the technicalities. However, one has to have a proper knowledge of how to make a good website on WordPress. For this, you have to keep an eye on your competitors as well as remain cautious while running a WordPress site. However, we have extracted out the very best WordPress tips to hit the web while making your site well regulated, productive, effective, coherent and logical. Here we go:
Fundamental Tips
 The below-given tips are provided to make your website more user-friendly and efficient:
1. Choose a Quality Web Hosting Platform
Choosing a reliable web host for your business is not an effortless task. You will have to make some effort for digging out a quality web host that suits best with your business. While choosing a host, you should keep in mind the following things:
Analyze the type of website you are building
Decide which hosting service you need
Technical requirements of your site VS technical support the host provides
Your budget VS the web host pricing
Security assurance
Your site database storage VS the storage web host is providing
Features offered by the web host
Scalability support for the future from the host
2. Keep Your Site Well-Organized
One of the tips on how to make your WordPress site look professional is to keep it well-organized. There are some general things to keep in mind while organizing your website:
Keep your website design clean and simple
Use eye comforting color scheme
Follow the consistency track of your site's elements and colors
Provide an easy access and exit
3. Have a Clear Roadmap of Your Site
The navigation of your site is basically the roadmap for your visitors. It is necessary for you to provide your visitors with a clear direction in order to lead them to the desired destination. This, in turn, will lead them to fulfill their needs. Know what your visitors want to navigate. You can provide your visitors with a better navigational experience if you pin out the following things that your visitors usually navigate about:
Homepage: Include what you are offering
About us page: Your History/Background
Products and Services page: Include the list of more of your products
Landing page: Your Call-to-Action
Contact us page: Include your phone no. address or email etc.
4. Include Informative Content and Keywords
Content is very important for getting the highest rank in the search engines. You must have the know-how of proper SEO techniques if you want people to search out your website. Nonetheless, keywords are crucial for SEO. Using these carefully will have a direct impact on your SEO. You can use the prime keyword (people mostly search about) in your content. However, while creating content, make sure your content is:
Informative and unique
Credible
More useful than others
Unique and high quality
Interactive
5. Choose an Eye-Catching Theme
If you are looking for how to make WordPress website more attractive, consider choosing an eye-catching theme. Make sure that your chosen theme complements the content of your WordPress website. This, in turn, makes your website look better. As the theme is actually the face of your site, make your customers perceive exactly how you wanted them to perceive. Theme Forest ranks at the top in the WordPress Theme directories. It provides more than 44,000 WordPress Themes and web templates. From here, you can get any theme you want at the lowest rate. The appearance of your website can urge your visitors to take an action to buy something thus converting them into your customers.
6. Provide Contact Information
Displaying contact information on your website is a must nowadays. This is one of the things people look out for in order to make sure that the website is not fake. With the growing fake websites, people have become more cautious. If there's no contact information provided on a site, it is estimated that 44% of the people will abandon it. Thus, providing contact information builds the trust of your customers on you which in turn can greatly increase your conversions. Go with a WordPress plugin WP Forms and build a contact form for your site.
7. Add Social Media Sharing Buttons
Adding social media sharing buttons to your site is a great way to give your business more exposure to a wide range of audience. This makes the growth of your website better as well as enhances the reach of the people to you thus increasing your conversion rates.
Tips for WordPress Site Security
Though WordPress is a highly secure platform, you can do more to keep your site safe from hackers, spam, and malware content. By following the below-given tips, you will be able to build an extra protection shield for your site:
8. Implement Strong Passwords
Passwords are a key to your site's security. Creating a strong password is the key to securely store all the important data on your website. A strong password consists of uppercase and lowercase letters with digits and symbols. For more strong security, you can implement multi-factor authentication. If any hacker wants to access your site, multi-factor authentication will act as an extra security layer for your site. You can use the WordPress plugin Two-Factor to enable the two-factor authentication for your site's security.
9. Always Stay Up-To-Date
You can reduce the risk of your website's security by staying up to date. This is the core thing that helps you to avoid being hacked. You need to update your website every now and then to keep your site properly secure. If you do not update your site, then you are missing out on new features and improvements and more importantly, you are risking the security of your website.
10. Get The SSL Certificate
One of the secured WordPress website tips is to get the SSL Certificate for your business. These certificates are used to keep sensitive information encrypted between the server and the browser. If your site is not encrypted it means anyone in between you can access your sensitive information i.e. credit card no., passwords, username etc. So, this is why you should get an SSL Certificate in order to provide your user a safe experience while making your WordPress website better than before. However, having an SSL Certificates provides you with the following benefits:
Increased security
Build trust
SEO improvement in rankings
Security of your domain and your subdomains
11. Set-Up Your File Access Permission
Different files have permissions to decide who can read, write, modify and access the file. Similar is the case in WordPress sites as it gives access permissions to the specific person or persons to enable certain functions. While setting up file access permission, the three-digit code displays meaning in itself. The meaning is derived by summing up these digits:
Read-4- Access to read the file only
Write-2- Access to write and modify the file
eXecute-1- Can read, write, modify and delete the file
The three-digit gives access permission to these categories:
User: The first digit of the three-digit code represents the owner's access permission to the files
Group: The second digit shows the team's access to certain files
World: The last digit represents the file access permission to the public (visitors)
Let's say you have set your file access permission to 724, what does that mean? Let's explain it by breaking it into chunks: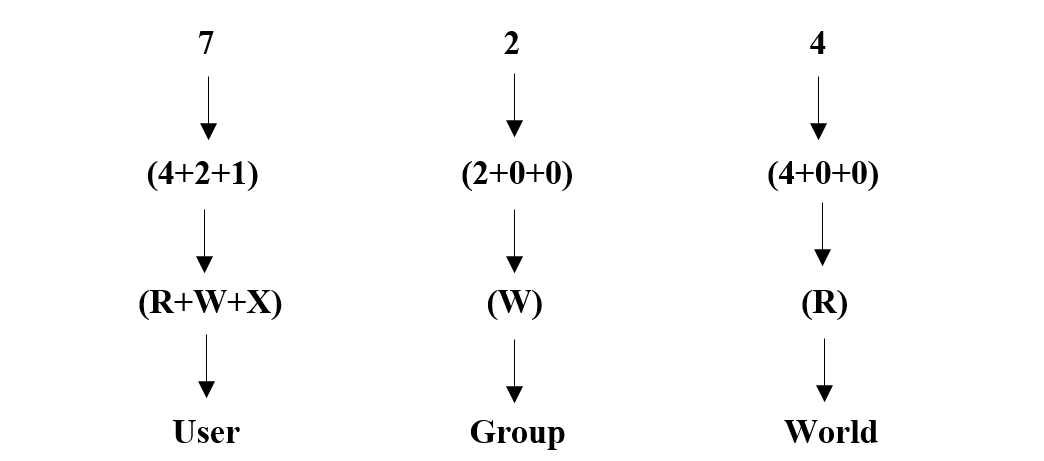 The first digit 7 which is the sum of 4+2+1, represents the owner's access. This means that the owner has full access to the file. He can read, write and execute the file. The second digit 2 shows that the group (team members) has a limited access. They can only write and modify the file. The last digit 4 represents that the public can only read the file. However, the following are the correct file access permission codes for your WordPress site:
All files should be set to the permission mode 644
All folders should be set to the permission mode 755
The permission mode for wp.config.php ought to be 660
12. Backup Your Site's Database Regularly
One more thing important for your site's security is to maintain a reliable backup. You should backup your site's database regularly if in case there comes an error due to which your data gets lost or if your website gets damaged, plan to recover your site. You can use the BackupBuddy,a WordPress plugin with which you can easily backup and restore your website if it gets damaged.
Tips to Boost WordPress Site Speed
While you need to take certain steps to speed up your WordPress website, the following provided tips will prove to be an additional spark for your WordPress site:
13. Optimize Your Site's Database
Databases are an important part of the WordPress website. The database holds all the information included in the site like content, themes, plugins etc. Optimizing database means the unnecessary and unwanted data should be removed in order to enhance the speed and performance of the site. But remember before optimizing your site's database, always have a backup plan. With WP-Optimize, https://wordpress.org/plugins/wp-optimize/ your WordPress database will be optimized automatically giving your site the maximum efficiency.
14. Optimize Your Web Images
Images are one of the important parts of any website. It enhances your visitors' attention and can deliver the message effectively more than words can do. Usually, people tend to include images of high quality that are of very large size. This slows down the website that reduces the interest of their users. By optimizing web images, people can upload high-quality images in low size. You can optimize your site's images with the plugin WP Smush. This is an award-winning free WordPress image smusher with which you can resize, compress and optimize all of your web images.
15. Work On the Site 404 Errors and Fix It
Error 404 is basically a standard HTTP status code that represents that the file requested by the user was not found. This HTTP status code comes in different ways like:
404
Error 404
404 Error
Error 404 Not found
404 Not found
404 Page Not found
HTTP 404
HTTP 404 – File Not found
The requested URL was not found
This error can take place due to the following reasons:
Incorrect URL
The page has been moved from the site
The page has been removed or deleted from the website
From the user's end, the following steps should be taken to fix this problem:
Refresh or reload the page
Check whether the URL is written correctly or not
Delete the browser cache and cookies
Contact the webmaster
However, if this issue is coming from the server's end, then the help to fix up the error should be taken from Google Search Console. By using Google Search Console, you will come to know the cause of your errors and the ways to fix them.
16. Leverage Browser Caching
Browser caching is the temporary storing of the recently opened file in the browser from the user's end. Leverage browser caching saves too much of the user's time as if the user again accesses that file, he does not have to wait for the file opening. The file does not have to load again if the browser caching is enabled. This, in turn, speeds up the site as well as enhancing user experience. W3 Total Cache is a WordPress plugin with which you can get your site caching solutions as well as improves your SEO.
17. Use A CDN
A Content Delivery Network (CDN) is comprised of different web servers that deliver the content to the users residing at the nearest location. This gives the browser the faster speed to load. By reducing the distance between the user and the server, a CDN gives the user an efficient experience. The CDN Enabler is a WordPress plugin with which you can link your content to the CDN URLs.
The Must-have WordPress Plugins
The below-provided plugins are a must-have if you want your WordPress site to run more efficiently. Following is the list of some plugins to make WordPress look better: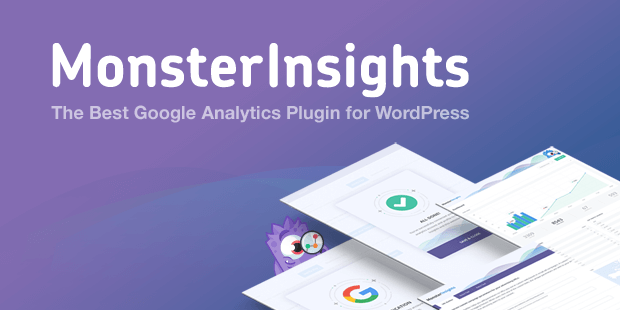 MonsterInsights is the best WordPress plugin for Google Analytics. With this plugin, you can clearly seek important information about your visitors like which device they are using, from which country they are using your site, their age, gender, and many more things. Moreover, it also analyzes what is the thing or the content that is enhancing your conversions like how visitors found your website, what keywords they search for, which element they mostly clicked or what content is mostly being visited etc. etc. Your conversion rate, your revenue, your top products, and services etc., all these things can be tracked using MonsterInsights. Quite useful!
MonsterInsights comes with both free and paid versions while providing users with the following features:
Quick and easy set-up
Real-time stats
Reports Dashboard
E-Commerce and Enhanced link tracking
Universal and Popular post tracking
Forms and Referral tracking
Ads and File download tracking
Custom directions
Google AMP
Google Optimize
Performance Control
EU Compliance

Sucuri is a specialized WordPress security plugin. This plugin fixes hacking along with preventing future attacks. It provides security for all websites even to the larger organizations websites like:
E-Commerce
Enterprise
Agency/Developers
Education institutions
Sucuri is an all-in-one solution for the site's security that comes with the following features:
Detection (Provides website security alerts)
Protection (Provides protection from future attacks or hacks)
Backups (Restore your website)
Performance (Boost up your site speed)
Response (Remove website malware)

Yoast SEO is one of the worthiest and the most popular WordPress plugin you can have. Yoast SEO is one powerful tool that can help your site to rank at the top spot by making your website the most search engine-friendly. It is the first choice of many people for the on-page SEO implementation of the WordPress site. With Yoast SEO:
You will be able to get more visitors from Google and Bing
Your site will attract more visitors from social media
You can increase your readers' engagement
One of the best features it provides to its users is that it makes the management of sitemaps quite easy. When you enable the XML sitemap functionality, a sitemap will be automatically developed by the Yoast SEO. Whenever you add new content, this plugin informs the search engines about the updates. You can choose the Yoast SEO plugin for free but if you want more functionalities, you can opt the premium plan for your WP site.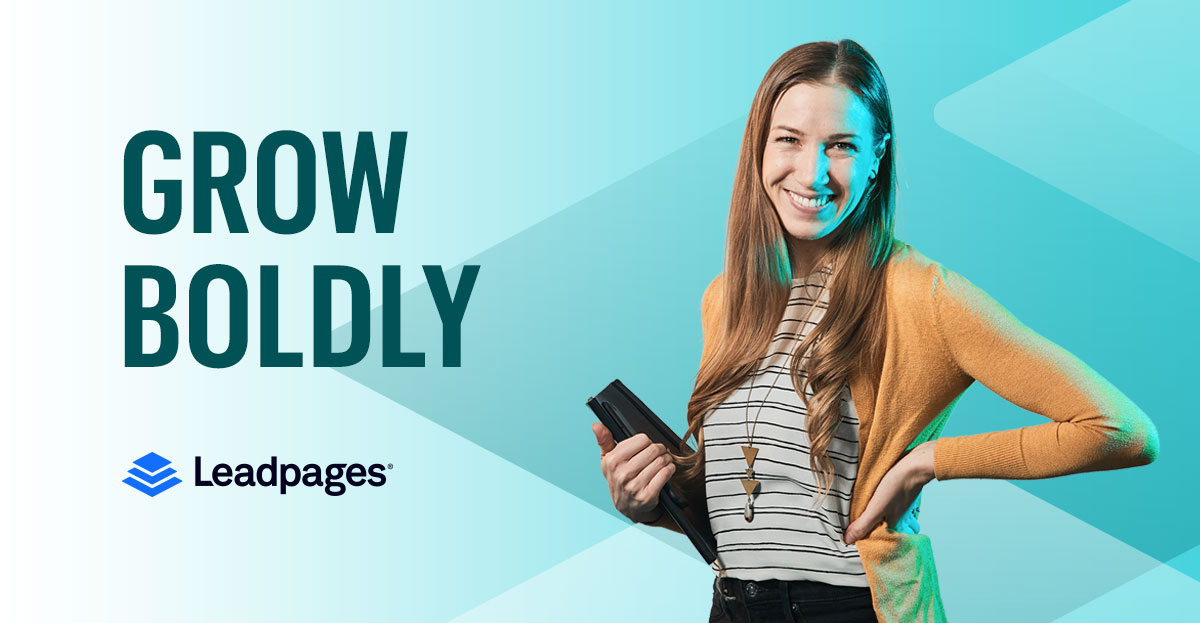 Leadpages, a WordPress plugin to make website attractive, is more than a landing page builder. With Leadpages, you can get more qualified leads with Facebook ads and optimized landing pages. Leadpages, being the no.1 landing page builder provides its users the following features:
Mobile-friendly templates and SEO-friendly pages
Easy interface and customization
Pop-up boxes
Built-in payments
A/B Testing
Marketing tool integration
High converting landing page design
Code-free web design
Instant Ad Creation
Human-friendly analytics
Lead notification
Ultra-fast hosting
Dedicated support
Unlimited domain publishing
Clear Campaign ROI and many more.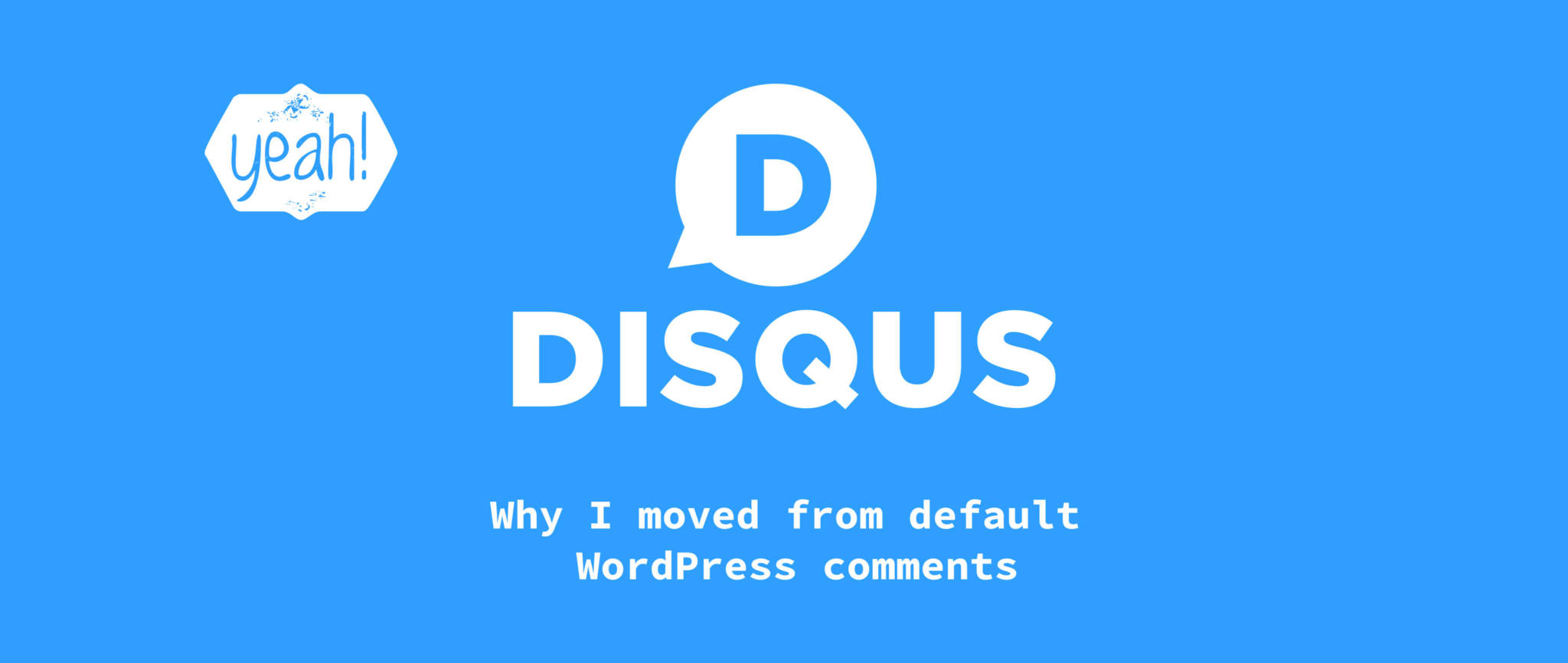 Disqus Comment System is an open-source software designed to help the audience engage directly with the site publishers. This WordPress plugin added on the site replaces the default WordPress comment system. Disqus is trusted by millions of online publishers. With Disqus, you can filter the spam comments also. Disqus being the most favorite tool for comment provides its users with the following features:
Engaging readers
Reader's retention
Audience analytics
Monetize engagement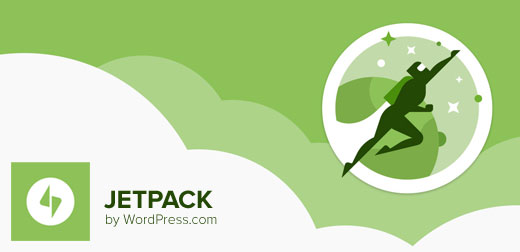 Jetpack is an all-in-one package providing services to its users. From the hassle-free design to marketing, security, and backups, Jetpack is the one to go with. If you are a Jetpack user, then you don't have to worry about your site's security. Jetpack provides it all. The plugin comes with the following features:
Site Statistics and Analytics
Automated social sharing
Protection from brute force attack and spam
Daily site backups
Two-factor authentication for log-ins
Scans Malware and provides automated threat resolution
Elastic search
Plugin auto updates
Bulk site management
Custom image galleries
Easy CSS editing
Convenient widgets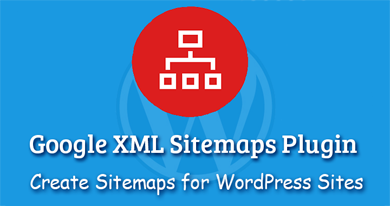 This WordPress plugin helps you to improve your site SEO greatly. By creating special XML sitemaps for your site, search engines like Google, Bing, Yahoo etc. tend to better index your site. With these sitemaps, the search engines' crawlers can better crawl your complete website thus retrieving it more efficiently. The plugin supports all kinds of WordPress pages including custom URLs. This plugin guarantees the services it provides.

This plugin scans your WordPress website while fixing broken links and missing images. Broken Links Checker, being one of the popular WordPress plugins has 400,000+ active installs. This clearly shows the trusted factor of this plugin. One of the distinct features of this plugin is that it is available in dozens of languages including English. Broken Link Checker provides its users with the following benefits:
Check broken links in posts, pages, comments, blogroll or custom fields (Optional)
Detects missing images and redirects
Notify users about broken links via Dashboard or by email
Configure search engines not to follow broken links
Let's you fix broken links directly from the plugin's page rather manually updating and fixing each post
Queries Snippet
Before parting thoughts, let us answer some of the people's queries often asked by them:
How do I make my WordPress site responsive?
You can either opt the WordPress responsive themes or go with the responsive plugins to make your site responsive. You can choose from the following WordPress plugins:
Can you use WordPress for free?
WordPress is absolutely free to use for everyone as it is open-source. The only cost comes from the hosting service.
How do I make my WordPress website more attractive?
You can make your WordPress website attractive in many different ways. The ways can vary as it all depends on which website you are running. However, with the following tips you can make your WordPress website not only look attractive but run attractively too:
Choose an attractive theme and an eye-catching theme
Adopt the best color scheme that is appealing to the eyes
Opt a neat and clean design
Include graphics or animation
Add highly informative content
Provide contact details and map navigation
Offer unique products at a reasonable price
Update site regularly by adding new content
Prioritize Users Needs
Parting Thoughts
As with the changing time, the number of WordPress users are growing rapidly and widely. With each emerging day, the WordPress is coming with new updates with which some people face difficulties. For this reason, we have also provided ways to solve the biggest WordPress problems with ease. By following this, you can solve out the problems without having to worry about and put in extra effort. In case, you need more assistance regarding WordPress or anything, we are there to help you out by giving the best services among all. Coding Pixel, provides the best IT-based solutions to its customers. You can reach out to us at info@codingpixel.com
Contact Us