Paul Blake

News

13 November, 2018
Amazing Tips to Optimize Landing Pages for your Small Business
Are you a small business owner and is facing any difficulty converting your visitors into your customers on landing pages? Did you find the solution out to this difficulty? If no, there's nothing to worry about that. We are here to take you out from this difficulty making it easy for you. We will give you an insight into the Amazing Tips to Optimize Landing pages for your Small Business. The provided tips will surely help you in optimizing landing pages for lead generation and conversion for your business.
Optimize Landing Pages for your Small Business Website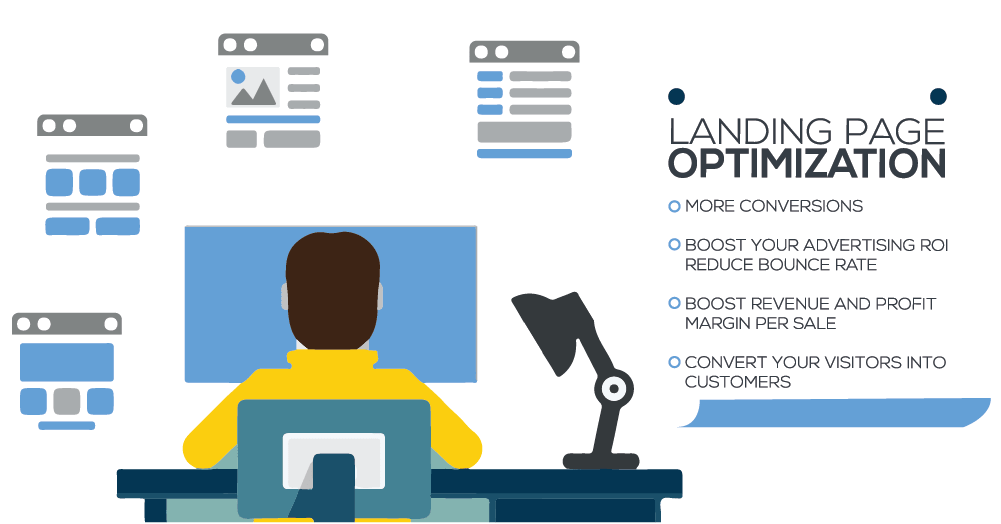 A landing page is the way to your revenue generating destination actually and plays critically a lead role in driving more leads to your business. Optimizing it will make your page elements better and more valuable. The given landing page optimization tips are provided to help you make your landing page more enhanced and improved. Now, let's go through the ways of optimizing a landing page.
1. Add A Catchy Headline
A catchy headline is one of the landing page optimization best practices. As compared to body content, people are twice likely to read headline more. Make your headline effective by keeping in mind its important characteristics. Firstly, your headline should be clear so that it is easy for people to understand. Secondly, it should be relevant to your main purpose of what you are selling. And thirdly, it should emotionally appeal to your customers means it should provide a solution to the problem people were looking for. This helps you great in driving more of your customers. Just be sure to make an effective headline or else you will bounce your customers.
2. Use Bullet Points
In order to make your user better understand your offers, make a list of your offer benefits in points. Instead of using a paragraph, use bullet points. This way your user will have a better understanding of what you have to offer and why they should avail this. Just give your users the benefits which they can't resist. Here's an attention seeking example:
3. Add Images And Videos
Adding images and videos is an effective way to attract customers. Because people remember visual things more so does they respond to visual data more as compared to other kinds of data. Including images and videos that are emotionally appealing to people is a smart way to convert them as your customers. But make sure you are only including the relevant visuals because irrelevancy will only prove a nightmare for your business. Because of its benefits, the video has the potential to lift your conversion rates up.
While people will watch your video, it will help you make your user stay and spend more time on your page thus increasing the high conversion potency.
It not only shows but make people feel about the need to buy a certain product or service.
It helps to build and raise the trust of your customers on you. If you include your team in the video, this makes them feel that your business is legitimate and you have an actual presence in the market.
4. Know Your Target Audience
Before starting with landing pages, know your target audience first. Know what type of marketing should be done in order to reach out to the targeted audiences. Will it be business to business (b2b) or business to consumer (b2c)? Do they need a product or download something? Do they want registration or subscription? Analyze their needs first, then go ahead. This will help you not to take any risk regarding your business. By fulfilling the specific needs of the targeted audience, you will take a step up to increase conversion rates.
5. Use Contrasting Colors
The color strategy is very important here. You cannot imagine what colors and its combination will leave an impact on your customers. Using complementing colors on your page can prove to be highly beneficial for your business.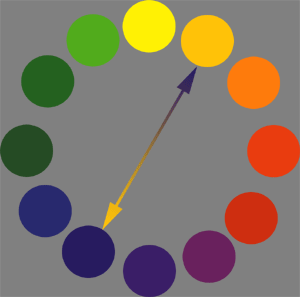 Complementing colors are basically the opposite colors in a color wheel. Use these colors as a combination because they match well with each other. Considering the emotional effect of colors on your customers is a way to convert them to you.
6. Make A Prominent And Powerful CTA Button
Your CTA is the alarming button of your offers. Make this button so prominent and powerful in a way that your user cannot ignore it. You can use a different color from the background or other text in order to make this button look prominent (in size as well) and distinct from others. However, if you make this button's call strong, then you can make people do what you want. In order to make your customer take action, we have provided some of the powerful CTA. You can use from the following actions verbs and add your desired phrases with it.
Buy now
Get Discount
Try for free
Learn more
Join today
Buy and save
Compare prices
View all products
Sign-up today
Register
Download now
Order now
Add to
7. Include Countdown Timer to Show Urgency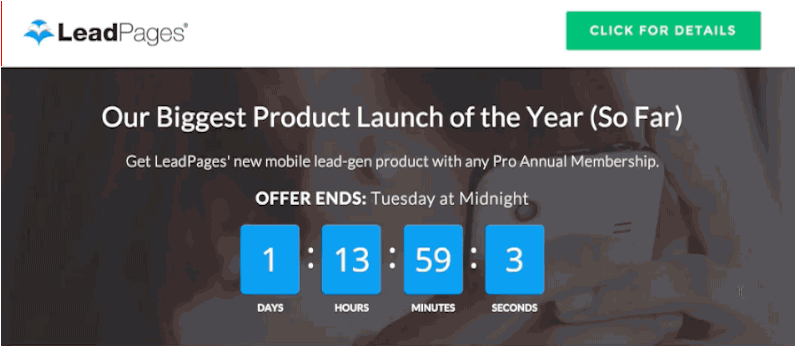 Including countdown timer is a great way to make your customers take action as fast and soon as possible. With this, you urge people to not miss this opportunity. This is one of the smartest ways of optimizing landing pages for lead generation and conversion.
8. A/B Testing
A/B testing is one of the landing page optimization tools. A/B testing or split testing is a way of comparing two versions of the same page to test which performs better. The version that gives more conversions, wins! This test is an excellent way of determining your best business marketing and promotional strategies.
9. One CTA is Enough
A landing page has only one sole purpose "to increase conversions" with only one goal. The goal can either be to buy a product, register, download or whatever the action you want your customers to take. Don't make them confuse to choose between the given options. This will just make them think whether to choose this or that. Due to this confusion, the user might get frustrated and will not hesitate to leave out your page. This is why it is important to focus on just one goal of your business by making that as your only CTA.
10. More Landing Pages, More Conversions
The more landing pages you have means the more variety you have to offer to your audience. Having only a single landing page will probably have a less chance that your user will respond and convert to you. If you have let's say 10 landing pages, there's a high chance that the customers will probably respond to any one of them. This, in turn, will make your customers move towards you more. However, having 10-15 landing pages for a website has the potential to increase conversions by 55% while having 40 landing pages can increase conversions by 500%.
11. Keep Your Content Simple And Concise
Always use simple words in your content. Don't make use of the complex words that are difficult to read and understand them. Your purpose is to make your offer clear to your customers so that they respond to your Call-to-Action. Also, avoid adding too much of the content, just keep them concise. People will just panic seeing too much of the content. Don't do that. Make them stay on your page and do the required action in order to fulfill your business goal.
12. Avoid Pop-Ups
Everyone enjoys an uninterrupted experience. So does your customers. Pop-up proves to be an annoying element in UX. Why use pop-ups when your customers are exactly on your goal page? So, avoid using these pop-ups because this thing not only can annoy your customers but can urge them to quit the page without making any purchase or action what you wanted them to do.
13. Keep SEO In Mind

You must also optimize your landing page for the search engines. Optimizing for the SEO reveals that your page holds a value for searching in search engines. The above the placement of your page in the search results, the more it holds the importance for the searcher. While searcher tends to prefer the above-shown results, your page SEO optimization will lead to more conversions in this way.
14. Don't Oversell Your Products Or Services
Action speaks louder than words! Do not exaggerate your products' merits just to sell your products and services. I repeat "Do not". If your product does not offer certain benefits, don't include those then. Just consider yourself in place of your customer. Say if you buy a product just because of its benefits (which are actually not) which you were long waiting for but when you use, it does not fulfill its promise, what will you do? Keep purchasing from them? No! You will never trust them again and will simply bounce. So, this is why you should avoid overselling of your products because this will just disappoint your users as well as it can bounce your existing customers.
15. Add Your Endorsements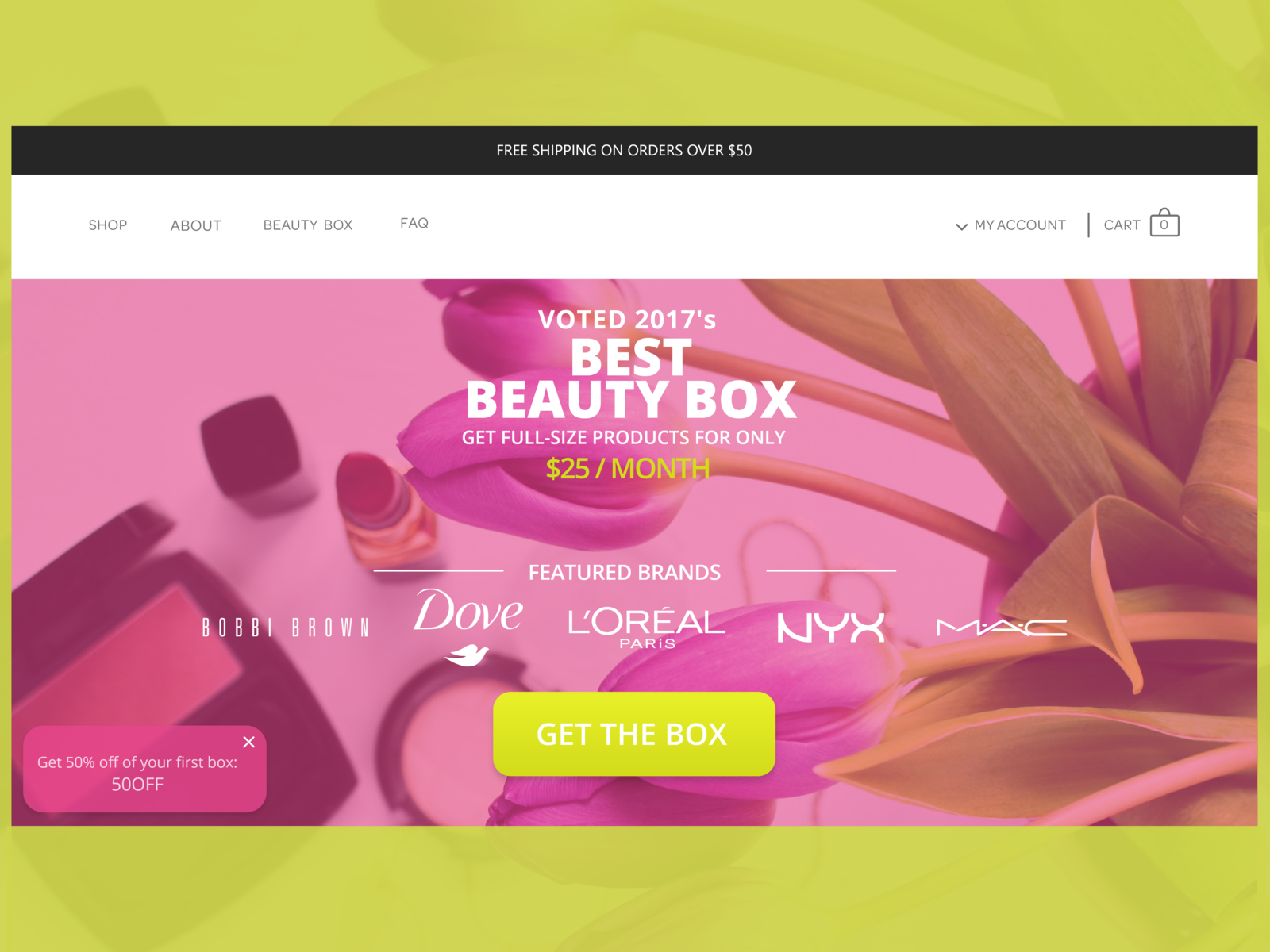 One of the landing page best practices is the addition of endorsements in it. This makes your business trustable to your customers. You can highlight your worldly known customers in it. The customers can either be a celebrity or a high fame company or any known brand. This will mark a great impression on your customers and will likely to buy more often than before or will likely to share with others to get in touch with you saying that this celebrity or that brand is also the user of this company. This is how showing endorsement will lift up your conversions.
16. Provide Contact no.
People not only need your digital presence but they also need your direct contact no. as well your actual location. But why this contact no. on the landing page? Because people might want to contact you at the moment. For this, you can provide them a click to call button. The best position of placing contact no. is right below your CTA. This makes it visible and easy thus converting them towards your company.
17. Enable Social Media Sharing
This is one great way to your business marketing strategy. Providing social proof on your landing page can help in high conversions. But know that must be adequate as inadequate social proof will just do the opposite. For this, you need to be careful and before finalizing, conduct A/B test so that you will be able to find out whether social proof helps you in leading more conversions or not. If not, just skip this. There are some businesses for whom social proof proved to be a lead driving force while for some, the opposite act better. So, it largely depends on you and your customers that is why testing is necessary for this.
18. Make Your Landing Page Mobile-Friendly
A mobile-friendly website is a must-have today in this digital world. In the present era, smartphone users are twice more than computer users which means your audiences are more of mobile-users than desktop. People now prefer to see everything on mobile because it is handy and provides ease to them. So, why shouldn't you then? Make your landing page responsive and drive more leads.
19. Add Testimonials
Before buying anything from you, your customers need assurance. For getting assurance, they want to get feedback from your previous customers' experience with you. This is why it is important to add testimonials to make your user assure that they can trust you. Testimonials are proof of your customer's satisfaction from you. Including this will help you make your user satisfied with you thus converting them towards you like your customers.
20. A Thank You
Everyone expects appreciation in return of doing something. Your customers too. If they make a purchase from you or they did exactly whatever you wanted them to do, then it is your responsibility to make them feel their valuable presence. If they subscribe, register or make a purchase, leave a thank you note for them. This way you appreciate every of your customer action. Your customer will feel that you have taken notice and that you appreciate their presence to your business. This way you will have the potential to make them your lifetime customers.
Queries Section
In order to maximize the understanding, let us answer the queries often asked by people:
What is Landing Page Optimization?
The landing page optimization is a method to make the page elements better to increase the value and productivity in order to drive more leads to your business. More leads mean more sales and more sales means more revenue thus enhancing your business growth.
Do Landing Pages Work?
Yes, the landing pages do work as this is the main source of making more conversions in order to generate revenue and expanding the business.
How Can I Create a Landing Page?
Creating a landing page does not need any rocket science rather it needs a creative planning. For WordPress users, we have already provided a thorough guidance for Creating High Converting Landing Pages while other users can follow the following steps for creating a landing page for their website. However, the steps for each page builder varies but we have provided the most basic ones here:
Choose a landing page builder
Sign-up or create an account
Choose the landing page option (the option may vary)
Choose a template
Link your website domain to this page or you can create a new domain for this
Make and arrange the sections you want in your landing page
Add elements and the content (text, images, videos etc.)
And your landing page is ready!
Conclusion
The thing that makes a landing page successful is its 'creative planning'. The planning includes the designing along with the elements to include in the page. This makes a great difference in converting the visitors into your customers. Nonetheless, the business owners especially the small ones need powerful strategies to improve their web presence in order to get more conversions. At the same time, they also need professional developers for their website development.