Top 15 Mobile App Design Trends 2023
It's already the end of December and all I have to say is what a speed 2018 brought with itself. So quickly this year has passed. Well, time flies so fast and with the changing time so does the trends.
Author
Paul Blake
❤️ CodingPixel
Schedule A Free Consultation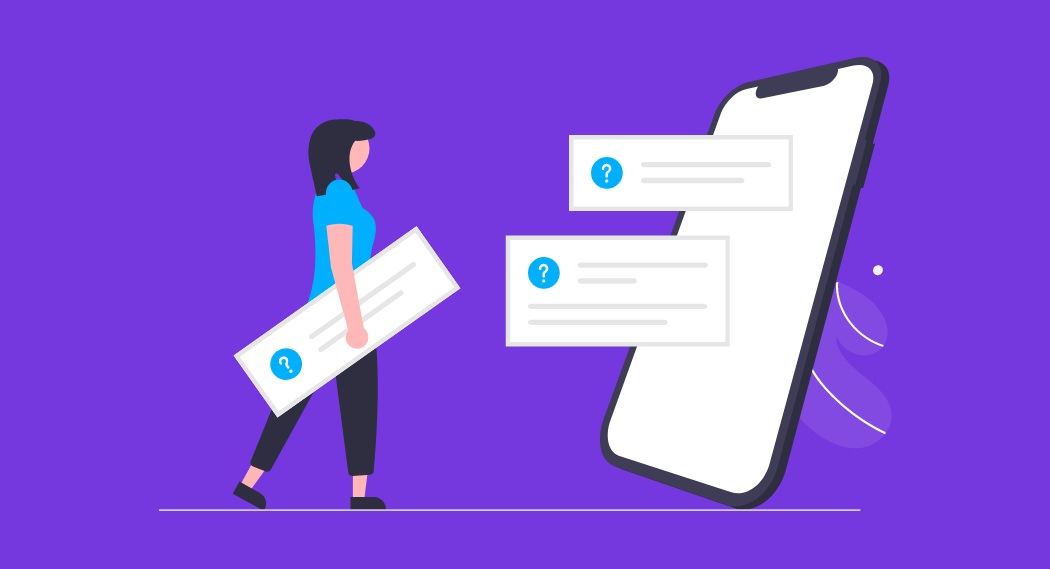 It's already the end of December and all I have to say is what speed 2023 brought with itself. So quickly this year has passed. Well, time flies so fast and with the changing time so does the trends. With the New Year comes the new trends either it is of dresses, accessories, vehicles, mobile apps, even websites or whatever. One has to adopt these modern designs with the changing year, in fact, they themselves do. As we are heading towards 2023, we will be adopting the designs that will go trendy this year. Isn't it? So, before stepping into the New Year 2020, let us provide you the predicted Top 15 Mobile App Design Trends in 2023 that in itself will also reflect the biggest mobile app design trends.
Top Mobile App Design Trends 2023
The drastic change from browsing the internet on desktops and laptops to mobile phones has been rather expeditious. With the changing demand of mobile users and with the new ideas prevailing in the market, mobile app designs continue to change in order to revolutionize the old ways and trends. When it comes to offering innovative experience to the users, the designers need to be very cautious about the trending trends. To keep you up with the latest trends that this New Year will bring with itself, let us overshadow some of the top mobile app design trends 2023. Here we go:
1. Micro Animations and Micro-Interactions
Micro animations and micro-interactions have gained a bundle of popularity in the recent time and will continue to become more trendy in the coming year. Bringing micro-interactions and animations in fonts, buttons, icons, photos or anywhere in the app always give a lively and at the same time an enjoyable experience to the users. Using an app with well-crafted animation and micro-interactions gives a truly memorable experience. A great and a popular example of micro-interactions and micro animations being introduced in Facebook are the reaction buttons in the post.

Some other examples are:
2. Motion Backgrounds
One of the mobile app trends 2020 will be the use of motion backgrounds. It is not deniable that people are either attracted or distracted easily by anything that moves. If used properly, video backgrounds in mobile apps can leave a great impact by capturing the attention of its users. This modern trend will also help you increase the staying of your user on your app more. All this can be done if you use the motion backgrounds effectively to gain more of the users' attention.
3. Asymmetrical or Broken Grid Layout
Plenty of designs will be going to be popular in the coming year, one of which is asymmetrical or broken grid design. This attention-grabbing technique is one of the impactful concepts to use in your mobile app design. The actual game here is the balance game. A good asymmetrical design includes a well-balanced placing of text, visuals, and other elements. This approach actually helps designers to display the content clearly and efficiently in a well-distributed way which in turn makes the users focus first on the heavier part then to the lighter part. An example of a broken grid or asymmetrical layout is as follows:
4. Geometric Patterns
Another design that is still and will going to be more trendy next year is the geometric pattern design. Geometric shapes combined with vibrant colors and broken grids adds an engaging factor for the users and to the design. The geometric shapes, when used in a design, represent meaning in itself. For example, square symbolizes equality, the rectangle represents stability while a circle reveals unity and so other shapes do. This in-depth nature of geometric shapes gives the user an emotional experience.
5. Parallax Scrolling
One of the increasing trends is adding multiple interactive layers to make scrolling experience look real. Parallax scrolling is a great way to make your site or mobile app look professional, interactive and engaging to the users. This way your user will not only have a great experience but they can turn to you as your customer thus increasing your conversion rates.
6. Storytelling Through Characters and Illustrations
The storytelling technique of presenting or sending a message has been emerged quite popularly and will continue to be more trendy in 2023. More and more sites and apps are moving towards this technique that not only creates an emotional appeal to the users but clearly delivers the message which a user needs to understand. The specially designed characters or digital illustrations take a lead part to deliver the message to the users thus becoming the voice of the platform. The use of real characters helps to make human-like interaction making the page look lively.
7. User Interface Without Buttons
No doubt buttons are very essential for user interface design but we have seen more creative experiments by interacting with the user interface, one of which is the 'Buttonless UI'. This approach is made to save the precious time of the users. You can take the example of WhatsApp and Instagram as you don't need any buttons to change or forward to see the next status rather you just touch anywhere on the screen and thus you get to see the other status. This technique has been emerged and will be going to be more popular in the coming year.
8. Big & Bold Typography
Typography plays a key part in designing creative mobile apps. Big and bold typography will continue to keep its bold presence in mobile apps this coming year. Typography gives the interface a tone to your app's voice. It is not only an element of readability, in fact, it is also becoming an identity. The designer can thus play with the size and weight of the text in order to deliver the message to stand it out among others.
9. Overlapping Effects
Overlapping of fonts, graphics, images or colors adds not only This approach is likely to become popular in the coming time. Adding overlapping effects creates a false sense of open space. Furthermore, the overlapping of text with images or graphics combined with highlights or shadows fantasizes the design of a mobile app's user interface thus striking a strong impression on the users.
10. Frameless Screens
To capture maximum user attention, the designers started to display screens without borders. With the launch of iPhone X, a buzz created regarding the UI design. This frameless display technique gives the user a continuous story-like presentation. The same approach made us think out of the box by removing the boundaries of the screens.
11. Augmented Reality & Virtual Reality
Augmented reality creates a more engaging experience for the users that completely changes the way users see and use the devices. Augmented reality is an astonishing new trend in mobile app design that generates an artificial computer image that looks alive on the live view of the real world. This way AR gives the users an incredible experience. The augmented reality can be seen and experienced with the 'Pokémon Go' game and the 'Snapchat Filters'.
Virtual reality, on the other hand, plays a strong role in creating an extraordinary user experience. This technology gives the users an essence of the illusionary real physical environment that in reality does not appear. This technology is not only used for entertainment purpose but is also used for solving out different problems or curing the patients. An example of virtual reality is: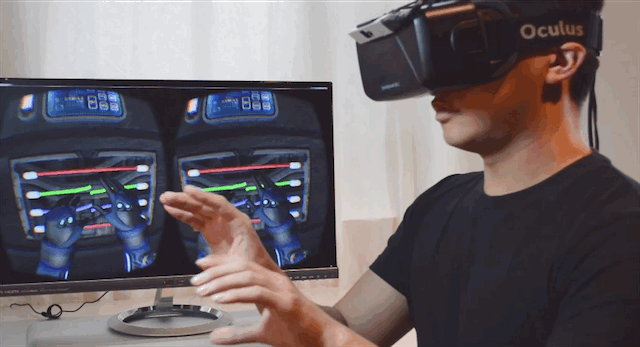 It is expected that AR and VR technologies will continue to be a focused trend in 2023 also.
12. Transparency & Opacity
Creating a mobile app design using opacity seems to be tricky and beautiful. Playing with transparencies or opacities helps you to blend the components in your design effectively and at the same time helps to focus on the highlighted part more. If executed properly, this effect can look quite stunning and impressive. There has been seen some designs with transparency and opacity this year while it is to be more trendy in the coming year.
13. Vibrant and Gradient Colors
Goodbye to the dull and boring colors because the bold and loud colors are taking their place. More and more people are using vibrant colors either with a mixture of different colors or solely. The combination of different colors makes a gradient that has gone quite trendy in this year and will take more with itself in 2023. People love gradients because they add more realism and depth to the design and looks natural. A great example is that of Instagram that used flat and dull color in their logo but now they have switched to the gradient that means it is becoming more and more trendy.
14. Duotones
Duotone is another color technique used by designers that brings out the image highlights and middle tones. This technique is now becoming popular in the online world. By using duotone, you can create a dominant image by reflecting the mood of the image. You can use soft colors to represent a serious atmosphere while for positivity or friendly atmosphere you can use the combination of bright colors. Duotones also work well with gradient colors
15. Cards
Cards play a vital role in the arrangement and organization of information provided in mobile apps. It arranges information in such a way that binds the relevant information in a box so that they look part of the same object. That means it groups the different data type like photos, text, products, icons etc. So, it has been using in the current year though and will be used and experimented more with different tactics to enhance user experience in the coming year.
Wrapping Up
Every year there is seen more innovative designs and technologies than before and people tend to keep them up according to the latest innovations. Likewise, the coming year 2023 is going to bring with itself the latest and modern innovative designs in the mobile arena. However, one must have to consider thing while developing mobile apps, click here to read more. To be able to keep up with the growing trend and technology, the above-mentioned features should be the prime focus of the designers. Otherwise, your app will be regarded as outmoded. So, adopt the best app designing and Development Company like Coding Pixel, so that you will always remain ahead of others. Why wait then? Reach our app developers at info@codingpixel.com
Contact Us