Top 15 Web Design Mistakes That Kill Your Conversions
The design is what eye catches the attention of the people. Web design is like an art and not everybody is an artist. It takes much effort as well the mind thoughts to design out the website for the best user experience.
Author
Paul Blake
❤️ CodingPixel
Schedule A Free Consultation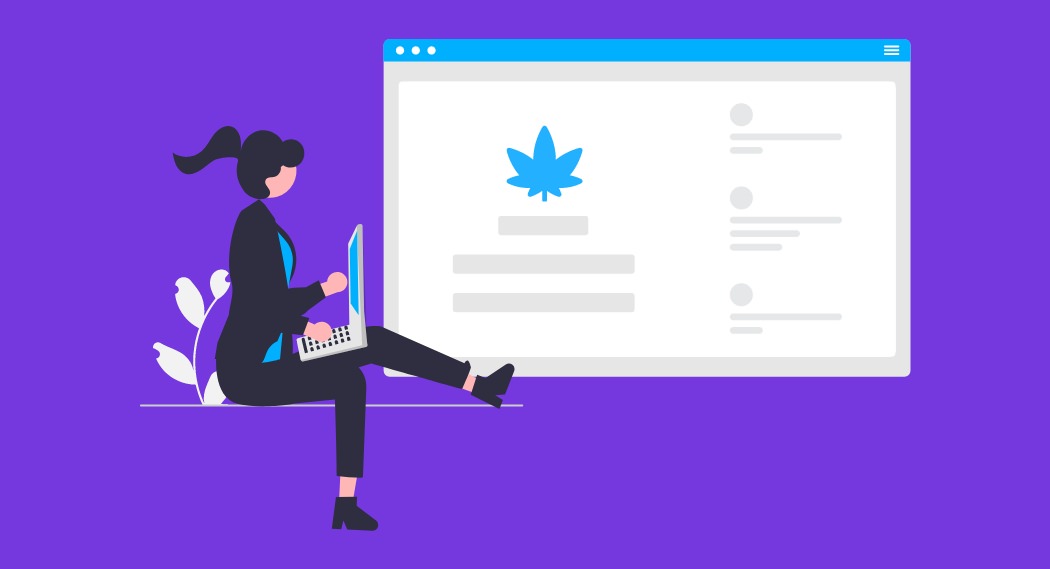 The design is what eye catches the attention of the people. Web design is like an art and not everybody is an artist. It takes much effort as well the mind thoughts to design out the website for the best user experience. The main purpose of website design is not to have the prettiest look but to increase conversions. However, there are some web design mistakes small businesses make. Although mistakes are considered as part of the process, there are certain things to avoid when designing a website. Further, in this article, we will be discussing in detail the Top 15 Web Design Mistakes That Kill Your Conversions.
"Be all in or get all out. There is no halfway."
Web Design Mistakes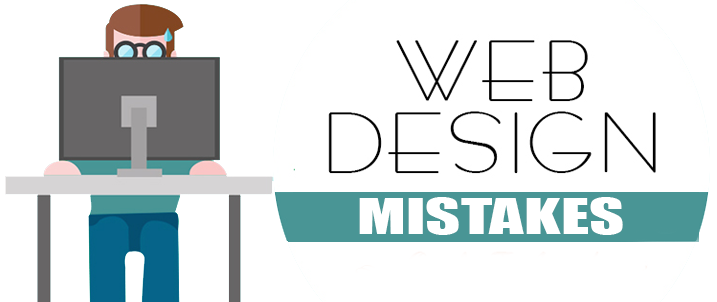 Web design problems are commonly experienced by users. It can be a problematic thing for any business as it draws the customer away from your company. Here we will provide you a detailed list of the web design mistakes 2018. These common website mistakes should be avoided as much as can. Let's get started:
1. Slow Web Page Loading
No one likes slow things or else get annoyed whenever he or she has to wait for something. So is the case with web pages. Slow loading of web pages is the most common website mistake, often experienced by users, that draws them away from the website. People expect to open the web page as fast as it can. Even a one-second delay in loading can make a great difference. It is possible that a user can abandon your website if he feels like waiting which ultimately means that even a minor delay in the opening of a website can totally take the customer off your website. There might be many reasons that can or is slowing down your website. This is the time to take action. If you feel that your website is going through this problem then you need to follow the necessary Tips to Optimize Your Website for Speed in 2018. These tips surely can save your conversions form killing.
2. Vague Vision
Clarity brings understanding. Make sure you provide the purpose of your business clearly to your customers. Try to explain in a simple precise way of what a company does. Avoid using complex words. This will only confuse your customer which in turn will lead you to low conversion rates. To avoid this, make use of the simple words in order to deliver your company's vision in a clear way.
3. Using Bold Colors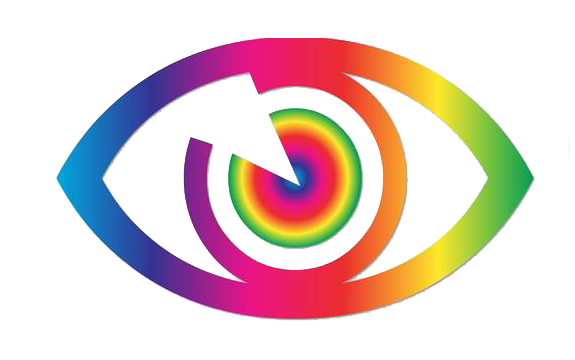 One of the common website mistakes to avoid is using too bright colors. We cannot deny the crucial role of colors not only in the real world but in the digital world too. One of the mistakes that web designer commit is the selection of too bright and too loud color scheme for a website. People don't afford the things that are disturbing to them and for such kind of things, they just do one thing "Back out". Similar is the case with the selection of colors. Too loud colors can be eye disturbing for the people which will quickly take your customer out from your website. However, use of too many colors in a single website will also look unpleasant. That is why it is recommended to avoid too bright colors as well as to limit the palette to 2-3 colors only.
4. No Responsive Web Design
According to Statista, the number of people using mobile phones in 2018 is 4.57 billion while it is expected to reach 4.68 in 2019. This means that the users of mobile phones are increasing with the changing time.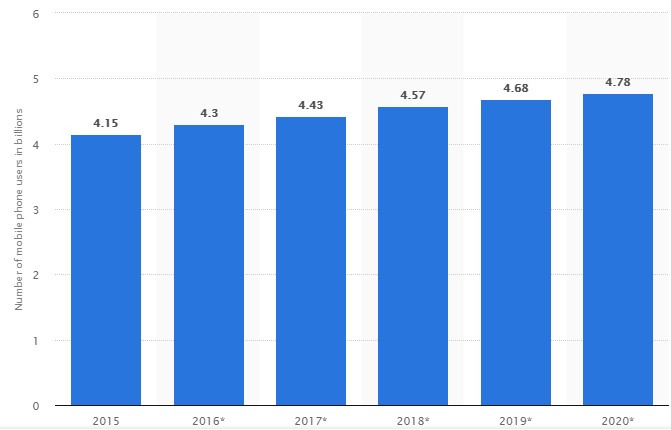 The point we want to pin is that often websites are not mobile-friendly which kill your conversions. People now prefer to use small handy devices which means they are more likely to visit your website through their mobile device. If you do not provide your customers the convenience of web responsiveness then this might make your website abandoned that will prove a big drawback to your company. So, you must keep in mind to make your website responsive. Once done, you will probably enjoy the Benefits of Responsive Web Design.
5. Unclear Navigation
Navigation of any site plays a significant role in converting visitors into customers. Navigation is basically a path for visitors to become customers. This is the path that will lead the people towards your company and ultimately turning them into customers. If you do not provide visitors with a clear path then it will drag the visitors back to where they started and thus choosing others over you. On the other hand, if you provide them a clear navigation they will then lead to your desired action without putting any effort. So, it is your responsibility to not provide your visitors any inconvenience or else they will back out.
6. Having No Logo
A logo is the identity of any company. There do exist many companies in the digital market that have no logo. On the contrary, there are even more companies that are identified only by their logos. So, this thing should not be avoided. You should always prefer to have a logo of your company so that the people might appeal through this and convert to you.
7. Including Heavy Content
Too much of anything proves to be toxic. Similar is the case with the elements of the page. You should avoid including too much of the content. The inclusion of too much text will only discomfort the visitor. Adding too much content does not necessarily mean that you will attract or impress them. It is possible that this too much content can distract your customers away from your site. Instead of attracting through the given information you will simply distract them through the heavy amount of the included content. So, you need to only include the important information in a concise way.
8. Copied Copy
Duplication is another mistake that kills your conversions. People demand originality. The inclusion of the duplicate content will mark not a good impression on your customers. Avoid using the content that already exists somewhere. Keep the content original. This content uniqueness will automatically result in high conversion rates.
9. Use of Small and Unreadable Fonts
Who will stay on your website if the information provided there is unreadable? Obviously, no one! Use of very small and unreadable font is hence a big mistake by the web designers. The text should be in simple style in order to avoid the risk of unreadability and the font size should be kept normal that an eye can easily see.
10. Placing the Most Important Information at the Bottom
Another common mistake by a web designer is that he places the most important information below the page fold which is quite a wrong tactic. The most important information should always be placed above the page fold. Often, people who visit a webpage tend to read only the top mentioned information thinking of its importance while ignoring the bottom given information. So, this should be taken into consideration while designing a website.
11. Insecure Website
Security is very necessary for everyone in the real as well as the digital world. The website security is affirmed through the acquisition of an SSL Certificate. The "Green Lock" appearing before any URL is a proof of security. It provides the end-to-end encryption which means that the password, credit card number or any other private information will remain private and is not exposed to anybody. Not having the security means your private information is exposed to everybody in between that can be highly dangerous. So, every website should get an SSL Certificate in order to build more conversions as people will only incline to the secure website, not to an insecure one.
12. Not Updating the Website
Not going parallel with the latest trends is way another mistake that proves to be a hindrance in your business conversions. One must remain active to keep updating the website. When a visitor visits a site that is not updated for years, he will think of the ways that a company might not be in accordance with the modern times or maybe it is no longer functional. So, this can have a negative impact on visitors.
13. Jumbling Layout
No one likes jumbled up things. People in the digital world prefers simplicity over complexity. Cluttering or too much complexity makes it difficult for people to understand your message. Including too much of text, images, buttons etc. is just a sure way to drag your customers away. Here's an example of a jumbling layout of a website: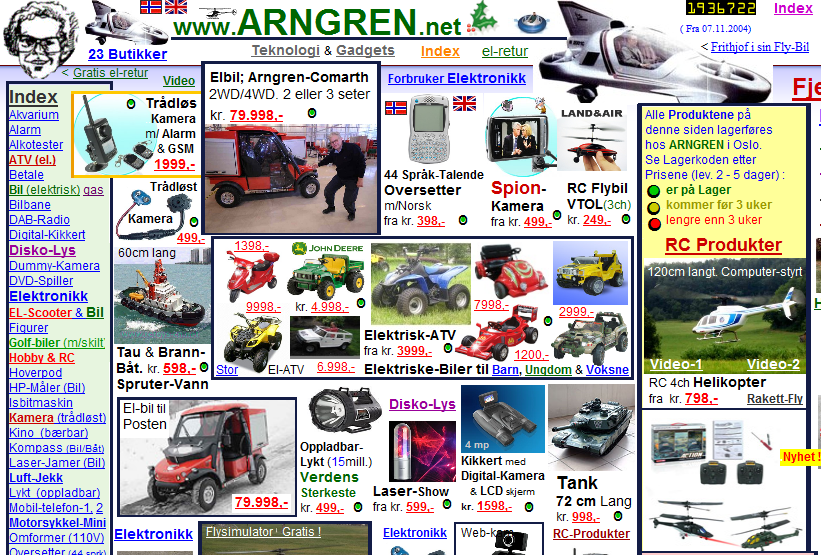 You must have got the proper idea of what it feels like to include so many things on a single page. This is why it is important to only include the necessary imagery, text or buttons etc.
14. Use of Irrelevant Imagery
Images that make no sense or are totally irrelevant can be toxic to your website. Just avoid adding unnecessary and irrelevant images to your site. It will not only prove useless but a hindrance to your conversions.
15. Including Too Many Buttons
This is also another common mistake done by web designers. In order to impress the visitors, they just add up extra things which are rather useless. As mentioned above, the excess of anything is not good so is the case with it. By adding too many buttons, it makes the visitor confuse of what to click. You just need to add the main buttons that will cover all the necessary information. Nothing extra is required.
Endnote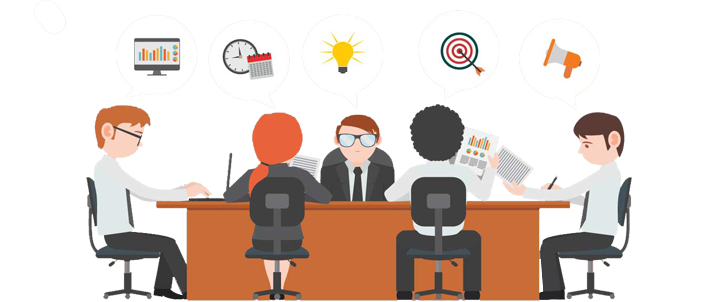 Thousands of people in the digital market are using designing techniques for the sake of their website looking good ignoring that fact that not only looking matters but the functions it performs matters too. Your website not only should be beautiful but functional too. The functions it performs provides you a gift of increasing conversions. But always keep in mind that even the minor mistakes can hurt your conversion right off. If you are looking for the best web designing company then Coding Pixel is the way to go.
Contact Us