Web Development Vs. Software Development: The Simple Differences
Web development has made tremendous changes in the lives of business holders and even someone with little resources to embrace your niche.
Author
Paul Blake
❤️ CodingPixel
Schedule A Free Consultation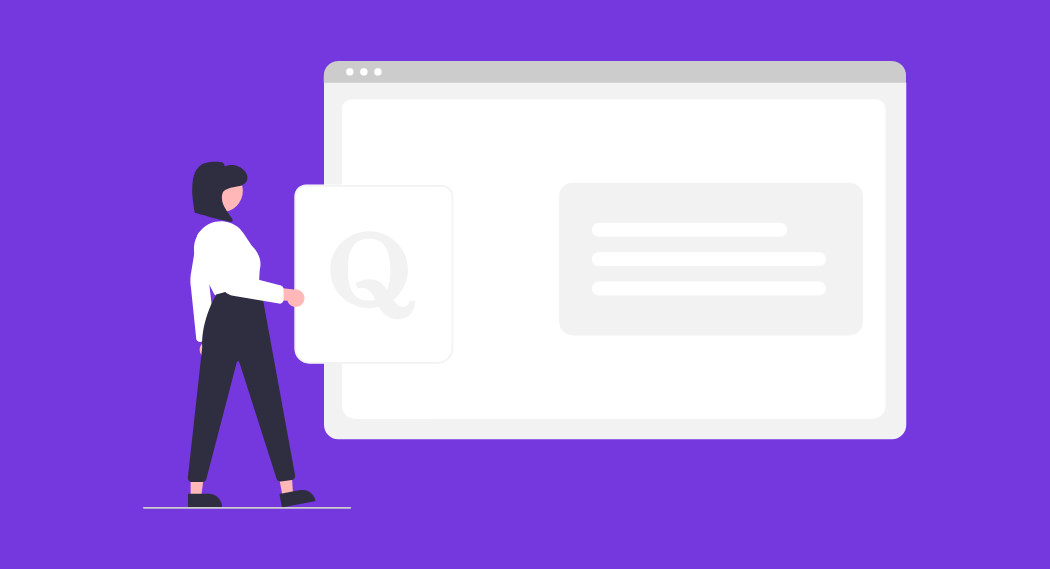 Web development has made tremendous changes in the lives of business holders and even someone with little resources to embrace your niche. Since the world has changed into the global village and every individual prefer to be a part of an environment where they can grow with the fear of growing. This has been made possible by IT which is offering successful projects.
In today's article, we will discuss the detailed difference between web development and software development. In very common practice people don't admit this fact, that these both are different from each other. Let's cover the detail difference in both.
Brief about Web Development
Every business you see today has its online appearance. It is because your business is useless if has little exposure. In past days people believed that successful business comes from the credibility of niche or product. Taking an example of a famous Pakistani brand Gull Ahmed. It is one the brand that took attention of every women and man, either small cottage industry or large enterprise level. In past years this brand holds enough of significance because there was very less or zero competition in the fabric industry. The other reason is Gull Ahmed knew had its good marketing strategy. There were small brochures and TV advertisements launched with its new release.
If we talk about current era competition have gone wider and tough. Every single niche has 1000 brands in correspondence. Since Gull Ahmed made its significant impact from past years so this brand got the trust of people, but on the other hand new brands in fabrics are on the way. They are getting more exposure because they are providing good online assistance online. Companies that have best websites are famous and attract more customer. According to a research, online businesses are generating more revenue than those appear physically.
When you hire a web development company, always remember one thing that this is the first window that appears to people that are watching online. They can be your direct or indirect lead. A good website welcomes every viewer and introduces itself to someone looking forward to having your services.
It helps in better exposure to your brand. For example, you are working in the fabric industry. You are someone who hasn't given thought towards website development. You are working with the best fabric around the globe may be. You have exceptional print and a lot more other brands you think don't have. In this scenario, you think why you are unable to make good revenue even you have best of your service. This is because you haven't given enough of exposure to your brand. When you develop your brand related website it appears at Google search when someone like me, being choosy about brands look for the best fabric in the town. This means you made potential customers while doing the one-time effort.
It shows how professional you work and how well you are doing with your business. Sapphire is again a fabric related brand. It had excellent fabric and somehow was a strong competition with KHAADI. Later own KHAADI i realized that sapphire is not competing it in terms of revenue. So KHAADI went for more launches and focused on its online presence. This result in that KHAADI became the apple of eye for ladies. Whenever they look for clothes they visit websites to get they want.
You can generate a sale in direct or indirect manner. As we know that there were very few brands that online buying facility. Those brands had made a significant impact on their revenue by facilitating user by such functionality. Now, web development business is facilitating people with this online buying and selling options. It is quite possible that someone is not very much fond of shopping and get inspired by your services online. This means you are generating a good profit.
These are the some of the website development importance. How this is different from Software development will be explained below.
Mechanical engineering is now replacing with technology and people are more into developing automatic solutions rather than manual solutions. What actually Software development is here will be educated here with a simple example. For example, you are working in a manufacturing unit. You have 1000 employee that you need to work large machinery. Your power unit ultimate purpose is to maintain a record of meter readings etc. What you will do. Umm, maybe you will keep the whole bulk of information in a big store. That store will not only consume a lot of space but also other resources.
You can seriously have to deal with great stress whenever you need a record from large record books. So don't you want a type of solutions that are durable and significant enough to give you the best results whenever needed? So this is what a software development help you with. It may be for some scale business with a specified set of events. It can also be used for large-scale business.
Coming towards how Software development help business in everyday life. Here are the points.
Brief about Software Development
It reduces manpower. For example, as mentioned above the labor work, or people to whom you were paying plenty of dollars for data keeping will be no longer needed. You can out your all unnecessary manpower into one.
There will no inventory cost needed anymore. If you have to buy a whole bunch of space from somewhere to keep your data safe. Your software will keep all data in microchips with a complete backup. This means that you don't have to worry about your data space.
Your data is accessible anywhere you want. When we talk about automatic software, they help in getting all information really quick. Usually, in large industrial areas, there are several customized software systems are embedded that helps in every unit separately i.e manufacturing unit and supplying unit etc.
Custom Software Development Services gives secured platforms. Standard software development companies always keep this under consideration that these software support complete privacy. So such software development is not only automated business processes but also helps in developing standard operations.
Bring accuracy. It is seen that usually manual efforts do not give accurate results. There is a possibility that human error can prove fatal. So bring up the automatic solutions can bring positivity in both business processes and overall success.
Contact Us