What is Metaverse? Should I Care
Metaverse If you've been hearing everyone talk about Metaverse in conversations and on social media, then trust us you are not alone. And if you don't know what Metaverse is and intricate concepts like AI, Blockchain, Cryptocurrencies, and Metaverse confuse you, even then you're not alone. Metaverse is something that has taken over the virtual […]
Author
Paul Blake
❤️ CodingPixel
Schedule A Free Consultation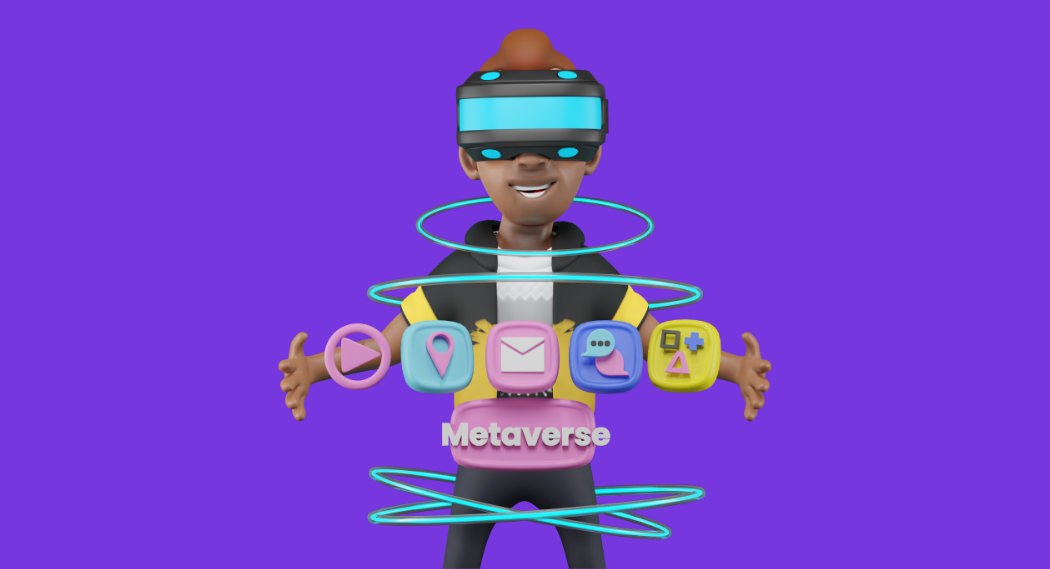 Metaverse
If you've been hearing everyone talk about Metaverse in conversations and on social media, then trust us you are not alone. And if you don't know what Metaverse is and intricate concepts like AI, Blockchain, Cryptocurrencies, and Metaverse confuse you, even then you're not alone. Metaverse is something that has taken over the virtual reality world by storm.  And still, not many people can tell what exactly is metaverse.
Internet. Metaverse. Internet. Metaverse.
The confusion is too much to handle. What is going on?
What is Metaverse? Is it a joke? Is it a meme format? Is it something like Minecraft? Or is it just another version of Zoom where people hang out together? Well, it is safe to say that the Metaverse and the Internet are connected.  And ever since Facebook rebranded as Meta, Metaverse has become a hot topic of discussion.
You cannot clearly define Metaverse because it means different things to different people based on their experience. However, it's not their fault because the lines between reality and the virtual world have been blurred beyond recognition. So, it's not wrong to say that the Metaverse is just an evolution of the Internet and is a combination of online spaces where people can play, work, and socialize as avatars.
But where has this new word come from all of a sudden and how has it taken over everyone's life?
Let's find out!
So, What Is The Metaverse?
The metaverse is a term that can be collectively used to describe a group or collection of virtual worlds. But then, what are virtual worlds, and are they the same as the real world? No, they are not even close to real, rather they exist only in augmented reality and virtual reality applications & games and everything happens virtually over there.
For instance, you can build a house in the virtual world, you can take your metaverse avatar to a gathering in the virtual gathering simulator, and then head to see your virtual friends and family. Apart from games, you can even attend your office meetings and complete your workouts in the metaverse without leaving your home.
People are even getting married in the metaverse!!!
And How Does It Work?
In the metaverse (or virtual reality), all software and applications (that are specifically designed for the Metaverse) are connected to a network. You create an avatar for yourself and it represents you wherever you go. Metaverse is almost like going inside the internet.
Why Is It Important?
So, why should you care about the metaverse? What is so great about it? Well, for starters, it can bring the offline and online worlds together. And that can create a lot of feasibility for mankind. Imagine trying your clothes online or going for a test drive virtually and then buying the stuff in reality.
However, it is difficult to predict right now what exactly Metaverse will be used for in the future since this is just the start of it. But no matter what people say, it is still a concept under process even for highly-advanced companies.
Is Metaverse The Future Of Social Media?
There has been a lot of gossiping about Metaverse and how it might take over social media in the future. But to what extent is it true or can it even be done?
Well, 2021 was the year of technological advancements. Many companies and businesses poured their money and resources into the metaverse. Many big platforms and brands like Facebook (now Meta) and Nike, respectively, also invested massive amounts of money and resources into the metaverse. So, with influential brands trying out the virtual reality of Metaverse, it might become the future of social media.
What Is Next For The Metaverse? (Summing It Up)
Metaverse is still a risky area to venture in, as the majority of people still believe. Many companies and businesses are still testing the waters when it comes to virtual reality. And even though many people are still unsure and skeptical about Metaverse and how it might just be a bigger and more sophisticated version of Facebook and its social environment, the timing of Metaverse's mainstream popularity is perfect. Technologies like Blockchain, Metaverse, and Cryptocurrency are becoming increasingly popular worldwide. So much so that gaming universes like Minecraft and Fortnight have started investing in them.
So, have you been thinking of taking interest in the Metaverse and trying it out? Then you should do that before it is too late.
Good Luck!
Contact Us