Gohar Aslam

App Development

20 November, 2023
Best Practices for Event App Development
Our mobile phones have become a vital part of our lives. Apart from helping us stay connected, they are an excellent source of information and entertainment. Within this context, mobile apps have played an instrumental role in bolstering the use of smartphones for our daily activities. From health/wellness and ridesharing apps to grocery and travel apps – we use mobile apps to perform important or trivial tasks. Likewise, event apps are no exception. Event apps have become beneficial tools for organizing and managing events. They are designed to facilitate and enhance the planning, management, and overall experience of events, conferences, trade shows, and other similar gatherings. These apps are typically used by event organizers, attendees, exhibitors, and speakers to streamline various aspects of the event. If you are an entrepreneur or an investor, you might be interested in knowing more about event app development.
This article highlights key points relevant to the event app development. Read the article to discover vital information.
Types of Event Apps
Various types of event apps offer different features and functionalities. The following are the most common types of event apps. 
1. Event Management Apps 
Event management apps are designed for organizers to streamline the planning and execution of events. These apps provide tools for registration and ticketing, event promotion, agenda and schedule management, speaker and exhibitor management, analytics, and real-time updates.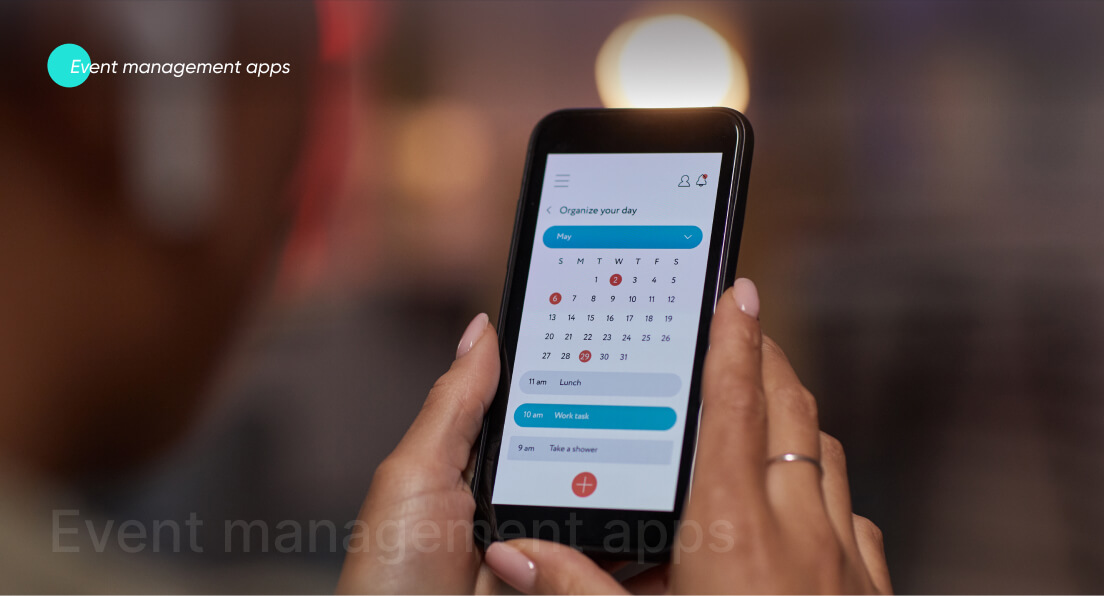 2. Conference & Tradeshows App
Conference mobile apps cater primarily to conferences, trade shows, and exhibitions. They deliver numerous features to inform attendees about the latest updates and activities. These features include interactive floor plans, exhibitor directories, session schedules, speaker profiles, session feedback, and push notifications.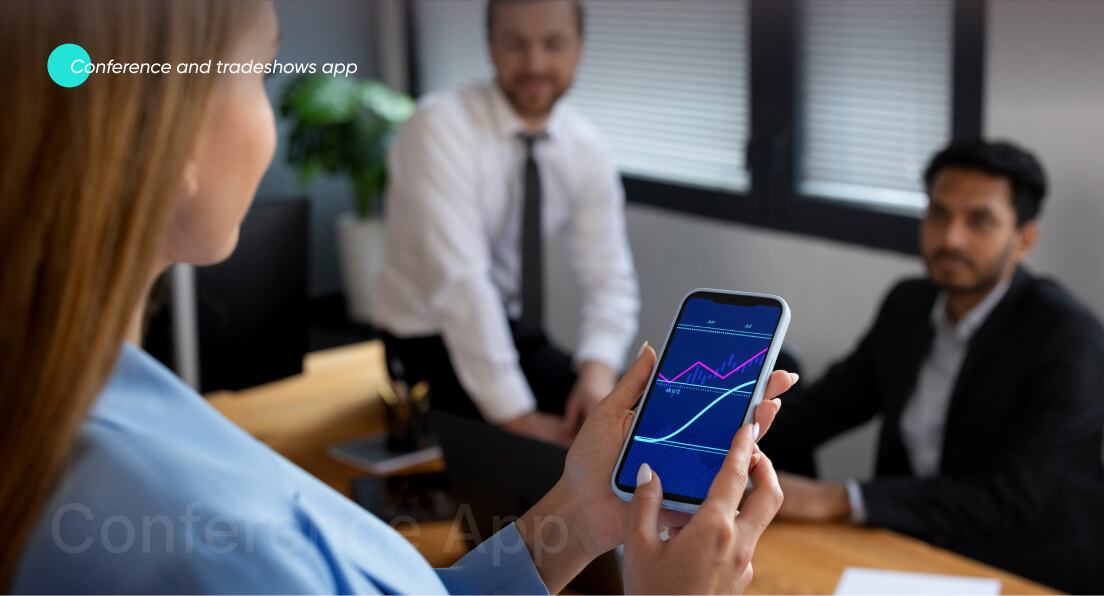 3. Social Event Apps
Social event apps aim to improve the experience of social gatherings, such as weddings, parties, and festivals. They offer features like event invitations, RSVP management, event details, live photo sharing, interactive maps, event countdowns, and social media integration.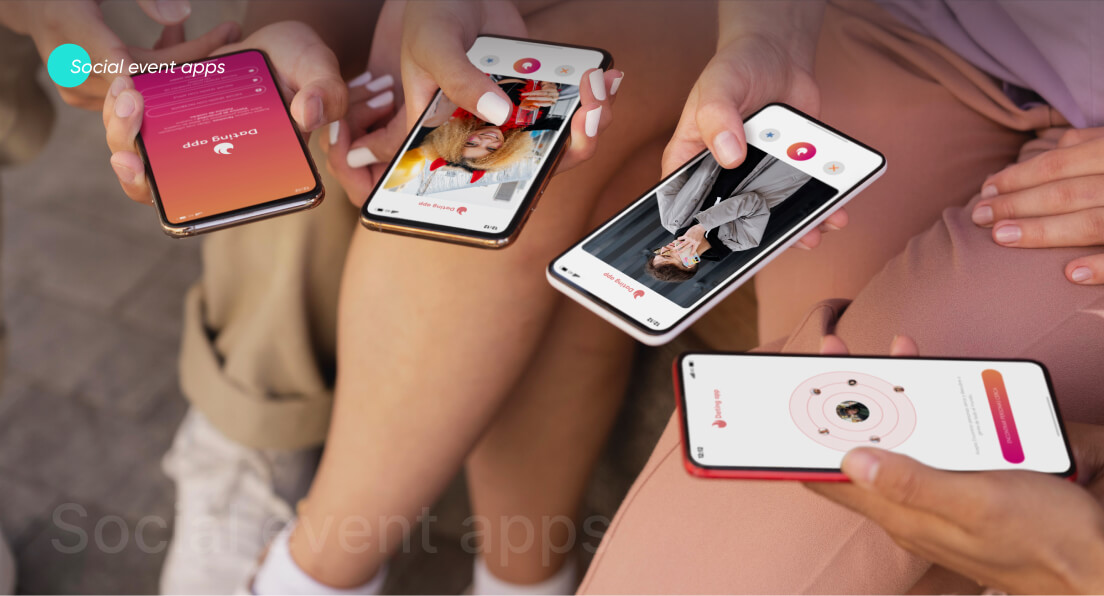 4. Virtual & Hybrid Event Apps
The growth of virtual and hybrid events has stimulated the demand for event apps as they offer captivating experiences. These apps typically include features like live streaming capabilities, virtual networking lounges, interactive sessions, virtual exhibitor booths, and chat functionalities to replicate the in-person event experience.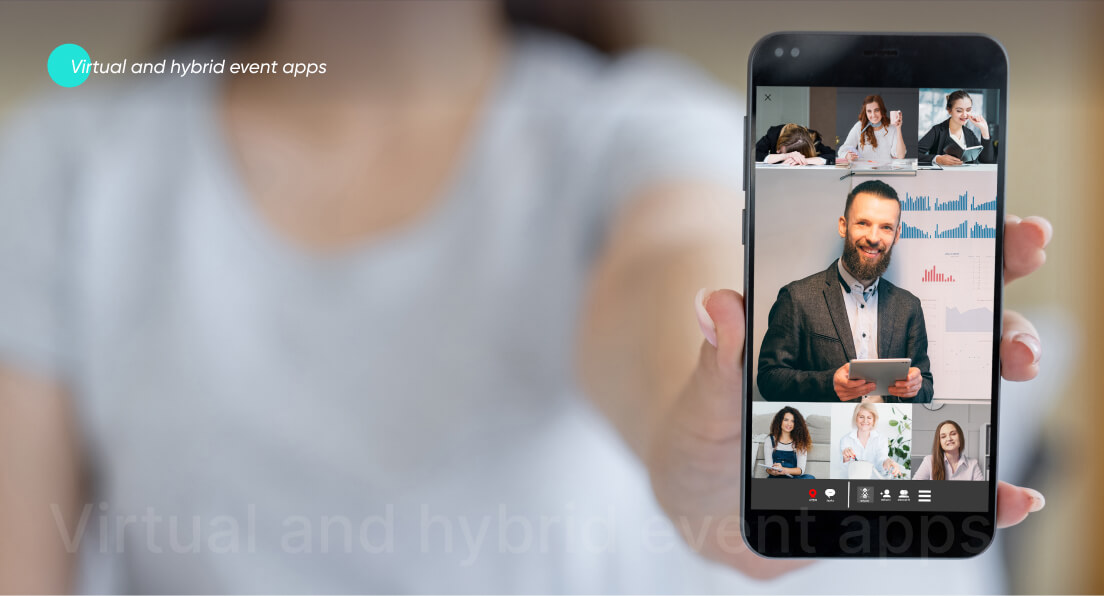 5. Attendee networking apps
These apps focus on facilitating networking and relationship-building among event attendees. They usually include features like attendee profiles and messaging capabilities to assist participants in connecting with like-minded individuals, scheduling meetings, and exchanging contact information.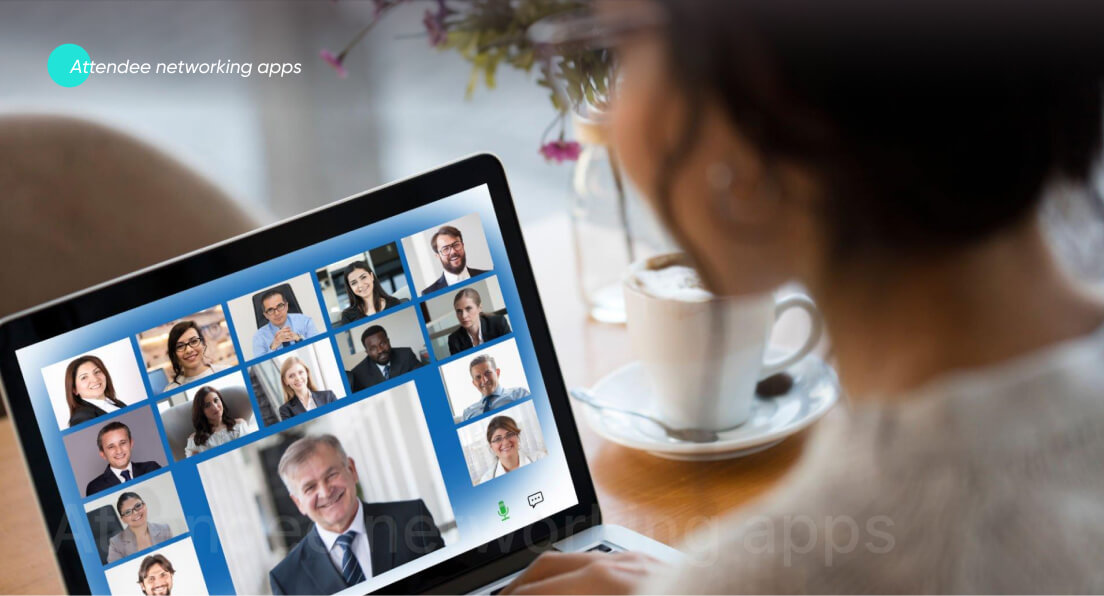 Features of event apps
For event app development, gaining a deep understanding of the features of event apps is essential. They boast numerous features and functionalities critical to these apps' success. Here is a list of standard features found in event apps.
1. Event Schedule
The event schedule feature highlights a substantial overview of the sessions, activities, and timings. It involves session titles, descriptions, speaker information, and room locations. Attendees can browse the schedule, bookmark sessions of interest, and create personalized agendas.
2. Speaker and exhibitor profiles
This feature provides vital information to the attendees, such as detailed profiles of speakers, presenters, and exhibitors participating in the event. These profiles typically include biographies, photos, and information about their expertise.
3. Interactive maps
Users can navigate the venue using the maps and find their way to specific locations. Interactive maps provide attendees with a visual representation of the event venue, including session rooms, exhibitor booths, food and beverage areas, and restrooms.
4. Push notifications
Push notifications are also essential for event app development. They ensure attendees stay informed and engaged throughout the event. Push notifications let organizers send important updates and announcements directly to attendees' mobile devices. These notifications can include schedule changes, reminders, special reports, or alerts about upcoming sessions or activities.
5. Surveys and polls
The surveys and polls feature enables organizers to collect feedback and opinions from attendees. This feature provides valuable data for organizers to analyze and improve future events.
6. Social media integration
Social media integration allows attendees to share their event experiences on social media platforms directly from the app. It may include features like social media sharing buttons, event hashtags, or the ability to view social media feeds related to the event.
7. Event documents and resources
Attendees can access event-related documents, such as speaker presentations, session handouts, or event brochures. Attendees can download and view these documents within the app.
8. Gamification
Event organizers can incorporate challenges, quizzes, leaderboards, or achievement badges to incentivize attendee engagement and participation. Gamification enhances the overall event experience by adding a fun element.
9. Live Q&A
This feature enables real-time communication between speakers and attendees during sessions. Attendees can submit questions or participate in live polls directly through the app. It promotes audience engagement and encourages active participation, ensuring an interactive event space.
10. Analytics and Reporting
Analytics and reporting features allow organizers to track metrics such as session popularity, attendee feedback, and app adoption rates. This valuable information assists organizers in measuring the success or failure of the event and accordingly making sensible decisions for the future.
Don't settle for an ordinary event app! Let us develop a mobile application for you!
Why are event apps popular?
Before initiating the event app development process, you should know the reasons behind the popularity of event apps. They offer numerous advantages over traditional event management methods. Before starting app development, the following are some crucial advantages of event apps.
1. Increased Engagement 
Social event apps provide a platform from where attendees can actively engage with the event. They can access event schedules, speaker profiles, session details, and interactive maps. Attendees can customize their plans, mark favorite sessions, and receive real-time updates and notifications for a more personalized experience.
2. Networking Possibilities 
Event apps are commonly known to facilitate networking among attendees. Attendees can connect with like-minded individuals, arrange meetings, share contact information, and build professional relationships, cultivating purposeful connections. 
3. Information Access
Another benefit of event apps is that they can consolidate event-related information in one place. As such, attendees can quickly find information about sessions, speakers, exhibitors, sponsors, and venue details. Furthermore, event apps enable organizers to instantly share essential updates, last-minute changes, and announcements.
4. Personalization and customization
Conference mobile apps allow attendees to personalize their event experience. They can create their schedules, set reminders for sessions or activities, and receive personalized recommendations based on their preferences. The attendees can maximize their engagement and reap benefits by personalizing the event.
5. Better event planning and management
Event apps streamline event planning and management processes for organizers. They offer features for attendee registration, ticketing, and check-in. Organizers can collect real-time feedback through surveys and polls, gain insights into attendee behavior, and use analytics to evaluate the success of different sessions.
6. Cost and sustainability 
Event apps considerably reduce expenses associated with printed materials. By using digital platforms, organizers can save on printing and distribution expenses while contributing to environmental sustainability by cutting down on paper waste.
7. Sponsorship choices
Event apps provide considerable opportunities for sponsors to gain visibility and expand their business reach. Sponsors can promote their products and services through display banners or advertisements and offer promotional content or special offers. In this way, event apps can help sponsors maximize their revenue and reach their target audience.
8. Data and insights
Event apps generate valuable data and analytics to help future event planning and decision-making. Organizers can collect data to identify trends, measure attendee satisfaction, and make data-driven improvements for future events.
How to create an event app?
The event app development process is a multi-stage process that can be broken down into several stages.
1. Conceptualization & Planning
In the initial phase of conceptualization and planning, the purpose and objectives of the event app are explained. Market research is conducted to understand user needs and preferences and evaluate the competition and industry trends. This information is crucial as it assists in shaping the app's features and determining its unique value proposition. A substantial project plan is created, highlighting timelines, budget, and resource allocation.
2. Wireframing & Design
The next stage involves wireframing and design for the event app. Wireframes or low-fidelity prototypes are developed to establish the app's structure and layout. In collaboration with the design team, the visual aspects of the app are precisely crafted, including creating a visually appealing user interface. Similarly, the app's logo, icons, color scheme, and typography are designed to reflect the app's branding and enhance the overall user experience.
3. Technical development
After the design phase, the technical development of the event app begins. The development environment and infrastructure are established, and the appropriate technology stack is chosen based on the project requirements. The app's core features are implemented, such as user registration, event listings, and notifications. Additional functionalities like ticketing, scheduling, social sharing, maps, and other specific event-related features are also developed. Depending on the app's complexity, integration with third-party services, such as payment gateways or location APIs, may be required.
4. Testing and quality assurance
After the development phase, the app goes through rigorous testing and quality assurance. Unit testing ensures that individual components of the app function accurately and meet the expected behavior. Integration testing is conducted to verify the proper interaction between different modules and components. Compatibility testing is performed on various devices and platforms to ensure the app works seamlessly across different screen sizes and operating systems. Bugs and issues are identified and resolved to ensure a smooth user experience.
Once the app has been exhaustively tested and refined, it is ready for deployment. The app is submitted to the relevant app stores, such as the Apple App Store and Google Play Store, for review and approval. Once approved, the event app development ends, and the app becomes available for download to the target audience.
5. Maintenance and Support
Finally, ongoing maintenance and support are vital to ensure the app's optimal performance post-launch. Regular updates, bug fixes, and feature enhancements are released based on user feedback and changing requirements. User engagement and analytics are monitored to gather insights and make data-driven improvements to the app's functionality and user experience. 
How to monetize an event app?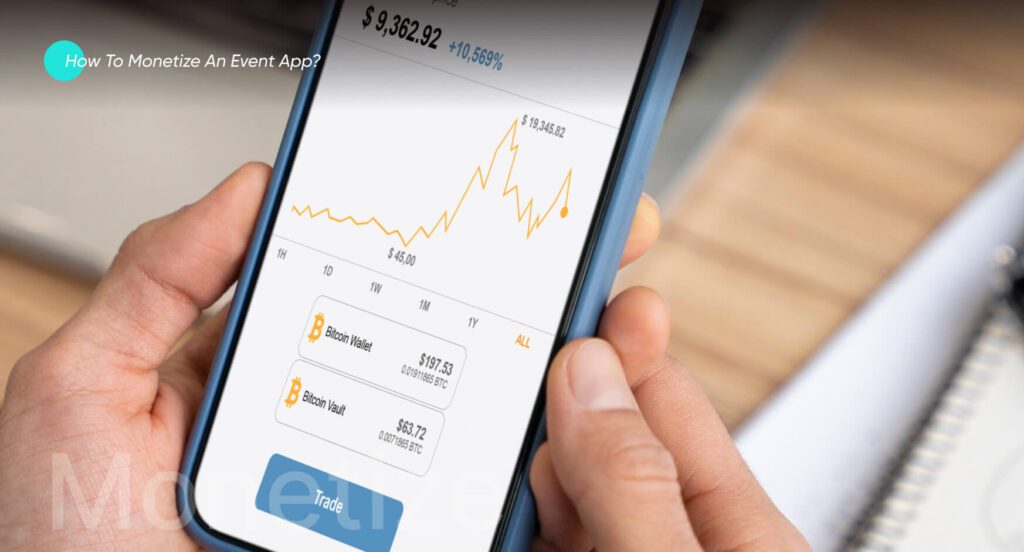 There are various strategies and methods that you can use to monetize an event app. Here are some crucial ways to make money from an event app development.
1. Splash screen
A splash screen is an introductory screen that users see when they launch an app or website. It can be used for advertising to generate revenue.
2. Banner ads
Banner ads are vivid rectangular displayed at the top or bottom of the page. These ads increase the brand's visibility and boost user engagement, helping drive profits.
3. Gamification
Gamification can also be an effective monetization strategy for an event app. For instance, you can collaborate with event sponsors or relevant brands to integrate their products or services into the app's gamified elements. It will help to engage users, and you can generate revenue as a result.
4. Subscriptions
You must not underestimate the importance of the subscription model when it comes to monetization strategies. You can generate revenue by providing access to users for premium features and exclusive content through a subscription model.
5. Freemium
A freemium model can assist revenue generation by offering premium features for a free while providing essential elements for free. Continuously assess and refine your freemium offering based on user feedback and market demand to optimize monetization and user satisfaction.
Leverage our top-level event app development services. Contact us for a quote!

FAQs
What is the purpose of event apps?
The purpose of an events app is to provide a convenient platform for users to discover, organize, and participate in various events. It helps users stay informed about upcoming events, manage their schedules, and connect with other attendees.
How much does event app development cost?
The cost of event app development depends on numerous factors. On average, a fundamental event app can range from $10,000 to $50,000, while more complex and customized apps can cost upwards of $100,000.
What platforms are event apps typically developed for?
Event apps are typically developed for multiple platforms, including iOS (Apple devices) and Android (Google devices), to ensure broad accessibility for users. In addition to mobile platforms, event apps may also have web-based versions.
Can event apps support different types of events, such as conferences, festivals, or trade shows?
Yes, event apps can support various events, including conferences, festivals, and trade shows. The flexibility of event app development allows customization to cater to different event types' specific needs and requirements.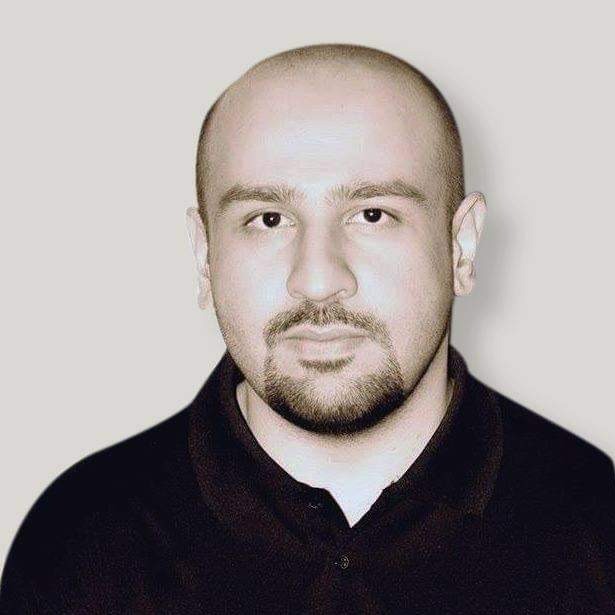 Gohar is a seasoned IT writer specializing in leading technologies. He holds a Bachelor's degree from the University of London, with professional experience spanning over five years in the IT sector. His expertise involves a keen focus on mobile applications, web apps, blockchain, content management systems, e-commerce, and fintech. Beyond the professional field, Gohar is an avid reader and reads extensively about emerging and innovative technologies.