Discover Your Passion, Shape Your Career with Us.
Join Our Team and Be the Change You Seek.
Are you ready to take your career to new heights? At Coding Pixel, we believe in creating a work environment that fosters growth, innovation, and collaboration. We are constantly looking for talented individuals who are passionate about their craft and eager to make a meaningful impact.
The first steps towards your growth are taken by us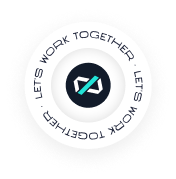 Open Positions Join

Our Team
Wondering what's our interview process like?
Introduction
The initial call is just to introduce ourselves and to know more about your interests.
The assignment
For designers, an assignment helps us clearly gauge your skillsets will fare in our internal environment.
The finishing touches
Finally, you will present your assignment to the founding team and we will roll out your offer letter.
Frequently Asked Question
What are the benefits of working with Coding Pixel?

Coding Pixel offers competitive salaries, flexible work hours, remote options, and a supportive team environment. Coding Pixel also provides opportunities for learning new skills and technologies and career advancement.

What are the requirements for applying to Coding Pixel?

Coding Pixel is looking for talented and passionate website coders with experience in Android, IOS, React, and other web development tools. Coding Pixel also values creativity, problem-solving, and collaboration skills.

How can I apply to Coding Pixel?

You can apply to Coding Pixel by completing the online application form and uploading your resume/portfolio. You can also email us your details and samples of your work.

How long does the hiring process take?

The hiring process varies depending on the position and the number of applicants. Typically, it takes about one to two weeks from the initial application to the final decision.

What is the work culture like at Coding Pixel?

Coding Pixel is a friendly and diverse company that values innovation, quality, and customer satisfaction. Coding Pixel encourages employees to share their ideas, feedback, and opinions. Coding Pixel also organizes regular social events and team-building activities.

What are the benefits of working with website coding pixel?

Leave Encashments, Work from Home, Bi-Annual Bonuses, Play Zone and much more