SHOPIFY DEVELOPMENT SERVICE.
Coding Pixel is the best Shopify development company in USA with over 6 years of experience in Shopify store development for clients. Our certified Shopify developers and Shopify web designers work exclusively to build beautiful custom-tailored eCommerce storefront. With the portfolio of 600+ successful Shopify development projects, Our Shopify developers can build stores from scratch and can perform redesign, theme development, migration to Shopify, and bug fixing.
We offer a wide range of Shopify services, including Shopify custom website development, as one of the leading Shopify development firms in USA. In addition, With the team of 85+ Shopify developers we are the best Shopify development company in the United States for making changes to your current Shopify store. Our Shopify web developers are experts at leveraging these built-in tools in a productive and innovative manner. We offer Shopify development services like as theme customization, integration, module development, bug fixes, and more.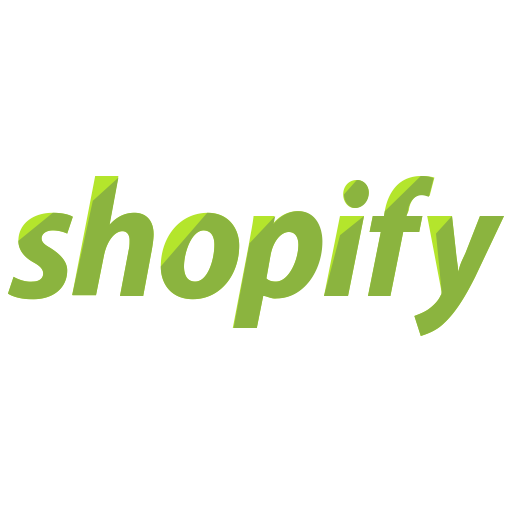 Our Shopify Development Company in USA has the team of best Shopify developers to get any task done. On schedule. They code on Shopify all day, every day, and know exactly what they're doing. Whatever functionality you desire, Our Shopify development company USA can provide. Ecommerce development is no doubt complicated, there are several aspects that need to be considered at the same time and Shopify development in specific is no different, the demand of Senior Shopify developers is sky rocketing. Since the entire concept of a Shopify website is based on user experience, a user coming to the website, and purchasing items. So, Shopify developers need to have the ability to design a website that can "WOW"your potential customers with an eye-catchy website storefront. At Coding Pixel, our team of Shopify website developers and designers keeping every aspect in mind offers top-notch Shopify development service, Our developer is a liquid template design expert who has developed custom Shopify themes to meet specific business needs. We rank among the best Shopify development companies in USA because of our expertise in Shopify development.
What do Shopify developers do?
Shopify developers work on shopify ecommerce platform which means they have an insight into this platform and development expertise in custom-tailored Shopify themes, and altering pre-existing Shopify templates. They can do theme development, customize shopify themes, and can build custom shopify landing Pages.
Whereas other web developers may be proficient in HTML/CSS, Shopify developers are professionals in the Shopify platform, making them more reliable in shopify development projects. In many circumstances, the user has only a hazy vision for their eCommerce development, which the developers realise and turn into reality.
Coding Pixel Shopify Developers have a lot of expertise with Shopify theme design, Liquid template file changes, development, and delivery of high-quality Shopify E-Commerce stores, both private and public. We can develop Shopify themes from scratch based on PSD designs as we are a leading Shopify development company in USA.
We provide shopify development service to clients all around the world, with the majority of our customers hailing from the United Kingdom, Canada and the United States. We're Shopify web design and development experts, and we know how to create high-performing Shopify stores with clean designs, intuitive UX (user experience), and a sales-friendly structure Our Shopify developers are unrivaled.
Why we are the best Shopify Development Company in USA?
1) A Good Portfolio
We have the most extensive Shopify development portfolio, having completed over 600 Shopify stores. Please contact us to view our portfolio, be inspired, and begin planning your next Shopify project with us.
2)  Records of Satisfied Customers
Our work, which is backed up by our expert support and guidance for our clients, demonstrates our inventiveness and skill-set. We have 200+ Satisfied customers.
3) Post-Development Cooperation
At our Shopify development company in USA, We value client relations, The relation doesn't end with the creation of a Shopify Store, but rather continues, You can count on us for bug fixation or other improvements into the Store with changing times.
Hire Shopify Developers
We develop sales-focused eCommerce Shopify stores at Coding Pixel, a shopify development company in USA, by combining your requirements with the proper technology. With our highly customized and user-friendly Shopify development services, you get the best Shopify store. We have 85+ Shopify Developers in our team, We cater to a diverse range of enterprises of all sizes. When it comes to custom Shopify store development, We are globally known best Shopify Development Company in USA!
Shopify Store Development
Our biggest asset is our team and their communication skills, we listen to our clients and build them a tailored solution that matches their brand and Shopify goals. We provide custom made templates, frameworks, layout, color-schemes, and graphics and that suits client's idea the best, our developers and designers never forget their previous experiences and they implement all they've learned to every new Shopify store development project they are working on.
Shopify Website Customization
There's nothing wrong with wanting your store to look better than everyone else's out there, the competition is at its peak and our team is here to help you get an edge with the help of our Shopify store customization services. Whether the changes you want are small: changing the font style, background images, layout, etc or drastic like changing the complete outlook of the store, or the platform, etc, don't worry and come talk to our team and then leave the rest on us.
Shopify Theme Development
We also provide theme development services, whether it's for something niche or a basic web store our team can take care of it. Customization is the key; our team builds templates that are adaptable, innovative, highly optimized with high-performance rate. Our templates are mobile-ready and cross-browser compatible. so feel free to come to us, and tell us your requirements so we can help.
Shopify Integration
A great way to increase user engagement is to implement integration in your Shopify store, our team with help you integrate your store with not only social media apps but with different payment sources like PayPal or debit card option. It brings efficiency, increases customer dependency and ensures success in the business.
PSD to Shopify
We can convert your PSD design into a fully optimized, rich-quality, cross-browser compatible Shopify theme at Coding Pixel Shopify development company USA. Through PSD to Shopify conversion services, our specialists produce responsive eCommerce websites and flexible layouts. Put our professionals to work on your next project.
Shopify Store Migration
To ensure data integrity and compatibility, we facilitate e-commerce site transfers from other e-commerce platforms to Shopify. We use the Shopify API, web services, and SFTP to provide interfaces to third-party apps and services.
Why Us?
Quality Shopify Developers
We are a prominent Shopify development company in USA, and we have a team of the best Shopify developers. If you have great ambitions for your eCommerce business, contact our Shopify developers. Being in the market for than 8 years, our shopify developers have gained the experience and confidence in what they do. They're extremely motivated and continually looking for new methods to learn, which helps them solve problems and produce better tech. We have a hand-picked team of qualified Shopify developers on staff, and we're dedicated to providing high-quality Shopify website development to clients in the United States and beyond.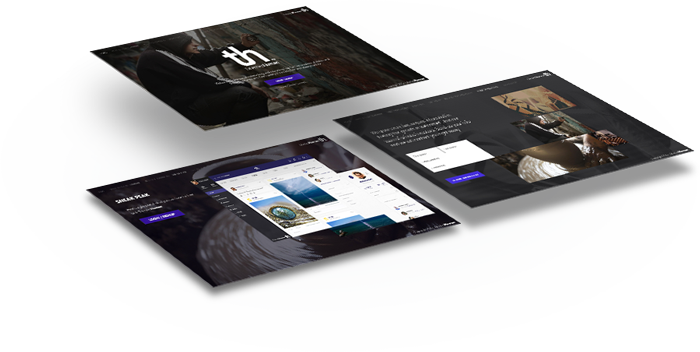 Our Shopify developers are well versed in Shopify web design & development with years of experience in Shopify store build and Shopify store redesign.
Our 600+ global clients can't be wrong

Have a project in mind?