SHOPIFY DEVELOPMENT SERVICE.
Our certified Shopify developers and Shopify store web designers work exclusively on the Shopify platform to build beautiful custom-tailored eCommerce storefront.
We are among the best Shopify development services with over 6 years of experience in Shopify online store development.  With the portfolio of 600+ successful Shopify development projects, Our Shopify developers can build stores from scratch or can perform redesign, add custom feature development, custom theme development, migration store from another platform to Shopify,  and any sort of bug fixing.
Best Shopify Development Service for making small tweaks to your existing Shopify store to designing a custom Shopify website as per your requirements.
Website development is no doubt complicated, there are several aspects that need to be considered at the same time and Shopify development in specific is no different, the demand of technical Shopify developers is increasing on the daily. Since the entire concept of a Shopify website is based on user experience, a user coming to the website, and purchasing items. So, Shopify developers need to have the ability to design a website that can "WOW" your potential customers with an eye-catchy website storefront.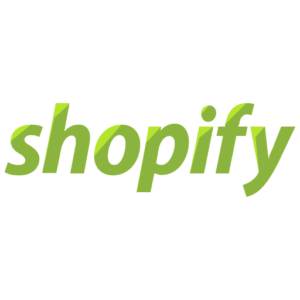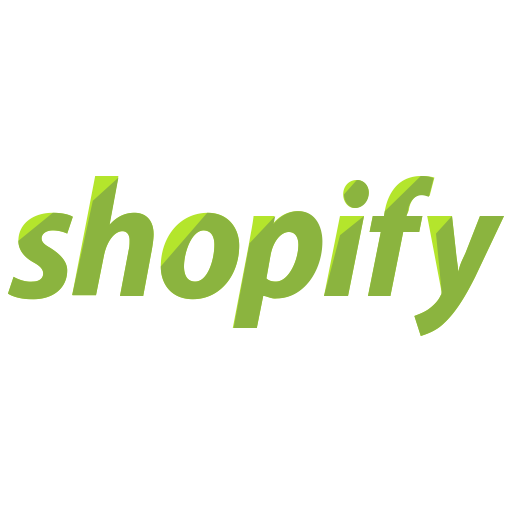 At Coding Pixel, our team of Shopify website developers and designers keeping every aspect in mind offers top-notch Shopify development services with our robust Shopify solutions. The stores our team develops have are user-centric with appealing front-end that engages the customers and helps the client capitalize on current and future opportunities.
What do Shopify developers do?
Shopify developers are exclusive to Shopify, which means they have an insight into this platform and development expertise in custom-tailored Shopify themes, and altering pre-existing Shopify templates. They have an insight into theme development, Managing Complete Shopify Store Setup/ Customize Shopify Themes, and Building Custom Shopify Landing Pages.
Where the other web developers may be good in HTML/CSS website coding but Shopify developers are experts in Shopify store development, which makes them more trustworthy. In many cases, the user has a vague idea about their eCommerce development, and the developers realize their vague ideas, convert them into reality.
At times, certain page development apps for Shopify helps in creating apps on Shopify. However, highly customized pages require developers.  Here, the developers have knowledge of theme coding, custom Shopify store development, new trends, bugs fixing, and make the website appealing to more audiences. On the contrary, non-Shopify developers do not have this knowledge in many cases.
The Shopify developers are needed for the work to be done in the areas of Store setup, Theme customization, Store development, Theme installation (Free or paid theme), Configure Shopify settings, Top links management, Menus and submenus, Header, Site logo, Contact information, Blog link, Search bar, Footer, Best collections, Store links, Home page, Slider/banner, Featured collection/products, Brand/vendor slider, Best selling products, Category page, Tags filter, Product listing, Pagination, Product page, Blog page, Custom pages.
You can create a basic Shopify store but for advanced pages, you need a Professional Shopify developer in the USA. A professional e-commerce company can provide you with the result you want for your Shopify store. The question arises, how to find such a Shopify developer? What to see in choosing one? Well, that is east you are already at the website of the top Shopify development company in Los Angeles. You can Browse and check case studies on the website, can read testimonials and reviews or can get in touch with our Shopify developers for more information.
What to look into a Shopify Developer?
Three essential things:
1) A Good Portfolio
Shopify developers should have an impressive portfolio and previous work record.
2)  Records of Satisfied Customers
The customer's reviews shall be positive and many.
3) Post-Development Cooperation
The game doesn't end with the creation of a Store, but rather continues in the form of bug fixation or other improvements into the Store with changing times. So, the Shopify developer must be considerate enough in such cases.
How to contact and choose a Developer?
You can contact Shopify developers through our contact form.
1) Get in touch with Business Analyst
The first step is to extensively search for reliable Shopify developers is to get in touch with business analyst and tell requirements.
2) Discussion about the Project in Detail
One has to make certain outlines relating to the work he/she needs to get done from Shopify developers. This way, the Shopify developer can get the idea of what the customer wants/desires.
3) Setting a Budget
Set an affordable budget beforehand is an imperative step for shopify store development. The terms and legalities must be decided before the project starts in order to avoid any kind of inconvenience later.
Hire Shopify Developers
Our Shopify website development services are vast, they become the talk of the town and are a great help when it comes to custom Shopify store development. Our intuitive digital stores have changed the way people shop, our services come with customer loyalty, security, and defining the automation of business which gives our clients a competitive advantage. We are globally known because of the Shopify services we provide.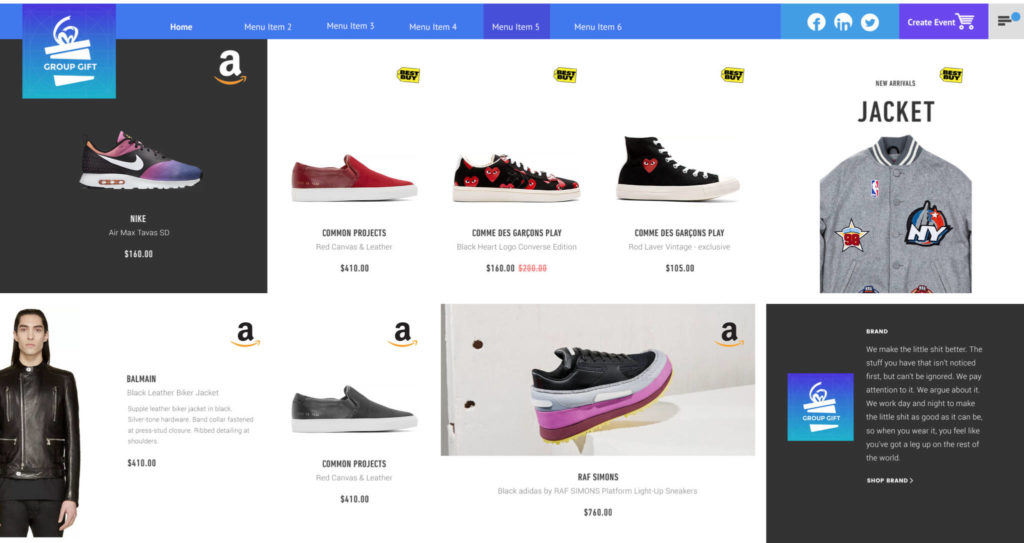 Shopify Store Development
Our biggest asset is our team and their communication skills, we listen to our clients and build them a tailored solution that matches their brand and Shopify goals. We provide custom made templates, frameworks, layout, color-schemes, and graphics and that suits client's idea the best, our developers and designers never forget their previous experiences and they implement all they've learned to every new Shopify store development project they are working on.
Shopify Website Customization
There's nothing wrong with wanting your store to look better than everyone else's out there, the competition is at its peak and our team is here to help you get an edge with the help of our Shopify store customization services. Whether the changes you want are small: changing the font style, background images, layout, etc or drastic like changing the complete outlook of the store, or the platform, etc, don't worry and come talk to our team and then leave the rest on us.
Shopify Theme Development
We also provide theme development services, whether it's for something niche or a basic web store our team can take care of it. Customization is the key; our team builds templates that are adaptable, innovative, highly optimized with high-performance rate. Our templates are mobile-ready and cross-browser compatible. so feel free to come to us, and tell us your requirements so we can help.
Shopify Integration
A great way to increase user engagement is to implement integration in your Shopify store, our team with help you integrate your store with not only social media apps but with different payment sources like PayPal or debit card option. It brings efficiency, increases customer dependency and ensures success in the business.
Shopify SEO
We specialize in developing strategies for your digital solutions, our SEO strategies include keyword search, content marketing, on-page SEO, etc, depending on what your Shopify business website currently needs and what will be the most effective approach to gain organic traffic.
Shopify Website Maintenance
We believe in having our client's back long after the development process too, our job is never entirely done after delivering the project. Our team is always available for assisting the client with Shopify website maintenance whenever they find the need for it.
Why Us?
Quality Shopify Developers
Being in the market for than 5 years, our developers have gained the experience and confidence in what they do. They're self-motivated and always looking for new ways to learn, which makes them better problem solvers and great developer
Hire Shopify Developer for your Shopify Store
We have a handpicked team of in-house certified Shopify developers, we are committed to providing high-quality Shopify website development service to clients in the USA and beyond.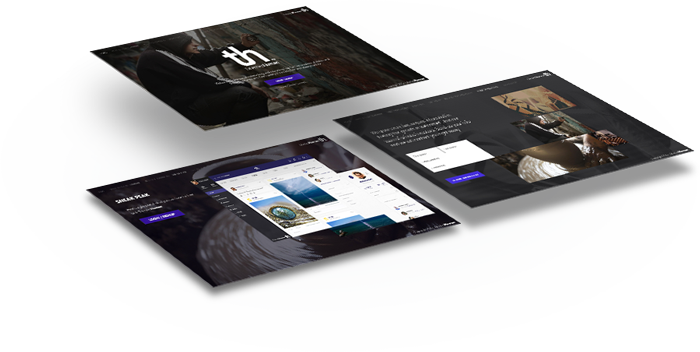 Our Shopify developers are well versed in Shopify web design & development with years of experience in Shopify store build and Shopify store redesign.
Our 600+ global clients can't be wrong

Have a project in mind?