Social Network Website Design Agency
Best Social Networking Website Development Company, Highly Experienced Social Media Website Designers & Programmers – We have the edge over others.
Hire Coding Pixel For:
Social Networking Website Design
Social Networking Website Development
Social Media Website Design
Social Media Website Development
Social Network Development
Community Website Design
Custom Social Media Web Development
Video Based Website Development
Photos Baed Social Network Development
Enterprise Social Media Website Development
Count on our award-winning excellence in developing enterprise level social networking website design and development. Contact our social media website designers.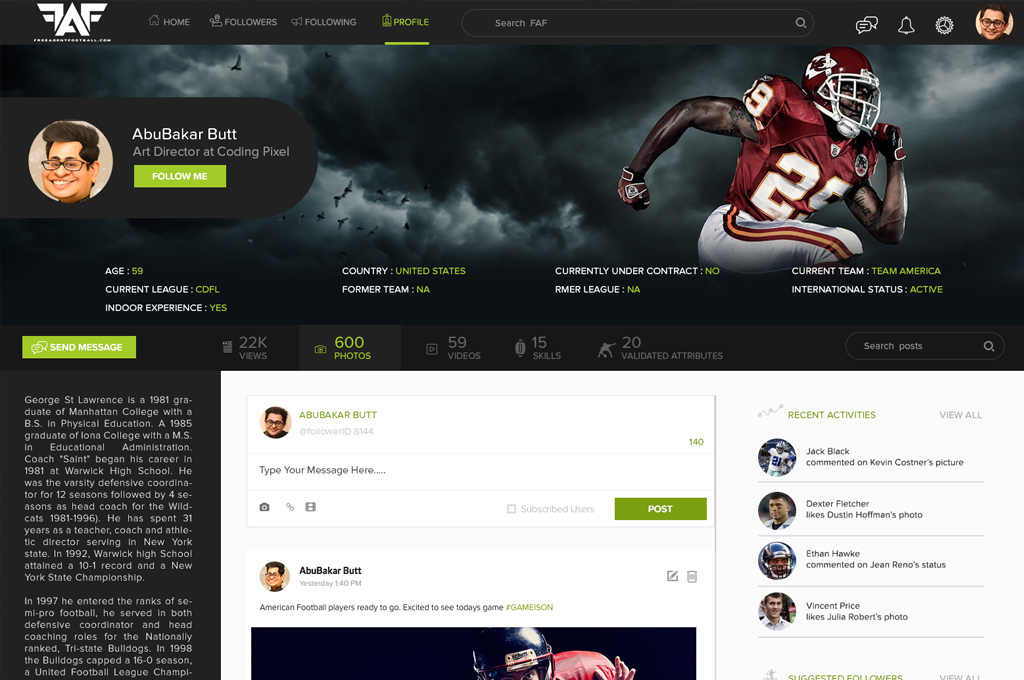 In the year 2012, a group of young and motivated social media developers and former software engineers started Coding Pixel with an aim to make it top social networking website development company. With billions of clients utilizing long range social networking sites like Facebook, Twitter, Tinder, Instagram everybody realize social networks has consistently been colossal achievement. Coding Pixel is a reliable company to built eye catchy Social Networking and Social Media's Website Development with the team of experience social media website developers. Our website designers design custom website as per requirements client put forward hire us to develop a social networking website.
Are you're looking for an effective team to develop you a social media network website based on your idea? Do you think you've a billion dollar social networking website idea that can turn you into the next billionaire if just executed right? Then hire our social media websites designers and developers.
SOCIAL MEDIA WEBSITE DESIGN & DEVELOPMENT SERVICE
Coding Pixel is a best social network development company that develops custom social media networking websites, social media websites, social media games and social media portals.
We have expertise in making:
Social Networking Websites Like Facebook
Social Networking Websites Like Instagram
Social Networking Websites Like Linkedin
Video Social Networking Websites like YouTube
Photos Sharing Social Media Website
Video Sharing Website
Social Media Development for Professionals
Social Media Development for Jobs Seeker
Hangout Website
Social Blogs
Live Blogging Website
Wikis Website
Social Media Website for Teens
Social Media Website for Women
Images Bookmarking Website
Forum Website
Social Job Boards
Question Answering Site
Event Management Websites
Social Media Website for Foodies
Social Networking Events Website
Social Media Website for Travellers
Social Media Website for Athletes
Meetup Website
Media Sharing Website
Career-based Social Website
Community Website
Messaging and Chatting Apps
Social Gaming Apps
Social Media Coaching Website
Social Quiz Websites
Contest Websites
Mobile Dating Websites
Leading Social Network Website Design and Development Company
You need an Experience, Talented & Hard working development team. We Provide Social Network Development Service to clients.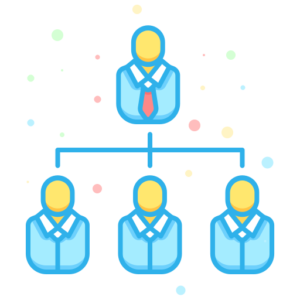 We build custom social networking platform, social media websites, online communities and social networking websites with great graphic user interface, high level functionality and responsive website and best coding practices. Our product designers have been building long range informal communication sites from numerous years now.  Our web based development expertise has been recognize by top IT magazines and online journal.
Coding Pixel being the best social media network development company has helped many startups with social media website development. We ensure hues, format, and usefulness is pixel perfect in websites or applications that we make. We comprehend that significant highlights of interpersonal interaction sites, for example, informing, evaluations and remarks ought to consistently be the piece of interpersonal organizations we create. We combine our web designing and development skills to come up with best social media websites.
Social Media Development Company
With All Social Media Network Features Expertise Like:
Authorization
Messaging
User Profiles Creation
Photos and Videos Uploading
Search Bar
Feed
Groups
Privacy and Security
Notifications
Online ordering
Ability to Extensively Customize Individual Profile
Social Sharing
Live Streaming
News Feed
Mobile payments
Location Based Service
Influencer marketing
Ability to Expand User Following
Social media platforms integration
Chatbots
Profile Creation
Attractive Profile Features
Secure Login
Privacy Controls
Advanced Settings
Advanced Search Criteria
Real-Time Messaging
Google Map Integration
Content Sharing
Audio/Video Chat
Image/Video Editing
INTEGRATED FUNCTIONALITY
Facebook Connect & Email Login
Photo Gallery & Comments
Private Messages & Message Board
Rich Text Blog
Community Discussion & Forum Threads
Event Calendar
Content Flagging
Content Management System
Advanced Statistics
Viral Downloadable Media
User Polls
Ecommerce Marketplace
Affiliate Programs
Music / MP3 Players
User Dashboards & Profiles
YouTube Video Gallery & Comments
Friends List
Editing Wall Comments
Featured Content
Classifieds
Basic Email Notifications
Database Development
Customizable Profiles
Facebook Applications
Contests
Tiered Memberships
White Labelling
Intro Animations
Status Update Feed
Media Rating System
Blogs & Blog Comments
Basic Privacy Settings
Group Meetings
Criteria Based Search
Administrator Panel
Ad Management System
Profile Themes & Skins
Flickr & Twitter Feeds
Chat & IM
User Storefronts
User Generated Keywords
Animated Games
Social Media Website Developers
Life today without online communities is unimaginable, every internet user use at least one social media website, Facebook, twitter, reddit etc. and we also need to accept the fact that life without these communities has become impossible especially if you want to make your place in this competitive environment.  And like everybody else are you also looking for someone who will help you develop your own social networking website exactly like you've in mind? Or you've an idea that you think will be a huge success if implemented right? All you've to do is hire our professionals and leave everything else up to us.
Our social networking website developers have experience creating numerous online community websites, forums, community portals, online communication software, dating sites, microblogging websites, matrimonial website & social media web solutions etc. Social networking website development is in the DNA of Coding Pixel.
Our aptitude lies in social media development,  we have worked with many Start-ups and Enterprises and helped them with custom social media web design and development Our process of website designe and development is to give you the absolute best unfailingly.
Social networking sites we create talks the quality and expert development itself. Our business developers will work with you to comprehend your plan to the fullest, with questions and counter questions we will ensure we are in agreement. Your requirements will be understood completely, we will begin working on your social networking web design with professional attitude. On endorsement our developers will begin coding your social networking website.
We artfully combine our web designing and web development skills to create immaculate social network websites for our clients.
If you are looking for a best social media web design company we are the right choice, we've designed some incredible social media networks over these years as expert social media network web designers. We know by fact that social media websites can be of huge success therefore our company can help you transfer your vision into an actual cool web design. Our team consists of more than 50 versatile graphic designers, UI/UX designers, supervisors, engineers, UI planners, and developers to ensure all the social media website we design stay wonderfully structured and flawless in usefulness.
Our social media website design procedure comprises of appropriate documentation, arranging, wireframing, structuring, coding, and testing. We make sure to come up with product just as per the requirement client put forward. We guarantee unwavering quality, great pricing, and above all client satisfaction.
Social Network Strategy/Planning – Our planning phase involve understanding your idea and come up with the best solution.
Social Network Prototyping – We test Ideas by creating MVP.
Social Media Network Branding – We make sure branding elements we make are perfect
Social Media Website Development – We do Social Network website development as per your idea.
Social Mobile App Development – We can convert your social media website into functional android and iOS app.
Social network development tools
Here's a table with technologies that we usually use for frontend, backend and app development.
FEATURE
FRONTEND
BACKEND
IOS
ANDROID
Login
Facebook API, Google API, ReactJS
Django-all-auth, Django-rest-auth, Auth0, Django-rest-framework-jwt, PostgreSQL/Redis for sessions
Alamofire, ObjectMapper, Keychain Access, Facebook API, Google Sign-In SDK
Retrofit
User profiles
Locationpicker

Cropit,

ReactJS

Custom logic on top of Django and/or DRF, PostgreSQL for data storage
Alamofire, ObjectMapper, SDWebImage, AVPlayer
Retrofit, Hawk, Glide
Connections
React Infinite

Scroller, ReactJS

Custom logic on top of Django and/or DRF, PostgreSQL/Redis for data storage
Alamofire, ObjectMapper, SDWebImage
Retrofit, Glide
Messaging
WebSockets,ReactJS
WebSockets through Tornado/aiohttp + Redis, Centrifugo, PostgreSQL/RabbitMQ for message storage and queueing
WebSocket (Starscream or Sockets.io)
Socket connection, Glide
Creating posts
HTML5, ReactJS
DRF and DRF serializers for HTTP and logic handling, PostgreSQL for persistence, add to search index in Elasticsearch/Algolia
Alamofire, ObjectMapper
Retrofit, Glide
Uploading photos and videos
HTML5, react-player, ReactJS
For small projects, easy-thumbnails; otherwise Thumbor for handling thumbnails
Alamofire, ObjectMapper
Retrofit, Glide
Push notifications
react-toastr,

ReactJS

PushWoosh, Firebase Cloud Messaging
Firebase or APNS
Native push notifications
Feed
React Infinite

Scroller,

react-play, ReactJS

Custom logic on top of Django/DRF and PostgreSQL/Redis for storage, caching, and pagination
Alamofire, ObjectMapper, SDWebImage, AVPlayer
Retrofit, Glide
Globally appreciated: We are among the top-rated Social Network Development Companies worldwide.
We understand as you speak: Our Company speaks human.
Expertise: We have experienced senior level developers and project managers.
Solution to your problem: Our analysts, designers, managers, and developers can translate your complex idea into easy practical solution.
Enterprise Social Networks Development
SDKs:  Social network SDKs, Apple SDKs, Laravel Socialite, Spring Social
Technologies: NodeJS, PHP frameworks, .NET, Python, JAVA, C, C++
Messager: Socket.IO, Java Socket Messenger, Javescript Websocker, VoIP; Drupal Chat (Drupal); HTML5 web socket, Client server chat C++, Lara social, Laravel Echo (Laravel)
Chatbot development: WotNot, BotMan, Chatfuel Amazon Lex, Botsify, FB Messenger Platform, Telegram Bot API.
Got a Project Idea? Let's Discuss!