Gohar Aslam

Software Development

11 October, 2023
The Significance of Hotel Management Software: Key Takeaways
Technology spreads over every sector of the economy, radically transforming every industry. As such, the hospitality industry is no exception. The digitization ushered by the adoption of hotel management software has allowed hotel business owners to consolidate their operations and tasks in one place. Software for hotels helps hoteliers automate even basic processes and manage and streamline various vital aspects of their business – enhancing efficiency, boosting productivity, and ensuring better customer service, resulting in optimized business growth.
What is a Hotel Management System?
A hotel management system or Hospitality software typically includes a reservation, room inventory, billing, invoicing, housekeeping, and customer relationship management functionalities. From a guest's online reservation to checkout, hospitality management software offers end-to-end assistance overseeing a guest's entire journey. Whether you own a small hotel or spearhead a multinational hotel chain, rest assured that software for hotels will sweep off your hotel management perplexities.
Hospitality Industry Growth
According to research, the hospitality industry is expected to grow to $5,8616.66 billion in 2027. The hospitality industry growth is intertwined with steady economic growth in developed and developing countries. In contrast, emerging markets in developing countries are expected to grow slightly faster than developed ones. Significantly, Asia Pacific was highlighted as the largest hospitality industry market, followed by North America. This development is also a harbinger of positive growth for the hotel software market, poised to grow by $1176.2 million during 2023-2027.
Key features of Hospitality Software
1. Reservation Management
The reservation management feature allows hotels to manage and organize their room inventory, rates, availability, and reservations from one primary location. It also assists in preventing double bookings and overbooking and enables hotels to optimize occupancy rates.
2. Front Desk Management
This feature enables the front desk staff to check in and out guests quickly and seamlessly. The software allows staff to maintain guest information, reserve rooms, and process transactions.
3. Housekeeping Management
This feature is designed to ease and assist hotels in managing their housekeeping operations by providing a list of rooms that require housekeeping services. In addition, the software also permits the staff to designate tasks for the housekeeping team, track cleaning schedules, and supervise inventory.
4. Billing and Invoicing
The billing feature enables hotel management to generate and manage guest invoices. The staff can process payments, print receipts, and organize guest folios through this feature. Also, hotels can generate reports regarding their financial transactions through the software.
5. Point of Sale
The point of sale (POS) feature is crucial because it allows hotels to process transactions related to numerous services provided by a hotel, such as room service, restaurant food, dry cleaning, and spa/sauna/swimming pool services. The POS feature commonly includes functionalities like menu management, order management, and payment processing.
6. Reporting and Analytics
Hotel management software also enables hotels to generate reports on their business operations, financial transactions, and guest data. It allows hotels to identify areas of improvement and make data-driven, informed decisions.
7. Channel Management
The channel management feature helps hotels manage their online distribution channels, such as online travel agencies (OTAs), global distribution systems (GDS), metasearch engines, and the hotel's website. It allows hoteliers to streamline their rates, availability, and inventory and ensure quick distribution on all channels.
8. Loyalty Programs
A loyalty feature is designed to reward and retain loyal customers by offering them numerous benefits, discounts, and incentives. This feature aims to encourage customers through loyalty programs, which helps to boost repeat business.
9. Mobile Access
This feature allows staff to access the hotel management software from their mobile devices. It enables staff to check guest requests and manage communications and operations from anywhere, anytime.
10. Integrations
This feature allows hotels to integrate their software with other systems, such as customer relationship management, payment gateways, online booking engines, channel managers, and POS systems. It helps to streamline operations and improve guest experience.
Advantages of Hotel Management System
1. Streamline Operations
With hospitality software, you can streamline operations and reduce the risk of human error. You can expect the automation of your primary processes to improve overall efficiency. The software provides centralized management, improved performance, better guest experience, increased security, and accurate data reports.
2. Better Time Management
From room booking to generating analysis reports, hospitality software will automate and organize daily processes and operations. It can help simplify tasks, save valuable time and effort for the hotel staff, and ensure promising personalized service to guests.
3. Improved Customer Relations
Software for hotel management ensures a more personalized and attentive service to guests, leading to better satisfaction and cemented loyalty. The software can enable hotel staff to offer customer support to guests effectively, promptly respond to their requests, and intensively heed guest feedback. These benefits culminate in enhanced customer relations, driving sales.
4. Boost Hotel Bookings
Hotel industry software can significantly bolster customer bookings. The software will allow integration with channel managers and online booking engines that promote your hotel rooms to more significant audiences. In addition, guests will experience a convenient booking procedure and receive real-time availability updates, leading to a superior customer experience.
5. Top-Level Marketing Strategy
Software for hotel management can also augment a hotel's marketing strategy. It is a vital source of information regarding data analysis, guest segmentation, social media engagement, reputation management, and guest feedback. This information can be used to craft more personalized and targeted marketing campaigns.
6. Better Revenue Management
Software for hotels can help staff improve revenue management by automated pricing based on demand, providing forecasting and optimization tools to predict demand and optimize price, efficiently managing bookings across channels, providing reporting and analytics tools to monitor revenue performance, and enabling upselling and cross-selling to boost revenue per guest. Undoubtedly, these benefits ensure effective revenue management and ameliorate the overarching financial performance of the hotel.
6. Real-Time Reports and Analysis
Hospitality software is capable of generating crucial reports and analytics. It can create occupancy reports, revenue reports, room type reports, guest data analytics and channel management reports, and housekeeping reports. With a wide range of data reports and analysis at a hotelier's disposal, they will have a lucid picture of their business performance, helping them make informed decisions.
7. Data Security
Hotel industry software can help hotels protect guest data and ensure that data is not vulnerable to cyber-attacks or unauthorized access. The software provides secure data storage, authorized control, audit trails, data backup and recovery, and compliance with data regulation bodies.
Development Stages of Hospitality Management Software
Hospitality management software development is a multi-stage process that requires expertise and experience. The following is an explanation of the development stages of the hotel management software.
Information Collection: In this initial stage, the development team works with the client to determine the particular requirements of the hotel management software. It entails identifying the features, functionality required, and any technical constraints.
Design: Based on the requirements gathered, the development team creates a design for the software, including the user interface, database schema, and other technical specifications.
Development: The development team writes code to implement the design. This stage commonly involves the creation of the user interface, integrating with external systems (such as payment gateways or property management systems), and implementing the database schema.
Testing: After the completion of the development, the software undergoes testing to ensure that it is functioning without any bugs or inaccuracies. This stage may involve manual testing, automated testing, and performance testing.
Deployment: Once testing is complete, the software is deployed to the client's servers or a cloud-based hosting platform.
Maintenance: After deployment, the development team provides ongoing maintenance and support for the software.
Cost of Hotel Management Software
The cost of a hotel information system can change depending on various factors. It will depend on the complexity, number of features, and software capabilities. You will also have to consider the size of your hotel business and the scale of its operations. In addition, you should consider the customization options, third-party integrations, and support and maintenance when evaluating the costs of hotel management software.
Typically, essential hotel management software for a small hotel can start at around $50 per month and rise to $200. For a mid-size hotel, the cost of software with more advanced features can range between $200 and $550 per month. Enterprise-level software for a large hotel can start at $1000 and range to several thousand dollars.
It is essential to research and compare different software options and choose the one that best fits your requirements and budget.
Partner with us to develop a leading hospitality management software

FAQs
Why is software for hotels important for the hospitality industry?
Hotel management software is increasingly crucial for the hotel industry. It offers many benefits, as it can help streamline daily operations, enhance the guest experience, boost marketing and sales, improve efficiency, and ensure data security. All of these factors help raise the profitability of the hospitality industry.
What is the technology stack for hotel management software development?
There are various technologies used to develop hotel management software. Some of the commonly used technologies include programming languages such as Java, Python, and PHP; database management systems like MySQL, Oracle, and Microsoft SQL server; web technologies such as HTML, CSS, and JavaScript; cloud computing technologies like Amazon Web Services (AWS), Microsoft Azure, and Google Cloud Platform; mobile application development frameworks like React Native, Flutter and Xamarin, and other AI and machine learning technologies.
How much time is required to develop hotel management software?
The time required to complete hotel management software depends on several factors. These factors include the complexity and scope of the project, the development methodology, and the size of the development team. Usually, essential software may take around 4-6 months to develop and deploy, and more complex software can take up to a year or more.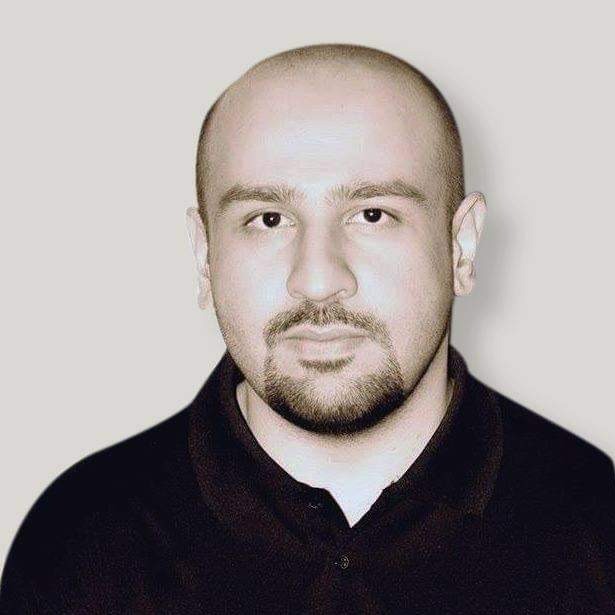 Gohar is a seasoned IT writer specializing in leading technologies. He holds a Bachelor's degree from the University of London, with professional experience spanning over five years in the IT sector. His expertise involves a keen focus on mobile applications, web apps, blockchain, content management systems, e-commerce, and fintech. Beyond the professional field, Gohar is an avid reader and reads extensively about emerging and innovative technologies.