Hotel Software Development Service
Coding Pixel team develops hotel and hospitability software solutions both web-based and desktop-based, which covers a wide area of the hotel and hospitality industry. Ask for a Pricing quotation.
Hospitality agencies are in need of different types of software, each for a specific function.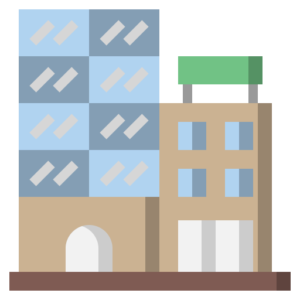 These include scheduling, activities booking, consultation services, tour program creation, creating personalized tours, vendor negotiation, and finding the best fare for a client's budget. We at Coding Pixel provide specialized in developing custom travel and hospitality software.
Hotel and Booking reservation software
Specialized booking software provides instant access to the back of the office, and as well as the software connects the bookings to the accounting services, create invoices, receive reports, and much more. The software utilizes features like booking confirmation, automatic billing, GSD connectivity, payment integration system, third party supplier integration.
Accounting software
A complex accounting system needs specialized accounting software. And the travel and hospitality industry are always in need of such software, as the traveling business has to do with sales where separate functions will not suffice. The features our developers utilize in the development of respective software are inventory management and tracking, bank reconciliation, data security, invoicing, connection to banks, sales analysis, and supplier data handling.
Tour Building Software
Tour designing needs to be quite an inventory for each location as it includes booking, scheduling, pricing, budget, etc. Our tour builder software includes inventory system integration, tour publishing tools, tour templates, supplier confirmation. Insights and reporting.
Customer Relationship Management Software
Coding Pixel recognizes that each industry has its own specific marketing properties, which requires specific travel CRM systems. Our developers integrate various features in this software which make the purpose achieved, for instance, leas distribution among agents, support for travel marketing channels, customized dashboards, automated departure and arrival notifications, and travel-specific customer categories.
Travel Management Software
Software designed to book trips, manage upcoming trips, and report previous trips. The software is aimed at providing management solutions to the companies to manage everything effectively from bookings to travel expenses. Features that our developers utilize are booking based on the company's pricing, tax payment, and reporting, team calendar, travel document storage, travel policy storage, itinerary planning and management, and much more.
Our Travel & Hospitality Software Development Solutions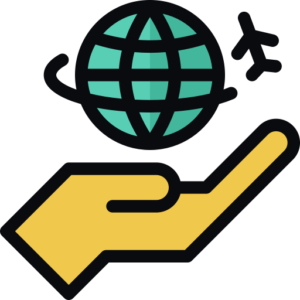 Our solutions are customer-oriented, so we craft such travel and hospitality software solutions which will provide an extraordinary experience to the users. Our solutions range in a broad area, providing mobile apps solutions, websites software, booking engines, third party APIs, and many more customized solutions. We depend on modern technologies like cloud computing, IoT, and AR/VR that will enhance efficiency, transparency, productivity, and generate useful experiences. All in all, our travel and hospitality software solutions are a perfect fit for the client's requirements, in whatever range they may fall.
The tourism and hospitality industry has revolutionized with the digitalization of the globe, and accordingly, customers have to change the way they plan their traveling. The customers are accustomed to robust, and highly informative digital experience in the travel and hospitality industry. Where various company offers competitive pricing for the customers via their attractive digital experiences, making the whole traveling experience hassle-free for the customers. The technology has made it possible for the industries to connect with the users with minimum human intervention, and as well as allowed the companies to gain higher revenues. The travel and hospitality industry never sleeps, and thus helps travelers across the globe 24/7. Technology has made it easier for this respective industry in the very prospect.
Coding Pixel recognizes this importance of utilization of novel technology in travel and hospitality industry, and thus empowers the industry by providing them with seamless travel and hospitality software development services, encompassing customer portal, online booking and distribution platforms, price comparison tools, vacation rental websites, hotel management systems, and much more. The aim is to:
Optimize your daily workflow
Provides your with customer-focused solutions
Enhance the revenue-generating streams
Utilize novel technologies to make your company stand out in the market competition
Adding hospitality EPOS
Reducing maintenance and service costs of your application or website
Provision of a complete audit trail for financial transactions on the platform
Inculcate the best security and auto-backup features into your platform
Easy management of Hotel & Rooms
If you want to take your business to next level, there's a need for you to rely on a proper software development agency, which can make the use of novel technology in a way that is best suited to your company's needs. We provide solutions that are intuitive and powerful as well as responsive tailored according to the requirements of your company. Our solutions encompass a huge range of areas, such as hotels, hotel portals, resorts, restaurants, travel web applications. We make sure that our solutions help you boost your business potential.
We've been in the custom hotel software development system for more than 5 years now, Coding Pixel is well known and appreciated hotel software development company worldwide. Our main purpose is to give our customers the services they deserve: we know they deserve the best when it comes to custom hotel software development.
Why do we think you deserve a change?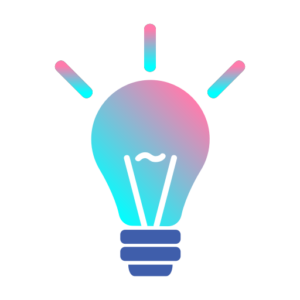 With the rise in technology and how the world is changing rapidly, no one wants to be left behind. But at the same time, we all deserve a comfortable and up-to-date life. Your comfort will be just a click away. Its time you leave the old ways behind of managing your hotel and take a step forward
Come talk to us, our experienced project managers will listen to you and make sure your every need is noted down and the hotel software developers will make sure to turn it into a reality just like you wanted it to. Whether it is bookkeeping, online hotel booking, managing the hotel, or just the software to keep tabs on everything that happens around in your hotel, we've got you covered. We bring ease to hotels owners' life, let us help you with your hotel software development too.
The hotel software comes in all types and designs such as:
hotel booking software development
hotel management software systems
hotel development software systems
hotel locator software systems
custom hotel software
Or more, based on your needs.
Few of the key features in hotel software
Easily understandable booking calendar
Cloud storage
Location services
Room management services
Direct message or live chat
Association with map
Online booking system
Remarks
Why us?
Experience: with our 5+ experience in hotel software development we can confidently say that our services are premium and outstanding.
Value your time: we understand the importance of time in this fast pace life, trust us with your project and you won't have to worry about it.
Quality: We give high attention to detail to all of our activities which empower us to give a quality result.
Price: The value that we charge for our advancement administration is totally founded on the kind of project and they are more than reasonable.
Transparency: Every single step of our work is constantly kept transparent with our customers from the earliest starting point as far as possible.
What is the main purpose of the software?
The main purpose of the software is to bring ease in hotel management. To help hotel owner micromanage their business.
Is the software secure?
Yes, we take security very seriously.  Our experts make sure the data you share stays in confidentiality unless you choose not to.
How is your company any different than others?
Our vast experience in custom hotel software development is what makes us unique. On top of that, our prices are extremely flexible and the quality uncompromising.
How Much Does It Cost to Build Hotel Management System
The cost of building a hotel management system (HMS) depends upon a myriad of factors. The leading factors of these are the complexity of the features, development duration, and the availability of the technology required. The enhanced and numerous the features are, the more the price is. The lesser and simpler the features are, the less will be the price.
These all factors when combined, determine the cost of building the hotel management system. On average, the cost of an HMS is ranged between USD 20,000 to USD 350,000. At CodingPixel, the pricing is flexible and we make sure to provide the best quality services against the cost incurred.
Software Development Team Roles and Responsibilities
The sole experience of the enterprise company of building an HMS depends upon the expertise level of the development team they've hired. The customer's needs and operational features are communicated by the product owner to the development team, and the business analyst and project manager act as a liaison between the development team and the hotel owner. The testers make sure the software is up to the mark and is not lackadaisical.
Project Manager 
The development team is led by the project manager. He is responsible for the successful completion of the project hence deals with scope management, risk management, and issues management. He is craftsmanship behind the project development plan, recruits the team, and provides regular updates to senior management. He has a long list of tasks that need to be performed by him. These tasks include;
Planning and Defining Scope
Activity Planning and Sequencing
Resource Planning
Developing Schedules
Time Estimating
Cost Estimating
Developing a Budget
Documentation
Creating Charts and Schedules
Risk Analysis
Managing Risks and Issues
Monitoring and Reporting Progress
Team Leadership
Strategic Influencing
Business Partnering
Working with Vendors
Scalability, Interoperability, and Portability Analysis
Controlling Quality
Benefits Realization
Business Analyst 
Ever heard of a jack-of-all-trades, but master of none? A business analyst is one. He is also a member of the development team, who studies the business domain thoroughly, and matches the software business model with the development process. He is literally one responsible for indicating the business operations and processes that require functionalities for the technical development team. He assists the project manager in documenting the business requirements and this is his sole major deliverable contributed. Some of its tasks and responsibilities are;
Clearing out the Business Plan to Developers
Planning Development Activities
Validating Requirements
Setting Standards for the Development
Documentation and Visualization of the Project
Deciding on the Expected Business Value
Preparing Functional and Non Functional Requirements
Preparing the Backlog
Technical Development Lead 
The technical development lead is answerable to their technical lead for daily working on the project. For nipping the bud, it is commendable to include the technical lead in the development planning stage so that accurate cost, time, and human resources be put in the Work Breakdown and Statement of Work. He also regulates the practices and standards among the development team. Some of his major responsibilities are enlisted as follows;
Training and hiring of technical human resources
Assigning tasks and assignments to team
Collaborating with a team to resolve technical, and other issues
Suggesting the right technologies and functionalities for the user's needs
Setting End Goals for the Team
Supervising System Modifications
Conducts security audits
Guiding the team at each step of development
Development Team 
The developers develop out the front end and back end of the software.
Collaboration with UX designers, testers, business, and system analysts
Training of the users
Researching, developing, coding, maintain the software program
Identify the updates in system software
Writing and implementing efficient code
Determining operational practicality
Developing quality assurance procedures
Deploying software tools, processes, and metrics
Software Testers 
The software testers maintain and check the quality of the software. The major responsibilities include;
Analyzing users stories and/use cases/requirements
Check user stories for validity and feasibility
Collaborate closely with the development team and business Analyst
Execute all levels of testing (System, Integration, and Regression)
Design and develop automation scripts when needed
Detect and track software defects and inconsistencies
Apply quality engineering principals throughout the product lifecycle
Provide support and documentation
Our Software Development Process
We at Coding Pixel goes through a lengthy process of development, ensuring that we deliver the best services to our clients. The whole process includes:
Research and Discovery
First of all, we make sure that we gain a better perspective on your industry and its needs. It is needed for better solutions both short term and long term, which are required by your industry. We plan the project accordingly to the findings of our research.
Planning of the Project
Basically we plan the project beforehand, on the basis of the given deadline. This stage of the process posses an allotting team of developers to their respective tasks. First of all, we come up with a detailed plan for the first sprint, and later on, moves on as the process goes on. This way, we manage to archive a flexible approach towards software development for our clients.
Wireframes and IA, Design and Prototyping
Screen blueprints of the pages of your project is made, the whole information architecture is laid out. This helps in mapping the necessary content that will be utilized on the website/app. Further on, we translate your brand into an elusive design, with the proper color scheme and appropriate contrasts. Later on, the prototyping is done to check how the UI would look in a browser. In this process grab the design and code up the HTML or CSS for the mentioned purpose.
Development
The focal point of our process is the development itself. Where databases are designed and the functionality of the overall website/app is developed. The pages in this stage become available on the staging website becomes available for you to review. The changes required are already focused on pre developmental stage, so the need for time-consuming changes can be minimized at this stage.
Testing
Our Q/A team tests deliverables as the development process come to an end. After each development sprint, we perform testing and allocate the budget for testing at the end of the project.
Launch
The project when tested and checked is then published to the production URL. Upon launching, if the transferring of the documentation of the system is a part of the project then they will be transferred to you. However, we don't prefer to migrate manually directly to the production, as it can backfire in the form of missing data. We use reliable ways of transferring.
Why Coding Pixel?
We at Coding Pixel, have years of experience producing efficient, robust, and maintainable software and firmware that has the capacity to govern the operation of highly complex products at every level.
Our software development company in California USA. Our very much refreshing notoriety makes us increasingly reliable, we are among the top Custom Hotel Management Software Development Companies around the world. Our software house has been developing hotel management software for many years now which gives us knowledge in the work we do and more experience to handle any sort of issue we may understand. Our clients are our family and to us, family always comes first. We have got a group of effective hotel project managers and software developers who ensure the requirements of our clients and satisfied all through the whole procedure. We make software just as per requirements!
We specialize in travel and hospitality software development since 2017. We have helped companies to refine travel experiences across the globe.
Our developers use a flexible approach which ensures that all of the client requirements, deadlines, quality, budget are always accomplished.
Our team of developers acknowledges the requirements of a business, and develop products so it'll further help in boosting your business.
We have a rich technology stack, where we provide a myriad number of development frameworks, for instance, PHP, Java, Python, Symfony, Django, Angular, JavaScript etc.