Hotel Software Developers
Coding Pixel team develops hotel and hospitality software solutions both web-based and desktop-based, which covers a wide area of the hotel and hospitality industry in USA and Abroad. We develop custom software for hotel ranging from
1 room hotel to large hotel chains.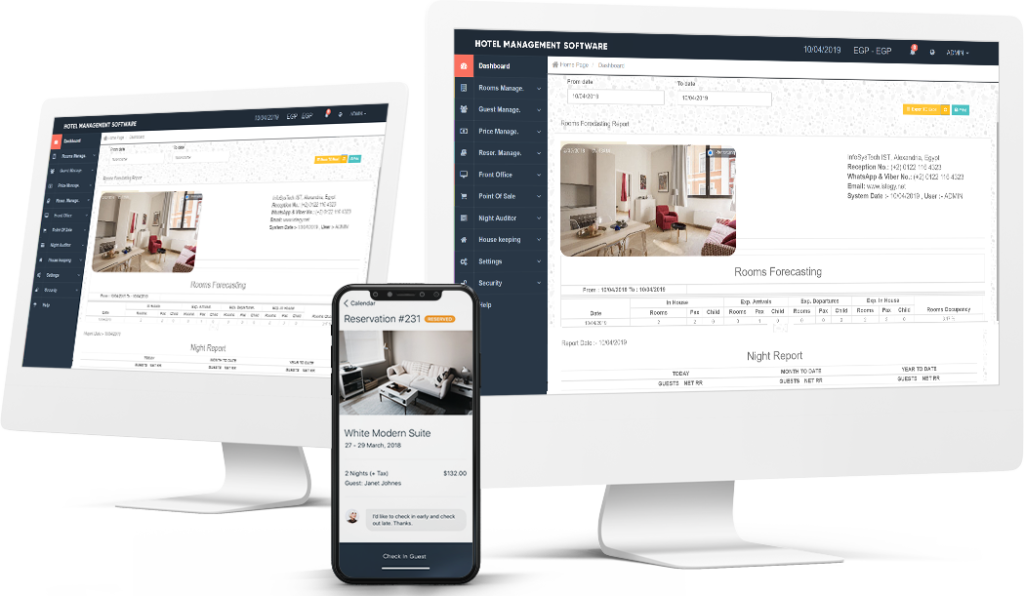 Our team is specialist in hotel industry software solution development.These include hotel cloud software, hotel web booking engine, hotel front desk system, hotel house keeping solution, hotel invoicing software, hotel billing software, scheduling with in client's budget. We at Coding Pixel provide specialized in developing custom hotel and hospitality software.
Cloud-based Hotel Software
Hotel Reservation Software
Hotel Dynamic Pricing Software
Hotel Accounting Software
Hotel Housekeeping Management Software
Hotel Reputation Software
Hotel Management Software Development
Hotel Booking Engine Development
Custom Hotel Software Development
Custom Hospitality Software Development
Why us?
Experience: with our 6+ experience in custom hotel software development we can confidently say that our services are outstanding.
Value your time: we understand the importance of time in this fast pace life, trust us with your project and you won't have to worry about it.
Quality: We give high attention to detail to all of our activities which empower us to give a quality result.
Price: The value that we charge for our advancement administration is totally founded on the kind of project and they are more than reasonable.
With the rise in technology and how the world is changing rapidly, no one wants to be left behind. But at the same time, we all deserve a comfortable and up-to-date life. Your comfort will be just a click away. Its time you leave the old ways behind of managing your hotel and take a step forward Come talk to us, our experienced project managers will listen to you and make sure your every need is noted down and the hotel software developers will make sure to turn it into a reality just like you wanted it to. Whether it is bookkeeping, online hotel booking, managing the hotel, or just the software to keep tabs on everything that happens around in your hotel, we've got you covered. We bring ease to hotels owners' life, let us help you with your hotel software development too.
Hotel and Booking Reservation Software
Specialized booking software provides instant access number of hotels, and as well as the software connects the bookings to the accounting services, create invoices, receive reports, and much more. The software utilizes features like booking confirmation, automatic billing, payment integration system, third party supplier integration.
All in all, our hospitality software solutions are a perfect fit for the client's requirements, in whatever range they may fall.
Coding Pixel recognizes this importance of utilization of novel technology in hospitality industry, and thus empowers the industry by providing them with seamless hospitality software development services, encompassing customer portal, online booking and distribution platforms, price comparison tools, vacation rental websites, hotel management systems, and much more.
We've been in the custom hotel software development system for more than 5 years now, Coding Pixel is well known hotel software development company. Our main purpose is to give our customers the services they deserve: we know they deserve the best when it comes to custom hotel software development.
What is the main purpose of the software?
The main purpose of the software is to bring ease in hotel management. To help hotel owner micromanage their business.
How is your company any different than others?
Our vast experience in custom hotel software development is what makes us unique. On top of that, our prices are extremely flexible and the quality uncompromising.
How Much Does It Cost to Build Hotel Management System
The cost of building a hotel management system (HMS) depends upon a myriad of factors. The leading factors of these are the complexity of the features, development duration, and the availability of the technology required. The enhanced and numerous the features are, the more the price is. The lesser and simpler the features are, the less will be the price.
These all factors when combined, determine the cost of building the hotel management system. On average, the cost of an HMS is ranged between USD 20,000 to USD 350,000. At CodingPixel, the pricing is flexible and we make sure to provide the best quality services against the cost incurred.
Our Software Development Process
We at Coding Pixel goes through a lengthy process of development, ensuring that we deliver the best services to our clients. The whole process includes:
Research and Discovery
Planning of the Project
Wire-frames and IA, Design and Prototyping
Software Development
Software Testing
Launch/Deployment 
Why Coding Pixel?
We at Coding Pixel, have years of experience developing efficient, robust, and maintainable software and firmware that has the capacity to govern the operation of highly complex organization at any level.
We are among the top Custom Hotel Management Software Development Companies around the world. Our software house has been developing hotel management software for many years now which gives us knowledge in the work we do. Our clients are our family and to us, family always comes first. We have got a group of effective hotel project managers and software developers who ensure the requirements of our clients and satisfied all through the whole procedure. We make software just as per requirements!