Restaurant App Developers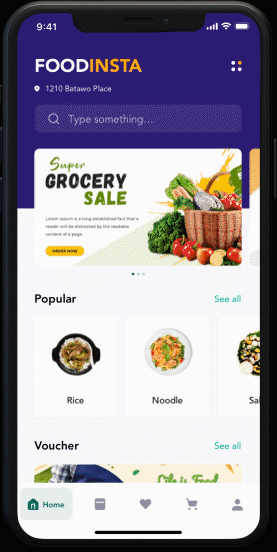 Hire our restaurant mobile app developers to develop restaurant applications for your restaurant whether it's a food delivery app, restaurant finder app, simple food ordering app, restaurant automation, food delivery dispatch, real-time delivery tracker, or any new concept you want to introduce you are on a triumph route. Our iPhone and android app developers specialize in restaurant mobile app design and development.
Coding Pixel is a best restaurant mobile app design and development agency that develops custom restaurant apps, food delivery apps, and café online portals.
Food Delivery App
Food Ordering App
Restaurant Online Reservation App
Restaurant Finder App
Restaurant Menu App
Restaurant Kitchen Management App
Restaurant Feedback App
Meal Ordering App
Food Rating App
Fast Food Restaurant Apps
Coffee Café Apps
Restaurants Promotion Apps
Our team design, and develop 100% custom, cross-platform, iPhone and android mobile application for restaurants. Get in touch with the restaurant industry-best mobile app developers!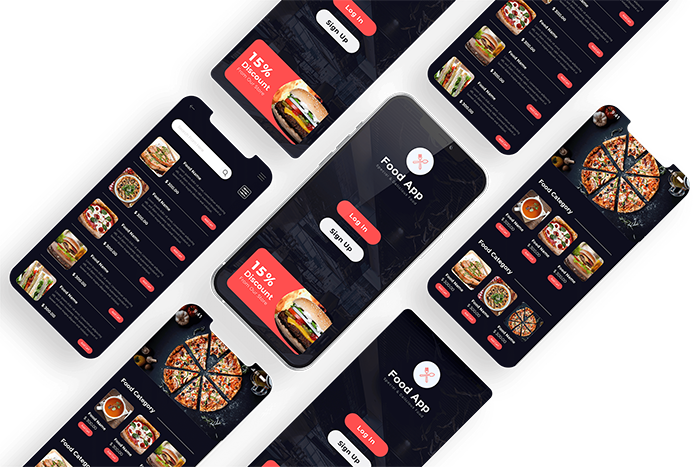 According to an ongoing study of around 1,500 cell phone clients, 81% of clients announced that they looked for a café or any restaurant utilizing an app. On the other side, 92% did this task on a mobile web. There is no denying that for a restaurant, the versatile mobile application is not less than a blessing. This is because it not just allows your customers to have a look at your services but also helps your restaurant business remain a strong brand resonance image in the users' minds. It fabricates trust and gives a full availability to customers.
Get in touch with our restaurant app developers to get a functional-rich, easy-to-use, and unique restaurant application developed based on your customized requirements.
Our experienced project managers will listen to you and make sure your every need is noted down and the mobile app developers will make sure to turn it in simply like you needed it to. We keep our customers in the loop from the beginning of the project till the application is created or on the off chance that you need any assistance later in the future, we've got them covered. We bring ease to our customer's life; Choose us as your restaurant app development partner. We provide best custom restaurant and food app development service!
Looking for exemplary restaurant management solutions to provide your customers the services they require to remain applicable in the restaurant technology market? Coding pixel comes with solutions. We have a team of skilled and experienced developers and problem solvers ready to cater to your every need. Whether it's about the restaurant management or apps for ordering food online to save the customer from the struggles of standing in queues or waitlists. Creating apps is our passion; starting from the customer-client meetings to the delivery of the product our services remain outstanding. Our team listens to your: goals, needs, resources, existing marketing solutions, menu, preferences, and overall desire and ambitions for the restaurant app.
The importance of a restaurant application can be denied; from attracting new clients to increasing the revenue of the business it plays a huge role in every step with also providing a competitive advantage. It just doesn't bring ease into the customer's life but also opens new doors towards success for the business owners. Considering the perks, it's important to get the app professionally developed, not to help you with managing the restaurant better but also to bring ease to customers who want to order food online.
Coding Pixel provides on-demand food delivery app development solutions and services for food delivery start-ups, food chains & restaurant aggregators, no matter how small or great the business is. To them, every idea is equally important. Their services as a food delivery mobile app development company are globally known and with the experience as great as theirs, they promise apps that are not just appealing to the eyes but also extremely functional.
We, at Coding Pixel, understand the uniqueness of every idea, just like that, they understand the diversity in the requirements and desired results. Because of this, our team develops apps that are entirely based on the needs of the customer, not just to help get the restaurant app they demand but also to help them transfer their dream into reality.
Developing a perfect web app exactly as the customer demand is a skill that Coding Pixel has mastered. The web apps developed by our skilled teams are just exemplary. Our team always keeps up with the trends to give our customers the most innovative app. Our apps are tailor-made just to fulfill the needs of the customers, they just don't make apps from the scratch but also help their customers to improve or manage the apps they've already developed.

Search-and-discovery restaurant apps
Restaurant E-reservation apps
Restaurant On-table food ordering app
On-table payment from mobile app
Online ordering/ home food delivery apps
Restaurant Inventory management apps
Restaurant Automation apps
Restaurant coupon, deal and discount apps
Loyalty & rewards program apps
Robotic food ordering apps
Experience: with our 5+ experience in restaurant application development we can unquestionably say that our services are premium and remarkable.
Quality: We give high attention to detail to each step of our project which ensures us to produce a quality outcome.
Rates: The value that we charge for our headway organization is completely established on the sort of project and they are very reasonable.
Future communication: we consider our clients our family and we are constantly here to help our family with future updates, changes, or just a business counsel.
Custom design: We love creativity and placing new thoughts into reality. We make a point to develop a noteworthy restaurant application that will catch everyone's eye.
Custom Restaurant iOS & Android App Development
Requirement Gathering
App UI Design
MVP Development
Mobile App Development
Mobile App Testing
App Store / Play Store Submission
Upgrade / Features Additions
Frontend Development
Hypertext Markup Language (HTML) and Cascading Style Sheets (CSS), JavaScript (JS) JavaScript libraries (such as jQuery, React.js, and Zepto.js) and frameworks (such as Angular, Vue, Backbone, and Ember)
iOS App Development
Swift, Objective C.
Android App Development Tech Stack
Java, Kotlin, Toolset – Android Studio
Hybrid Apps Development
Adobe PhoneGap & Apache Cordova, Ionic
Why should we choose you?
Our vast experience and critical thinking abilities is the thing that makes us extraordinary. What's more, our costs are incredibly adaptable and the quality firm.
What is the application process you follow?
We follow agile i.e. plan, design, build, test, launch. Our team of developers loves to keep our customers in loop and keep them updated on every step.
Restaurant App Development Company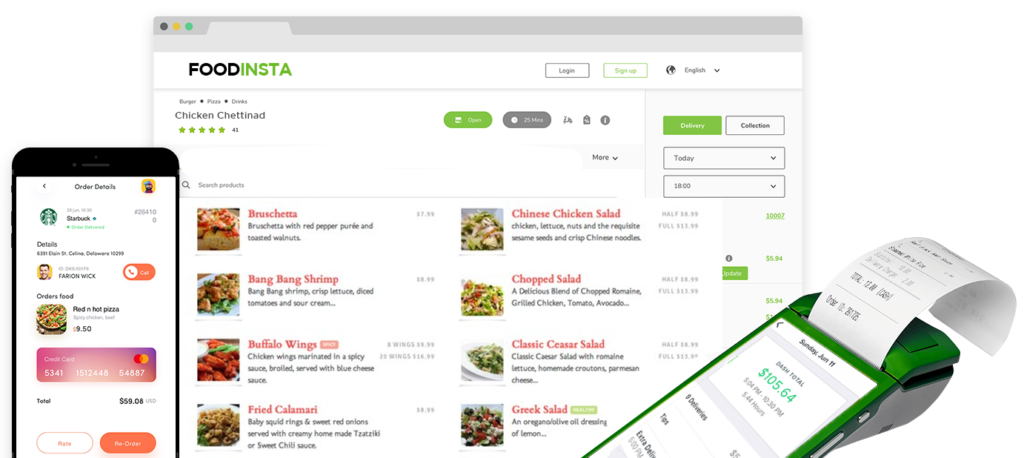 Coding pixel is a well-established restaurant app development company in USA. Our aptitude lies in restaurant application development. Our company has been making restaurant applications for numerous years now which gives us shrewdness in the work we do and more experience to handle any sort of issue we may experience. We generally endeavor to be an organization that our clients love working with and that our employees love working for. We have got a team of compelling project managers and application developers who ensure the necessities of our clients and satisfied all through the whole procedure. We deliver the best digital solutions.