Gohar Aslam

Shopify

4 October, 2023
Shopify Redesign: Revamping Your Store for Success
The post-Covid world has dramatically affected every sector of the economy. Despite its adverse impact on numerous industries – e-commerce boomed, with countless new e-commerce sites. It means increased competition and battering pressure on stores to come up with new strategies to offer a smooth customer experience. Shopify is popular mainly due to its affordability, user-friendly, and customizable features. Additionally, a Shopify store's aesthetics are instrumental in garnering customers. However, if you think your Shopify store looks outdated, visitors are declining, and you are losing competition. In that case, it is time for the Shopify redesign, which, besides enhancing functionality, can also boost user experience and drive business growth.
Currently, Shopify is one of the leading e-commerce platforms in the world. It is worth over $40 billion and generates $4.6 billion in annual revenue. Around 4 million e-commerce sites are built on Shopify in over 175 countries. This article highlights key indicators of when your Shopify store needs a redesign and offers some remedies to fix issues.
Key Features of Shopify Store
Shopify is a comprehensive e-commerce platform offering various features to help businesses manage and sell their products online. The following are some crucial elements of a Shopify store essential for Shopify redesign.
Online Store Setup: Shopify allows quick and easy setup of an online store with customizable themes and templates.
Product Management: Shopify offers the ability to manage and organize products, including adding images, descriptions, and pricing.
Payment Processing: Shopify also integrates multiple payment gateways, including credit cards, Apple Pay, and others.
Order Management: Shopify offers the ability to track orders, manage shipping and taxes, and fulfill orders from a single interface.
Inventory Management: Shopify also comes with the ability to track stock levels and set low stock notifications.
Marketing and SEO: Shopify's built-in SEO tools allow seamless integration with popular marketing and advertising platforms.
Mobile Optimization: Mobile-responsive design for customers on the go.
Customer Management: Shopify ensures smooth management and communication with customers, including tracking customer orders and history.
Apps and Plugins: Access a vast library of apps and plugins to add extra functionality and features to your store.
Security: Shopify provides secure hosting, SSL certificates, and fraud analysis to protect customer data and transactions.
Measures That Should be Taken For Shopify Redesign
There are numerous Shopify customization options available that can help you redesign your Shopify store. You can consider the following measures.
Define Goals: Determine what you want to achieve with the redesign.
Analyze Audience: Understand who your target customers are and what they expect from your store.
Evaluate Current Design: Identify areas for improvement, such as navigation, layout, and aesthetics.
Research Competitors: Look at what other stores in your niche are doing and find inspiration for your redesign.
Create a Design Plan: Use sketches, wireframes, or mockups to visualize your new store design.
Choose a Shopify Theme: Find a theme that aligns with your design plan and offers the needed features.
Customize your Theme: Use the theme settings and custom coding to create a unique look and feel for your store.
Mobile Optimization: Ensure your store looks great and is easy to use on all devices.
Test and Refine: Launch your redesign, monitor your store's performance, and make any necessary tweaks to improve the user experience.
Launch New Store: Once you're happy with the redesign, launch and promote your new store to your customers.
When do we need to redesign the Shopify website?
There are various indicators of when your Shopify store needs a redesign. Custom Shopify design elements allow you to redesign the store according to your branding requirements.
1. Outdated Features
You should not minimize the significance of your e-commerce store compared to a brick-and-mortar store. Your e-commerce site requires constant maintenance and updates to compete with rival stores. Brands that evade regular maintenance and fail to devise effective strategies will suffer consequences.
Technology is evolving at a rapid pace. Therefore, propping up your Shopify website with regular updates and new features is crucial. You can add additional product information, update product imagery, add web pages for new products, or amend hero banners.
2. High Bounce Rate
Did you know poor loading speed escalates bounce rates? Bounce rates refer to the number of visitors leaving your site after viewing one page without taking action.
Potential shoppers expect your Shopify website to load in less than two seconds. There are countless reasons your site might need to load faster, such as obsolete codes and many images or videos on your site. Apart from speed, users can also have navigational issues, hamper a smooth user experience, or may need help finding your Shopify site visually alluring.
If your bounce rate is above 50%, your site has some serious underlying issues. You can begin by grappling with the root cause of the problem and identify the exact point where your customers are facing issues and bouncing off. In addition, you can work to ameliorate the navigational capabilities and boost the functional features of your Shopify site.
3. Lack of Security
Your customers need a sense of security to aid their shopping journey. An outdated website is consistently vulnerable to attacks, which can ruin a business. Therefore, your Shopify store must prioritize security.
You should continually update the latest security patches, ensure steps to safeguard customer data, and provide updated coding. Moreover, you must take adequate measures to ensure a highly secure checkout process because your customers can bounce off if the checkout experience does not offer safety.
Likewise, another great way to authenticate your site is using HTTPS or Hypertext Transfer Protocol Secure. Your weblink should display the 'green lock,' as it encrypts credit card numbers and passwords, blocking its accessibility to third parties.
4. Mobile Device Optimization
Mobile devices account for more than half of the internet shopping traffic. Therefore, if you want your e-commerce store to be successful and lucrative, your store should cater to mobile users. If you overlook the significance of mobile optimization, it will have a fallout on your digital marketing strategies and sales.
If your website is not mobile-friendly, it will most likely put off potential customers. They might need to be more satisfied with the design or the navigation and will prefer to check on more appealing Shopify stores.
The panacea for this predicament will be to analyze the mobile traffic statistics to identify the number of mobile users visiting your site, measure the bounce rate, and establish the point where your customers are bouncing off. Similarly, you can also assess your mobile conversion rate to identify whether your mobile optimization is adequate.
5. Inconsistent Branding
Your brand vision must exhibit consistency and uniformity. When your storefront and public perception of your brand on social media are incongruent and dissimilar, it can lead to an inconsistent brand vision. It can also cause your customers to bounce off.
Changing brand guidelines such as logo, font types, color, typography, and tones can affect your Shopify store. Hence, you must clearly define a rigid brand vision and ensure consistent and synchronized marketing strategies.
6. Poor SERP Results
Search engines play an essential role in online shopping, and it is the first tool customers usually use to begin their shopping journey. People are most likely to visit stores ranked higher in the SERPs. Hence, if your store does not rank higher in the search results, it is probable that the content needs to be updated or the store design needs to be more appealing.
It is recommended to monitor the performance of the Shopify store through SEO tools. You can assess the organic traffic to your page, and vital keywords could be more effective. If your organic traffic has tumbled down, it is high time that you redesign your site. You should check for optimized content for search engines, whether your keywords are evenly sprinkled throughout the website, and whether or not the website structure is easy to understand for the search engines.
7. Uninteresting CTAs
Call-to-action, or CTA, is critical for driving traffic to your site. An engaging, creative, and pragmatic CTA guides visitors about the action they should take. On the contrary, if your CTA's lack these features, making necessary changes to your website is recommended.
You must assess whether your CTAs trigger your visitors to click the link. You must ensure the CTA button is conspicuous or eclipsed by the website's design features. Moreover, you can also examine the CTA's color, whether dull or bright, to entice visitors. It is also advisable to emphasize your primary CTAs with a bold font and bright colors in contrast to your secondary CTAs.
8. Tough Competition
High competition could lead to a declining market share and a decreased customer base, resulting in falling sales. An enriching, user-friendly site is critical to beat your business competition and to conserve your profits. If you think you are falling behind your rivals and they are gaining a competitive edge, your best bet is to revamp your Shopify store.
You can employ various strategies to stay ahead of the competition. Firstly, examine your competitors' websites and assess what they have applied. You can check their color scheme, design elements, font style, images, page loading speed, and overall user experience (UX). Take note of these elements and implement them on your website.
9. Limited Products on Display
Your Shopify site should display a wide range of products. Suppose visitors to your website see a limited range of products or a product they are looking for needs to be included. In that case, it can be frustrating and underwhelming, so they might prefer to visit a site with more product offerings.
The structure of your Shopify store should be able to maintain numerous product lines. When introducing a new product line, ensure your site can adjust changes to home pages, category pages, menu bars, and buy now buttons. It is suitable to rely on UI/UX designers for such changes, as making them will make your e-commerce site valuable.
Final Word
If your Shopify website is plagued with errors and suffers from a high bounce rate and flagging traffic, your Shopify store needs a redesign. A redesigned Shopify site is meant to rectify the persistent issues resulting in improved traffic, satisfied customers, and booming revenues. It's essential to regularly review your website and make updates to ensure that it's serving the needs of your business and customers. If you are wondering how customizable Shopify is, rest assured, as Shopify offers many vibrant customization options.
Leverage our top-level Shopify redesign capabilities. Contact us now.

FAQs
What is Shopify?
Shopify is an e-commerce platform that allows individuals and businesses to create online stores to sell products or services. It provides various tools and features to manage inventory, process payments, fulfill orders, and handle shipping and taxes. Shopify also offers a range of customizable themes and plugins to enhance the look and functionality of a store. With its ease of use and flexibility, Shopify has become famous for entrepreneurs, small businesses, and larger enterprises looking to launch or expand an online retail presence.
Can I hire an expert for my Shopify store redesign?
Yes, you can hire an expert to design your Shopify store. Many professional Shopify design agencies and freelancers can help you create a custom design for your store, including custom graphics, layout, and functionality. You can search for these experts online and review their portfolios to find the fit for your needs.
What is the cost of a Shopify store redesign?
The cost of a Shopify store redesign can vary widely depending on the design's complexity, the designer's experience, and the project's length. On average, a fundamental Shopify store redesign can cost anywhere from $500 to $5,000, while more complex redesigns can cost upwards of $10,000 or more.
Why do small businesses prefer Shopify?
Small businesses prefer Shopify because it is an all-in-one e-commerce platform that offers ease of use, affordability, and a wide range of customization options. Shopify provides everything a small business needs to build and manage an online store, including a website builder, payment processing, inventory management, and 24/7 support.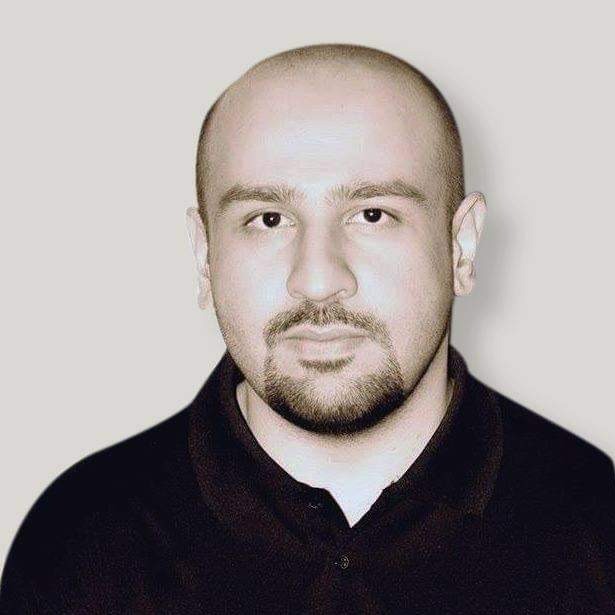 Gohar is a seasoned IT writer specializing in leading technologies. He holds a Bachelor's degree from the University of London, with professional experience spanning over five years in the IT sector. His expertise involves a keen focus on mobile applications, web apps, blockchain, content management systems, e-commerce, and fintech. Beyond the professional field, Gohar is an avid reader and reads extensively about emerging and innovative technologies.