Gohar Aslam

App Development

18 October, 2023
Why is the Evolution of Cannabis Business Social Networks Significant for the Industry?
Despite the relative success and growth of the cannabis industry, cannabis remains illegal at the US federal level. Moreover, each state has laws regarding the medical and recreational use of cannabis, regulating every cannabis business operating in that state. These regulations have also led to strict limitations on advertising and promotion on social media networks, where strict community guidelines bar the activities of cannabis businesses. Nevertheless, to confront the challenge, industry experts are promoting the development of cannabis business social networks where entrepreneurs, sellers, buyers, and admirers can connect, engage, and promote cannabis!
In 1996, California became the first US state to legalize the medical use of cannabis. Following that, the medical use of cannabis has been legalized in 30 US states, while its recreational use has been legalized in 21 US states. The cannabis industry is thriving in the US, and its consumption is expected to grow exponentially as the American cannabis market will reach $72 billion by 2030.
The article below aims to highlight the significance of cannabis business social networks for their role in promoting the cannabis industry. Read the article to know more.
What is a Cannabis Business Social Network?
A cannabis social network is a platform where businesses and individuals in the cannabis can seamlessly connect. These individuals include business owners, growers, retailers, distributors, manufacturers, investors, and enthusiasts. As mainstream social media restricts the content related to cannabis, these social networks provide an exclusive, secure, and safe space where users can engage, collaborate, connect, and freely share content related to cannabis.
Benefits of Cannabis Business Social Networks
The following is an explanation of the primary benefits of cannabis social networks.
1. Brand Strategy and Promotion
Cannabis or marijuana social networks can provide a platform for companies to promote their brand and products to a targeted audience. These social networks reinforce brand awareness and increase cannabis-related sales.
2. Enhance Networking
Weed social media networks allow individuals and companies to connect and network with others in the industry. It can engender cannabis-friendly communities, partnerships, and business opportunities.
3. Up-to-date Industry News
These networks can also provide up-to-date information on cannabis industry news, trends, and regulations. It can mainly benefit those looking to stay informed on the latest developments.
4. Resource and Information Sharing
Weed social networks can also be valuable for sharing information and resources, such as best practices, tips, and advice on topics ranging from cultivation to distribution.
5. Community Building
Cannabis social media can help nurture a community of like-minded individuals and companies within the cannabis industry that can foster cooperation, assistance, and a sense of belonging.
6. Advocacy
Cannabis business social networks can also be used as platforms for cannabis advocacy. Businesses can join hands with like-minded individuals and organizations to promote and advocate for cannabis-friendly policies.
Let us build a perfect cannabis business social network for you. See our Services!

Features of Cannabis Business Social Networks
Cannabis social media management comes with numerous useful features. Here is a list of crucial features of cannabis social networks.
1. Profiles
Users can create and customize their profiles, adding essential information about themselves, their businesses, and their products.
2. Groups and Communities
Users can join or create groups and communities based on their interests, location, or niche within the cannabis industry. It can enhance networking and collaboration with like-minded individuals and businesses.
3. News and Information
Marijuana social networks are also a great source of cannabis industry-related news and information, including market trends and regulations updates.
4. Product Listings
Some platforms allow businesses to list and promote their products, making it easier for customers to find and purchase them.
5. Advertising and Promotions
Some social networks offer advertising and promotion opportunities to businesses, allowing them to target specific demographics or geographic locations.
6. Events and Meetups
Some platforms may offer event listings or facilitate meetups and networking opportunities for individuals and businesses within the industry.
Top Cannabis Business Social Networks
1. MassRoots
MassRoots was founded in 2013 to connect college students who are also cannabis enthusiasts. Users can share information, discover new dispensaries, and stay notified about events. A notable feature of the app is that it motivates users to write feedback and rate products. The app has been downloaded over a million and has clout in the cannabis industry.
2. LeafWire
Often referred to as the 'LinkedIn of the cannabis industry,' LeafWire is a platform that offers tons of valuable industry-related data, company profiles, job postings, news, and events. The platform has a goal to facilitate seamless communication between its members. Its tagline, 'No stigma, just business,' highlights the aim of LeafWire – to purely promote the cannabis business.
3. WeedLife
WeedLife was founded in 2013 and remains a popular social media platform devoted to the cannabis industry. It features a news feed, chat groups, and forums where users can engage, connect and share content. WeedLife constantly upgrades its features and functionality to offer a better user experience.
4. Duby
Duby is a cannabis social network dubbed the 'Instagram of the cannabis industry.' Users can freely share photos and videos and engage with other cannabis enthusiasts. Duby's primary focus is creating a safe and inclusive space for people who use cannabis, and the platform has built-in privacy features to protect its users' identities and information. It is available on the Google Play Store and Apple Store.
5. MJLink
MJLink is a cannabis business social networking platform that connects professionals in the cannabis industry. It has more than two million users. The platform generates AI-supported marketing leads for users, helping businesses cement professional relations. It aims to nurture a cannabis-friendly community for industry professionals to engage, stay up-to-date with the latest happenings, and disseminate knowledge.
6. Grasscity
Grasscity is one of the leading names in the world of cannabis and is considered the oldest cannabis site in the world. It was created in Amsterdam, where smoking weed in public was legalized before it became legalized elsewhere. Grasscity Forums are a focal point for cannabis lovers, with members of over 650,000. Apart from discussion forums, the site also features a marketplace where users can buy and sell cannabis-related products.
Leverage our capabilities to create a scalable and top-performing cannabis business social network. Contact us.

FAQs
Is Instagram cannabis-friendly?
Instagram strictly prohibits the sale and promotion of cannabis-related products, and Instagram may remove or restrict posts that violate these guidelines. It includes posts illustrating the sale and use of cannabis. However, Instagram allows cannabis-related content related to legalization or medicinal use without direct promotion or sales.
Is TikTok cannabis-friendly?
TikTok is not cannabis friendly with its sales or promotion. Its community guidelines clearly state that promoting and selling illegal drugs, including cannabis, is prohibited on the platform.
On which social networks can I post cannabis-related content?
Mainstream social networks like Facebook, Instagram, and Twitter have strict regulations prohibiting selling and promoting cannabis-related content. Cannabis-related platforms like Grasscity, Leafwire, and Duby allow members to share content.
Who are the biggest cannabis influencers?
Popular cannabis influencers include Tommy Chong, Snoop Dogg, B-Real, and Jane West. These influencers are making a significant impact in the cannabis industry.
Should I invest in cannabis business social networks?
The cannabis industry has been consistently growing, with more countries and states legalizing cannabis for medicinal and recreational use. Likewise, the industry has tremendous potential for growth and can generate handsome profits. However, you should also consider the regulatory conditions.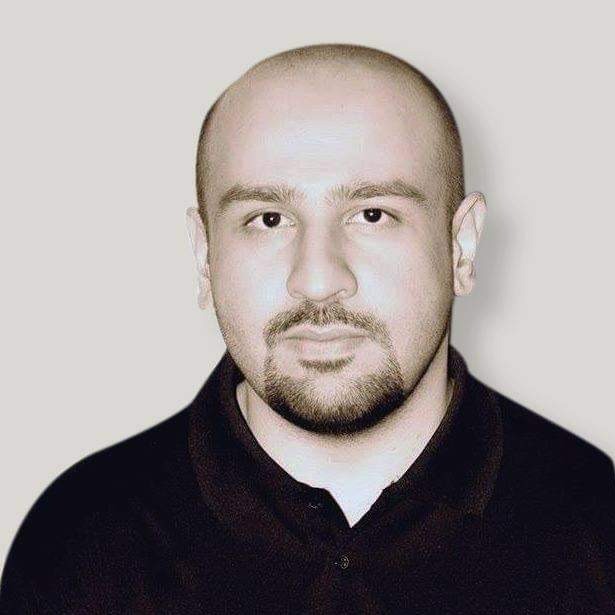 Gohar is a seasoned IT writer specializing in leading technologies. He holds a Bachelor's degree from the University of London, with professional experience spanning over five years in the IT sector. His expertise involves a keen focus on mobile applications, web apps, blockchain, content management systems, e-commerce, and fintech. Beyond the professional field, Gohar is an avid reader and reads extensively about emerging and innovative technologies.