Website Development Company Los Angeles (LA), Hire Top Website Developers, Website Designers & Website Programmers in Los Angeles, Best Website Development Company LA.
Website development company in Los Angeles known for sheer perfection in custom website design and development. Our website designers and developers develop enterprise-level websites for businesses in Los Angeles.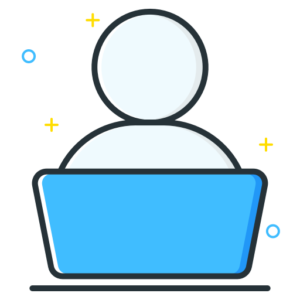 We have been helping Los Angeles based companies and established global brands with website designs that help them stand out from the rest.
Supported by profound technical knowledge and creativity. Our website development team in Los Angeles with international team is available to work on your project without a hefty price tag.
Technologies:
As a full-stack web development company in Los Angeles, the expertise of our web designing team lies in both the front end website development and the back end website development.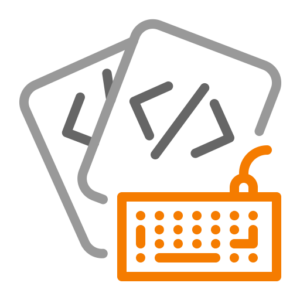 For the front end development: our expertise are in HTML5, CSS3, Bootstrap, JavaScript, we use the popular JavaScript libraries, Angular js, Laravel, React, Vue. Whereas, for the back end development we are a team of experts in PHP and ASP.NET. Our experience with PHP and ASP.NET is a decade old. We have been making websites in PHP and Asp.net since Microsoft launch .NET. When it comes to CMS development, we have experience in many content management systems, which include WordPress, Shopify, Open cart, Drupal & more.
Full-Service Website Developers in Los Angeles
Landing Page Designer Los Angeles: Of what use is all the hard work if we can't get our desired results, right? Landing pages are a solution in itself: no doubt its effective lead conversation tool but it'll only work great if it developed right. Our skillful website development team has experienced in creative design makes sure the landing page you get developed by us are focused and full of distractions and fulfills all the other requirements that make it a good landing page. All you've to do is trust us and leave the rest up to us.
Corporate Website Developers Los Angeles: a good website for your business doesn't just give you credibility but it also makes customers trust you, helps you make better B2B or B2C relationships, and helps to spread your company's name and opens new doors for business. But all of this is only possible if you put your trust in a great website development company in Los Angeles that develops corporate websites like Coding Pixel who make sure you achieve your goals. Our effective and experienced team of website developers help you turn your dream into reality and solve any obstacle you might face in this criteria.
Ecommerce Website Developers Los Angeles: Our eCommerce website developers Los Angeles understand the importance of a good eCommerce store in this competitive environment of Los Angeles, your eCommerce website can be your biggest investment for your business and we are here to make sure you invest right. Our experienced eCommerce website development team in Los Angeles will help you make an eCommerce website to maintain an edge over the competition. Our eCommerce website services offer the best in standard and usefulness while staying nimble and totally adaptable. Our eCommerce website development team will always stay in touch with you to make sure your eCommerce website requirements match your business needs and lead you towards your goal.
Custom Website Developers Los Angeles: Our team of website developers in Los Angeles knows how important your business is to you, which makes it more valuable to us too. We love originality and putting new ideas into existence. We, here at coding pixel love challenges, bring your idea to us and we'll help you create a custom memorable website that can lead to a memorable experience for your visitor. We have more than five years of experience working as website developers in Los Angeles, we take pride in our work and are ready to bring you custom website development solution for your business in LA.
OUR WEBSITE DESIGN PROCESS
We take great care in realizing the client's ideal website design for their websites.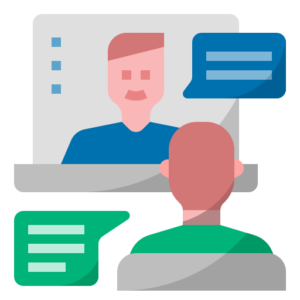 Our website developers acknowledge the importance of website design in generating revenue, and optimizing the convenience for the user or the employee while handling the website. The website design process includes the creation of various headers, choosing a contrast of colors for the page, setting CTAs, creating chatboxes, etc. The main purpose of this is to turn the website into an online reflection of the company itself. Our Los Angeles based website designers place primary importance on website design from creating the easy navigation system on your website pages to choosing the right color for your website layout. Now, the website design process might be short or lengthy depending upon your complexities regarding your needs from an online page. We deal in small businesses, big enterprises, and Start-up's website designs. This approachable plus for variety is there because of our website developers to deal with certainly every level of complexity.
Multi-Platform Specialist
Our website development company develops a website that can easily run on different operating systems.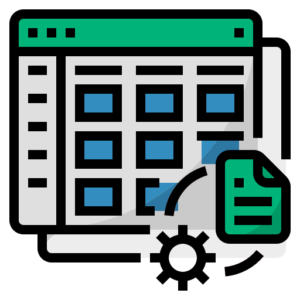 We create various websites for multiple platforms such as WordPress, Magento, and Drupal. using the Ionic frameworks. Also, our goal is to set responsive web design for the multi-platforms websites, so the website can be run on multiple devices. Also, our website development runs from creating a single static page of plain text to complex web-based applications for these multiple platforms. Our website developers have expertise on the platforms whether WordPress or Magento and many others. We acknowledge that to every platform, the website designs have different needs, and every website platform has different value to offer, so we develop accordingly. We implement NoSQL databases using MongoDB, work within a Node.js environment and Express framework, and communicate to the client side through a RESTful API.
An experienced and trusted digital agency
We have been working for many years now in the field, and keep the client satisfaction of utmost importance. Our Los Angeles based website development company makes sure that the client's project confidentiality remains intact while the whole process of website development. We realize the ideas of our clients and acknowledge the need to gain and retain the trust of clients. In the present digital marketplace, the client not only needs reliable services but makes sure that the website development company has a digital footprint as well, so it can be trusted. Our website development company is the Los Angeles renowned company and can be reviewed and trusted through the various services that we have provided to our satisfied client base. We make sure to provide reviews of the previous projects made, and ensures first the reliability that our clients can put in us. You can read the company's description and the former client reviews, and in the process, you can also find the best-fit ideas for your website and businesses.
What do our Los Angeles website developers do?
Our web developers in Los Angeles analyze the user needs, so the proper criteria of the owner's demand and user needs could be met in web development. Our web developers realize your idea into a reality while ensuring the proper content, graphics, and underlying structure are used. Our team has the years-long expertise in developing the website from scratch, correcting issues which are left uncovered by user feedback or testing, converting written graphic, video, audios, and other formats to compatible and best web format. We have a team of developers covering every area from Front-end developers, Back-end developers, User experience (UX) designers, User interface (UI) developers, Web developers.
Our web developers Los Angeles are skilled in JavaScript, HTML5, Web application development, Java, Software development, jQuery, SQL, AngularJS, CSS, User interface (UI) design.
The web developers are highly skilled and trained in coding languages. We emphasize on the training part for the sole reason that even a margin of error in web development is not tolerated.
A minor mistake can break the whole of the website. So, our web developers Los Angeles are trained in such a way, that they make sure to employ their art of perfection in each of the projects they take from the clients.
Everyone wants a website! Everyone needs website developers, who are extremely understanding of the beginner's ideas and they mainly want to rely on developers, who would actually lay out a physical map for the website development, out of the client's ideas. Our website developers Los Angeles, owing to their experience in the field, have dealt with many clients in the past. With that said, our developers actually understand how to convert the client's idea into an exact reality.
Web Development is the tip of an iceberg. As beneath it are the various categories. The three major categories being :
Front end web developers
Back and web developers
Full-stack web developer
Front End Developers Los Angeles
One of the main factors about the front end web development is that the tool required to create the front end of the website constantly changes.
So, the front end developers should be constantly aware of the changes, and keep a track of the developments that happen in the field. Our front end developers in Los Angeles are robust and create such sites for the website where they make sure that such format is used, where it becomes easier for the users to read and comprehend the site.
Our front end developers Los Angeles acknowledge the fact that users use multiple devices of various screen sizes and resolutions, so our front end developers make sure to take this fact into account while creating the site.
Our website developers Los Angeles ensures that the planning is done to develop the site in such a way that the site will come up correctly in different browsers (cross-browser), different operating systems (cross-platform), and different devices (cross-device).
Front End Developers Expertise
Front end developers in LA are some of the most demanded website developers, so many of them have been providing services. They usually learn to master the technologies required in the field.
What technologies do front end developers need?
Well, HTML/CSS, JavaScript, jQuery, JavaScript Frameworks, Front End Frameworks, CSS Preprocessors, RESTful Services/APIs, Responsive/Mobile Design, Cross-Browser Development, Content Management Systems, Testing/Debugging, Git/Version Control.
These are some set of technologies, which are to be mastered by the front end developers.
Backend developers Los Angeles
The server-side development or simply the activities behind the scene that are running whenever you take any action on the website is the back end development.
Our backend developers in Los Angeles works efficiently with databases, scripting, and the architecture of websites, making sure that the database information is communicated to the browser rapidly.
The basic skills required for any backend development are Web Development Languages, Database, and cache, Server, API (REST & SOAP), and our backend developers have years of expertise working with these set of technologies.
Our developers have excellent experience of the framework such as Django for Python, Larval for PHP.
They have absolute ability to write quality unit tests, knowledge of algorithms required, awareness of the security concerns, and various knowledge skills related to session management in a disturbing server environment or simply the difference between multiple delivery platforms.
These are the basic set of requirements, which forms a base for any backend web developer, and we made sure our team of developers has mastered the respective skills.
Back-end developers skills:
A back-end developer works with certain coding languages and some skills. The most relevant of all skills are:
1) Developmental Languages: Java, Python, Ruby, Net, etc are the basic programming languages, that the developers should have mastered beforehand.
2) Database and Cache: It is important for the back-end developer to have knowledge of various DBMS technologies. Most of which require the usage of MySQL, MongoDB, Oracle, SQLServer, Redis.
3) API: APIs or web services are an important area of knowledge for many of the developers belonging to any category. REST and SOAP knowledge is basic in this respect.
4) Server: The developer should be exposed to Apache, Nginx, IIS servers, Microsoft IIS. This usually helps in the administration of services.
Full Stack Web Developers Los Angeles
Full-stack website developers are actually the developers, who have mastered the skills of both front end and back-end development. It seems legit!  The full-stack developer is called 'full-stack' for a reason.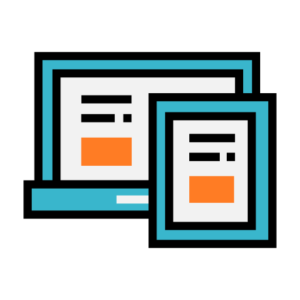 Fullstack comprises of all of the skills and technologies, which are required to create a website independently. This means, the developer can do alone, which front-end and back-end developers do combine. They basically handle the work of databases, servers, system engineering, and clients alone.
A full-stack developer has to be proficient in programming languages such as JAVA, PHP, C #, Python, Ruby, Perl, etc. The developer needs to master Git/Github, to manage and share the code accurately. The full-stack developer needs to efficient in some basic front-end technologies such as HTML5, CSS3, JavaScript, and also they should master the skills in third-party libraries such as JQuery, LESS, SASS, AngularJS, or REACT. These skills are not all, but there is a sea of skills out there, which are needed to be learned by a full-stack developer.
#1 IN LOS ANGELES
Our website developers have expertise in website development whether it is WordPress development, PHP custom development, or simply e-commerce website development.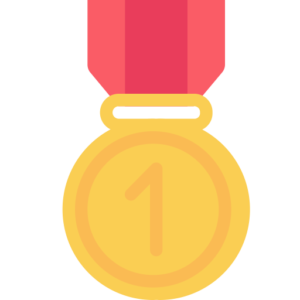 Our range of services is vast.
We have previously helped a large number of customers to develop and design the website for their enterprises and also catered for individual needs. We provide smart web solutions that involve smart web designs and ensures that it is user friendly.
We top the list of Los Angeles development companies, owing to the very reason that we make sure to create a brand out of your business in the form of your website. The website tells a lot about your company, and we acknowledge that fact and delivers accordingly. The websites need to create a strong impression on the users, and we also provide services in website maintenance. As, the website should always be up-to-date, working according to the popular demands,  and utilize modern technological tools.
Our website development company believes that an impressive website design doesn't suffice as long as it caters to the needs of users by making the website user friendly. This helps in user conversion and hence helps you achieve your goal.
Why Web Design Company Los Angeles?
We care about our relationships with our customers and by being here in Los Angeles we get a great opportunity to be as close to them as we possibility can be. We promise to be there for our customers whenever they need us and being here in Los Angeles helps us do that.