Wedding Planner App Development for Wedding Planning Businesses
We live in the 21st century where there is an app for everything. And when we say everything, we mean everything. Literally. From ordering food, dating, planning your workouts, and logging in notes to journaling, meditating, and getting help for sleeping, you're going to find an app for every aspect of life. The same goes […]
Author
Paul Blake
We can help you! ❤️ CodingPixel
Seeking expert advice or consultation for your mobile app or website idea? or looking to revamping your existing app or website?
Schedule A Free Consultation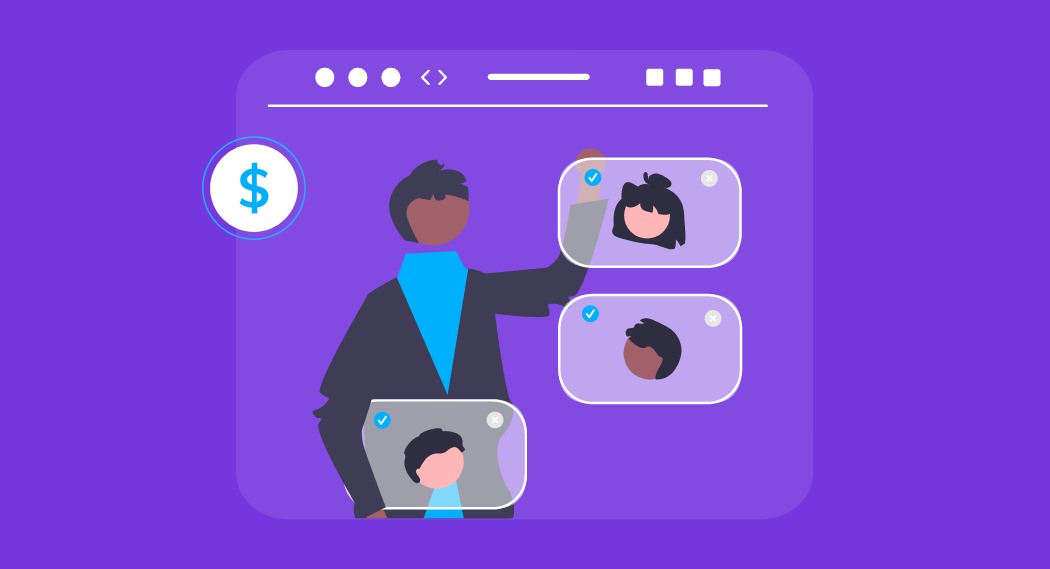 We live in the 21st century where there is an app for everything. And when we say everything, we mean everything. Literally. From ordering food, dating, planning your workouts, and logging in notes to journaling, meditating, and getting help for sleeping, you're going to find an app for every aspect of life.
The same goes for the matrimony business. The wedding is one of the most important parts of a person's life and one of the most stressful ones as well. Brides often turn into bridezillas and grooms cannot cope with all the stress of wedding planning. And that is where wedding planners come in. Wedding planners know how much energy, time, and cost go into planning a wedding and they do all of that in the most effective and the easiest way possible to take the stress of the planning part away from your clients.
However, having an app for your wedding planning business can get you more clients and improve your services in ways that you cannot even imagine. If you are running a wedding planning business, you need an app and here are all the reasons why you must get your own business app developed:
1. Improve Your Brand's Image
A business app can improve your credibility and your image in your customers' eyes because customers find businesses with mobile applications more trustworthy and reliable than those that do not have their own applications.
2. Connect With More Customers
Having a business app allows you to connect with vendors and customers around the clock and all over the world. Moreover, you are able to stay up-to-date regarding the planning and execution. Last, but not least, you also get to answer all your customers' queries 24/7 without missing a beat.
3. Attract a Wider Audience
A business app allows you to break all the boundaries and restraints that come with having a physical storefront or business. With the help of an app, that takes you on the virtual battleground, you can expand your business beyond your target segment's physical boundaries and attract more customers.
4. Real-Time Budget Planning
Weddings are not an inexpensive affair and every client has a different budget. With the help of a wedding planning application, you can help your customers keep track of their expenses in real-time, so they know when they are overspending or underspending.
This way you can let your clients know how much room they have left to work with, and if you can offer them something that can be adjusted in their budget.
5. Registration Made Easy
One of the most tedious aspects of wedding planning is going to a shop or visiting a physical location to get yourself registered. You can make it easy for your clients and potential customers by offering them an option of registration through your wedding planning app. In other words, setting up a registration feature can also act as a way of promotion for you.
The 5 Best Wedding Planning Apps (And Why They Are The Best)
1. Ladymary Wedding Planner
It provides customers with relevant tips and tricks to make things easier for them.
2. Joy
It's an all-in-one wedding planner app that allows the users to share images with anyone who uses the app.
3. Table Plan
It simplifies the table planning process by letting people add as many guests as they like and move them around on the screen.
4. WeddingHappy
Wedding Happy has a unique customized schedule and to-do checklist to help planners.
5. Tie The Knot
This is a niche wedding tracker app that lets people track the number of days left for their wedding.
In the world that we are living in currently, weddings are not just a ceremony anymore. Everything needs to be picture perfect from the dance party, lights, and decorations to the food, destination, and entrance. So, as a wedding planner, you cannot mess up.
And the best way you can assure that everything goes according to plan is by having an app that can help you escape the back and forth between you and your client, the redundant work, and a lot more.  You can either develop your app yourself by hiring an in-house team or reaching out to freelancers. Or you can just outsource the whole project to a reliable app development company in USA. And the good news is that we can do that for you and help you go big with your wedding planning app.
Contact Us