Gohar Aslam

App Development

19 October, 2023
From Good to Great: The Benefits of App Redesign
You developed and launched an app in the market, and luckily, it witnessed incredible success. Nevertheless, after a while, your app starts experiencing declining usage and receives poor reviews, with users bemoaning an incomprehensible UI/UX and an outdated design. And your competitor apps are riding high, too. It is time for an app redesign.
There are several crucial questions that you need to ponder before redesigning your app. Which steps are precisely required? Will a redesigned app appeal to users? What is the best course of action to avoid mistakes? What can make your app stand out from market competitors? How much budget should you allocate? There are many answers to these pressing questions. The article highlights the key factors related to when and how you should initiate an app redesign.
When to Redesign an App?
The following explains various indicators of when you should redesign an app:
1. Poor User Experience
Several indicators indicate that an app is not meeting users' expectations and needs a redesign due to poor user experience. Suppose your app is witnessing a low engagement rate, a higher bounce rate, a decreased retention rate, and finally if users are providing negative feedback about design features that are not user-friendly or intuitive. These signs indicate that poor user experience drives away users, and your site app requires an overhaul.
2. Out-of-date Design
Many signs emphasize the need to redesign an app. These indicators include a low retention rate and poor user engagement. Most importantly, if an app's design does not match the brand's general aesthetic theme, the branding must be consistent across various channels. Likewise, if an app does not allow adding new features and functionalities, it is a sign that it requires a redesign. Evaluating your app's design and updating it accordingly – is crucial to catch up with the latest design trends and meet user expectations.
3. Technical Issues
Technical issues can be a crucial indicator of poor app design. If an app crashes or freezes frequently, takes longer to load, displays broken features or functionality, denotes compatibility issues with specific devices or operating systems, and if customer support receives increased requests. Technical issues adversely impact positive user experience. Therefore if an app constantly faces technical issues, it swiftly needs a redesign.
4. Changing User Needs
Changing user needs can also drive the need for an app redesign. If the user engagement time has decreased, if users exhibit novel behavior, such as using the app differently or engaging with it in new ways, they switch to feature-rich competitor apps. If new technologies or advancements have changed how users interact with apps – all these factors could indicate changing user needs and a necessity to redesign your app.
5. Lack of New Features and Functionalities
An app needs more features and functionalities to retain popularity with users for a long time. The growth in technological advancements and the creation of feature-rich apps by competitors enthrall audiences who may want to switch from apps that do not offer innovative features and functionalities. Therefore, it is vital to redesign your app and add cutting-edge features and functionalities to increase user engagement.
Experience the power of app redesign and supercharge your business today. Get in touch with us for a quote!

Benefits of an App Redesign
Redesigning an app offers various benefits. Here are some of the primary benefits of app redesign.
1. Enhanced User Experience
One of the main benefits of redesigning an app is improving user experience. A well-designed app can be more accessible and user-friendly, making it effortless for users to navigate and use. A redesign can also boost the app's visual appeal, making it more aesthetically appealing.
2. Increased Engagement
When users have a positive experience with an app, it will motivate them to engage with the app more frequently. A redesigned app can improve user experience by providing a smooth and enthralling experience. It can lead to increased user engagement and higher retention rates, which is crucial for business profitability.
3. Superior Functionality
An app redesign is also meant to introduce innovative features and optimize an app's functionality, aiming to fix bugs and enhance performance. It can ensure a remarkable user experience and replenish new mediums for users to engage with the app.
4. Competitive Edge
By redesigning an app, businesses can distinguish themselves from their competitors, giving them a competitive edge and increasing user engagement and market share, leading to improved reputation and maximized revenues. With the abundant availability of apps, a competitive advantage over rival apps could be an elixir for standing out in a dense market.
5. Enriched Brand Image
App redesigning can also help to embellish a business's brand image and reputation. A well-designed, robust, and aesthetically captivating app can project that the company is well-established and reliable, resulting in customer satisfaction.
6. Maximized Profits
A redesigned app leads to amplified profits by increasing market share, boosting customer engagement, and improving customer satisfaction. Not only that, but a redesigned app can also generate new prospects for monetization, such as introducing premium features and subscription models or modernizing the user interface of an e-commerce app.
How to Redesign an App?
Redesigning an app can be a complicated and composite process, but here are some general steps to consider.
1. Determine the Goals
Before starting the redesign process, it's essential to determine your goals and what you intend to achieve with the redesign project. It could involve varied purposes, such as improving user experience, enhancing customer engagement, or modernizing the app's visual design.
2. Collect Feedback
You must research to gather feedback from users and stakeholders to understand their likes and dislikes. By analyzing the app reviews, it could be easier to identify areas of improvement and implement change according to user recommendations.
3. Interpret the Scope
Based on the feedback and goals, interpret the scope of the redesign project. It should emphasize the features, functionality, and design fundamentals that need to be improved.
4. Create Wireframes
UI redesign and redesigning the UX of your app are also vital. To accomplish this, you need to make wireframes. They are simple visual illustrations of the app's design and layout, and they help to plan the structure and flow of the app.
5. Develop a Prototype
Develop a basic prototype of the app using the wireframes that don't include all the features and functionality, but it should qualify to pass the test and validate the design.
6. Prototype Test
Conduct usability testing on the prototype with users to determine any issues, bugs, or areas that need improvement.
7. Develop the Final Design
Once the design is tested and improved, develop the final strategy incorporating all the features and functionality.
8. Test and Launch
Test the final design exhaustively to identify any bugs or issues. Once everything is working accurately, launch the redesigned app.
9. Gather Feedback
Gather feedback from users after the launch and implement it in the design to improve the app's performance and user experience over time.
What is the Cost of an App Redesign?
The cost of redesigning an app varies as each app redesign project is distinct in its requirements and scope. That cost is minimal if your app requires trivial changes, such as changing fonts, icons, or colors. In contrast, the price could be tremendous if a redesign requires significant user interface modernization, additional new features, and functionality.
Ideally, you should allocate between $30,000 and $60,000 for a basic redesign process. However, if your app requires a significant overhaul, you should expect the cost to rise further. It is advisable to consult a leading app development company to get an accurate estimate, which will provide you with an estimated cost according to the complexity and scope of the application redesign project.
Tools for App Redesign
There are numerous tools for app redesign, and the following are some commonly used tools.
1. Figma
A browser-based design and prototyping tool allows designers to work collaboratively in real time. Figma has a comprehensive range of features for creating and testing app designs.
2. Sketch
Sketch is a popular design tool for creating user interfaces and app designs. It boasts a stunning wide range of features for designing, prototyping, and collaborating on designs.
3. Adobe XD
It is a design tool for creating user interfaces, prototypes, and animations. Adobe XD has various features for designing and testing app designs across different platforms.
4. Marvel
A prototyping and collaboration tool that empowers designers to create interactive prototypes and gather feedback from stakeholders. Marvel has numerous features for designing and testing app designs.
5. InVision
A prototyping and collaboration tool that enables designers to create interactive prototypes and gather feedback from stakeholders. InVision has various features for designing and testing app designs.
6. Axure
Axure is a tool for creating interactive wireframes, prototypes, and documentation. It has a range of features for designing and testing app designs.
7. Balsamiq
It is a tool for creating low-fidelity wireframes and mockups. Balsamiq has numerous features for designing and testing app designs.
See our Mobile application services & Let our Developer to redisgn and develop an app!

Frequently Asked Questions (FAQs)
How much does it cost to redesign an app?
There is no universal answer. The cost of redesigning a simple app depends on numerous factors. If the app is simple and the redesign involves making changes to the UI and UX, the price could mount from a few hundred to several thousand dollars.
How much time is required for an app redesign?
A basic app involving minor UI changes could take a few days to complete. A more advanced app with complex features requiring significant changes to the UI and UX can take several months to complete.
When should I redesign my app?
If your app needs to be updated, offers a poor user experience, experiences technical issues or bugs, needs more features and functionalities, and, most importantly, has declining user engagement, it is time to redesign your app. It is crucial to consider users' feedback when starting the redesign project.
Which experts are required to accomplish the app redesign project?
A successful redesign can be accomplished by hiring a professional development team, typically including UI/UX designers, developers, a QA engineer, and a project manager.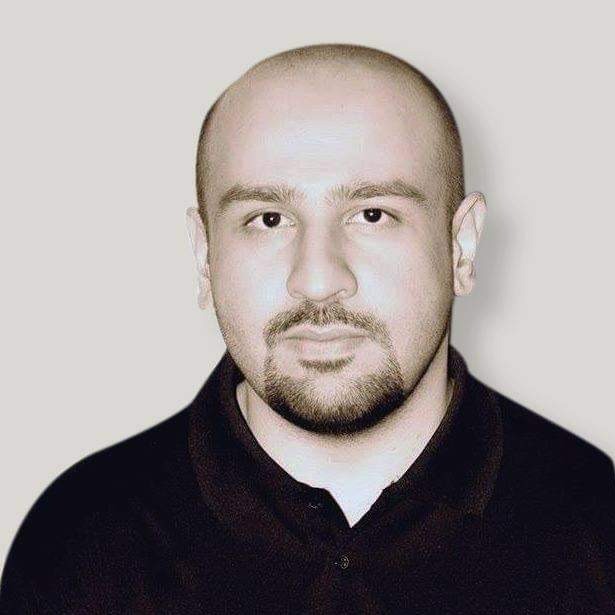 Gohar is a seasoned IT writer specializing in leading technologies. He holds a Bachelor's degree from the University of London, with professional experience spanning over five years in the IT sector. His expertise involves a keen focus on mobile applications, web apps, blockchain, content management systems, e-commerce, and fintech. Beyond the professional field, Gohar is an avid reader and reads extensively about emerging and innovative technologies.