10 Essential Features of a Good Hotel Booking System
Hotel Booking System
People these days are more progressive than the previous generations. They like to plan ahead and thanks to the technology that is available to us, we do it with ease. More than half the people that travel abroad, have pre-booked their hotel rooms. And almost all of them do it online, either through a hotel booking website or application. During the peak seasons, it gets hard to manage all the data that comes though.
However, with a good hotel booking system, this data can easily be managed. Furthermore, having a streamlined system helps you make a better impression on your customers. Having your very own custom made hotel booking system allows you to eliminate errors and prevents financial loss.
Here are 10 important features that should be a part of your hotel booking system:
Cloud Based Reservation
Your hotel employees will rarely be able to sit in one location for the entire day. Choosing a remote-accessible online hotel reservation system would make their work simpler and more efficient. Furthermore, being able to access data remotely promotes social distancing while still keeping the hotel staff and guests secure. Hotel booking software that is cloud-based can be accessed from any location, at any time, and on any computer (laptop, cell phone, or tablet). It's much less expensive to operate, manage, and protect than conventional on-site systems.
An Online Central Reservation System
A good hotel reservation system should provide a user-friendly interface that is useful to both guests and employees. A quick calendar front-desk view would be a big help in making the reservation process go more smoothly. A plugin or javascript that can be inserted into your hotel's website will be needed. Alternatively, it should be able to direct tourists to a microsite or portal where they can complete their reservations online.
Without having to browse through your website, the booking engine should provide your visitors with all of the information they need, including costs, packages, room styles, add-ons, inclusions, and other data. If you are looking for online reservation system you may hire our hotel software development company.
Multiple Language & Currency Support
Guests should be able to make reservations in their native language and currency using your hotel booking software. Guests who make reservations in a specific language should also obtain confirmations in that language via email or text message. This simple feature will improve the user experience and increase bookings from all over the world.
It's also important to incorporate various currencies. You want to appeal to a broader market, and many of your clients will be visitors. Based on the IP address, an ideal booking system will be able to instantly set the language and currency preferences.
A High-tech Data Management System
Data is crucial for achieving a company's objectives. Getting the right data will help you boost business efficiency and provide a more personalised experience for your customers. Hotel reservation software with a comprehensive reporting system is a must-have for helping employees make better decisions.
You could obtain the following details as a result: Monthly, quarterly, and annual performance reviews. Maintaining a record of outstanding payments and tabs, predictive analytics, budgeting, rate management, and financial planning Guest information that is exclusive to them.
Enabling Online Payment
Integrating an online payment option into your hotel reservation system would help you fulfil your booking/cancellation policy requirements while also making it easier for guests to make reservations. Financials obtained from online bookings should be automatically reported in financial reports on the back end. Having guests pay online allows them to adhere to the requisite social distance norms.
Promo's & Discounts
Providing exclusive promo codes or promotions is a smart approach to take when thinking about increasing sales and keeping the guests satisfied. You should be able to build and submit promo codes with a good hotel booking system. Moreover, y ou should be able to tailor discounts and deals depending on when the booking was made, whether the customer is a regular customer, whether it's a corporate or travel agent booking, or even the season, holidays, early-bird or last-minute prices.
Management of Reviews
The credibility and success of your hotel are heavily reliant on customer reviews. They are the most powerful marketing tool available to your hotel. According to a SiteMinder survey, 81 percent of travellers choose to read reviews before making a reservation, and 91 percent of 18 to 34-year-olds regard reviews as personal recommendations from peers. As an hotelier, you can invite your guests to write reviews for your establishment on the internet.
Make it a point to react to those reviews and communicate with them. Your clients will have a better experience as they will feel acknowledged and valued. A good hotel booking system will allow you to keep track of your guests' feedback as well as respond to that feedback. Genuine and timely responses to reviews have the power to transform visitors into long-term customers.
Automated Replies & Communication
In the service sector, communication automation has become a norm. After booking a room, guests expect a comprehensive confirmation email. The hotel's brand image and voice should be expressed in the confirmation emails. If necessary, you should be able to provide travel tips as well as information about local festivals and attractions. These messages should be able to be scheduled and formatted via your hotel booking system.
An Automated Reservation System
Travelers tend to make reservations through a number of sources, including the hotel's website, online travel agencies (OTAs), and the front desk. Managing these reservations can be difficult, and mistakes like double booking, overbooking, or failing to confirm a guest's reservation can result in negative feedback and lost revenue. You can effectively handle these inconsistencies if you have a central reservation system for hotels that is connected to a channel manager.
Your channel manager and hotel reservation system are linked together to provide you with real-time information on room availability and rates through all of your booking channels. A channel manager aids hoteliers in increasing employee efficiency by allowing inventory and rates to be modified from a single platform. Guests will see exactly what they see thanks to real-time alerts.
Chat Bot & Chat Support
When you work in the hospitality industry, there is no time to relax. A hotel needs to be operational 24/7 and should always be responsive. Otherwise you will lose a lot of business with time. To make things more streamlined, you need to provide a 24/7 chat support. So you should use both chat bot technology & you should have a person available at all times to handle queries.

The Benefits of Hospitality Software Development
Hospitality Software Development
Hotel management software is a type of technology designed to help hotels experience a quicker, more reliable, and streamlined way of executing tasks and activities. It is evident that technology is an essential component of the hotel industry. The need to find a new and smarter way of doing things will always be there, just like any other industry. Thus, to achieve such changes in the industry, the concept of making hotel management applications and software emerged.
Hotel Management Software: what is it?
In short, hotel management software is a type of technology designed to help hotels experience a quicker, easier, and more reliable way of conducting tasks and activities. They can come as software for property management, software for sales management, software for review management, and even an all-in-one software for hotel management.
How will a hotel benefit from Hotel Management Software?
Any hotel company that integrates the use of hotel management software is able to achieve massive improvements in their everyday activities, resulting in positive results across operations and the hotel as a whole. The top 5 benefits of using software for hotel management are:
More Productivity
One of the key reasons for the introduction of software for hotel management is to bring about greater quality and productivity. This is easily done since almost all tasks and operations are automated. This implies that you would not have to perform such operations manually, such as generating invoices, checking in on stock status, etc. Some software tell you when your stock is about to expire, generates receipts that notify you on inventory levels automatically, and a whole lot more. If you are a boutique hotel comprising of 50 rooms, then software like these are ideal for you.
Better Customer Experience
Hotel Management Software is designed to boost the customer experience you provide in so many ways. Tasks such as bookings, check-ins, and check-outs are made simple and convenient. Due to the automated process in place, this is made possible. Thanks to the task-management as well as communication channels that come with the software, chances for errors are also minimized. For example, housekeeping reports are thoroughly communicated in order to eliminate the likelihood of a bad experience in the room. You can also use the Hotel Management Software to send pre-arrival emails such as Thank You notes.
Security
Data security is critical to the management of any hospitality business. However, the best way to achieve this is to use cloud-based hotel management software. Cloud-based software, unlike window-based systems, eliminates the risk of losing data and guarantees better protection. When your hotel uses cloud-based management services, there is a low risk of being hacked. Thanks to the fact that data is automatically backed up, they can also assist in eliminating errors.
Better Financial Management
Certain hotel-management Software come with Revenue-Management-Systems(RMS). They help hotel owners and operators to make better strategic choices that ultimately contribute to maximizing profits. This is made possible by means of data and analysis. RMS is so advanced that it can provide information on your competitors, accurate pricing recommendations, revenue estimates, and key performance data. This data-driven software approach to a situation is one factor that makes the use of hotel management software very important. Having accurate insights into what contributes to losses and profits gives hotel operators a better chance of implementing better revenue management strategies.
Cost Reduction
As most of the activities are to be automated by Hotel Management Software, there would be no need to employ any staff or teams. For instance, the requirement for a server and an IT department to manage a server is removed when you use cloud-based software to operate your hotel. The cost of labor is not only reduced here, but work hours are also minimized. Yet, you get to experience improved efficiency and productivity.
Conclusion
The digital era has made the use of time-saving and service-efficient Software for businesses a necessity. If your business is not optimized to perform, then it cannot compete in today's market. Since hotels or businesses with efficiency will always get more preference than businesses still working with traditional guidelines. Each business and each hotel is unique; we here at Coding Pixel understand this and provide our clients with custom software solutions that are specifically designed for them. So, don't wait a second longer and join the digital era.

Quora-like Platform Development Cost
Quora-like App Development Cost?
Want to develop a question-answer portal where the quest of all the question-askers can be quenched. But got no idea how much bucks it would cost you?
To give a rough estimate, it can cost you a major chunk of your lifetime. Was not expecting this answer? It is true because a platform like Quora cannot be developed in a definite span of time. It needs lots of persistence, hard work, patience, and experience to keep improvising the platform that gives a platform the final shape like Quora.
The cost of basic functionality like quora is between $35,000 and $70,000
What is Quora?
It is a question-answer portal where anyone who is registered with the platform can ask the other members any question related to any niche. The members have usually experienced professionals or social beings that advise the best of possible.
Let us see why how Quora matters in our lives?
Quora has 300 million monthly active users
43/57 female-to-male ratio
Mobile traffic makes up 3/4 of visits
35% of Americans use Quora
B2B companies are leveraging Quora Ads
65% of Quora users have a college degree
Quora users are 37% more likely to be in a management position
Adults spend 2x as much time on Quora as LinkedIn
Businesses using Quora Ads have seen up to 4x more conversions
Quora has a higher concentration of adult users than other popular publishers
63% of Quora's visits come from online searches
Users spend on average 4:11 minutes on Quora
5% of Quora users are 25 to 34 years old
There are over 400,000 topics available on Quora
Quora is now reported to be worth $2 Billion
27% of Marketers plan to invest more in Quora Ads for 2020
Trademark Features of Quora
Some of the trademark features of Quora are;
Seamless Design
The simplicity in a design is the most difficult thing to achieve. The apple phone looks chic, simple, elegant, and intuitive, but a lot of technology and complexity lie underneath to make it appear this simple from the outside. Try to hide the complexity of the website with the help of a simple design. Simplicity also includes easy navigation.
User Profile
Each user on Quora carries a user profile. This profile has a headshot of the users, basic education, employment experience, and badges (special experiences) to answer few questions.
Push Notification
The push notification is used to notify the users of the answers they were looking for, a new question arises from their area of expertise, someone else has also replied to the question they've already replied to, someone replied to their answer, and many more.
Views
This feature enables the question-asker to see how many people viewed his question. Once a question is answered, people become also able to see the views on each answer. Views are nothing, but the quantification of the readers who have read the question or answer.
Follow
The users can follow other users they think to contain valuable information and can advise them on certain areas.
Spaces
The people of the same interest areas are grouped together in a virtual group named "space". A Fashion space will have only questions from fashion and lifestyle, the technology will have only questions from technology.
Technology Stack of Quora
The technology stack needed to build the edifice of the platform like quora the two types of technology are needed.
Front-end Technology
The front-end technology is the technology used to build the interface/ layout screens of the platform. These technologies are also used to design/ develop, and test the screens that are visible to the users. Users interact with these screens through the buttons, and other features. The technologies used for the front-end development of a platform like Quora are;
HTML 5
Angular JS
IOS & android
Flutter
CSS3
React JS
Back-end Technology
On the other hand, back-end technology is the technology that is issued to develop the functionalities on the front-end. These technologies are majorly used to rigorously code out the features and functions of the back-end technology.
Node JS
PHP
.Net Core
My SQL
Postgress
Mongodb
Best Development Approach for Quora like Platform
Step1 – Requirement Gathering
This step includes gathering the requirements you want your app to deliver to you. Deeply analyze the idea and how these ideas can be translated into functionalities. Check the feasibility of these ideas getting translating into features or functionalities. Now, prepare the project plan optimization. It costs around $0-$600 during the planning phase depending upon the availability of the tools dispensable for planning.
The secret ingredient in the perfect recipe of Instagram is the smooth and seamless experience that comes from the smooth UI and UX design. It includes two phases 1) UX Modeling 2) HLD & Documentation. The phases in this step include preparation of the flowcharts and sketches of the user needs and functionalities. Prepare the information architecture design. Prepare the sitemaps too. Sitemaps are the maps that are used to represent the specific pages of the website and navigate the client through these pages.
The wireframes are the floor plan of the project into which the design and content flow, that could be sketched or annotated diagrams. It costs around $0-$1000 for this step.
STEP 3 – UI Design
The third step is to build the User Interface design. The UX/ UI team needs to determine the UI strategy first of all. This strategy includes building a strategy that should facilitate the user interface experience. Incorporate art direction, storyboarding, and mood board creation in making the full UI design.
The UI design must specify the location of the content and video player on the page. It costs around $0-$1500 for this step.
STEP 4- Agile Development
Nowadays, agile development is preferred. This is quick and team-based software development. The Project Manager and technical lead should create milestones, plan the sprint, conduct scrum meetings, and show the sprint demos to make the development really quick and impeccable.
The knowledge of the following languages is necessary;
HTML/Client-side JavaScript/CSS
Database OLTP to maintain relational DBMS
Data warehouse (OLAP)
Moreover, other persons required during the development process along with the developers are tool developers, mobile device applications, web applications, API developers and authenticators, etc.
The major chunk of the cost is spent here with an estimation of about $1500-$4000 here.
Content Support: The Quora-like websites need a well-established content management system to facilitate the users with the Metadata of the questions being answered on the site.
STEP 5- Testing and Launching
The test codes and user test scenarios are written down by the quality and assurance team and the testers perform automated or manual testing to check the functionality of the app. The bugs are removed by the developers after which the product is launched.
Usually, a minimum viable product with the least features is developed and released. This is called beta-version.  After the bugs are reported, the app is updated accordingly.
Also Read:
Front Desk Hotel Software
The front desk is to the hotel what an ambassador is to a country. It either makes or breaks the deal. It creates the first and last impression of the hotel on the visitors. It also plays a crucial part in converting the new guest into a repeat customer. To simplify such demanding tasks of the front desk, front desk hotel software renders numerous services to it. The front desk and the front desk software ensure the smooth functioning of the department with the ultimate goal of delighting the guests.

Let us enunciate all of the imperative functions that a front desk hotel software must do;

Book and Reserve

Before making a booking or a reservation, you need to know all of the information on your fingertips. How is it possible? It is possible if the front desk hotel has all of the information regarding reservations and booking sorted out already. The front desk hotel software package has a new screen opened up upon pushing the button "Reservation".

This button must provide a list to choose from. It gives options to book a king-sized or queen-sized room, and single or group of rooms. It reminds the front desk operator to complete the incomplete reservations, sends the confirmation email to the guest, and reminder emails to the guests who have reserved the room.

Check-in and Check-out

The guests usually head to the hotels for recreation and channeling out all of the mental and physical frustration. So, consider a guest to be always tired. Therefore, the check-in should always be very smooth. A good front desk hotel software asks for all of the necessary information for a check-in and check-out option. A check-in list is available to see all of the arrivals during last 24 hours. Last but not the least, a front desk hotel software also makes sure the "check-in" procedure is not too long and time consuming so that the guest does not get drained in this hefty process.

At the time of check-out, the guests are also usually in the subtle hurry to leave as the luggage is packed, and the cab is outside. So, naturally the check-out should be on the home screen to save the time in reaching out to the option. It should contain options like enter invoices, split the invoice, folio splitting, and adjust the invoice etc.

Guest ID Registration

The front desk hotel software recognizes the guest by scanning the guest's ID card and passport. By scanning the ID card and passport, the time is saved spent in the exchange of the documents and converting the information from the ID card to the software by typing which also considerably increases the chances of the human error. With the help of the SSL certificate, the information about passports, ID cards and licenses is retrieved by the front desk hotel software.

Automated Communication

The font desk should automate the communication with the guests over the mail and other channels like messaging. These messages should communicate with the guest when they book, reserve, or cancel a booking. Also the front desk software hotel sends the message or email when a guest checks in or checks out the hotel.

Calendar and Notifications

The front desk hotel software has the calendar and notification system. The calendar has the important events marked on it, be it the arrival of a VVIP guest, or about the pool cleaning. The notifications pop up every day reminding the front desk managers and staff about all the exciting happenings on that day.

Room Types and Planer

There are different kinds of rooms with different kinds of room amenities. You need to have a look what room contains what far from the rooms. The room types and room plans show what a certain room has and the front desk operator cane easily tell from the distance what rooms best matches the demands of the visitor. Room Plan features shows if the particular room is already booked or not, if booked for how long it is booked.

Guest Ledger

The guest ledger is shown for each guest. Under this ledger account all of the costs and spending are visible, additionally how much balance is left is also calculated with each new transaction.

Payments and Refunds

The payment can be carries out using the front desk hotel software using the ledger account. The payment is made after the receipt is generated. An electronic or printed receipt, both can be generated. The printed one is handed over physically while digital is sent via email, or direct message.

If a guest wants to refund the money they paid for a stay they never had. It is also possible using this software package.

Waitlist/ Wishlist

If more customers want a room than it can accommodate, maintain those customers in the waitlist of the software. When the hotel room gets free, immediately contact the wishers to have the room. You can do it using the front desk hotel software's waitlist feature.

Staff Performance Report

It also maintains the report of the front desk operators. It shows when the operator logged in/ logged out. Was it on time? What features he accessed? All can be traced using the staff performance report.

Switch between Properties

If the hotel has sister branches and properties, the same front desk hotel software can be used to switch between the front desk operation information of one property to another. This means one software is enough to contain the information of multiple properties and the company does not have to spend additional money for purchasing the licenses of numerous software. Hire a team of developers for custom hotel software development as per your requirements.

The automation of the miscellaneous tasks and operations that go unnoticed otherwise saves a lot of time of the front desk manager. They say "A stitch in nine saves the time". It is certainly true about the front desk software hotel. The manager gets a lot of time to deal with the visitors and make the engagements fruitful.

Hotel Management Software in COVID Pandemic Time
Hotel Management
In 2019, the United States' tourism industry generated revenue of 1.1 trillion dollars, but 2020 proved to be a complete bleak year for tourism. It is high time for the tourism and hotel industry to digitalize the standard operating procedures if they want to thrive their pompous past revenue-share in the American economy again. Let's run through some features and the Covid-specific problems that they solve.

Inventory Optimization Software

Tourism and hotel industry need to add things in their inventory that were previously non-acclimated to it. It enlists personal protective equipment, sanitizer, face mask, rubber gloves, and oxygen cylinders to meet any emergency. The hotel industry must regulate her inventory optimization software into work if they already have one, or order one from CodingPixel software development company if they do not already have it. It plugs into ERPs and WMS to automate forecasting, planning, and replenishment tasks. The software automatically generates order proposals, which are dynamically calculated based on factors such as demand forecasts, dynamic stocking policies, target service levels, supplier lead times, and internal constraints.

Taking all these variables into account, reorder points and quantities are set, and a daily list of recommended orders is produced to feedback into your ERP to create purchase orders.

Temperature Tracing and disinfectant chambers

Employees and visitors come through a channel to the hotel. While in this channel, they come in contact with a lot of other humans who are also following their own channels in which they meet thousands of other humans. So, the chances are pretty high that a human would become a carrier to hundreds of other humans if caught the coronavirus. Eradicate the probability of virus transmission at your hotel by automating the temperature checking at the main door of the hotel. Hoteliers can use automatic infrared body temperature scanner and disinfectant chambers to check if any employee has already fallen prey to corona hence the rise in temperature or kill the virus stick to someone's clothes or body through a bath of sanitization.

All this should, of course, be automated to relieve managers' time, and to avoid generating a mound of paper archives and records can be produced in case an employee tests positive. The traditional, old-school hotel management software should introduce this technology already incorporated into them.

Connect Social-distance Technologies with Management Software

Visitors and staff are not acclimated to the social distancing, so if they tell you they're practicing it, don't trust them because they do not keep track of their movement. Use social-distance technologies to remind them again and again to practice the social distance. Social-distance technologies warn the user when they're too close with other humans. Ultra-wideband can measure the precise distance between the two devices. One such technology is Bluetooth low energy.

The latest cellular phones have these two technologies incorporated in them already. Make sure to regulate these features in employee's and visitor's phones or make them wear social-distance technologies. Connect social-distance technologies with hotel management software for better results.

Enable more Artificial Intelligence

The hotel owners should move swiftly towards the more and better use of artificial industry in this pandemic outbreak. Some of the areas in which artificial intelligence can successfully replace the human services are self-check-in with codes, the connection of guests' mobile devices with all switches and electronic devices in the room, virtual views on the hotel TV, automate food dispensers on each floor, automated billing for mini bars at each room and self-service amenities, robots for continuous surface cleaning of high touch points and use of big data analytics to monitor the behavior of guests, and automated dish washing. The data gathered through the hotel management software can be used to form the thresholds to automate the robotic cleaning, dishwashing, and other related tasks.

Cloud-based Property Management Systems

Gone are the days when local-based systems would make it to suffice and only staff could access it that too from the hotel's desktops. Cloud-based property management systems enable hoteliers to manage their properties entirely off-site, from setting rates to managing reservations. Just like software, mobile app development can help with the growth for hotel bookings.

In addition to property management systems, cloud-based guest messaging systems allow hoteliers to communicate with their guests about reservation changes, cancellation policies, and refunds – all without setting foot on the property.

The Ultimate Guide to Hire A Best Software Development Company
Hire Best Software Development Company
A plethora of development companies are out there to control the genie of rampant software development demand. According to QAT Global, there are 100,000 software companies in the United States, but you need only one to develop customized software for your company. An important question arises here, how would you choose one out of one lac companies? Hiring a development company per se can cause pain in the neck if done naively. But don't worry! This article will act as an emollient to that neck filled with pain.
The Guide Is For: The guide is to enlighten the brains of business owners who are looking for software development companies to get a customized, well-tailored website or mobile application to automate the operations of their business and bring a boom in revenues of their business.
Pros of Having An Enterprise Solution: We must appreciate for a while this smart move in the age of globalization as software support in an enterprise brings a plenitude of benefits like cost reduction, and increased audience of the business, enhanced customer service, and maximized efficiency.
The goal of Hiring A Company: In the vicinity full of incompetent development skilled companies, the hiring of a software company ultimately has gained the prestigious status equal to that of matchmaking in a primitive society as a software development company just like a good partner should go through thick and thin together with the vendor. Hence the ultimate goal of hiring a software company is to find a company that matches best with the aptitude of the company, can meet the project scope, and should never malign the enterprise solutions. Each project may have a different ideal. Darwin's theory of 'Best fit' should be given preference over 'One fits All'.
Steps in Selecting A Software Company
Scoping A Project
They say you get what you communicate. You need to get clear yourself first about the requirements of your project before explaining them to any software development company. The modern software development life cycle (Agile) has truncated the period of software development in the traditional software development life cycle (Waterfall). The transparent, and effective communication lies at the foundation of agile development. To put in simpler words, no transparent communication means no software. The following are the steps you can follow in scoping and framing the project.
Understanding the Project Needs
A myriad of options come under the umbrella of software development. The software can be both web-based and mobile application based. Further, it has different coding languages and architecture types involved based on the complexity of the project. Some software runs on a single app while some need to integrate multiple apps for their proper working. Finding out answers to these questions is paramount in hiring the best software development company.
For example, if you want a data analytic app, python would be a lucrative coding language whereas if you want a large e-commerce store, PHP is an unprecedentedly best option at the hands. Furthermore, Having a clear final purpose of web development in conducting business operations would do the wonders in hiring the best software development company. The purposes behind the web development vary with the type of business for which it is being built. NGOs and public sector departments' websites are built to bring brand awareness, whereas e-commerce and e-stores focus on generating the leads.
Documenting the Project Requirements
Having a clear understanding of the project in mind alone would not make it to suffice rather you would need to pen them down so that it may serve as a road map for the developers of the software company you've hired for yourself. The project requirements document would set the pace of the project. You would need to state the project milestones, project specifications, project timeline, and project goals on it. It will set the picture of the time and resources needed to complete the project crystal clear.
Prepare the Prototypes
Don't get afraid with the jargon "prototype", it really doesn't mean extensive use of Invision, Balsamiq, Mockplus, and Wireframe, etc. The simpler trick like drawing the picture of the front screen on paper will cater to the purpose of giving a direction to the UI/UX designer of the software development company.
Annotated designs with technical Requirements
The requirements jotted down in the document are modified from low fidelity to high fidelity i.e. 'comps' by the mutual work of visual designer and technical liaison. The high fidelity designs contain technical specifications for developers hence are much complex than low fidelity designs.
Backing the Project with Information Architect
This step includes the planning and designing of information delivery on the website for better user experience. This is done by putting alluring information on the site. The flow process is the directing from one page of the web application to another page. It has greater scope in website application than in mobile development.
Compose A Sprint Plan
To build a sprint plan, you need to estimate the total hours needed for project development, break them into sprints. Each feature from the prioritized feature list is completed in the form of a sprint in timespan of one or two weeks. It would help the software development company in assembling their engineering and timeline. The higher the fidelity of designs is, the better will be the transformation from designs to screens.
Choose the Right Web Development Technology Stack
The software companies do not choose the development technology stack based on the efficiency or ease it provides rather they have obnoxious criteria of market time, the complexity of the project, and web development cost. The technology stack that provides a greater profit margin would be the favorite option of the development companies. Suggest the technology stack that provides maximum security and scalability to the software. LAMP Stack is an acronym for Linux operating system, Apache HTTP Server, MySQL database and PHP programming language, Python or Perl.
Five popular tools that are built following LAMP are Facebook, Tumblr, WordPress, Wikipedia, and Slack. MEAN Stack is an acronym of MongoDB, Express.js Angular JS, and Node.js. It is a 3-tier stack pattern and provides successful solutions. Ruby on Rails Stack focuses on excelling in the best solution without code redundancy.
The extravagant websites built using this stack are Airbnb, Shopify, Quora, Instagram, ProductHunt, Codecademy, Pinterest, Quora, and coursera. Python/ Django framework is used by developers to do rapid server-side development, without the need of reinventing the wheel, and is used by experienced developers. .Net Stack provides the c# language with .Net framework and is owned by Microsoft.
Ponder Over the Software Development Company Landscape
There are different kinds of software development companies, each with her own distinct pros and cons.
Onshore: The company which has the same time zone as yours or the same geographical area as yours is said to be an onshore company. Onshore companies have multifarious pros and variegated benefits with only one con i.e. high price. Its benefits entail a better understanding of UX design, diminished cultural differences, same time zone, in-person meetings, and enhanced software quality. Another major con of onshore development companies is that the customer does not have access to choose the best talent for his/ her project. The client is really vulnerable as the company can handover the project to literally anyone from top talent to fresh graduate hires.
Offshore: An offshore company is one that is far away from your company's geographical location or has a difference in many time zones. At the core, offshore means hunting of the best talent. If one fails to hunt the talented offshore company, the project life cycle would become grave as it would mean detailed project requirements and management with no fruit in return as offshore companies are pretty notorious for being the providers of low-quality codes. Cultural differences vicariously arise in the form of different user design experiences and expectations. One of the benefits is less stress on pocket. Websites like Truelancers, Freelancers, and Fiverr help in the hunt of offshore companies and provide some extent of guarantee too in exchange for funds. Startups often build minimum viable projects with offshore companies to get an estimate of the cost and features of the project. The availability of maximum resources like the labor force makes the early delivery of the project a viable option.
Nearshore: Companies located in near vicinity tend to provide the best alternative to the offshore companies. Mexico, Chile, and North America have nearshore companies for American companies. It has maximum feasibility when you manage the project by yourself and integrate assisting developers from the offshore company. Having the same time zone, daily meetups, sprint planning, periodic progress report, and testing becomes easier. Cost-wise, it lies somewhere between the onshore and offshore company rates and much lesser than hiring the local talent in America. The benefits entail much control on the UI/ UX design, project documentation, and management.
Hybrid: Mixing the genes of onshore, offshore and nearshore makes the hybrid model in which the project lead is in America and the development company is in a different time zone. It reduces the cost and no compromise on communication and quality are being made. Its cons entail time difference which may lead to delayed working or prolonged working hours of the project manager.
Selecting A Software Development Company
Search for Previous Related Experience

See if the company has delivered any delivered similar project to that of yours. If so is the case, then it means no need of walking an extra mile in explaining the project requirements to the company, and sometimes it gives you an upper hand in bargaining the price of the project as the company might already have the needed resources and labor for the project, they do not need to invest in the project from zero. Software vendor directories like designrush can help finding top software development company.

Cost-Value Evaluation

The software development companies work on a wide range of prices. The piece of software depends upon the technology used, the skill required, and the prior work experience of the company. Usually, the price is higher for new technologies, complex and integrated coding, and vast experience of software companies. Evaluate the quoted price by the company against these three factors and decide if the quoted price provides the software that would add more value to the business than the software itself cost.

Research About the Company's Customer Service

See in your network if anyone has already worked with the software company you've set your eyes on. Then move to the company's recent work, blog, and vision sections. These are the indicators of the company's success. The research extensively on the company's customer service and read the reviews, complaints, and compliments of the clients. Also, see how often a client has returned to them for more project accomplishments. It will give you an idea of the credibility of the company.

Analyze the Red Flags

The comment section can be the best site to see the red flags. It will show you what potential issues can arise while working with this company and how the company would tackle it. If there are more bad reviews than good reviews, then dropping off the company would equate to nipping the bud before its too late.

Contacting With the Software Development Company

The ritual of contacting with the software development company is accompanied by steps like emailing the company stating project summary, features, and price, commencing an online meeting with the company, asking the company to put the bid forward, and lastly asking the company to put the formal proposal in front of you so that both parties can ask their ambiguities out.

Tips for Better Performance during RFP Process: Know the ins and outs of the company, develop a sound relationship with them, break the project into vivid sprints, never compromise the quality over price.

Contracting With the Software Development Company

The muscle-cramping homework you did in previous steps was aimed at getting an accurate bid. By this time, you might have 3-5 companies shortlisted that seem capable of delivering the software you need, now is the time to ask them to entice their price. Send the scoping document and ask out companies what they would be able to deliver out of the scoping document. Some companies may deliver a few features, others may claim to not only provide the listed features but also the additional features.

Evaluate each company using the cost-value model and enter in a contract with the company with the highest points on this model. If confidentiality holds primary importance in the project, then enter in non-disclosure agreement NDA with the company. If several clauses in the contract like payment, non-compete, non-solicitation, intellectual property, and portfolio use have been used to define the overall relationship then prefer entering into Master Services Agreement MSA. The third type of agreement, Statement of Work (SOW), uses either a fixed bid for billing the certain deliverable in a specific price range or a vague deliverable billed by using time and material criteria.

How to Estimate Software Development Cost?
Software Development Cost Estimation Guides
Software companies have to make quick estimates so that they can tell the client what is the logic behind the cost they are telling them. If they come up with inaccurate calculations of software development costs, everything goes into chaos. To calculate the software development cost, the software companies have to look at different things such as the time and effort that is going to go into the project. A company has two types of expenses:
Direct Expenses
Indirect Expenses
Direct expenses involve the payment that every person in the project is going to receive, the hardware cost, and the expenditure on everything that will be used in the project. If there are any risks involved in the project, the risk assessment, evaluation, and management costs are also indirect expenses.
Indirect expense involves the cost of security, audits, and quality of the project. They are not directly part of any project but they are associated with it.
Factors Involved in Cost Estimation
There are a few factors that are involved in the cost estimation of any project. They will make up the total sum of money that will go into any project.
Size of Project
This is an easy factor to look at. If more resources such as software developers are used in a project, the development of particular software or apps will cost more. If a hundred resources such as software developers, project managers, business analysts, and software testing engineers are to be used in the project development you will need to pay more.
Smaller apps & software applications that do not involve excessive coding can cost $5,000 to $10,000.
Medium-sized software or applications that mid-level software engineers can develop cost in programming languages such as C, C++, and JAVA cost between $15,000 and $200,000.
Bigger software that needs excessive coding in complex programming languages and involves senior software engineers, senior-level software architects, and project managers cost over $250,000.
Complexity of Project
The complexity of the project refers to the coding and testing that is involved in software development. When you improve the design, the complexity of the software also increases. For example, if you add custom fonts or different colors, a designer will be needed for all of these. This cost has to be considered in the total cost.
If you want to integrate your software with any third-party application, it will also increase the cost. For example, you can give your customers the option to have different payment options. Data migration and checking of data to see if everything is working fine also come under complexity.
Platform
Nowadays, software developers work in a number of technologies and platforms that include JAVA, .NET, ROS, Python, PHP, Android, and IOS to name a few. Most clients come with the requirement of what technology they want the software to be built-in, the cost of software development also depends on the platform they choose. You cannot convert software made for one platform to a form that is workable on another platform.
Rules for Estimating Project Cost
When estimating the cost of a project, there are a few rules you have to follow. Following these rules of thumb will help you estimate the cost properly.
Your quote must be made after following the reliable methodology for estimation.
Your quote should have all the details of the project.
The quote is developed as the teamwork of the whole development team.
Calculations made in the quote must be verified by all stakeholders.
A similar project experience must be used for making calculations in cost estimation.
Risks involved in any project must be measured properly.
Time Investment in Software Design

In most cases, the software that you have to decide on is the mobile application. Sometimes, web applications are also made. The time invested in the software will help you determine the cost especially if you are paying the team on an hourly basis. According to their complexity, they can be divided into three major categories.

Basic Software Applications

These are the simplest ones and they are easy to build. You can make them quickly but they have limited functionality. For example, an app that adds a white background to Instagram pictures. The amount of time spent on an app like this is 50 to 100 hours.

Moderate Software Applications

This software application has moderate complexity and they have more complicated features as compared to basic apps. For example, a photo or video editing app. An average of 700 to 1200 hours is spent on apps like this.

Complex Applications

Lastly, there are complex software complications. These have complex architecture. Along with functionality, security is also important in the software of such complex architectures. For example, software for a company that maintains user databases. Software developers spend around 50 to 500 per hour on such software applications.

What to ask the Client for Cost Estimation?

Of course, you or your company will be making the software for clients. There are several things that you should definitely ask your clients to get an idea of what they want in the software. This will help you in estimating the cost more accurately as you will have a rough estimate beforehand.

Design

First of all, you have to ask them for the design. If the features in the design are increased, the cost will be too.

List of Features

Secondly, the client must tell you the amount and kind of features they want to have in the software application. With more features, the cost will be higher too. For example, if you are making an app for a cab service, different features can be included such as live tracking, in-app calling, chat with the driver, map, etc. Knowing these requirements help you in figuring out a rough cost before you actually make proper calculations.

A Sample

If the client shows you sample software, from a competitor, that they want their software to be like, it will help you in cost estimation. For example, if the client tells you that they want their cab service app to be something like the Uber app, you will have a clear idea of what features need to be in the software.

Why PHP Is The Ideal Platform For Enterprise Business

With the never-ending loop technology perks with different programming and the developers around the world web design and its development got really advanced. PHP is certainly the best platform for enterprise business. It has made one of the most famous frameworks for web building and because of amazing features like compatibility and cross-platform entertainment. (more…)

12 Powerful Strategies to Improve your Web Presence
Improve Your Web Presence
No matter what so ever business you are running you will wish to be the best in your specific domain. Today every small, large or impaired business running needs better web presence so they can achieve their ultimate purpose of business.
Web Development Tools
Language and Platforms
To work in a constantly changing programming mode is highly challenging for web developers. But this is the same challenge that gives them the opportunity to become a part of the trending technological culture. For each programming language, there is always one sole purpose "to serve". A lot of programming tools are being introduced regularly but to make it an actual preference, it definitely needs time and detailed user reviews. Which platform should not be used is always a big question as all of them give different flavors for performing the same-natured task. Now, we will be delving you deeply to dig out the most suitable answer to that question. So, here you go:
Platforms and programming languages
Java (language) is a concurrent general-purpose programming language that is class bases or used for object-oriented programming and specially designed for few implementations
PHP (language) is also known as Hyper-Text Preprocessor that is a scripting language that can be used as the combination of various web content management system and other web frameworks. It is mainly used for web development and general-purpose programming.
JavaScript (language), or JS, is a high-level, dynamic and interpreted programming language that is used to make interactive web pages. It supports all modern web browsers support with online programs and video games.
HTML5 (language) Is a markup language that serves the purpose presenting and structuring content on the global web.
Python (language) is an interpreted high-level, general-purpose programming language that allows the programmer to execute their task with precise code.
Scala (language) is a limited-purpose programming language that supports both functional programming and a strong static type system with executable codes on JVM.
CSS 3 (language)is the latest version of Cascading Style Sheets language which brought a lot of newness in styling visually engaging web pages, user interfaces for both web and mobile applications. Novelties include animations, transitions, shadows, rounded corners, gradients, multi-columns layout, flexible-box, and grid layouts etc.
SQL (language)is RDBMS (Relational Database management system) domain specific language that runs queries for fetching relational records and data.
Go-programming (language) It is statically compiled language that in the tradition of Algol and C with their garbage collection and limited structure is used for memory safety features.
Elixir (language) is a dynamic, functional language that leverages the Erlang VM and well-known for web development and the embedded software domain.
Ruby on Rails (platform) is web application platform that serves server side.
Node.js (platform) Cross open-source platform that follows JavaScript runtime environment for execution of server-side code. Our app developers use Node.js for programming web apps.
Rust (platform) is classical survival video game with multi-player support for Windows, OS X, and Linux support.
TypeScript (language) a JavaScript's open source programming language that compiles to plain JavaScript.
Coming towards, the best approach that must be followed for one straight programming task to be achieved has a list of options available. Client-side development as growing always needs room for flexible changes, for that it is reported that almost 9-million developers prefer JAVA – an object-oriented programming that can be run on any of Java virtual machine regardless of system architecture. This language remained very popular till 2016 until it got criticism on its privacy concerns. This, also includes its code reusability problems, Operator overloading and especially migration through classes issues.
Contrary, to this JavaScript, is a widely known language that can flexibly run for client-side development. It has more functional, and imperative approach with completely new and advanced storage, syntax and operations. It had initially limited versions for client-side programming only but it is slowly becoming more advanced with the flexible approach for server-side programming as well. This makes, it popular and widely used language. HTML- that can embed programs written in a scripting language with JavaScript are used to develop the interactive web-pages. However, HTML itself is now revived and new HTML5 with advanced semantic and structuring data expertise.
Node.js is a platform that is being used for executing JavaScript code. The most likely, used platform from past 2-3 years by developers is Ruby on Rails. Rust is also a dynamic platform for multi-player programming but it moves around the C# concepts or even less than that. SQL is the most widely-known setup for creating databases as this language is close to human understanding as per establishing a relationship among several data-entities. There, is no yet such advanced language that can replace with SQL in terms of aligned data-management and storage.
Web Application Frameworks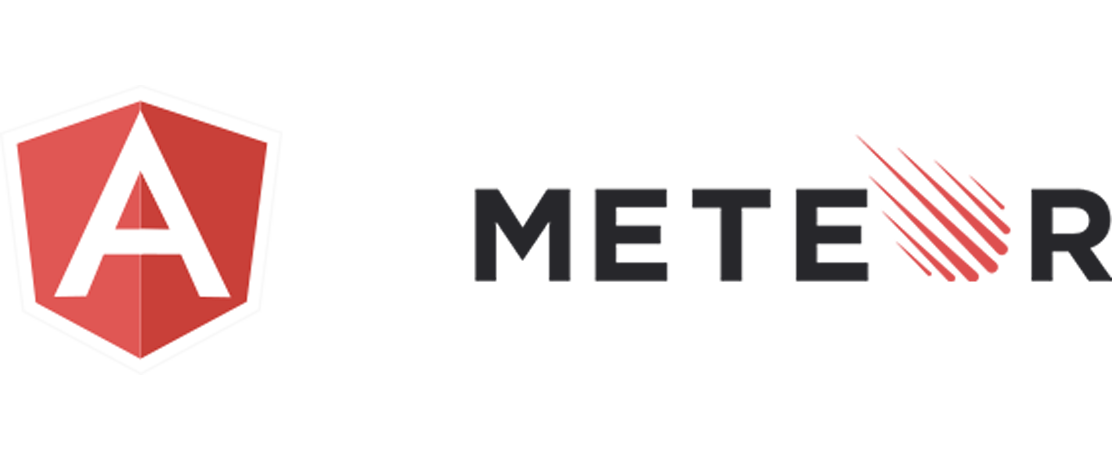 As a web developer, you will always come across errors, bugs and changing requirements at the user end. Mirroring, the digital prevailing needs websites currently needs the minimum response time, high performance with less or no privacy intrusion. This does not end, even each of web-application developed serves a completely different purpose. They are either, business-oriented, learning or general purpose websites with limited exposure. All these applications, depending upon their nature of audience needs to be developed on such a platform that it is flexible enough for future accommodations.
So, while choosing the best platform your website should have to need a complete comparison of it with all related platform in order to serve your main purpose of development.
Ruby: An open source software that includes everything required to develop web applications alongside learning it.
AngularJS: it provides the expansion of HTML vocabulary for your web applications and also provides the tool that is most suitable for your web development.
ASP.net: An open-source web framework that lets you develop modern web applications.
CakePHP: A faster and easy modern PHP framework that requires fewer codes for developing web applications.
React-JS Allows creating large web-applications with extended user requirements with high speed, scalability, and simplicity.
Backbone.js JavaScript library that uses Restful JSON interface and is based on the MVC (model, view, controller) approach.
Vue-JS is an open-source progressive incrementally adorable JavaScript framework for developing user interfaces.
Knockout is a standalone JavaScript that implements the Model-View Model pattern. This simplifies the complex relation of complex layers of programming codes to give richer and responsive user experience.
Ember.js An open-source web framework that uses JavaScript with Model-view-view model pattern. It also allows developers to create applications having limited scope.
Express is popular web-framework written in JavaScript. It is hosted within the node.js runtime environment limited to perform common web deployment and development task.
Meteor Framework uses the same code for desktop, Android or IOS application development. It is flexible enough to accommodate new features with the app store approval or engaging users to perform unnecessary native applications.
Django Is an open source free web framework, follow MVC approach (Model, View, Controller) with Model-view-template in the architectural plan.
NET Is free open-source application framework at server-side to produce dynamic web pages. It allows programmers to build dynamic websites, web services, and applications.
LaravelIs open-source free PHP web framework for web applications. It follows a model-view-controller architecture pattern.
Zend Framework (ZF) is a free open source, an object-oriented programming framework for several web panels. It implements in PHP and serves sorely for professional PHP based packages.
Phalcon is a high-performance web framework with the advance systematic approach for Model-View-Controller patterns.
Symfony is a web application framework that uses reusable PHP components are libraries.
FlaskIs a limited scope web framework in Python and based on Jinja2 and Wekzeug toolkit.
Code Igniter Is free open source rapid web development framework that is used for developing dynamic websites with PHP.
These all above-mentioned Web development platforms are amazing but surely you need a verdict from most of the developers. Comparing the advance platform Backbone-JS vs React-JS according to most developer's reviews has a lot to be told. As per the developer's community, Back-JS is preferable than React-JS and being ranked 5th. It is because it is lightweight that gives you the freedom to implement user views. It is more adaptable towards interactions and segregated View Code from user View. This aspect makes it easy to manage and control. This, 2017 recent review from developer community prefers Vue.js more than Knockout as Vue.js is more friendly towards front-end libraries. It is easy to fix, from several shortcomings and versatile in use.Vue.js for such reasons ranked number 1 in terms of user's online help and flexibility. For fast app development, high performance and simple enough to be understood platform widely used is Express-JS. It is, part of Mean stack that unlike other stack is fully JavaScript powered. It, push developer on tough side when dealing with code organization with Express.js.
Node.js and Express.js, when used together, give the perfect choice for application development that involves communication with third-party resources and monitoring the visitor behavior.ASP.net, on the other hand, gives developers variety of options for drag and drop, properties for control and Grid controlling facilities. It, is a good option as the structure development is abstracted and generally does not require to know inner working and processes between working threads. But, contrary to this little control to developers set many issues unsolved at user-end.
Phalcon is super-fast and widely used web-development framework that has limited scope. It is in fact, the best option for developing concise and small scope application. So, it does not involve an option for more open web application development it not preferable options for current complex user requirements so as Flask. Comparing, the recent platform Code Igniter with Zend Framework, ranking from professional developers shows code igniter at number 8th while Zend Framework on number 17th. This huge difference is quite obvious due to Code igniter quick and easy to learn approach. You can directly download it all latest versions from GitHub with a lot of user community support.
JavaScript Libraries

Libraries provide you short and smart method of executing several complex tasks with built-in programs. Libraries involve great mind behind them as they can execute your really complex tasks in no time. Java libraries similarly, in JavaScript can help a programmer to execute their tasks efficiently.
jQuery It is a cross-platform JS library specifically designed to simplify the scripting of HTML at the client side. It is open and free source well detailed designed software for Cross-Platform tasks.
BackBone JS: JS library with RestFul JSON interface and primarily for the model-view-presentation pyramid of applications.
D3.js It is also a JavaScript library that is used for developing massive interactive data web browser visualizations. It has SVG, HTML5 and widely implemented CSS set standards.
React A JavaScript library used for user interfaces. It is used and maintained by collaborated communities like Facebook, Instagram, and individual developers.
jQuery UI : It is a classified collection of Graphic user interface animated widgets, themes, widgets implemented with jQuery, HTML, and CSS(cascading style sheets).
jQuery Mobile: It is a jQuery library and highly responsive in nature.
Undersccore.js Is a JS library that facilitates developers with utility functions for all programming tasks.
Moment js This library allows applications to auto format dates for different locales. It is featured date library that is used for validating and formatting dates.
Lodash is JS library that provides utility functions for a common and functional paradigm of programming.
Task Runners / Package Managers

Grunt is a JS task runner that frequently complies, lining and unit testing itself. It is common to well-defined task file.
Gulp.js: It is an open-source JS toolkit that is open source and used as streaming build front-end development systems.
Npm It JS package manager for JS. It is basically a default package of JS runtime environment.
Bower Front-end package management solution with a package that depends on model via an API.
Web-pack Free, open –source JS module that generates static assets that can represent modules with dependencies.
Front-end Frameworks

In the web development world there lies 2 ideas for websites one is back-end development that majorly covers the hidden complexities and core functional handling and the other one is front-end development. Everything user sees included in it. So, which framework to be chosen for front-end is a question as it includes both reviews of designers and the developers. This is because the type of front-end later works with back-end programming. Some of the latest frameworks are listed below:
Bootstrap is a front-end open source free framework that is allowed to build web-framework with all classical designing templates.
Foundation is known for its responsiveness that provides HTML and CSS responsiveness grid. It gives user interface components, code snippets including all form of buttons, including typography and advance navigations.
Semantic UI Is basically a packaged gulp with built tools so your project can preserve its own changes in themes.
UiKit framework provides infrastructure for both IOS and tvOS applications. It offers both view and windows architecture.
For, back-end programming we have plenty of frameworks available. But in the case of front-end, there are limited frameworks available. Bootstrap is one of the undisputed leaders as this framework allows users to develop attractive building websites with latest designing plugins involve. So, this tool is among one of the favorite front-end frameworks as it is a wonderful kit and flexible enough for more advancements in the future. Foundation, on the other hand, is a second biggest player in comparison and widely used by huge networks like eBay, National Geographic, and Mozilla. For both IOS and tvOS development, the most widely known platform for front-development is Semantic UI and UIKit but do have limitations when used for complex designing and development.
CSS Pre-processors

development.CSS is incomplete and primitive when it comes to reusability and complex functioning. For bigger projects, when there come maintenance issues CSS pre-processors serve as helping hand that solves evolving issues, vendor version problems and increase reusability with little or no code repetition. It allows advanced CSS implementations and is being widely used for bigger and complex projects. Some, of the CSS pre-processors, are listed below:
Sass is CSS pre-processors which is completely compatible with all versions of CSS.
Less is style sheet language that can be compiled into Cascading Stylesheets in-order to run it on client or server side.
Stylus is limited use CSS pre-processor that can be used for shaping and minor styling.
In comparison, the most widely used is Sass as it is compatible with all versions of CSS. On the other hand, Less and Stylus are not widely used due to their limited operation performing abilities.
Compiler
Just like platform, development kits and type of environment to be chosen, developers are concerned about the compiler as well. It is because Compiler is the actual core software that shows the results of coding any programmed code. It transforms computer code into computer understandable language to generate outputs. Here, are some of the widely used Compilers for Saas, CoffeeScript, and CSS.
Code Kit is an application that helps to build application faster. It compiles including Cofee Script, Stylus, Less, and Saas.
Koala is graphic user interface compiler for pre-processing languages like Less, Coffee Script, and SaaS. It automatically compiles file changes while running in the background.
Hammer: It allows quick compilation without lowering the system speed.
LiveReload: This compiler is designed to oversee file changes without having to refresh the browser.
Prepros: Compiles almost ever Pre-processing languages including CSS next, Jade/Pug, Slim, and Coffee Script.
Scout: is a compiling language for Sass
Crunch: this compiler allows developers to write less of code and automatically saves CSS, and HTML including changes one made.
Koala offers many standard features for file monitoring, error notification, and auto-compilation. It also allows friendly sharing of files with other networks. On the other hand, crunch may run on cross platforms but is supports less syntax. For this, reason this is not a widely used Compiler.
Icons

Icons covers front-end development. Tasks, wither major or minor are being executed against their clicks. Some, of the Icons, includes:
Font Awesome Is toolkit that covers CSS and LESS. It is mainly used with Twitter Bootstrap.
IconMonster: It is unique, uniform icons with large variations in designs.
Icons8: is a font generator with Editable vector and embedded HTML.
IconFinder: Includes a wide variet of beautifully designed icons.
NounProject: Provides over a million icons with endless customization.
Fontello: is a tool that covers web fonts. It built everything including graphics for web pages and works for a large collection of open source artworks.
The most widely used icons by the developers belong to Fontello group as this has a large collection of icons with advanced graphics. On, the other hand Font-Awesome and IconMonster are still working with their limitations.
Databases

Databases are the major part of every web or android application because it stores a large number of records and acts as an application storage. Choosing, which Database should be used depends upon the type of application being developed. On, being at the honest side in terms of storage applications have very limited choices. Here, is the list of few databases currently being used.
MySQL It is the most comprehensive set of advanced management tools that offer technical support to data with maximum scalability, uptime, reliability, and security.
MariaDB Is a community-developed MySQl fork for establishing database management system.
MongoDB Is an open-source free platform that covers the document-oriented database program. It is classified as no-SQl database program that uses JSON like documents with schemas.
Redis Is an open source, in memory structure store used as a database cache. It supports data form such as strings, lists, hashes and radius queries.
Postgre SQL often simplifies the object-relational database management system that majorly focuses on standard compliance and standards.
Reviews for developer forum counts MySQL to be the easiest to handle shell for large abundance of data. It fulfills a maximum need with all major and minor needs for data-storage. It allows easy fetching and distribution of data. It covers almost everything that other database setups are offering like MariaDB, MongoDB, Redis. SQL-lite is a database which is facilitating android and IOS developers.
Text Editors / Code Editors

Text Editors are widely used to write, edit texts. Initially, editors were used for limited platforms and only served for fewer platforms. This category explains the few most widely known platforms for editing texts.
Atom: is free and open source free editor for macros Windows and Linux. It offers complete support for plugins like Git Control and Node.js.
Notepad++ is a text editor used with Microsoft Windows. It allows editing and opening multiple files in the single window. Notepad++
Sublime Text: A refined text editor for code, markup and prose along with remarkable performance.
Visual Studio Code Is open source and optimized for building modern web and cloud applications. It is free and available for all platform like Linux, OSX, and windows.
Text Mate: is general-purpose text editor for Max OS X with declarative customizations, recordable macros folding sections and snippets.
Coda 2: A quick, secure, smooth and a powerful text editor providing a pixel-perfect preview.
Dreamweaver: It provides a faster and easy way to design, code and publish different websites to make them able to adjust on any screen size.
Webstorm: It is smartest of editors that use full power JavaScript ecosystem. –
Vim: is a clone editor program for Unix.
Brackets: is an open source program, written in CSS, JavaScript, and Html. It is JavaScript-focused in web development.
Emacs: offers extensible, customizable and real-time display editor characterized by its extensibility.
SpaceMacs: This text-editor can perform both in Emacs as well as in Vim mode.
Atom is free but not as famous as the Notepad++ is. This is because Notepad++ offers a wide range of more advanced features that are not available on any other platforms. Visual Studio, on the other hand, is more advanced in terms of intelligence code, snippets, and refactoring of code. Emacs, Brackets, Vim are also well-known editors but are not widely used as Notepad++ and Visual Studio because of their limited functionality.
Markdown Editor
Markdown editor is a lightweight platform. It is used to create rich content with advance implementations of text. It includes editable text, readme files, and plain text. In the initial description, Markdown editor was having limited scope as it has now. Listed below are the some of the editors that are currently in use.
Stack Edit's: It is refined text formatting editor that visualize the final rendering of files.
Dillinger Is an online cloud-based HTML5 Markdown editing platform.
Mou Is a lightweight tool for writing and it replaces text with simple grammar.
Texts: Is a type of program that is used for editing plain text files.
Diff Checker is an online tool that compares different types of text files. It checks for two files in order to find the difference.
Beyond Compare Is data comparison limited utility. It not only compares files but also capable of comparing various file directories.
Stack Edit is one of the globally used software with 53% vote globally. The major drawback found in Stack Edit is about its offline availability. On the other hand, no doubt, Dillinger is faster to edit, helps in learning HTML and is more marketable but is not so popular as it is for steeper curves and used by professionals. Mou is Pro Advance text editing, a hybrid interface but has issues when it comes to its maintainability. Another, drawback it has is its free release that is only available until its 1.0 release. Beyond compare and Diff checker are not much widely used software as it has limited functionality.
Web Servers
Web servers are actually the computers that serve up web pages for its users. The top-ranked web servers include:
Apache HTTP Server: Apache is the world's most popular and a free cross-platform that provides a secure, effective and extendible server to modern operating systems.
Nginx: An open source web server that can be used as a reverse proxy, load balancer, mail proxy and HTTP cache.
Internet Information Services (IIS): An extensible server designed by Microsoft that supports HTTP, HTTP/2, HTTPS, FTP, FTPS, SMTP and NNTP.
Lighttpd: Lighttpd is an open source web server that provides the best solution for every server that is undergoing load problems. It is specially designed for high-performance environments.
Version Control Software
Version control is also known a revision control that is a repository of files. It is often related to source code programmed code that monitors access. Version control systems are an essential form of distributed collaborative data management that control integrated programs.
The Concurrent Versions System (CVS): It is also known as Concurrent Versioning. It is free open source client-server revision to control system software.
Apache: is software versioning and revision control distributed system.
Git: is used for tracking changes in multiple computer files. It coordinates while working with multiple users.
Mercurial: Is a distributed revision and version control tool for software developers.
Bazaar: Is distributed and client-server single platform that facilities working with multiple users.
Git Clients / Services
Git is version control system and open source with tracking computer files and coordination and working with multiple clients on a single platform.
Source tree: Is free Git desktop client for developers. It simplifies and beautifully design interface just like iOS.
GitKraken: is cross-platform Git that works efficiently with complete reliability and elegance.
Tower 2: Git client for Mac. This platform allows access to users who want to access their repositories with an intuitive graphical interface.
GitHub Client: An open source platform, fully redesigned with the electron to extend your GitHub workflow.
Gogs: It has less or minimum requirements, even run on Gogs instances, and run the binary platform.
GitLab: it is version control systems used for tracking changes in multiple computers. It coordinates while working with multiple users.
Application Program Interface (API) tools:
API tools are essentially used for developing software applications. It helps the software applications to exchange data between each other.
SoupUI: Globally, SoupUI is the most advanced REST & SOAP testing tool. It includes functional testing, performance testing, security testing, data driven testing, test reporting and mocking.
Postman: In today's world, developers use this to develop modern software. Postman is the complete API Development Environment that makes the API development quite easy. From designing to debugging, everything a developer needs can be found here. It is no doubt a paid license tool but its services are really fulfilling developers need. Exporting and importing tools, document sharing at global network is easy with Postman
Katalon Studio: An emerging free test automation API, Web and mobile applications tool that supports both REST & SOAP. It is easy to use and contains a full feature set for testing.
Zapier: It provides the automation facility by connecting API apps. It simply integrate, automate and innovate making the workflow easier.
RunScope: It gives less downtime by testing and monitoring the performance and providing a solution.
Local Dev Environments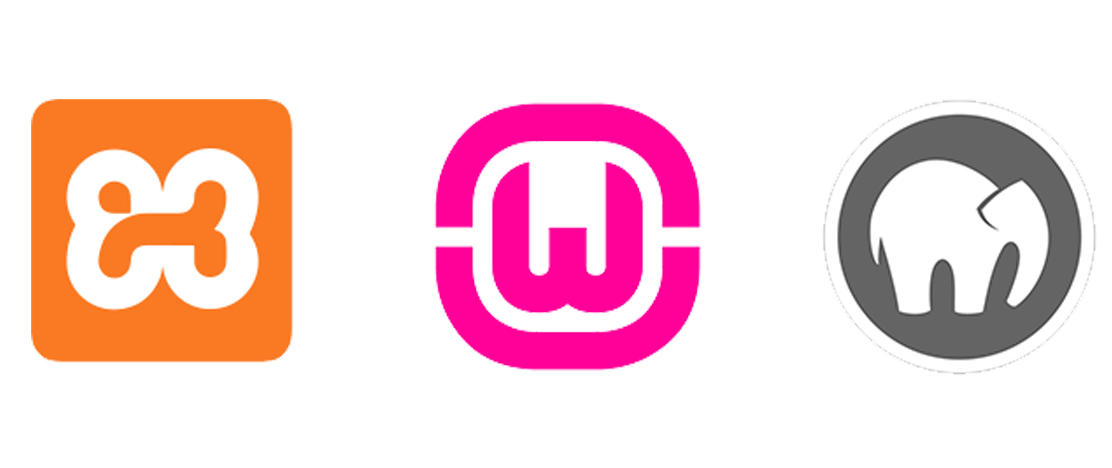 Most of the times developers prefer to run source code of various applications on their own local machines rather than running them on hosted servers. Working locally allows you to be quick and easy to manage. Remote servers not many make source code run slow but also interrupted internet makes server response more than the average time of execution. Mentioned below is the list of Local Dev environments.
XAMPP is a free and open source platform that offers server solutions mainly consist of Apache HTTP and several interpreters.
MAMP It is open source, a free solution used to run dynamic websites on IOS.
WampServer Referred to Microsoft Windows operating system consist of Apache web server, MySQL, and PHP programming language.
Vagrant: Is a free open-source product for building and maintaining portable virtual setups.
Laragon: Is portable Dev environment that installs instances itself without updating previous versions.
The most widely used Local Dev Environment is WampServer that is mostly run on windows and has adaptive nature. It covers Apache, MySQL, and PHP that is easy to understand. MAMP, on the other hand, is same like WampServer is, but has a difference of platform on which it works. MAMP works on MAC. On the other hand, Vagrant and Laragon are still being used but also have limitations.
Diff Checkers:
Diff checkers gives you the visual comparison between files in order to amalgamate the changes.
Diff checker: An online diff tool for the text comparison.
Beyond Compare: Lets you compare files and folders through simple, easy and powerful commands.
Code Sharing / Experimenting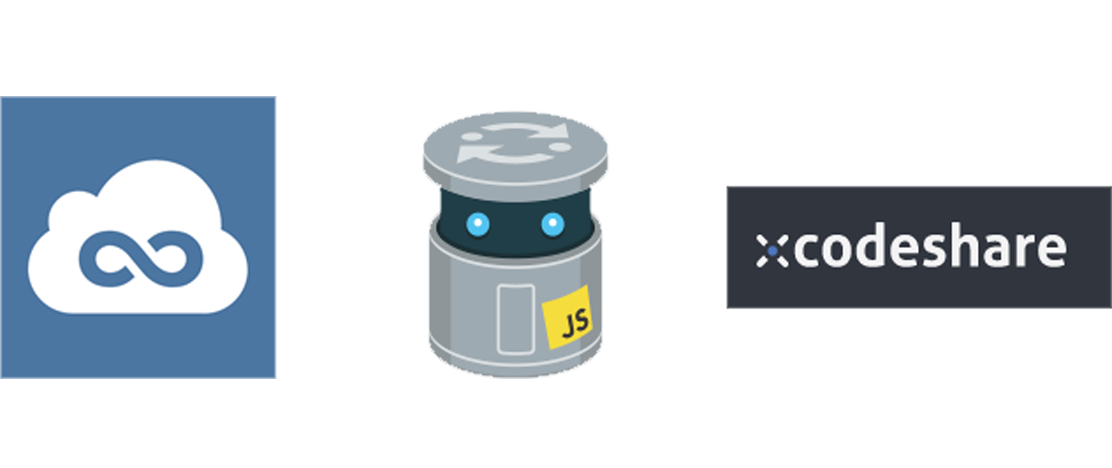 JS Bin: Tool that enables learning and using web technologies easy.
jsFiddleProvides customized environment depending upon user selection. It supports JavaScript, HTML, CSS.
Codeshare: Is an aviation with the sharing of data and technology easy.
dabblet It is an interactive and iterative playground for long quick testing snippets with CSS and HTML code support.
Collaborating Tools

While working in an organized team requires collaborating tools so they can interact with the team for executing their daily tasks. Listed below are the some of the widely used collaborating tools in small and large scale working platforms.
Slack Is cloud-based setup with complete team collaborating services and tools.
Trello: Is web-based management portal that is originally made by Fog Creek
Glip Is real-time fully researchable platform for better task management and file sharing
Asana is mobile and web application that is designed for helping teams and communities so they can track their work. It improves productivity.
Jira: is the bug and issue tracking tool with project management functionalities.
Redash: is collaborating tool that can be connected to any data source including Big Query, PostgreSQL, and many others. It takes queries, visualizes and share data.
Zapier: Is an American corporation and web-service that allows users to integrate web applications they are using
io Is an open source free online software used for making diagrams, process diagrams, UML and other use case models.
One Messenger: is all in one messaging app that supports Face Messenger, Slack, WhatsApp and many other. It gives truly personalized the experience with complete customization.
Bitbucket: Is a web-based version control hosting service. It is used for either Mercurial and used for both commercial plan and free accounts.
Inspiration

Inspiration revolves around meaningful concept and design project. Creational and conceptual ideas of development. Listed below are some inspirational communities:
CodePen: Is an online community used for testing and for creating HTML, CSS and JavaScript code.
Dripple: Gives a wide range of designs via sharing platform, where designers can share their designs.
Behance: An online community where users can display their creativeness through their work.
Website Speed Test Tools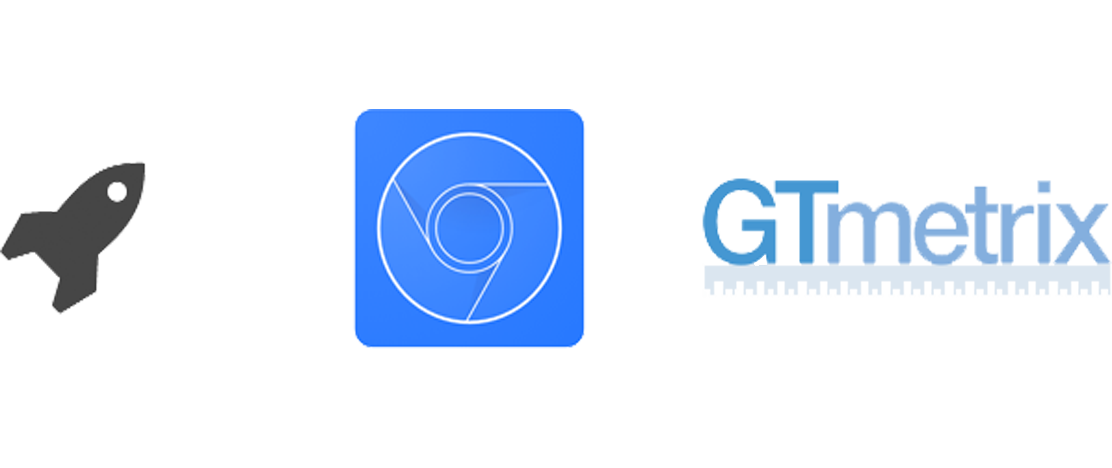 Website Speed test tools are used to test web applications as well as web related interfaces. These tools bottleneck the problems and performance attributes in websites. Listed below are some of the tools that are used for speed check are as follows:
Website Speed Test: Includes a breakdown waterfall preview of the website. Running speed test and easy sharing at website speed is available.
Google Page Speed Insights tool that empowers the performance of a website. It supports all browsers including advances data visualization.
DevTools: is debugging tool that provides deeper access to the internal structure of browser with their web application with complete traceability.
Webpage Test: Is free and run website speed. It deals with complete detailed optimization recommendations.
Doctom tools: It helps to test your website speed instantly in original browsers from 25 locations globally.
Pingdom: Monitors website availability with no installation required.
GTmetrix Is free tool that checks for page performance. It auto-generates scores for pages to check for recommendations for fixing them.
Web Development Communities

Web development forums always prove a great helping hand for developers. It is one of the authentic sources that have frequent reviews for IT assistance. Some of the Web Development communities are listed below:
Stack Overflow: Is flagship website developed for more open Q/A purposes regarding IT.
Front-end front: Group of front-end developers and designers and people who are keen towards learning and developing new ideas.
Hashnode: Forum of discussion compromise of most of the web developers across the world. The discussion is around the build nodes and advanced technologies
Refind Web Development Tools Online, Programming guides, and Resource programming are included.
Google+ Web Developers Group: Is a place for web developers, where people globally interact to present the best feasible solution for their coding and designing errors.
Facebook WordPress Front-End Developers Group Space for WordPress front-end developers that are into sharing ideas, collaborate and trending discussions related to IT is all included in here.
Linkedin Web Designs: a platform for discussion where experts are available for their advance solutions regarding trending web designs.
Web Development Group (Linkedin) Is a diverse platform that gives insight into IT solutions and technical discussion.
PHP Developer (Linkedin): is a platform for veterans in PHP technology that are committed to developing web application at a bigger level.
LinkedIn WordPress Developers Group: Collection of almost 20,000 members for sharing ideas and contacts information.
Web Devloper.com: is a space for expert web developers and designers for sharing application development ideas and themes.
The SitePoint Forums Rewriting rules, Chrome and CSS, HTML and everything related to designing is discussed here.
Perfmatters (Reddit) Is a Google platform that covers technical articles and necessary involve experts' engagement in discussions.
WebDev (Reddit) includes interesting ideas, commercial sites, and project that is partially build
Web Development Newsletters

Web development Newsletters are short and concise information that can help developers and programmer to stay updated with the latest happening in this domain. Listed below are some web development Newsletters that are being frequently visited.
wdrl.info: is a weekly updated authentic resource for web developers
webopsweekly.com is a weekly newsletter for tools, infrastructure, and back-end operations performance, especially launched for front-end developers.
Fresh Brewed Is dedicated source for getting the latest news and best practices, tools, and techniques for development and design.
Smashing Magazine Is a website and eBook published that offers a resource for web developers and designers.
Front-end dev: is front-end development news portal that helps in getting interesting ideas regarding GUI development.
Friday front-end: It is free and weekly updated front-end development newsletter.
Dat Tips: is weekly videos, designed to bring ideas, innovations, opinions, and preferences of every individual web designer and developers.
Web Development Tools You Probably Aren't Using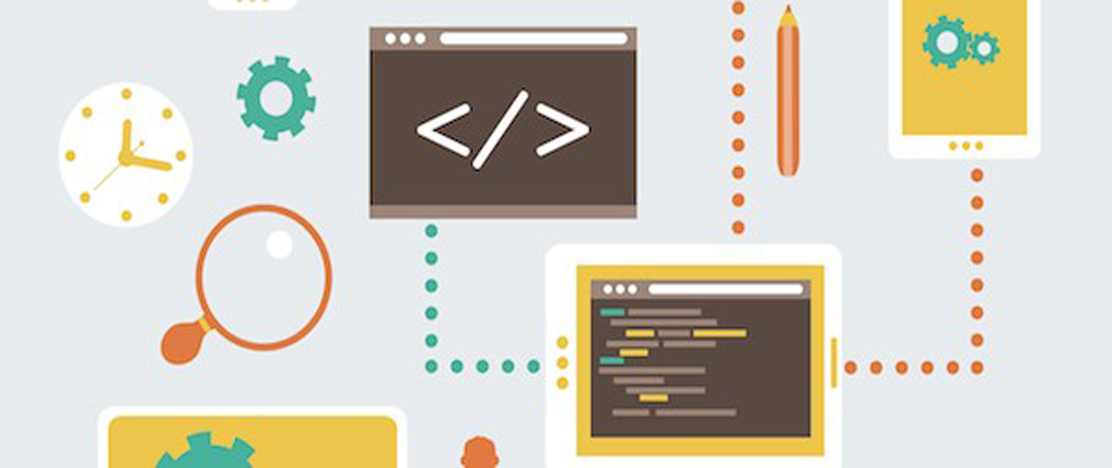 There are tools, probably that you might not be using. It may be because of their less exposure or limited online content availability. Listed below are the list of some tools that may have the little appearance but have significant enough to prove a better alternative for many applications in their respective domain.
CSS-Guidelines– Advance guidelines for maintaining CSS
Play Framework Ensures easy to build web applications with Scala and Java. It is lightweight and web-friendly architecture.
Dimensions: Is a tool for designers that measure the screen dimensions.
Apache Couch DB: It is free and an open source database that covers ease of use and scalable architecture
Flynn: Is free and an open source platform for executing application directly from production source.
BugMuncher Is website that allows users to get their issues resolved by sharing their errors and bugs from a website in a form of screenshots.
Uptime Robot: is a free monitoring service that supports diverse array monitoring types including HTTP, port, and ping. It supports all major functionality.
UiLang: is a simple language for programming. Coding involves simple English.
Scala: is a general programming language that supports more functional programming for a static system.
Haml: is a tempting system that is designed for flexible and dynamic content in HTML. It avoids inline coding in a web document.
Coverse: implements Continuous delivery strategies and system design architecture.
HumHub: is an open source free framework that delivers tools to make teamwork easy and successful.
Mpulse: includes services related to Website Design and Development with the corporate promotional material.
Google Duo is a video chatting mobile app for both iOs and Windows.
Monit: is a free open source supervision tool for both Unix and Linux. Its status can be viewed from both windows and native HTTP web server.
Onsen UI: Is free open source User Interface framework that allows developers to create Web technology and mobile applications like CSS and JavaScript.
Cinematico: is open source UI framework for automatic website solutions. It does not require any database.
Pictura: logically segregate codes and run smoothly. It helps a programmer to avoid complexities.
Rollblader: is a set of inspirational display and for typography effects.
Icon Maker: is an open platform for creating icons for free.
Delorean: uses Perl for web applications. Language for irregular data structures and optimized underneath with C.
Cylon js: is JavaScript platform for physical computing and Al (Artificial intelligence). It incorporates different hardware in one same time.
Each day new tools are being introduced these plugins, platforms, forums, and packages adding up more to innovation. Developers are very keen towards every trending and emerging technology. We have fully tried to involve the most important tools (not all) for web development that will surely be very helpful. To give your kind opinion or suggestion comment below without hesitation or you can contact our website development company. We'll be very happy to hear from you.