Paul Blake

News

29 September, 2018
10 Amazing Reasons Why Web Development Is So Important In Business Success
Why Web Development Is So Important
An online presence can make a great difference to your business. If a business has a web presence, it can create the potential to have lifetime customers. The first one of the most basic element that makes up your online identity is your website design and its development. It can actually make or break the business depending on how you deliver your message.
To make business better, you must have an impressive user interface for which you need to adapt the Best Development Steps to Design the Perfect Website. As the revenue generating for your business is concerned, your voice needs to be heard, your brand needs to be highlighted, your aim needs to be fulfilled and your goals needs to be reached and for this, website development is one core thing to get these things done. Further, we will provide you with an insight into 10 amazing reasons why website development is so important in business success.
1. Reasons Why Web Development Is So Important
    1.1. Brand Identification
    1.2. Cost-Effective
    1.3. Convenient
    1.4. 24/7 Accessibility
    1.5. Conversion Rates and Sales
    1.6. Marketing
    1.7. Trust Building
    1.8. Reliability
    1.9. Expand Global Reach
    1.10. Credibility
2. Why Design Matters?
3. Conclusion
Reasons Why Web Development Is So Important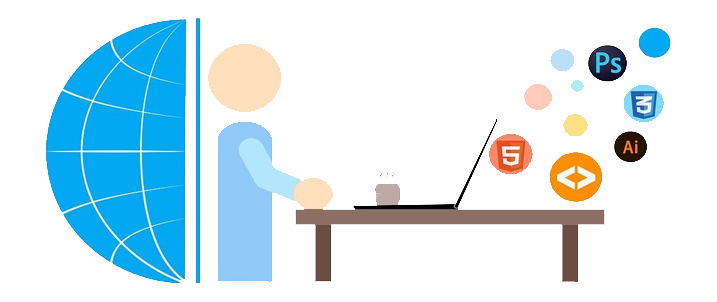 The design of a company's website can have a great impact on the target audience. The importance of website development cannot be denied and must be taken into consideration because this is where your impact is imposed on the customers. As a business person, now website development is considered to be very essential. Depending on the needs nearly almost every person is using the Internet in today's world. One person is looking for gathering information, other for business while other for the entertainment. Therefore, website designing as well as the development not only brings the companies to get in touch but can also turn their audiences into their customers. Stephan, who is a Software Engineer at the Microsoft, advised the web developers in his tweet as:
"You don't need to know everything to be a great developer, no one does. Focus on solving the problems you have today and believe that you can solve any problems that come your way. That's the ultimate skill"
Brand Identification: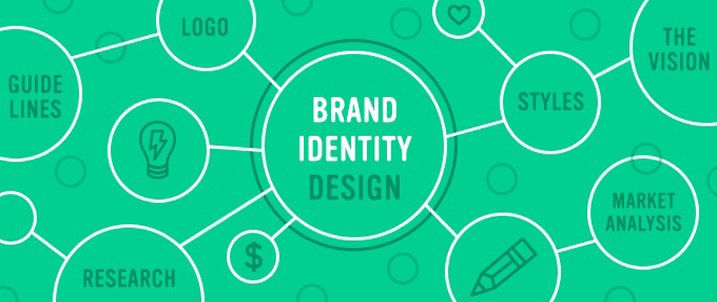 How a business exhibit itself reveals a lot about them. The way business show or present themselves in front of their customers can have a major impact on them. The manner of doing this is actually the brand identity of a business. In this regard, web development plays an important role. It identifies your business's brand globally without having to move. However, the essential elements of your brand identity might include:
Logo of your business company
Slogan or tagline of your brand or company
The font style of your company's logo
The color palette of logo and tagline
Imagery look and feel of your products
Graphical elements included in the logo and images
Cost-Effective: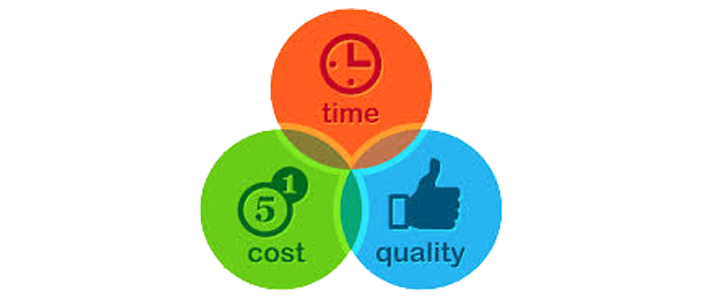 Another reason why web development is important for your business is its cost-effectiveness. Web development actually has the potential to gear up your business. Without moving from city to city or country to country for the business promotion, web development can do this just by sitting at home. Isn't it amazing and beneficial?
Convenient:
Running your business successful does not need so much effort. It is just a one step away: Web Development. Yes, web development can make your business grow conveniently. Just sit at home, do this simple trick and enjoy your success!
24/7 Accessibility:
Another amazing reason for web development is its accessibility around the clock. Your customers can reach you anytime through this. The customer demands availability. If you will not be available for your customer then it will have a bad impact on your business as non-availability can take your customer away from you. This is why web development is important for your business as it can provide your business availability 24/7.
"Websites promote you 24/7: No employee will do that."– Paul Cookson
 Isn't this proves to be so important for your business?
Conversion Rates and Sales: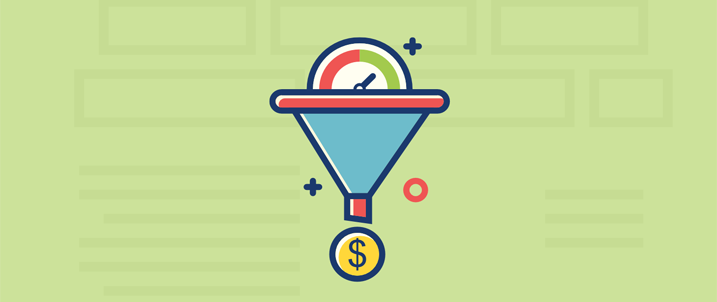 More the web development more will be the chances of increasing conversion rates and more the customers more will be the sales of your business. The design and development of any website are considered highly important because this is where you can attract your customers to make a purchase which will result in increasing your sales.
Marketing:
Marketing is one of the business opportunities in web development. You can say it is a plus point for the business. If you develop your website, you are actually marketing your product or brand. Marketing is very important in any business. If you do not market your product or brand your business won't be able to grow rapidly.
Trust Building:
As you market your product or brand by developing your website, people will identify it which in turn builds your customer's trust to your business but the fact to develop your business website should not be ignored. Remember, trust is fragile and it can be broken by the slightest mistake so you need to be very careful about that. However, these certain tips can prove to be helpful to you:
Pay heed to your customer's need
Assure them that you can help them in any way
Be more flexible
Tell the truth. Don't keep things hidden from them and don't give false hope to your customers or else they will back out.
Deliver the unexpected that will amaze your customers
Reliability:
Building trust of your customers to your business is one sure way that shows your brand's reliability. If your customer trust you enough to be your customers throughout it means they rely on you and do not forget that it will be your responsibility to maintain their trust on you which will be possible by your business web development.
Expand Global Reach:
One more amazing reason of your web development is that it expands your business' global reach which means you are exposing your brand not only to a specific area, city or country but to the whole world.
Credibility:
People will only consider your website credible until they trust you and make sure that this is what they want. So, you need to put first your customer's demand by developing your website. Certain factors include which plays an essential role in maintaining your business credibility:
The quality design of your website should be impressive as it utterly leaves an impact on the customers
The website should be updated
The information you provide on your website should be concise and correct
Your website should have backlinks so that your customers can easily access your website
Your website should be responsive
Why Design Matters?
Design reveals the visual representation of your ideas whether it is of a book, house, website or a business. The design is one thing that eye catches your attention. It has the potential to alter your customer's perception of your product. But you need to keep in mind by Avoiding the Common Web Designing Mistakes. Stronger the design of your website, stronger will be your customer's trust.
 "There are three responses to a piece of design—yes, no and WOW! Wow is the one to aim for."– Milton Glaser
For better understanding why design actually matters, just have a look at this video:
Before moving towards our final thought, let us answer some queries regarding web development:
What is the Purpose of a Website?
A website is basically a medium to reach out to the masses around the world. You can say that a website is the digital shop of your business. Rather you can also consider it as your virtual shop. It helps you in reaching out to your customers worldwide. Moving towards its purpose, a business website is made to turn its visitors into customers. To do this, you have to identify the kind of users, who are visiting your website, know their requirements and then take the required action to that. However, different people have different purposes for making a website like:
To spread out their business more
To promote their products
To increase sales
To make earning through ads
To do marketing of their business
To reach out to their customers in the global realm etc.
If your website is strategically planned well then it can drive your business status up and will enhance your profits. This is the importance of a good website.
What is the Purpose of an E-Commerce Website?
Electronic Commerce or E-Commerce is the buying and selling of goods and services through the internet. As with the growing internet usage, the importance of web designing in today's world and E-commerce for the businesses is also increasing. E-Commerce is the most widely used business zone. The main purpose of E-Commerce is the selling of the business' products to the customers. However, other purposes also include:
Increasing sales
Reaching out to the masses
Business enlarging
Social Promotion
Brand awareness
More conversions or increasing customers
Conclusion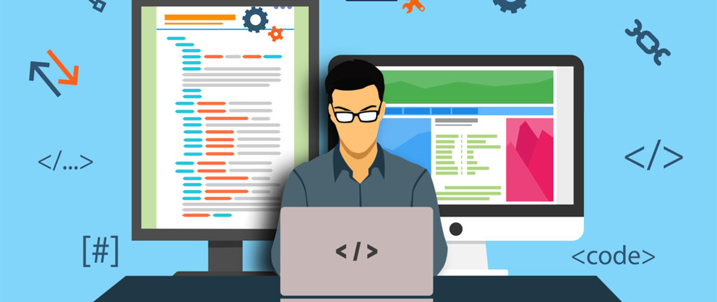 Living in this world, we, as human beings have the ability to adapt things to the changing time. Just as the social world shifted from a place of interpersonal connections to the internet connection, so did the world of business. Every business is largely dependent on its success. Make your business successful by developing your website. For your convenience, a software development company "Coding Pixel" has provided you with some web development tools to boost your business productivity.